We weave bespoke, UK woven cloth, which we use to sew a range of babywearing products, home and personal accessories. We specialise in Woven Wrap Slings.
Everything that we sell is either sewn in-house by our seamstress, or crafted for us by small family businesses.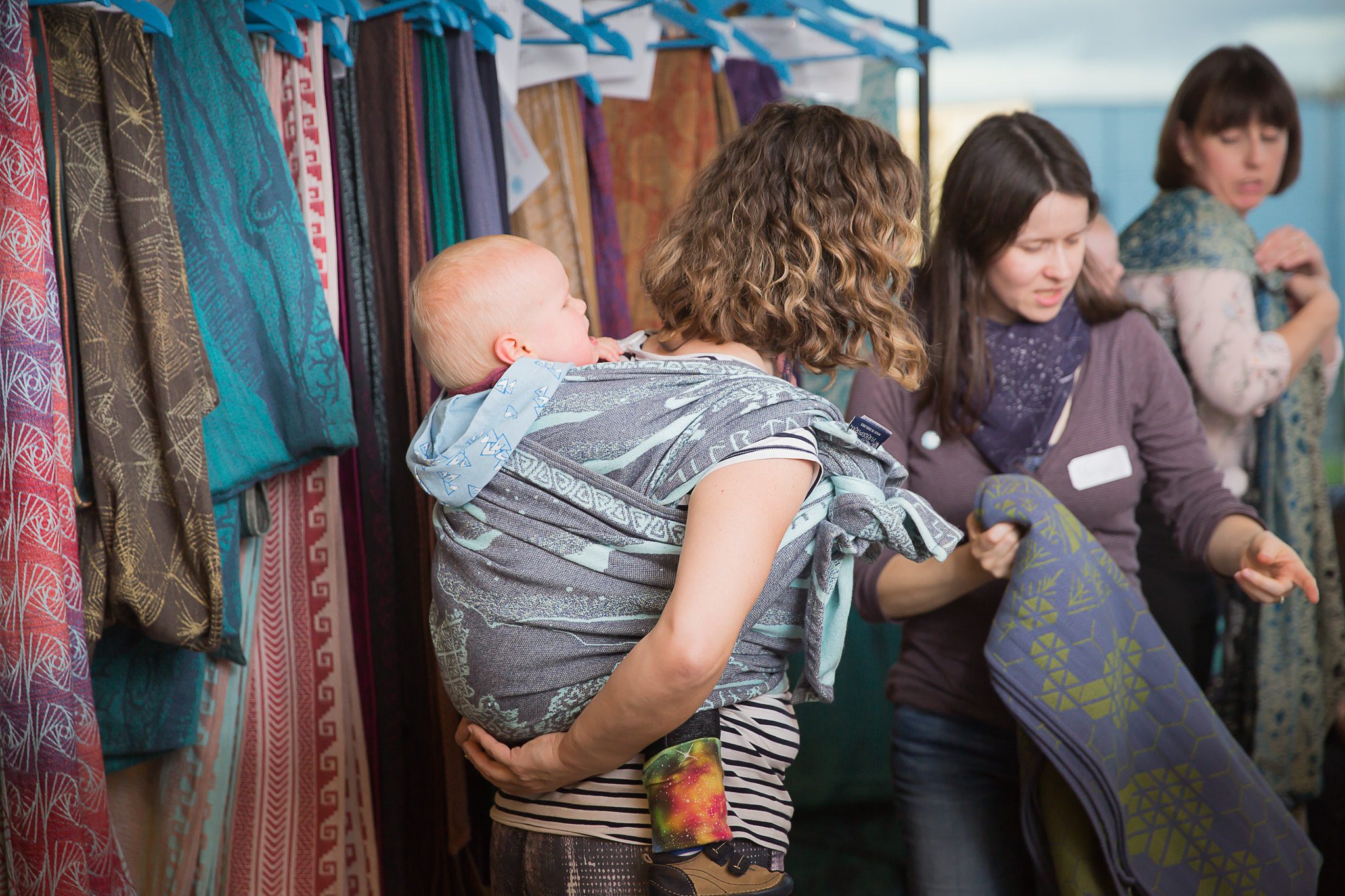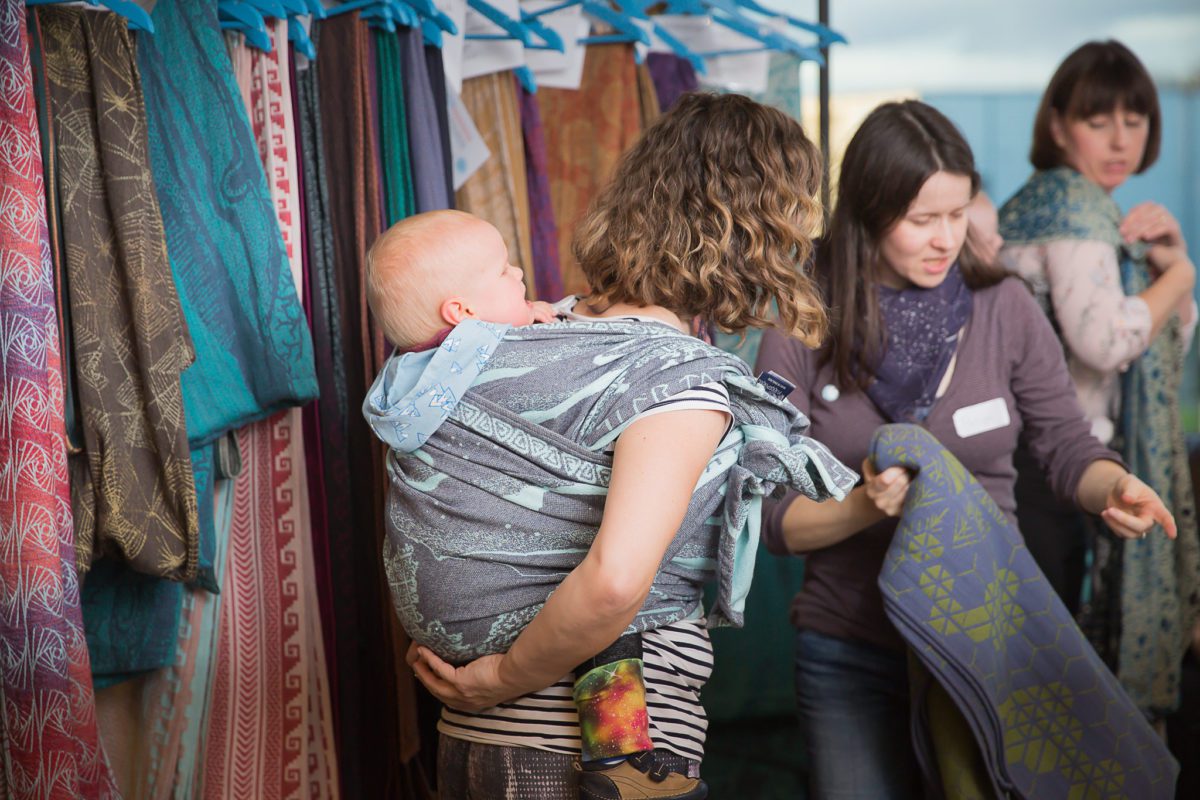 We don't have a physical shop, but Tamsin and Jen are always available to chat and help find the perfect wrap for you!
The materials we use to weave our cloth.
We use natural fibres, or man made fibres created from organic materials (such as viscose from wood pulp). All our fibres are ethical sourced and safely dyed. We use organic fibres wherever possible, and all of our yarn is very high quality to make sure that it washes well and withstands the heavy use that wraps get. Our blankets are made from recycled cotton, reclaimed offcuts of cloth from manufacturing that would otherwise head to landfill. The waste cloth is broken down into fibres that are then regenerated and spun into new yarn!
As a micro manufacturer we need smaller quantities of yarn than big businesses, and can often make use of the yarn that they have left over from their big weaves. This helps to reduce wastage and gives us access to special yarns that we might not have the buying power to afford otherwise.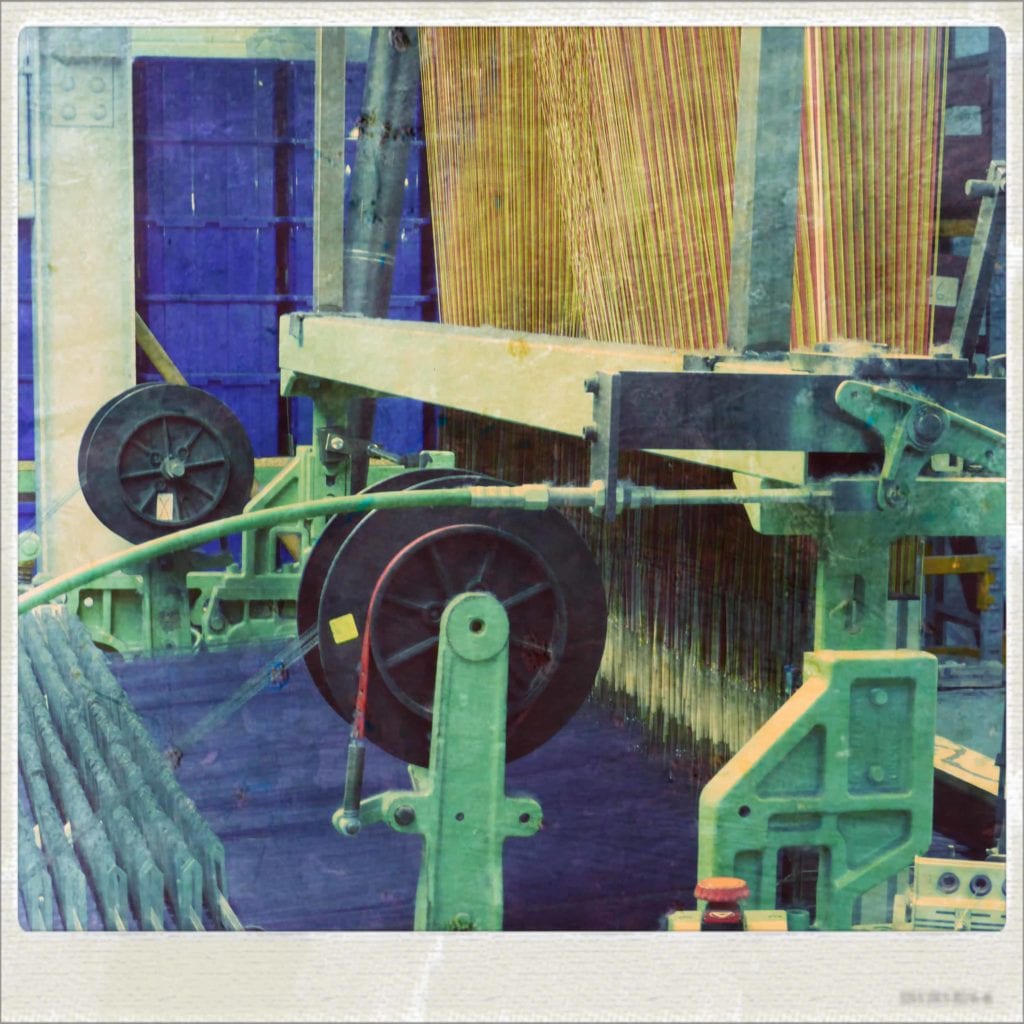 The types of weave we use.
There are lots of variables in weaving, and by changing these you can weave a huge range of different types of cloth on the same loom. We've developed several different unique weave formulas which create bespoke cloth, perfect for carrying with. You can read more about the qualities of each of our weaves here.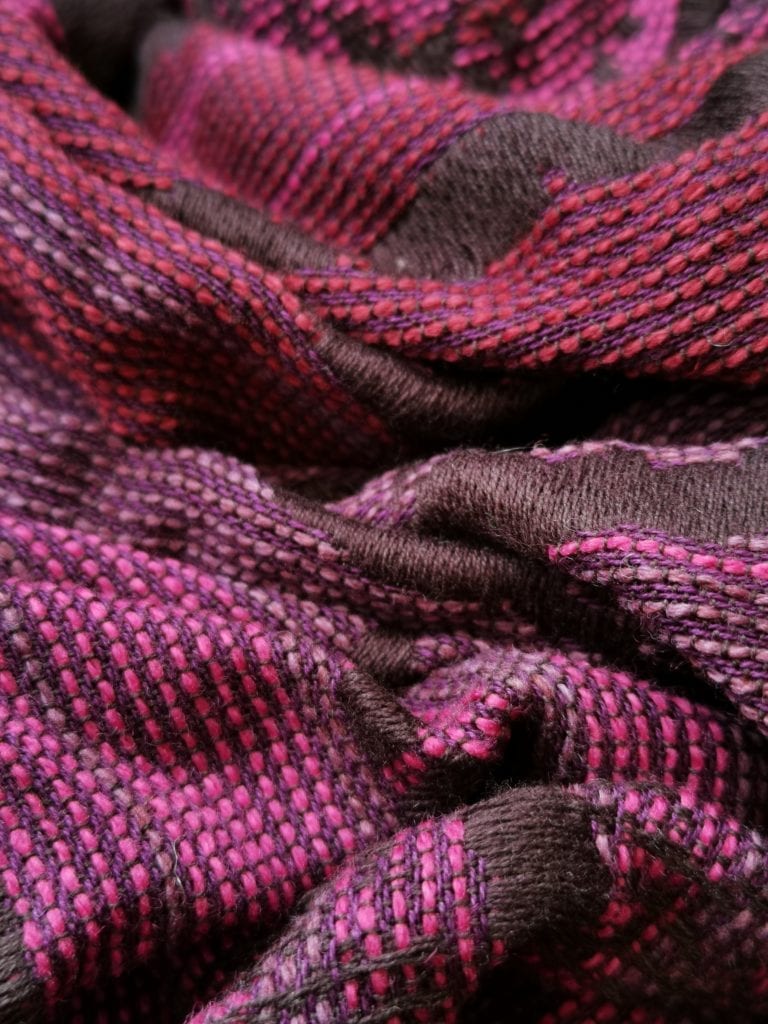 Our Designs
We create our own woven designs, and they're inspired by science, myths and the local landscape. Each design has been woven in multiple different colourways and fibre blends. We usually weave 4 or 5 different designs on each warp, which then form a collection.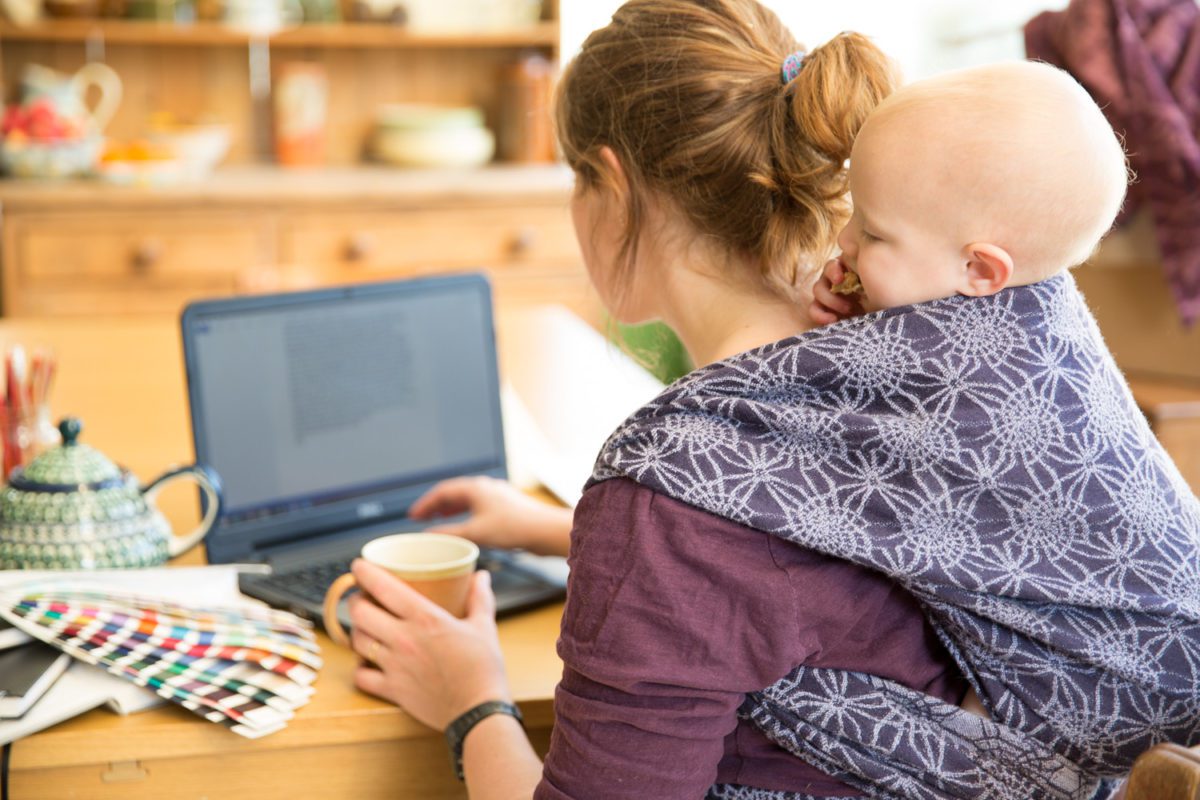 How we name our woven wraps.
We use a naming system inspired by scientific categorisation, so that each wrap name identifies the design, warp colour and unique weft colour/blend!

How to buy from us.
As a small company we often sew to order, rather than have lots of stock sat on our shelves. We have a quick turnaround and it gives you the greatest range of options! You can read about stock and timescales here.
In the Firespiral Shop
Woven Baby Wraps
Ring Slings
Bags
Slingamebobs Fiddle Necklaces
Cloth On The Roll