Woven wraps are very safe to use, provided you follow the instructions to:
Keep your child well positioned

Monitor their airway and temperature
Woven wrap carries naturally hold your baby in an ergonomic and hip healthy position. The checks that you need to do when your baby is in the sling are pretty much what you'll naturally be doing when holding your baby in arms. Read the safety guide thoroughly, but don't let it knock your confidence in your own instincts!
Our woven wraps don't have any joins or parts that can fail, and they are very strong and supportive. There is no limit to the amount of time that your child can spend in the sling, so long as they remain comfortable and safely positioned.
There are many different ways to tie a woven wrap, so ensure that the carry you are tying is suitable for your age of child. Not all carries are suitable for newborns.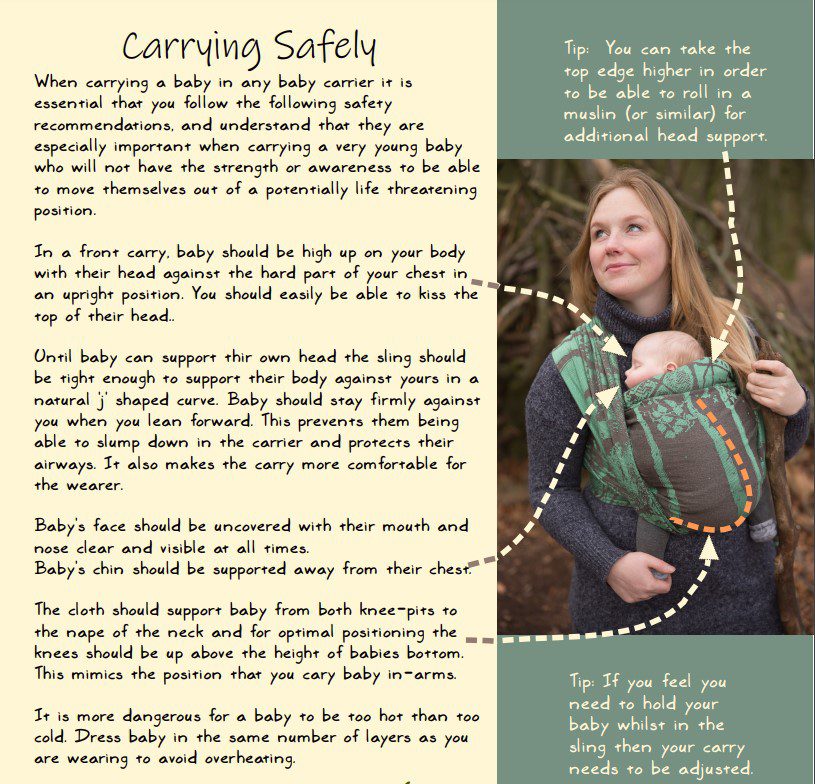 Safe Positioning
Chin is up
Face is visible
Nose and mouth are clear
Head is close enough to kiss

Dangerous Positioning
Baby is too low or slumping in the wrap
Baby's face is covered
Baby's chin is on chest obstructing airway
Safe Carrying In Warm and Cold Weather
Keeping your baby at the right temperature is key for both their safety and comfort. In both hot and cold weather, we advocate keeping your baby in the same number of layers as you are comfortably wearing. Keeping their skin close to your skin with few layers in-between helps to regulate body heat. Wearing layers that cover both of you allows you to share body heat when needed, and to remove layers easily when you need to.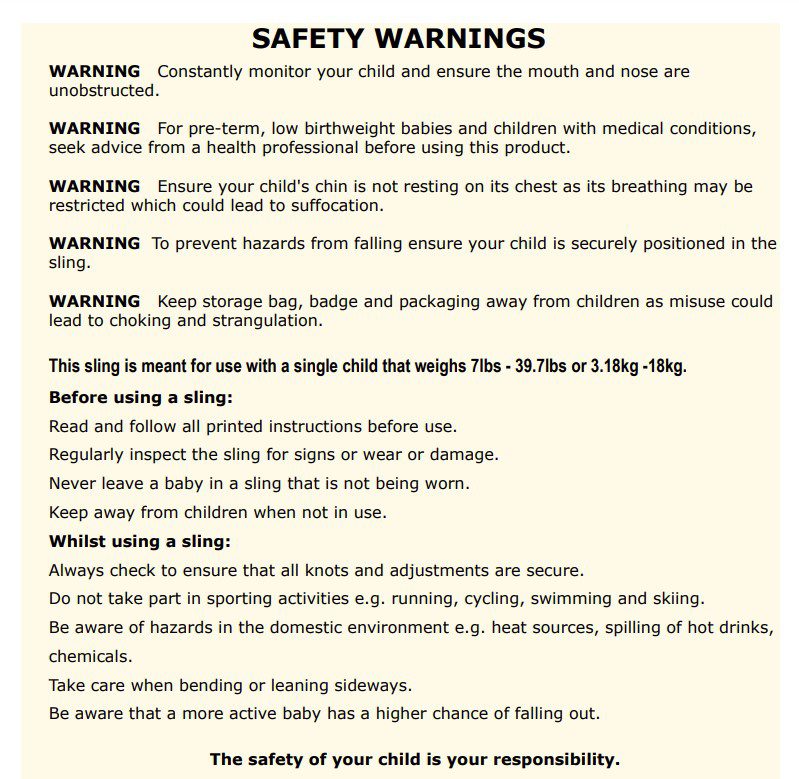 TICKS safety advice created by the UK Sling Consortium.