Wompat babywearing bags are lovingly hand sewn in Finland using our woven wrap cloth.
They have been designed to work alongside babycarriers, but they remain beautiful and functional bags once your carrying days are behind you!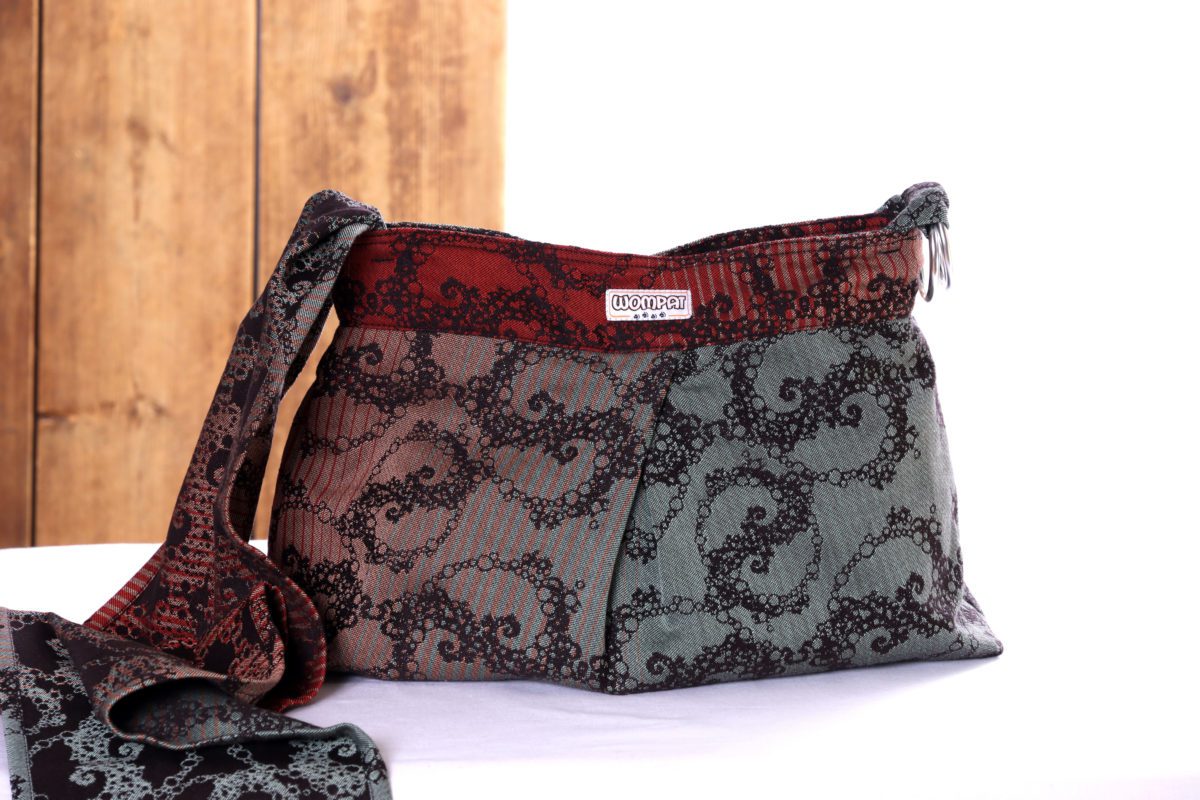 The bag has a single strap, half the width of a woven wrap. This fastens at one side using sling rings. It allows you to position the bag over you and your baby without any awkward movements to pass the strap over baby's head! The strap then functions just like a wrap pass does, spread wide or bunched, and with no pressure on you or your child. It is completely adjustable with one hand for ease and comfort.

The bag can be worn over any type of carry (front back or hip).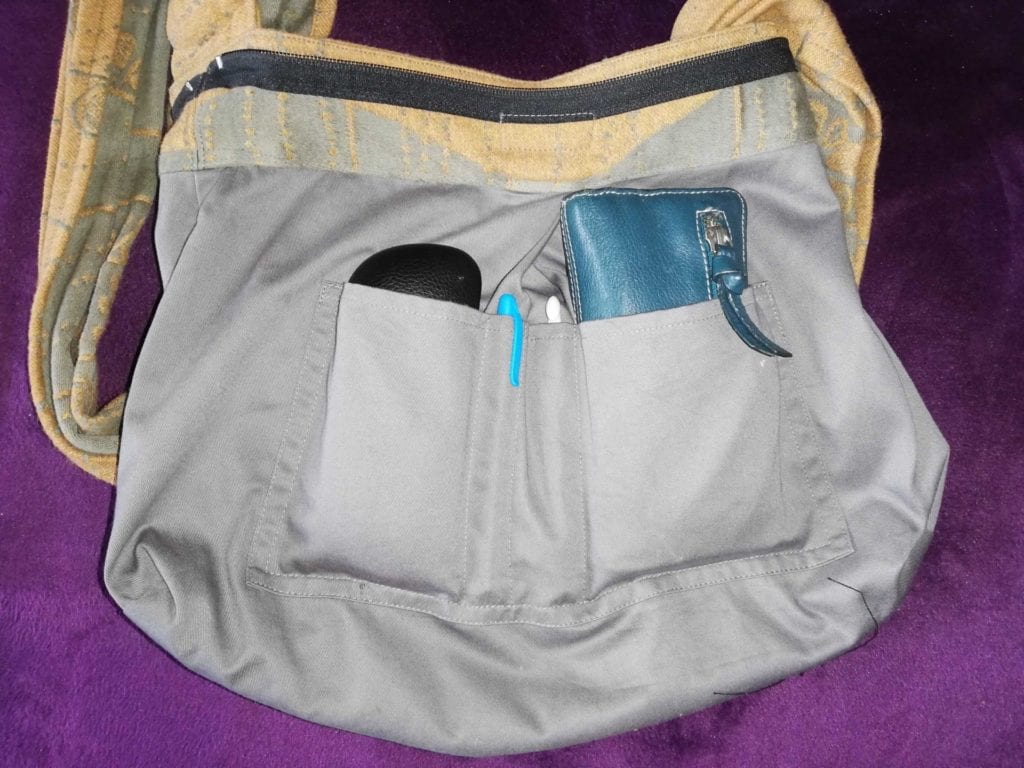 The wompat bag has a compact design with a deceptively large capacity! The main compartment fastens securely with a zip, and there are 4, smaller internal pockets (2 larger for phones/purses and two narrow one for pens etc).

The bag is lined internally, and sewn with a high level of attention to detail for a long lasting finish.
You can find our Wompat bags here