Ring slings are similar to woven wraps- they're like a short wrap with 2 metal rings permanently fastened at one end. They don't have the same versatility as a woven, but they do a specific job very well!
They are used for single shouldered carries, often on your hip, but you can also position baby so that they are more on your front or back (the latter takes a bit of practice).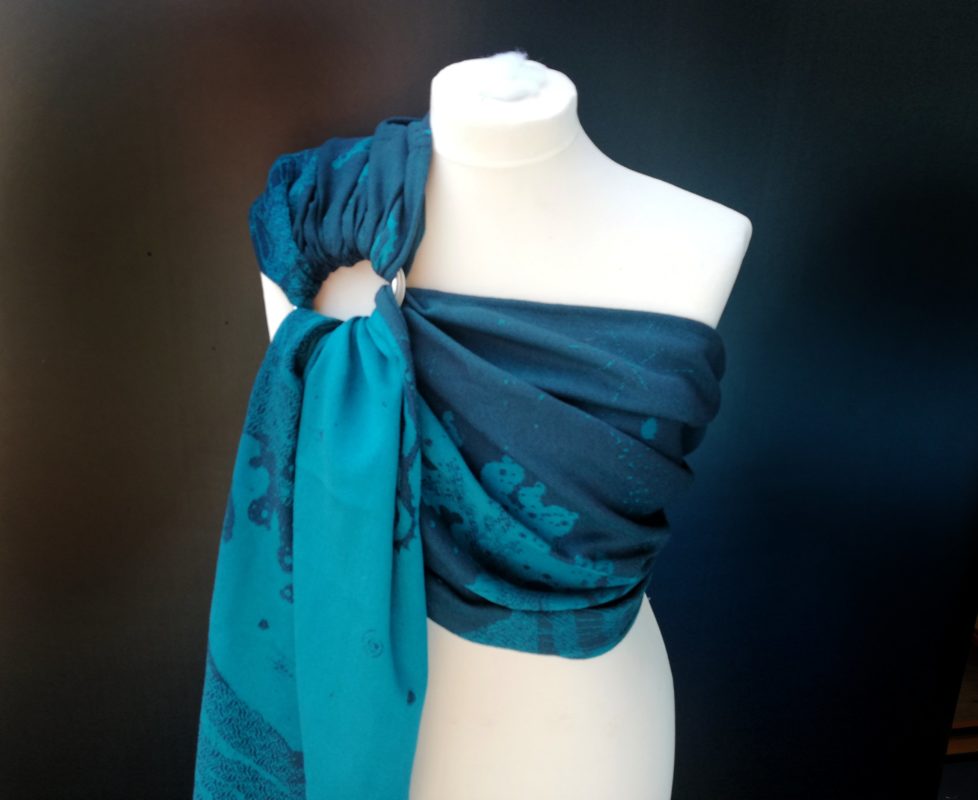 Our ring slings are sewn from our bespoke woven wrap cloth and have seamless metal rings.
Benefits of Ring Slings
They can be used from newborn.
They are short and pack up small.
They don't require tying, the end of the cloth simply feeds through the metal rings which lock it in place.
They are quickly adjusted.
Baby can be repeatedly popped in and out without having to remove the sling from your body.
Considerations with Ring Slings
They are limited to single shoulder carries, unlike a short woven wrap which can be tied multiple ways.
Whilst they are simple to use, there is a definite 'knack' to getting them comfy which you need to master.
Less well suited to long carrying periods with heavier babies.
Here's a step by step tutorial in pictures
Here's our video guide to using a ring sling.