Whilst woven wraps are flexible baby carriers that can fit everyone, there are other types of sling that you can choose from.

As a sling librarian I work with some parents and carers who prefer to use a buckle carrier. Some like the compactness of a panel and straps, others find structure and buckles to be reassuring, some find a buckled carrier quicker or more convenient to put on.
I have been running a sling library for around 9 years now and my favourite buckled carriers are made by Mamaruga. They have come up with an ingenious design where the panel width and length can be changed to suit babies from birth to toddlerhood, without over-engineering and unnecessary complexity. They can be used for front, back and side carries and come with instructions for all three.
I approached Kati at Mamaruga in 2021 to see if she would be open to a collaboration – Firespiral fabrics on her excellent Zebulo carriers and luckily she was just as excited about the idea as I was!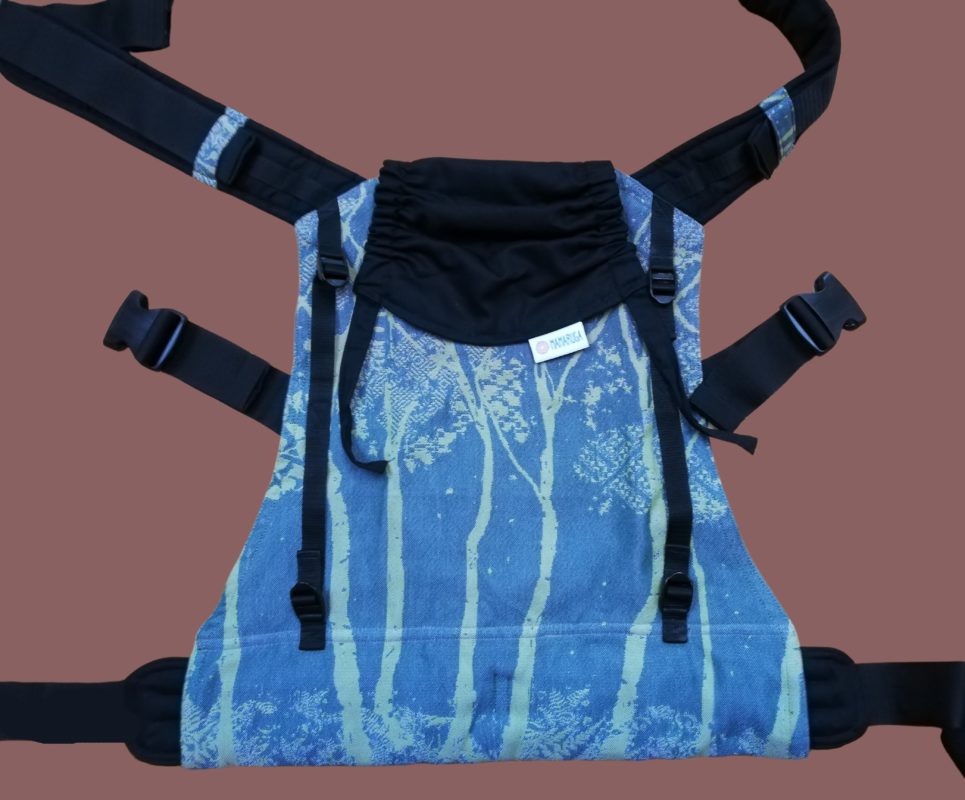 This Zebulo carrier is fully opened up and is suitable for a toddler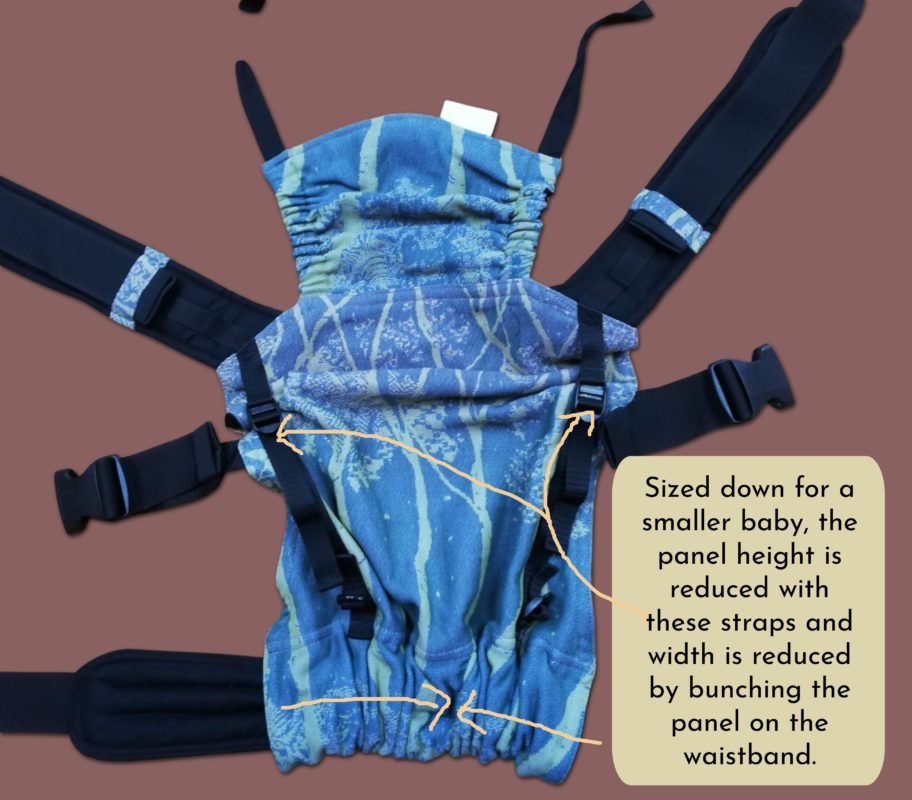 This Zebulo carrier's panel has been minimised and is suitable for a small baby
Tamsin introduces the features of the Zebulo carrier.
This carrier features an Arbor Low Birch trees panel.
Tamsin demonstrates a front carry with the Zebulo.
Tamsin demonstrates a hip scoot back carry with the Zebulo.
Firespiral Mamaruga Zebulo Tester Review
I was very intrigued/excited when I saw that Firespiral and Mamaruga had collaborated to make a carrier.
For context: I am normally a woven wrap kinda girl but since Christmas I've been having some difficulties using a woven due to a newly diagnosed health condition.

I have bought a old Connecta in Firespiral fabric so I can still carry my pudding (aka 21lbs of scrumptiousness) but sometimes I struggle with adjusting the straps or even clipping and unclipped the buckles.

So when Jen asked me if I wanted to try the new carrier I jumped at the chance.

Initial thoughts: straight out of the bag I was pleasantly surprised at how simple and easy to use the carrier looked. Even without instructions it was obvious how to adjust height/width to fit my 6m old.

It was beautifully made and the birch trees design really suited this style of carrier. The fabric was lovely and soft but also felt supportive. The straps had a lovely softness and imo the right amount of padding.

Wearing Review: First ups and I had my partner on stand by (just in case) but happy to report I didn't need his help (yay!)

The carrier is extremely easy to put on, the straps are easy to tighten but stay put and the height and width adjustment is so simple (this is not a needlessly overly engineered piece).

I wore my pudding on the front with cross straps and managed a full hour walk.

Next time we used the carrier I carried him in the H strap position and again found it easy enough to put on and adjust.

I found this a little less comfy but still managed 45 minutes.
We didn't get the chance to back carry as sadly I had a flare up and couldn't wear for a few days but I'm certain it would be just as easy and comfy as it was to front carry.
Another reviewer said this:
It's really soft and the straps aren't stiff, so easy to pull through to adjust. The panel can be made very small or really quite big. It has a big range. I was quite surprised because I thought I didn't like soft structured carriers anymore compared to wraps

I have another brand of carrier, but I always struggle to loosen the straps when we are finished, to get it off. This was much easier.
Browse our Zebulos.