Most of what we sell is sewn in-house by our own talented seamstress. We also collaborate with other small independent businesses and craftspeople to offer a broader range of items in our shop, and Oak Wren is a happyew addition to our creative collective!
Who is Oak Wren?
Oak Wren Studios is the creation of the multi-talented Juliette. She creates a range of cloaks, capes and ponchos in a variety of styles, and specialises in working with woven wrap cloth. You can either buy 'off the peg' creations or commission your own.
We first met the creative team of Juliette and her husband Rhys when they set up Baie Slings. Their ethics and design ethos fits well with our own, and we were soon proud to be able to call them our friends!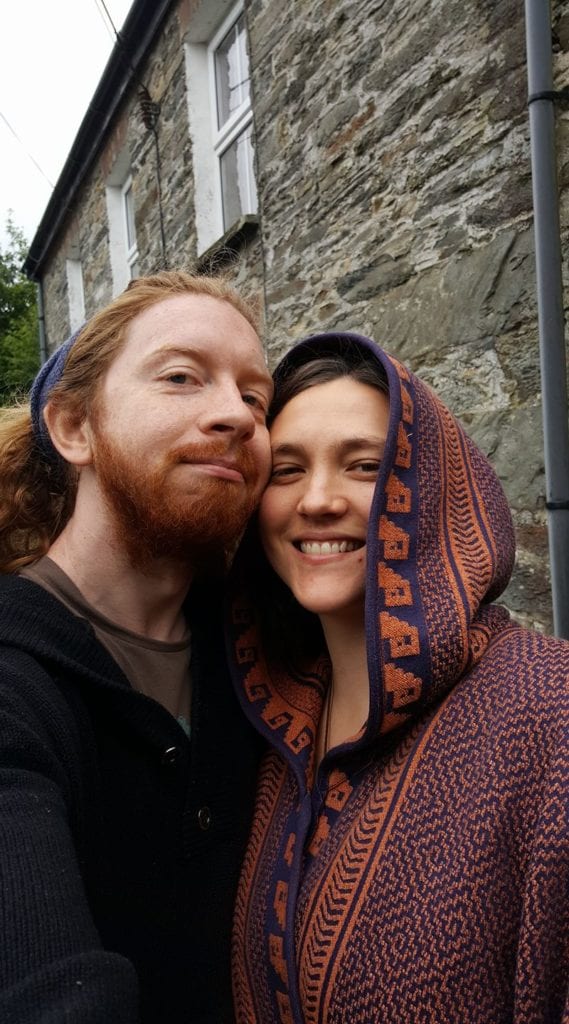 Juliette and her family moved to a remote part of Wales a few years back, and she runs Oak Wren from a magical little studio cabin in the forest behind their house. She's a naturally gifted craftsperson and can turn her hand to almost anything. Alongside her sewing, she's also a musician and budding film director!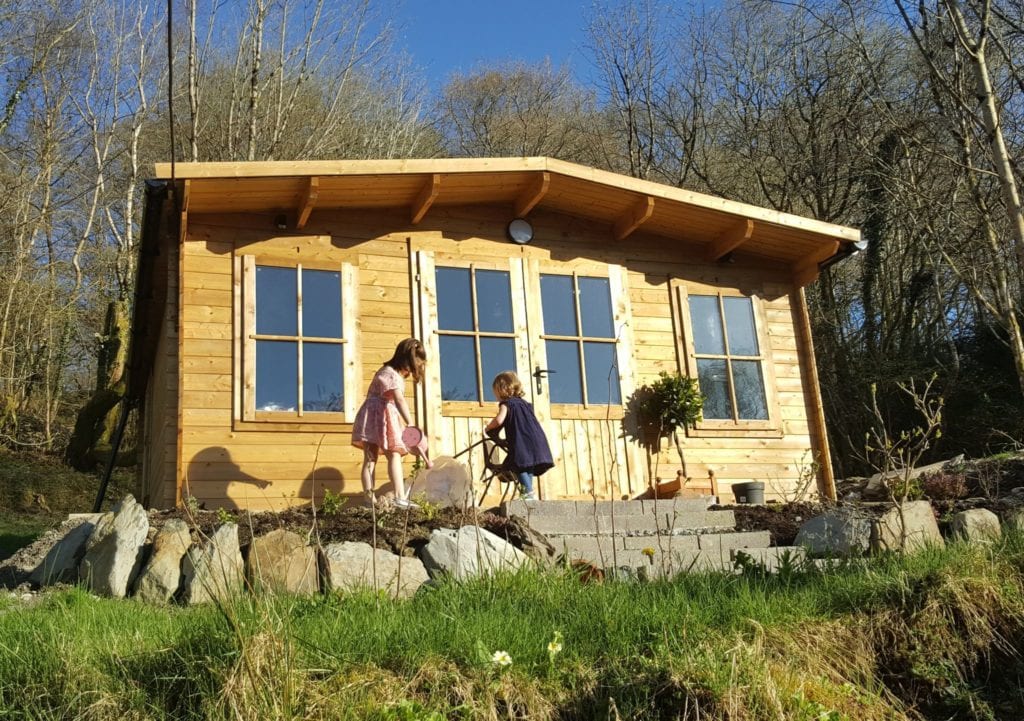 Juliette has been a seamstress for most of her life, and this is obvious when you see the quality of the finish of her stitching. The loose weave of wrap cloth isn't easy to work with, but she is an old hand and has perfected the art of sewing with it. The fluid, organic style of the clothing she makes suits our Firespiral designs perfectly!
My favourite things to make at the moment are ponchos. They are simple yet chic, comfortable yet elegant.

Juliette, Oak Wren Studios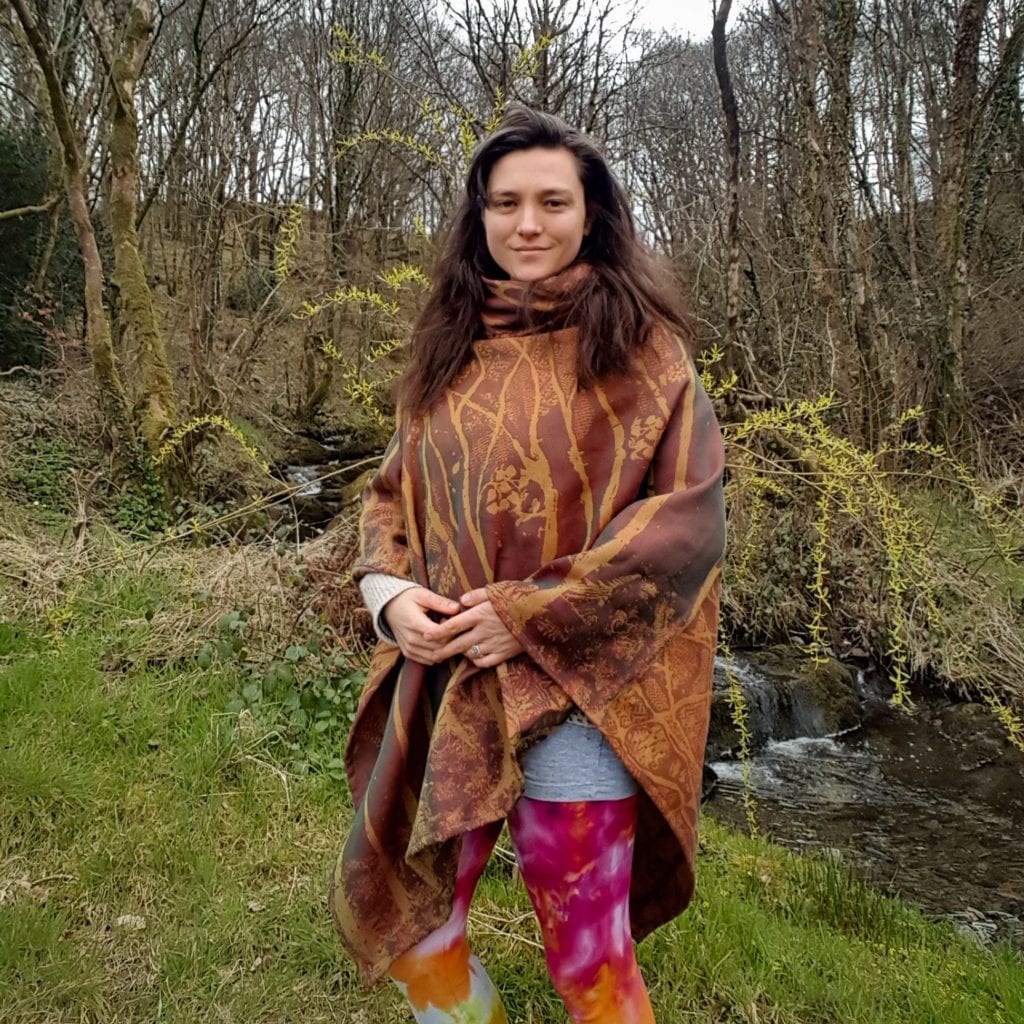 Our ponchos
The ponchos in our shop are either in stock or made to order. The in-stock ponchos usually display a 'ready to post' badge for your convenience! The made-to-order ponchos are usually ready to post within 3 weeks. They are fully reversible and come in one size.
Not sure what to do with your woven wrap once your babywearing days are over?
Juliette can breathe new life into it and turn it into something unique for you to carry on wearing!
You can order ponchos via our website shop, or you can contact Oak Wren directly to commission something bespoke. We sell cloth by the half metre that we can send directly to Juliette's studio, or you can send your own Firespiral wrap to convert.