As a small manufacturer, we don't always work things in the same way that larger shops do, so here's a quick look at how our shop works!
When you look at what is available in our shop you'll see that items are one of 3 things:
In Stock
This one is pretty self explanatory- it means that whatever you want to buy is sat on our shelf, ready to purchase and be posted out to you. we can usually get these items packed and shipped within a day or two.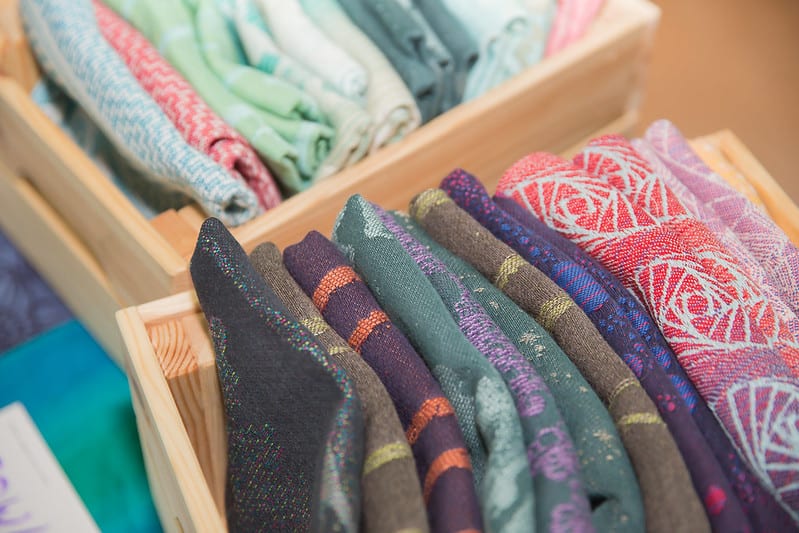 Back Order
Back order means that we already have the cloth on a roll in our workshop, ready to chop it up and turn it into lovely stuff.
You place your order in the same way as an in-stock item, but we'll then cut and sew it for you and post it out as soon as it is ready. Most items are sewn in-house by our seamstress, and they will take anywhere between a couple of days and a couple of weeks to make, depending on how busy we are at the time. We usually have a pretty quick turnaround time.


All wraps, scarves and cowls are made this way. Some items are made for us by other small, independent companies, so those items can take a bit longer to be sewn. We have to send the cloth away to the seamstress and fit with their own timescales. This is the case for Wompat babywearing bags, Integra buckle carriers and ring slings.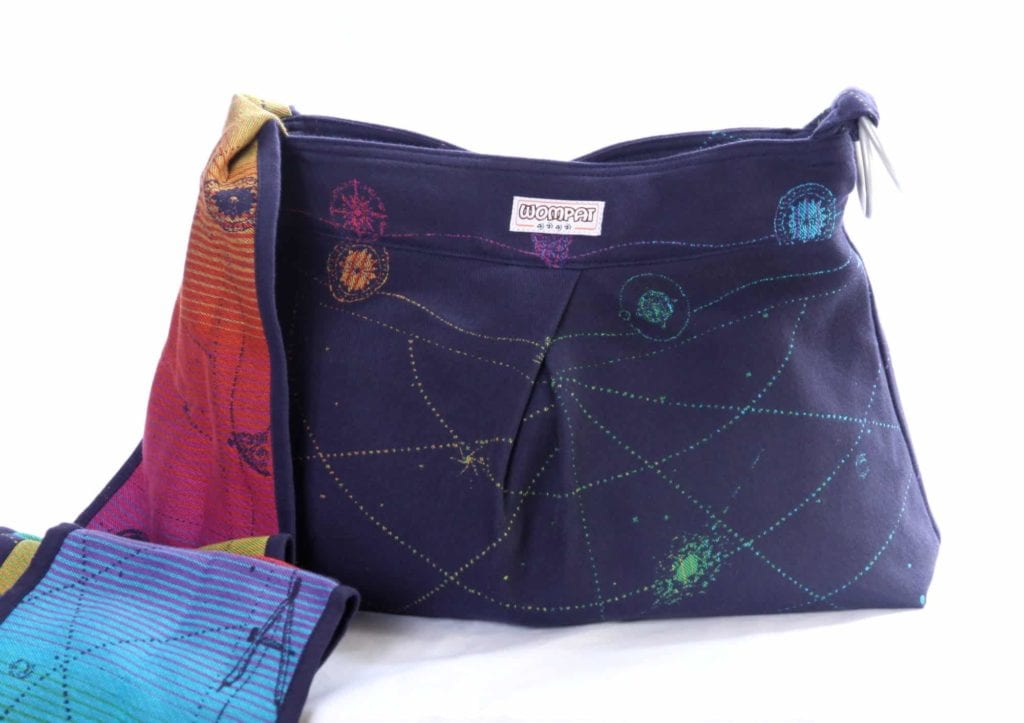 Keeping the cloth on the roll and sewing to order helps us to manage our stock and be responsive to your needs, It means you don't find that we've sold out of the size you wanted, yet we a different size sitting unloved on the shelf! We run the backorder system until all the cloth on the roll has been used up. If back order isn't available it means that we've run out of that cloth and whatever you see in the shop is all we have left.
We weave each roll of cloth as a limited edition, and very rarely reweave a design exactly.
Pre-orders
This really only applies to our blankets. With a pre-order we come up with an idea for a design, and then allow you to reserve one of the limited stock with a £20 deposit, before the blankets have been woven. There are usually 25 blankets available in any one design, so once our list is full the pre-order will no longer be available. It will usually take at least 12 weeks for the blankets to be ready, from the point that the pre-order first opens. You can join a pre-order at any point so long as we still have spaces available. Once the blankets are ready we email everyone on our list and send a link to pay their balance. We then post out your finished blanket!

You can also start off your own blanket pre-order, for any design and colourway that you like! If you have an idea for a blanket that you'd love, drop us an email at contact@firespiralslings.co.uk

We very occasionally run a preorder for wraps, but we try to avoid this where possible as the timescale for wrap cloth production can be much longer (and less predictable) than for blankets.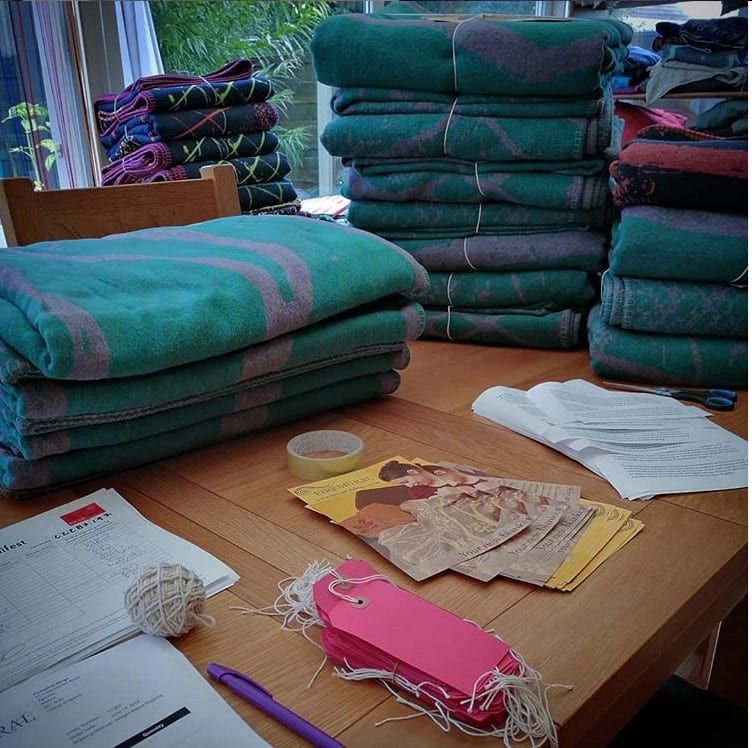 Red Bubble
Red bubble is a separate shop that allows artists to submit their designs, and they will then print those designs on a range of different items and post out to you directly. Some of our designs are available on red bubble. We aren't involved in the production of these, but they are usually pretty speedy! As they are a completely different business to us, we can't combine their items with ours in an order, and you deal with them directly regarding anything you order from them. We just have a link to their site in our shop.