Our amazing summer fabric offer is in full swing, and we want everyone to get in on the fun, even if sewing isn't your forte.
We've teamed up with two incredible independent UK businesses that specialise in crafting from wrap fabric. Today, we're thrilled to introduce you to these talented collaborators who are turning our cloth into beautiful products.
Meet Annie's Accessories:
Annie has been crafting babywearing accessories since 2015. With a keen eye for detail and an unwavering commitment to quality, she has carved a niche for herself in the world of babywearing!
The Brilliant Belt Bags!
Annie's belt bags are a game-changer! Practical, spacious and oh-so-stylish, these bags are designed to make your babywearing journey a breeze. Keep your essentials close at hand while enjoying hands-free parenting with these functional favourites.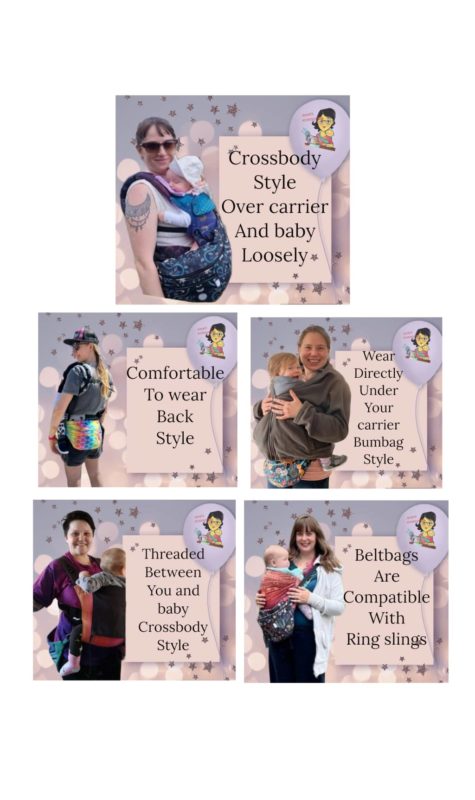 Here are three of Annie's recent Firespiral creations!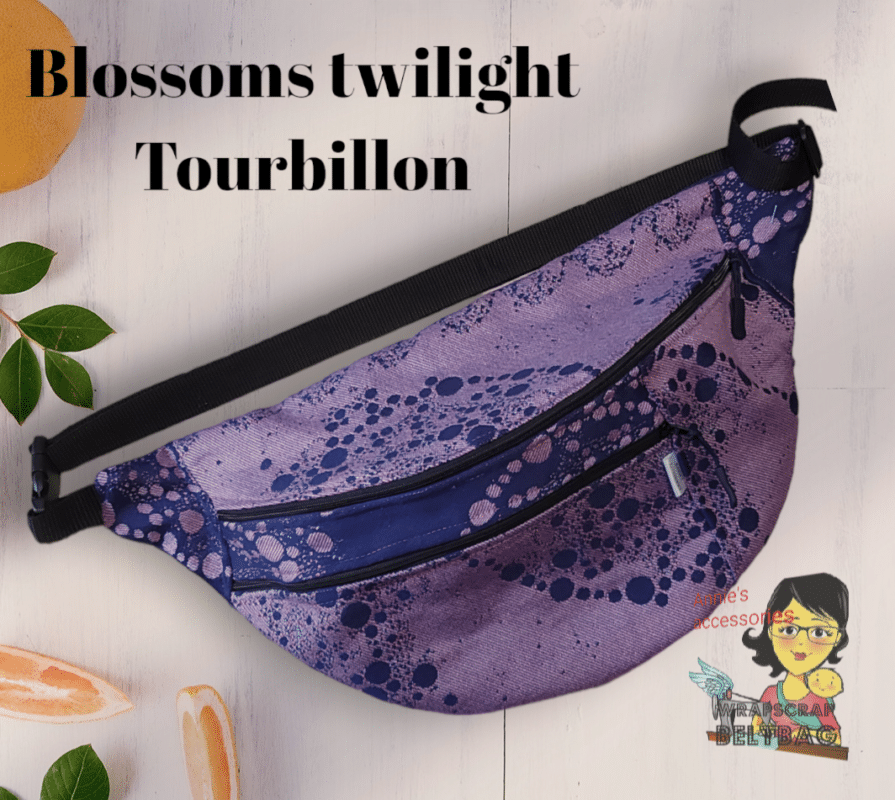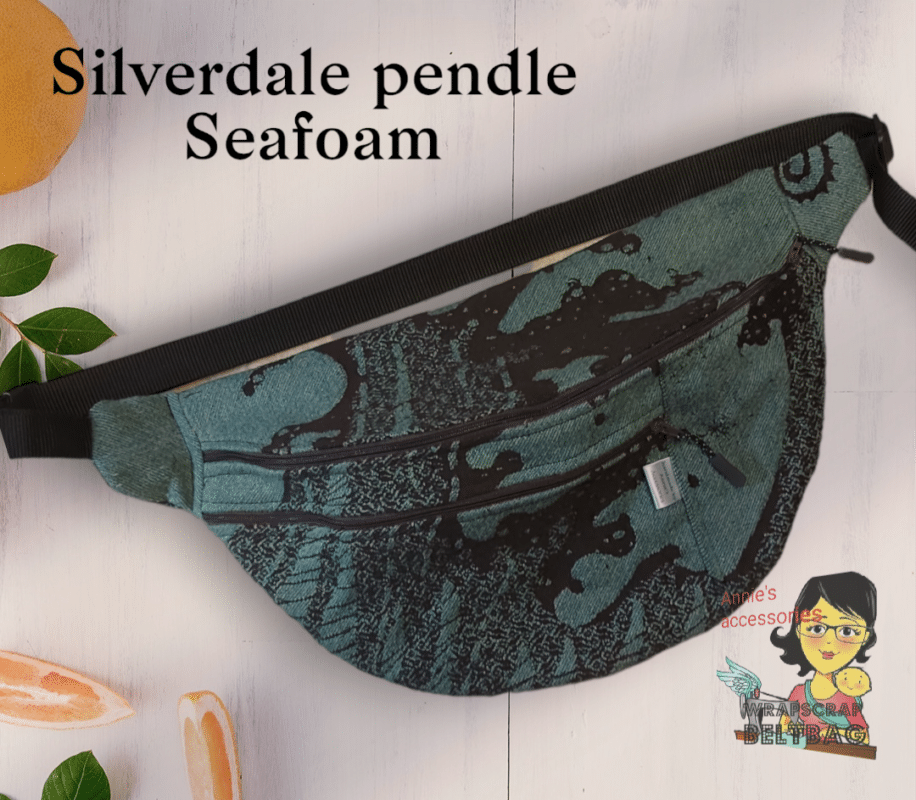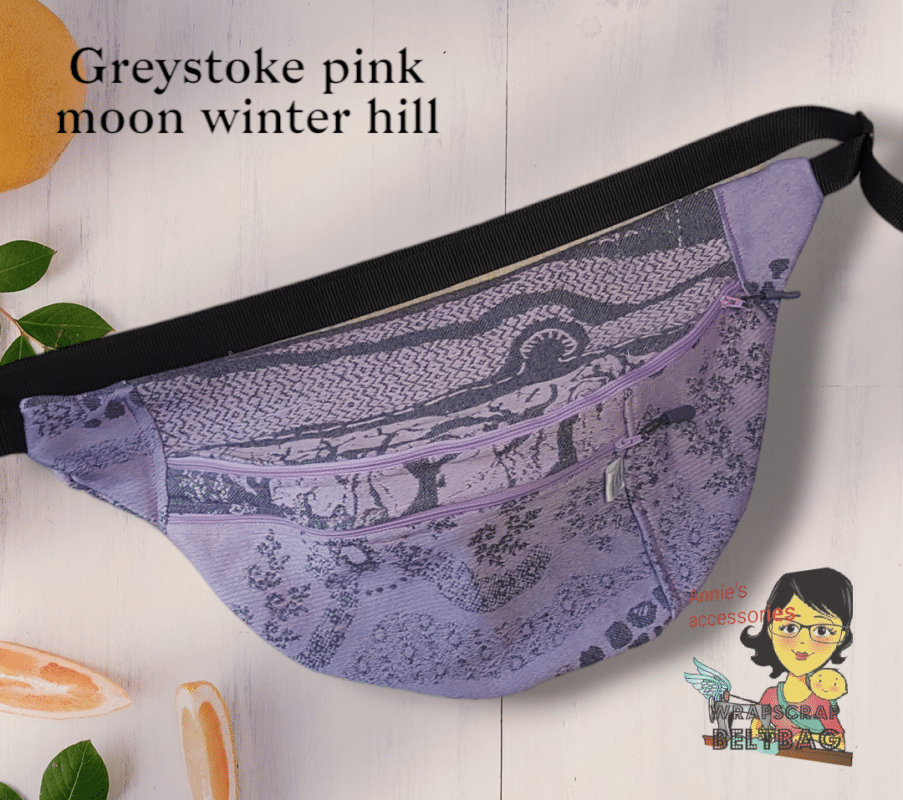 You need just 50cm of our wrap width fabric for one of Annie's belt bags!
Check out Annie's Facebook page for more information, to see past creations and to contact her about your own ideas! https://www.facebook.com/Anniesaccessories1
Keep an eye on our Facebook page for an in depth look at one of Annie's belt bags, plus the chance to win that very bag!
Meet Pouchlings!:
We're thrilled to introduce you to Pouchlings, a UK-based business that specializes in an array of "ready-to-buy" baby carriers, custom-made slings, and bespoke wrap conversions.
Custom-Made Baby Carriers: Unleash Your Creativity!
At Pouchlings, the possibilities are endless! Their custom-made baby carriers allow you to infuse your unique style into your carrier. Choose from their base fabrics, and then let your imagination run wild with decorative fabrics, artwork, or even personalized themes like superheroes or fictional characters. It's the perfect way to add a touch of your personality to your baby carrier.
Not sure where to start? Take a peek at their Gallery of Custom-made carriers for some inspiration.
Bespoke Wrap Conversions: Crafted with Love
Pouchlings also offers a bespoke Wrap Conversion service, where they work their magic to transform wraps into various carriers, including Full Buckles, Onbuhimos, Meh Dais, and Ring Slings. Each piece is crafted with love and dedication, ensuring that your little one is wrapped in comfort and style.
Personalized Artwork: A Touch of Magic
What sets Pouchlings apart is their specialisation in hand-crafted, personalised artwork. Whether it's adorning the carriers themselves or as framed pieces, their artwork adds a touch of magic to every creation.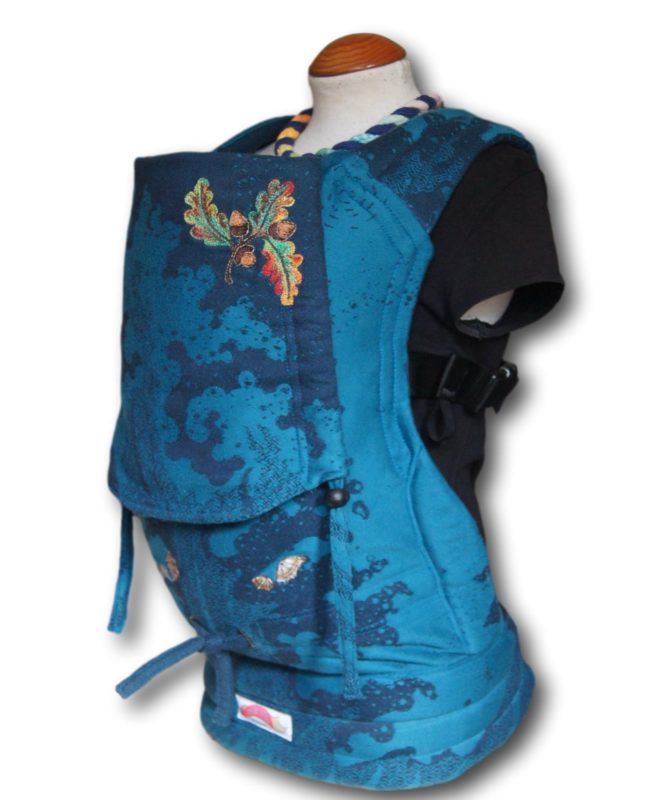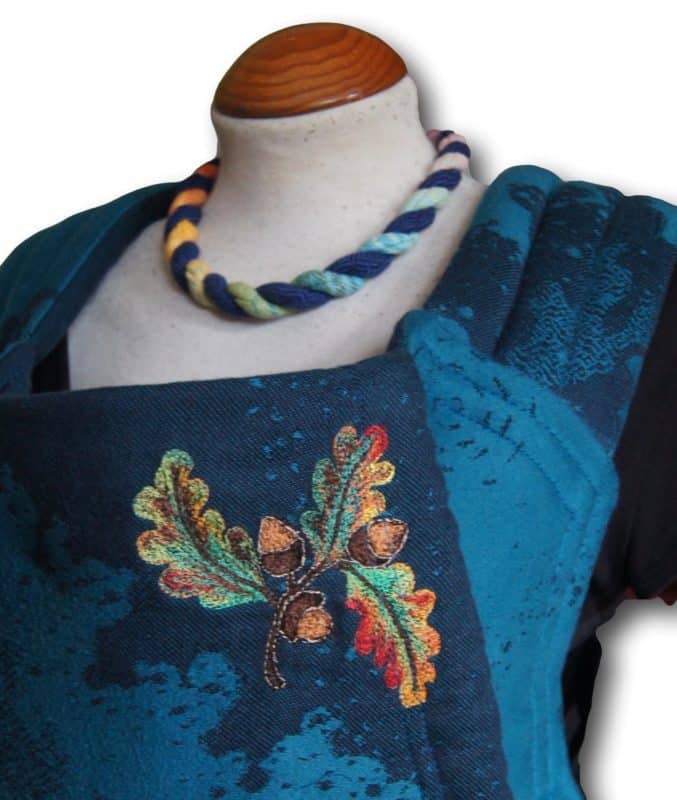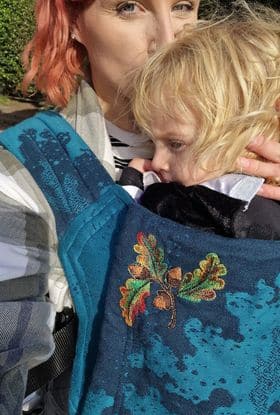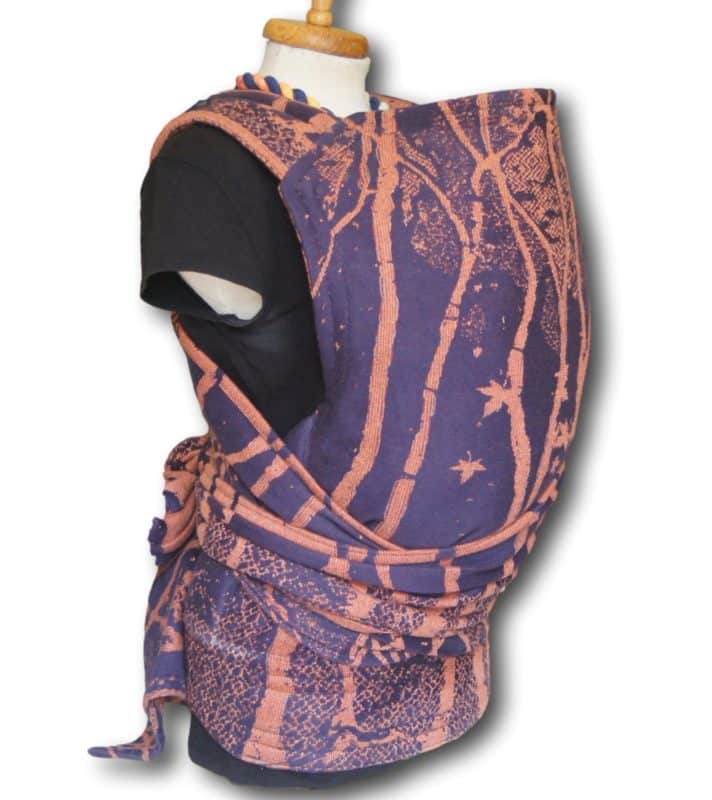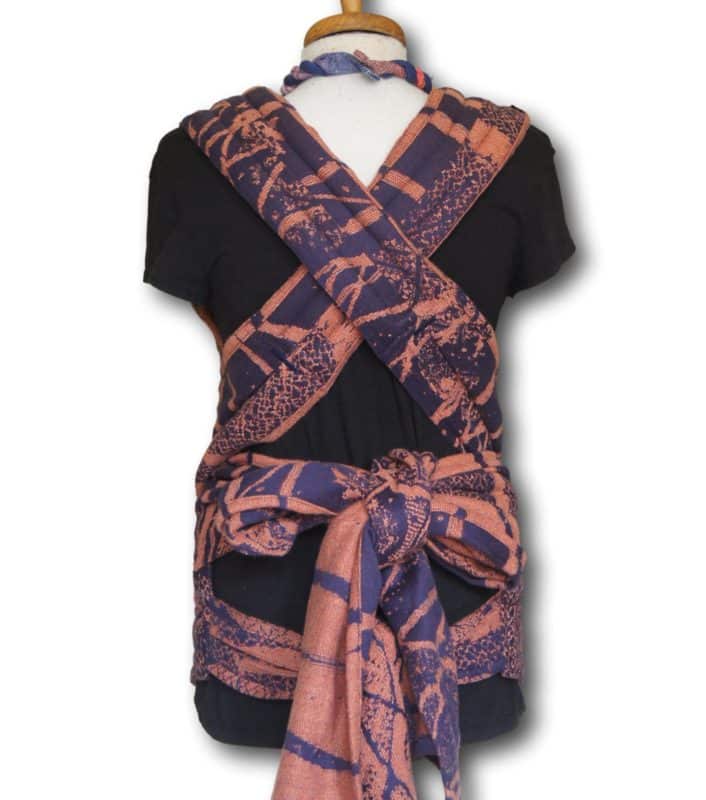 Contact pouchlings
https://www.facebook.com/pouchlingsbabyslings
https://www.instagram.com/pouchlings/
By supporting these brilliant small businesses, you're not only treating yourself to one-of-a-kind creations but also helping us all grow and flourish.
You can rock our designs and showcase your style, no sewing required. These fantastic collaborations offer a unique way to add a touch of Firespiral magic to your life.
So, what are you waiting for? Dive into the world of creativity and discover a whole new way to enjoy our stunning fabrics at an amazing price with the code SUMMERSEW30
Happy shopping!
Cloth from our Twilight weave available for you to order for your craft and sewing projects! Unhemmed wrap width cloth is sold in 50cm increments. If you buy more than one they will come as a continuous length. Our limited edition cloth is woven in the North West of  England from ethically sourced yarns.