How do I pre-order a blanket?
Some of the blankets in our shop are sitting on our stock shelf, ready to post out, but others are pre-order.
This means that they are still in the process of being woven and will only be posted out to you when they're ready.

Look in the blanket pre-order section of our shop to see what pre-orders are currently running.
You pay a small deposit to reserve your blanket, then pay the balance once they've been woven and stitched. We will email you once the blankets are ready, and send you a link to pay. You have 2 weeks from that point to settle your balance.
Why do we run pre-orders?
Sometimes pre-orders are custom orders for people who have designed their own blanket, and there are still spaces left on the list.
A lot of the time, we just open up the preorders because blanket weaving takes a long time, so we'd have nothing available in our shop for long periods! Having blankets already reserved makes it much easier to quickly pack and post when they do arrive, which is handy for a small, 2 woman business like ours.
Any pre-ordered blankets that haven't been reserved will then go into our shop stock once they arrive with us.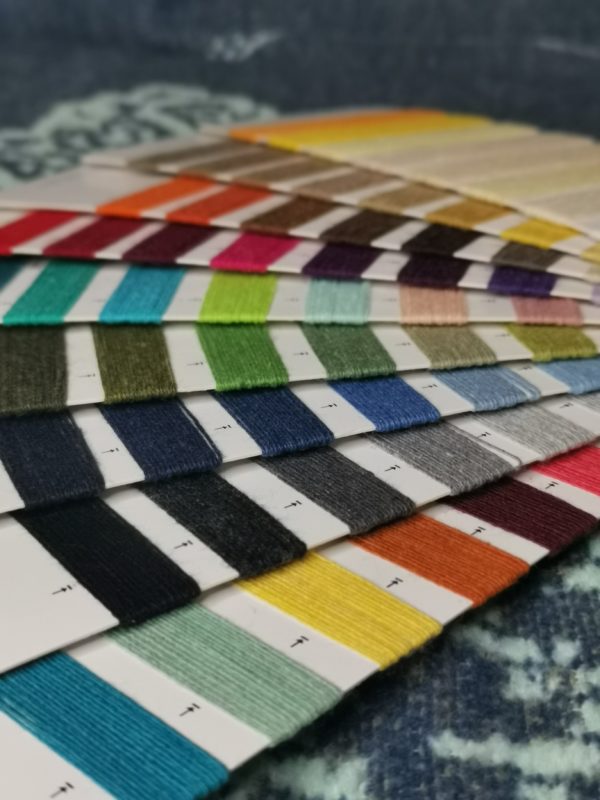 The timeline for pre-orders
Our blankets are woven and sewn here in Lancashire. This means that there is no time lost in transit between various stages of the process. We work with small, independent businesses who naturally don't have the fast turnaround time that mass manufacturers would have. Sometimes delays in the system will extend the production timetable.
The blanket idea is planned (either by us or as a custom design).
25 blankets are commissioned in that design and colourway (sometimes more if we've shared the idea and it has proved popular).
The pre-order appears in the shop. ready for you to reserve one of the 25 blankets with a deposit.
The yarn is ordered and the cloth is woven.
The cloth goes to the 'finishers' who brush the surface of the cloth to make it soft and fluffy.
The cloth goes to the seamstress to be cut, hemmed and blanket stitched.
The finished blankets arrive with us and we send out balance payment emails
The blankets are posted out once you've settled the balance.
This whole process takes a minimum of 12 weeks from start to finish. You can join a pre-order at any point during the process, so long as we have an unreserved blanket available for you to pay a deposit on.