We're starting to change over from packaging your wraps in cotton drawstring bags, to sending them in delicates laundry bags. This changeover will take a few months, so older wraps will still have a cotton bag, but by mid 2020 all wraps should arrive with a free laundry bag.
The black net bag that your wrap arrives in is a delicates laundry bag. You can use it to wash your woven wrap in the washing machine. It isn't essential to use it but will offer an extra level of protection, especially for wool or crease prone wraps.

Wrap slings are very long, so it is easy for them to get twisted and tangled during washing. We suggest using a delicate wash cycle to minimise this. By putting your wrap into a delicates laundry bag, the cloth can move around enough to get cleaned, but can't be twisted up by the drum during the spin. It also allows you to wash your wrap in with other items without your wrap becoming tangled in clothes and tying the washload together! This helps you to be more eco friendly and run a full wash load in every cycle.

Cotton wraps bounce back pretty quickly after washing, but naturally long fibre wefts (like linen and hemp) can be prone to creases in the wash-even on a gentle cycle- that can require a lot of hard-work ironing to get out! Reducing the amount of twisting your wraps receives in the wash will minimise the effort you need to put into smoothing your wrap out afterwards.

Lots of people worry about washing wool wraps, due to fear that they might felt them. A severely felted wrap will be almost impossible to use. The chances of this actually happening are far more slim than you may imagine, but the wash bag will limit agitation, which is one of the factors that can contribute to felting (when combined with sudden temperature change, dampness and alkalinity).

The laundry bags serve other purposes too- they protect your wrap when we post it to you, can be used to store your wraps in, keeping them safe from moths and damage if you aren't going to be using them for a while. You can, of course, use the delicates laundry bag for washing other things in too- muddy trainers, cloth nappies, delicate clothing.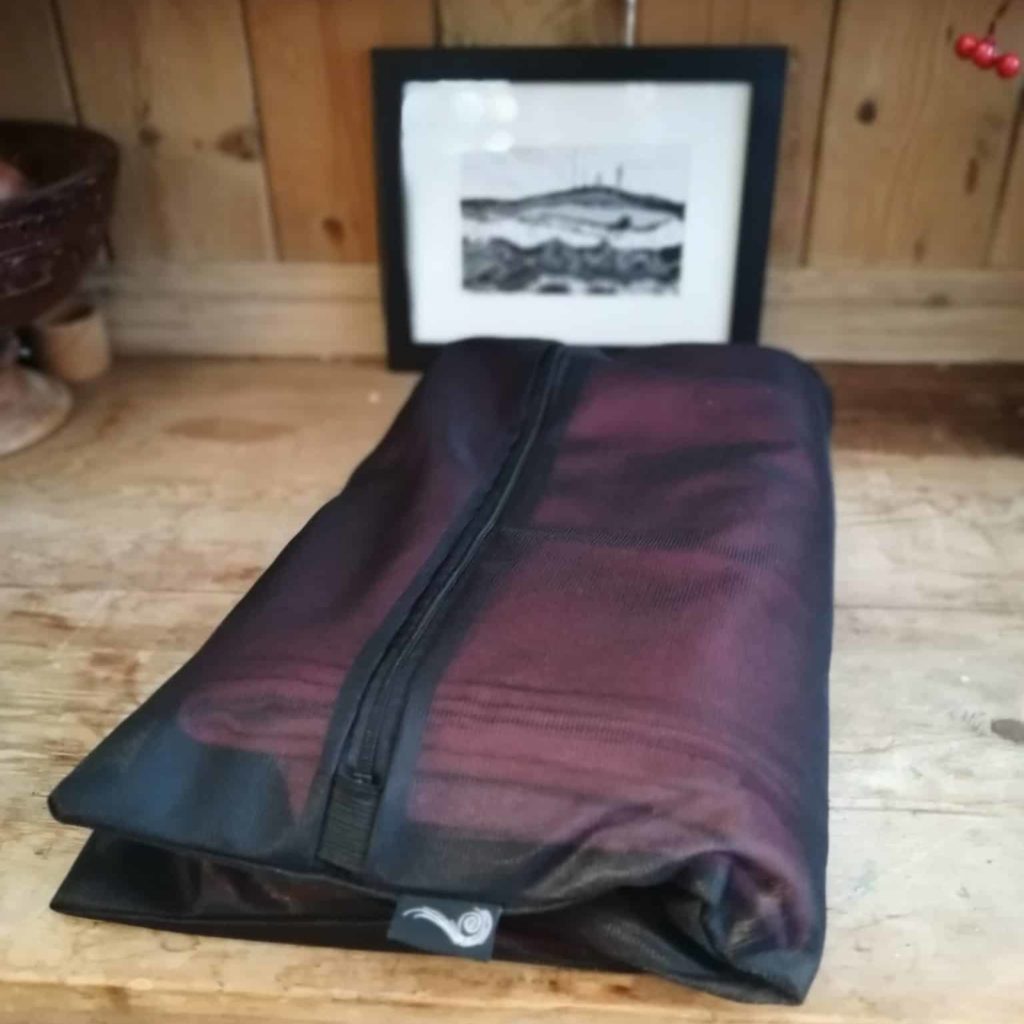 They are really simple to use, just pop your wrap into the bag, zip it up and tuck the zip pull into the elastic band to keep it secure during the wash cycle. They are not suitable for use in a tumble dryer, so remove your wrap to either hang out or machine dry (depending on the washing instructions for your wrap).
Here's a little video explaining why we chose to use these laundry bags as our wrap packaging
Whilst newer wraps will come complete with free laundry bag, you can purchase extras here.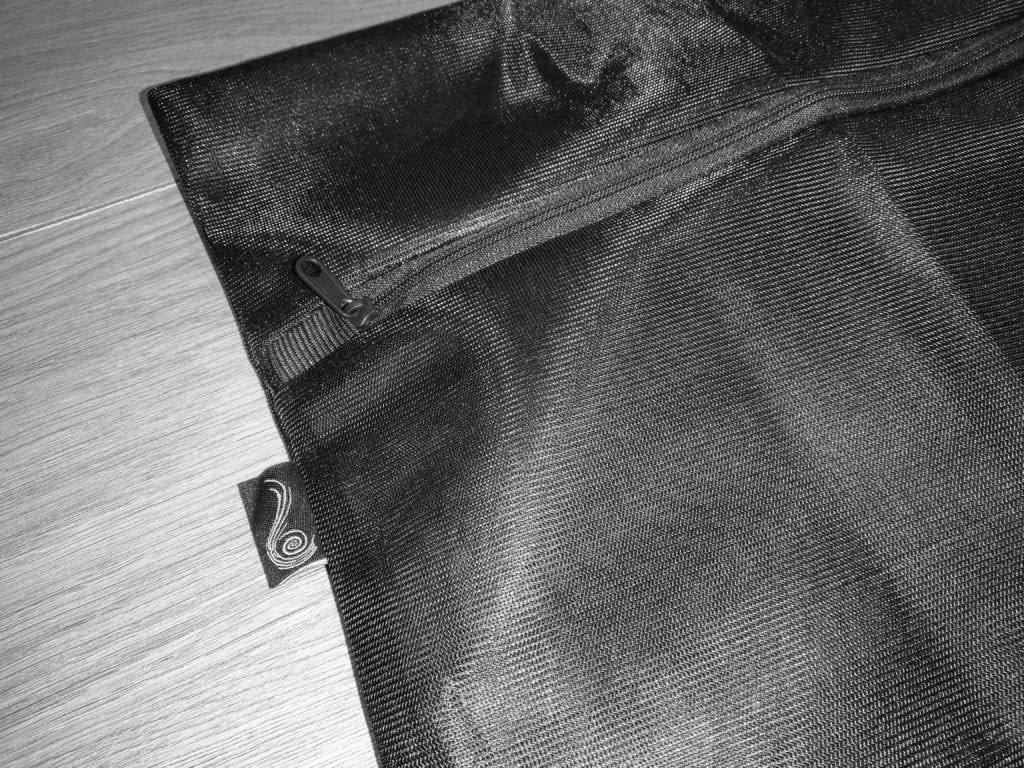 Delicates Laundry Bag
A large Firespiral branded delicates laundry bag, perfect for washing woven wraps that benefit from minimal movement in your washing machine. Examples are linen blends that may be prone to wash creasing or wool blends.
Find out more about our <a href="https://firespiralslings.co.uk/delicate…