Size numbers refer to the length of the woven wrap.
The larger the number, the longer the wrap. Wrap sizes don't work in the same way as clothing!
Short wraps have a different function to long wraps, so one person may 'fit' multiple sizes.
Your wrap should be measured in hand, using a soft tape measure ( this method is often shortened to the acronym STIH) Y
ou can find out how and why to measure this way here
.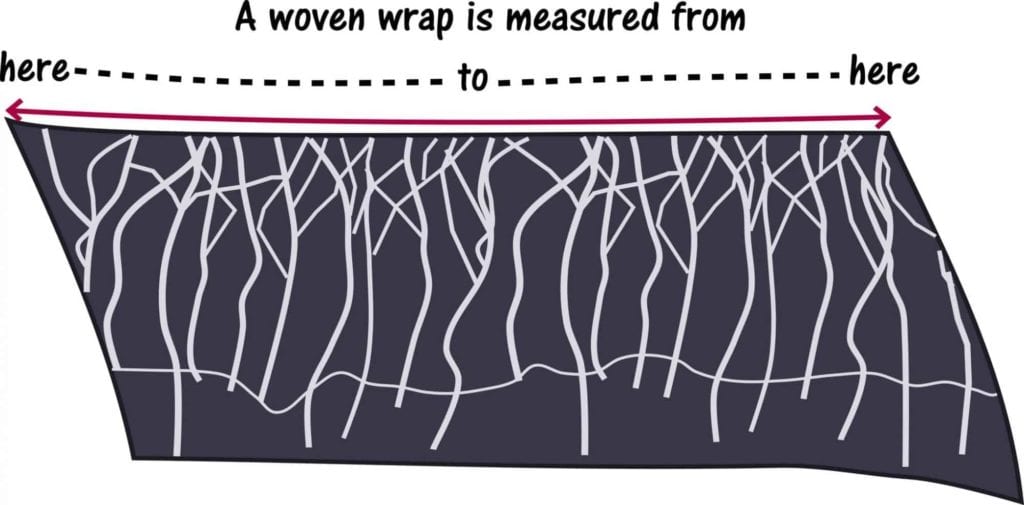 Each size is 50cm (20") longer than the previous size.
SIZE 1 = 2.2M (7'2")
SIZE 2 = 2.7M (8'8")
SIZE 3 = 3.2M (10' 8")
SIZE 4 = 3.7M (12')
SIZE 5 = 4.2M (13'8)
SIZE 6 = 4.7M (15'4")
SIZE 7 = 5.2M (17')
SIZE 8 = 5.7M (18'7")
SIZE 9 = 6.2M (20'3")
There is no upper limit to sizes; wrap sizes continue to grow incrementally by 50cm (20" ) per size e.g. size 9= 6.2m (20'3"), size 10 = 6.7m (22') and so on. Size 2 is usually the first 'functional' size for the majority of people. Size 1 will have limited options for carries.
Find out which size would be best for you.
If you would like to order a size longer than size 9, please email us on contact@firespiralslings.co.uk and ask. If we have uncut cloth we will be happy to make a wrap in the size that suits you best.