If you attended the Natural Mamas Big Camp this year then you may already have had a play with some of our new autumn wraps. They've been visiting some of our local sling meets to. As there are already some pictures of them out there we thought that you should formally meet them!
We'll be introducing each one individually over the coming weeks but for now, here is a quick hello to the 6 designs on the dendron warp…
The combed cotton warp is made up of 3 deliciously rich, warm tones, in a naturally random, strata like formation.
Dryad Dendron Birch Trees.
This is a quad-blend wrap- combed cotton warp with a white linen viscose hemp weft. A thicker wrap at around 300gsm with a beautifully soft drape and delicately slubby texture.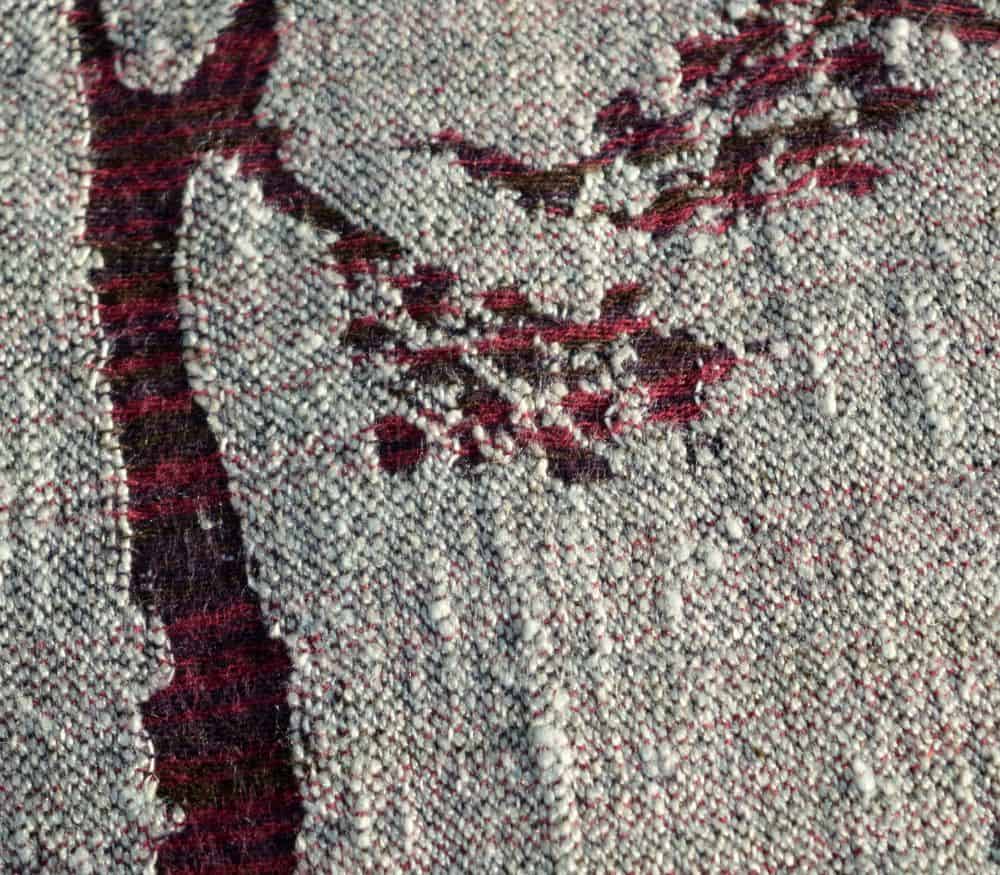 Autumn Dendron Harvest
A seasonal twist on the midwinter trees with a turning leaf orange combed cotton weft. A 100% combed cotton, mid weight wrap (254gsm)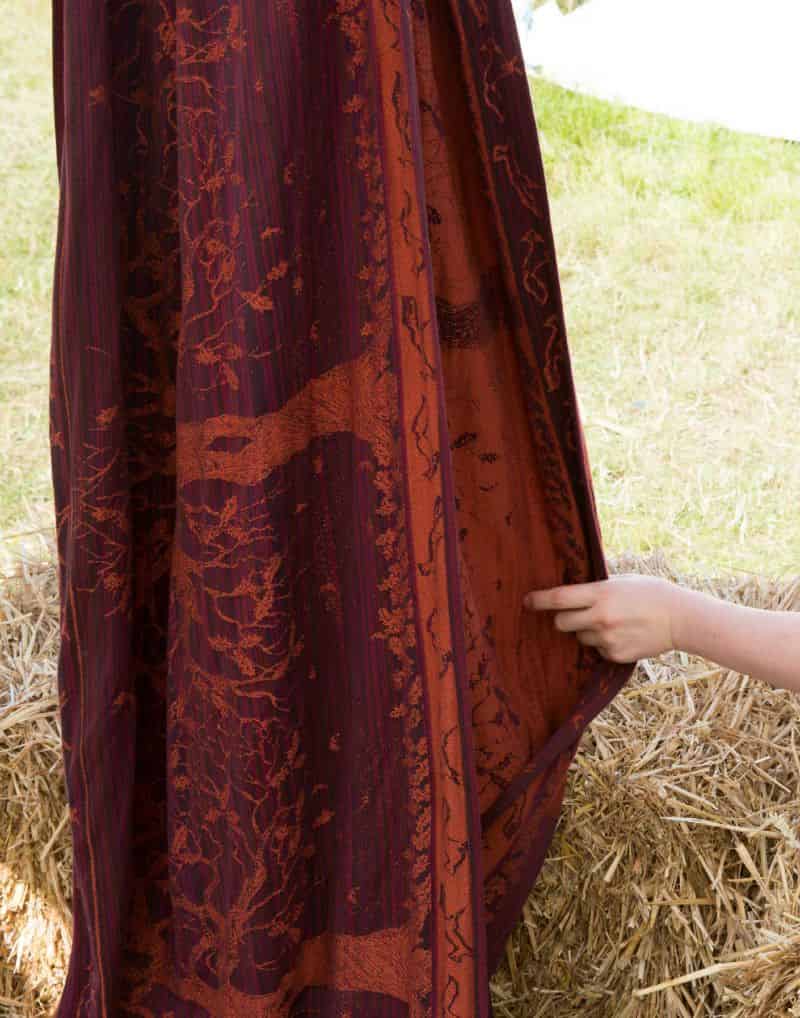 Torra Dendron Winterhill
A brand new design inspired by our glorious local landscape.  25% linen, 75% combed cotton with a weft that captures the stormy blue grey of northern skies. 248gsm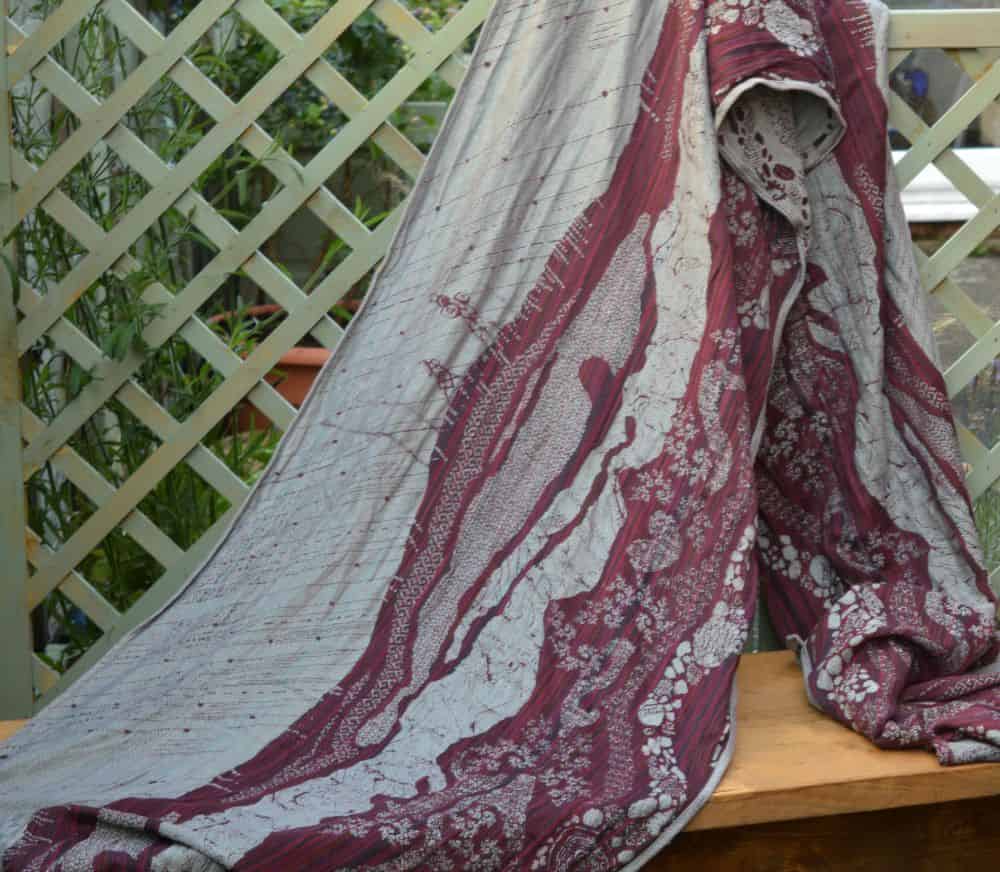 Merino wraps
We've played around with yarn thicknesses for our merino blend wraps to create a rustic, chunky texture without adding extra weight. These are all 25% merino, 75% combed cotton with multiple colours in the weft to create depth and movement. They each weigh in at 290gsm and are all safely machine washable
Rosewood Dendron Birch Trees
A warm pink tinted brown merino cotton weft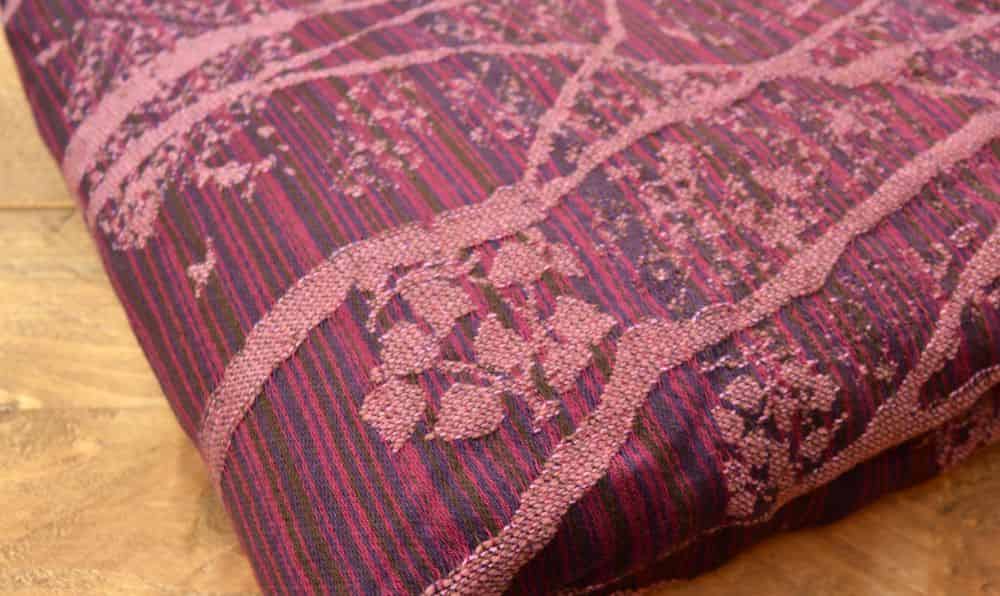 Aconite Dendron Gossamer
A glistening gold merino cotton weft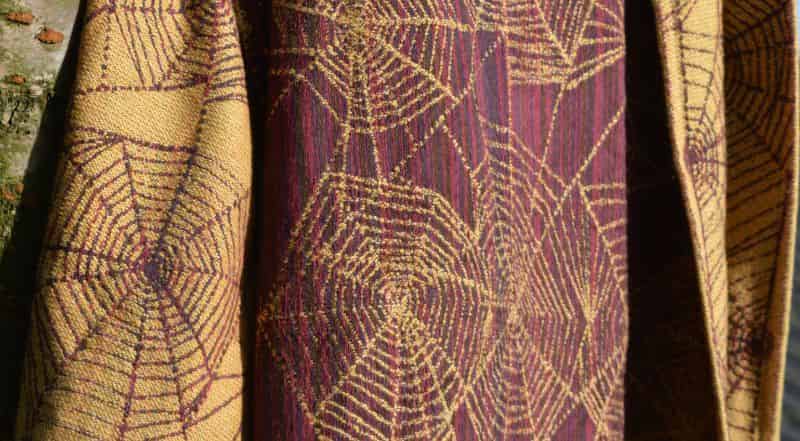 Rust Dendron Curves of Pursuit
A practically volcanic red/orange merino cotton weft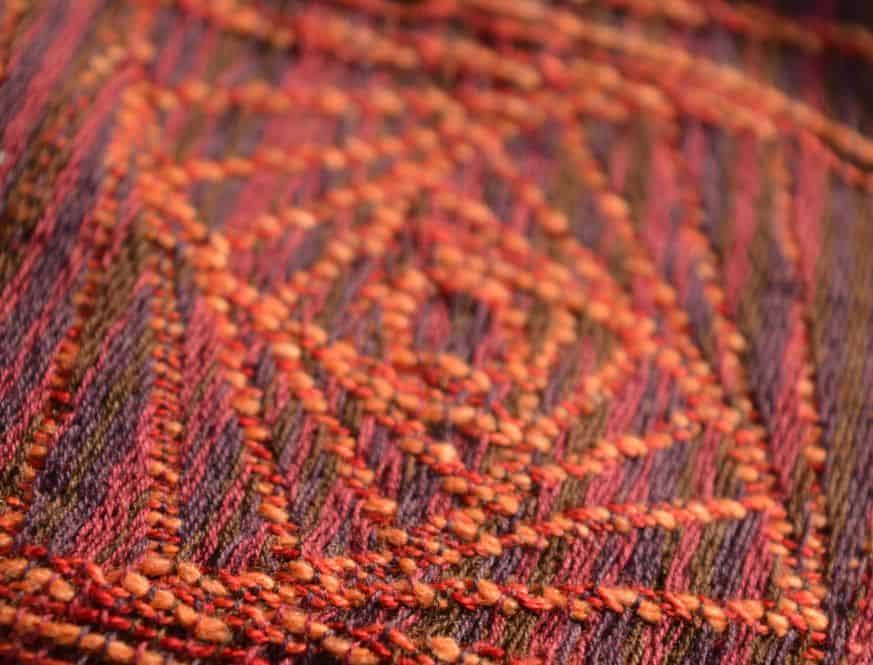 Here is a comparison picture to give you an idea of the range of weft textures on the dendron warp!