We're celebrating Made in UK Day on 9 March 2022
The Made in UK Day campaign has been created by Make it British to celebrate their 10 year anniversary. It started as a blog by ex-retail buyer Kate Hills to champion all the wonderful products that are made in the UK.
UK manufacturing is currently worth £192 billion to the UK economy and employs 2.7 million people.
Firespiral
make all our
baby slings and blankets
in Lancashire
. By purchasing from UK-made businesses like us you are helping to:
Lower your carbon footprint
Buying products made closer to home means you can significantly reduce the number of miles something has travelled. In turn, this reduces its carbon footprint. Even if you don't live in the UK, the only big journey your wrap makes will be from us to you. All our manufacturing happens within a few square miles.
Our products are made in much smaller quantities, too. We often made to order, discouraging waste within the supply chain. The high quality of our products mean that you only need to buy once and that wrap, blanket or accessory will last you for years. We create heirloom items that will last the test of time, not fast, disposable fashion.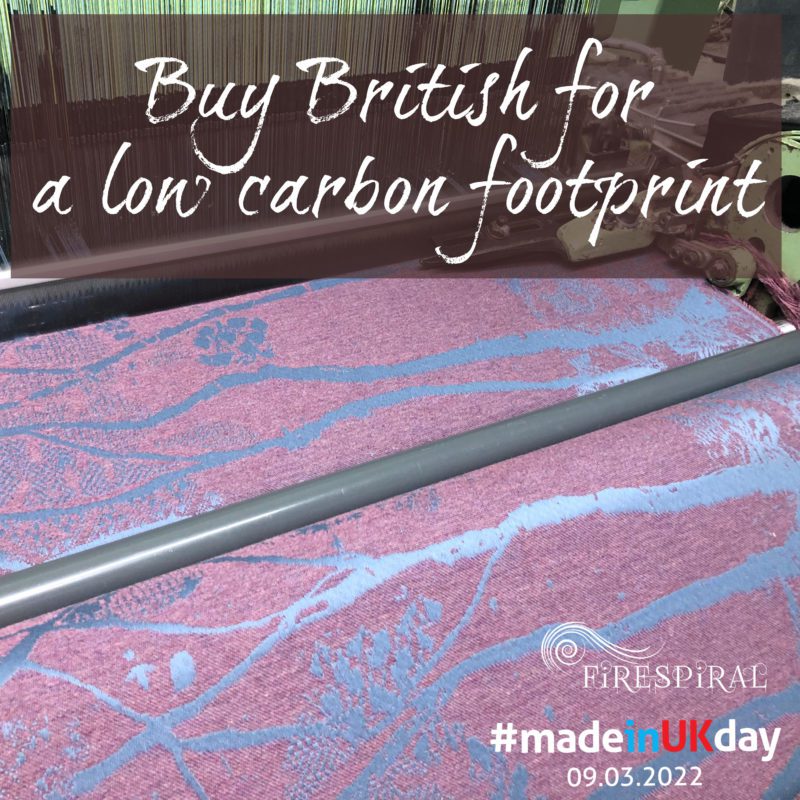 Save essential skills and promote UK craftsmanship
Manufacturing requires skill. By purchasing a product that is made in the UK you are helping to save skills within local communities. Skills that would otherwise be lost. Our weavers are a family owned business with over 150 years of experience in their craft.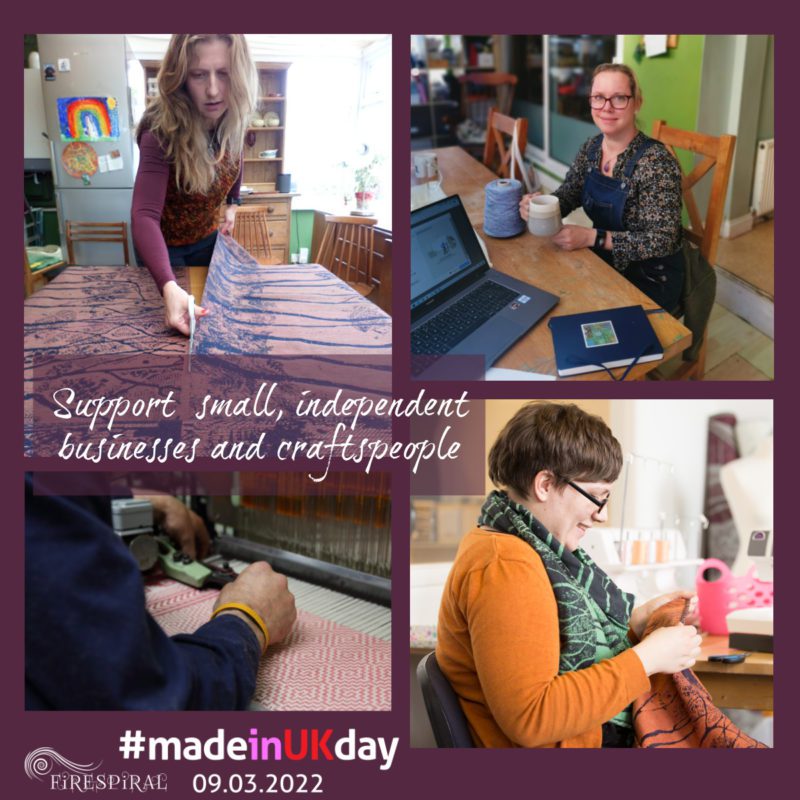 Create job opportunities
2.7 million people work within manufacturing in the United Kingdom. When you buy a product that is made in the UK you are directly contributing to keeping someone in employment. We've helped to set up two separate women-owned businesses since we started Firespiral. We work to keep money in the hands of small, independent businesses and craftspeople not huge multi-national companies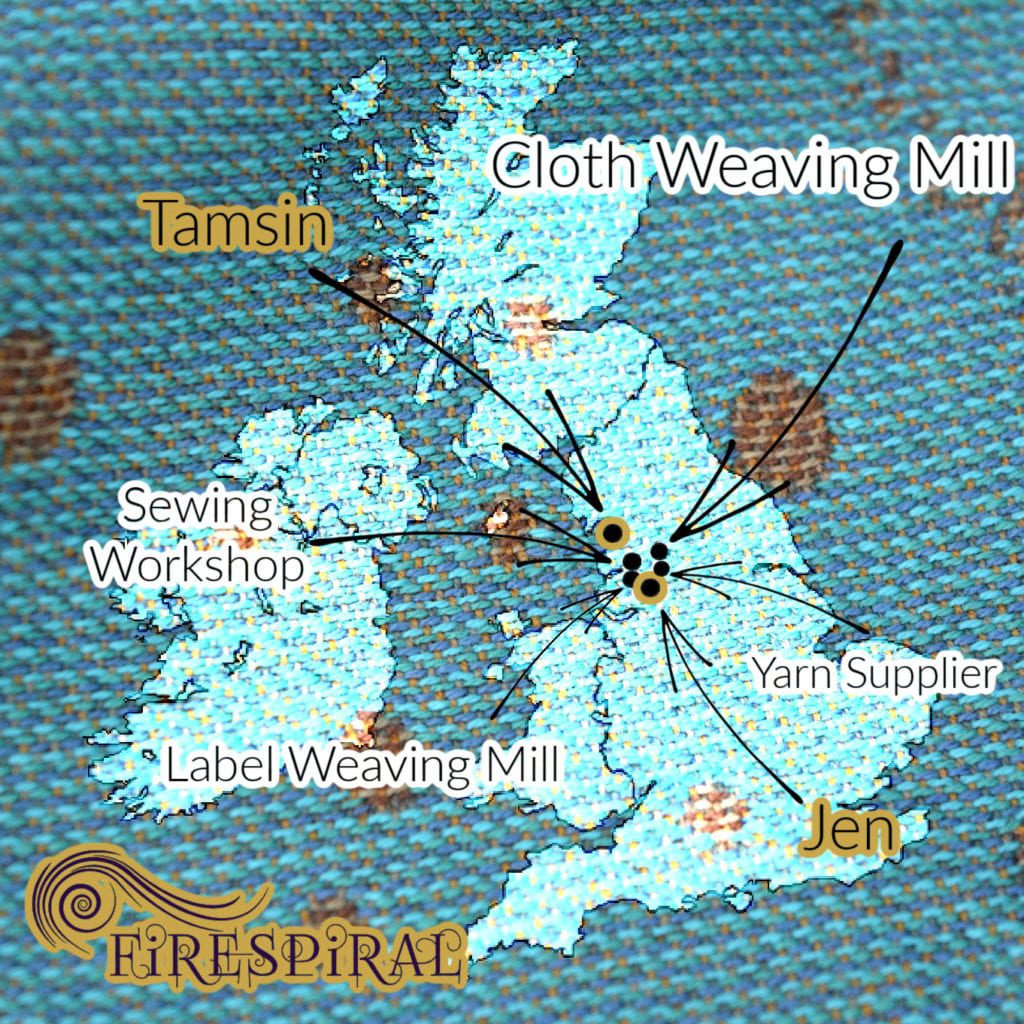 Boost local economies
Buying locally-made directly contributes to your local economy.
If you're in the UK you can get free delivery during Made in UK Day using the code makeitbritish.
You can read more about how our products are made in the blog post below