Welcome to Winter Wovenland 2021!!
In previous years this used to be a physical event where we hired a hall and had a big party. Nowadays it is purely a virtual affair, but it still has all of the fun and you can join in from the comfort of your own home, wherever you are in the world!
Join us from Thursday 2nd December, until Sunday 5th December, for games, giveaways and a spectacular sale! Winners for competitions will be picked and announced on Tuesday 7th December.
Scroll down to find out what is happening and how to join in!

The Big Winter Wovenland Sale
We'll have a fantastic sale during the party, with discounts of upto 40% on all wraps, ring slings and buckle carriers in stock. There will also be discounts on wrap cloth on the roll and some accessories too.
On top of this, we'll be putting a really special mystery gift in any orders over £250 (not including shipping costs)!
You'll also find special Winter Wovenland offers at Oak Wren Studio and Scrapdoodle.
Use the code WW2021 in the Scrapdoodle shop for 10% off all pendants!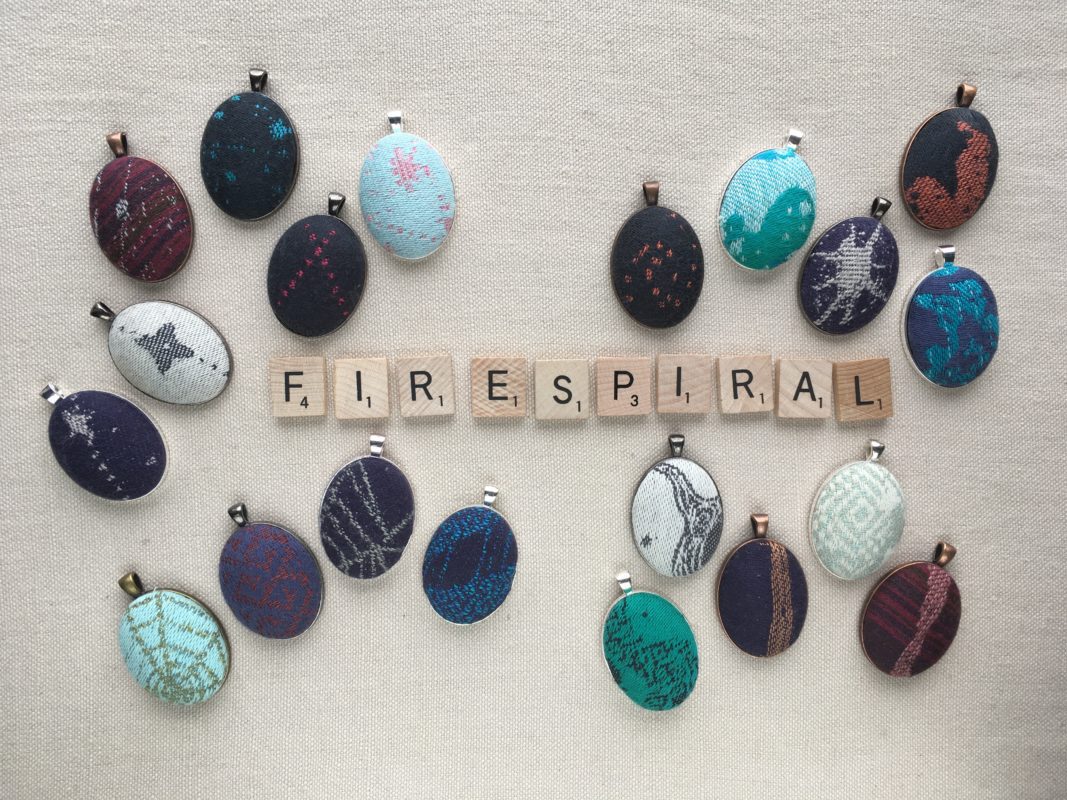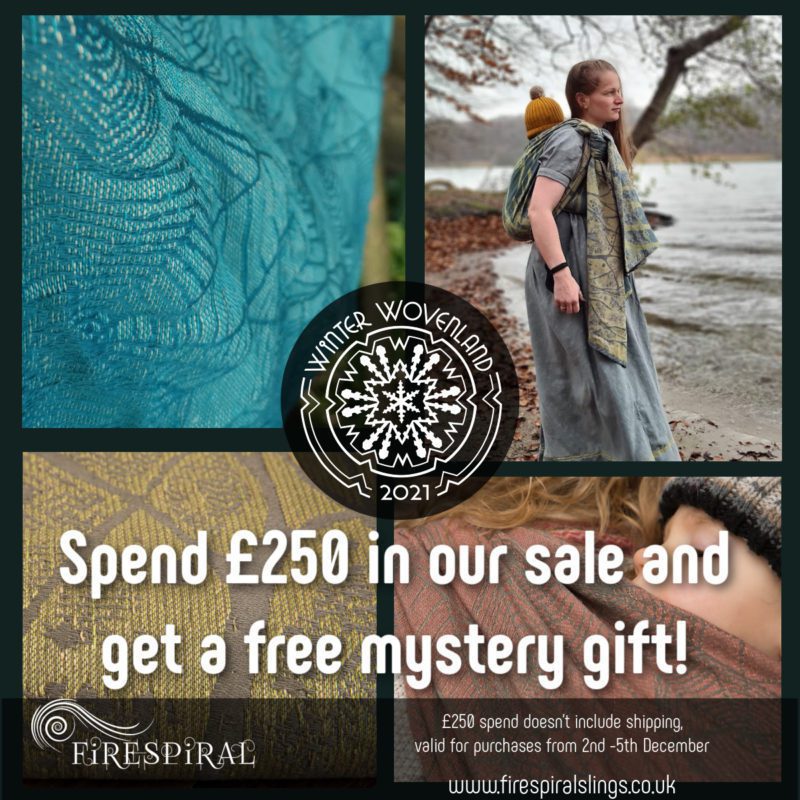 Winter Wovenland Seafoam Blanket
We've woven this king size blanket exclusively for the event, and there will be 24 available.
There are 5 fun challenges for you to join in with, and a prize for the winner of each. There are several ways that you can join in:
Via Facebook, by adding your entry to the challenge posts in our Firespiral Community and Marketplace group
Via Instagram by tagging us (@firespiral) and using the hashtag #WinterWovenland2021 then we can find your entry
Via Email (contact@firespiralslings.co.uk) if you don't do social media, and we'll share your entry on your behalf.
These games will open from 8am (UTC) on Thursday 2nd December. Make sure to get your entries in by midnight on Sunday 5th December. We'll be shortlisting entries and then having a public vote on our Facebook page, with the overall winners announced on Tuesday 7th December.
Challenge #1- Build a Fantastic Firespiral Den!
Build your den using Firespiral wraps or blankets (or a den inspired by Firespiral somehow if you haven't got your own yet). Take a photo or video to show us, and remember to tell us about any special features it has! The winner will receive a £30 gift voucher for our shop.
Challenge #2- Make An Advert For Firespiral
This can be a short video, image or even a sound file. It can be sensible or as silly as you like! This is our biggest competition of the weekend, and the winner will receive their choice of any wrap in our shop! If you make a video and are shortlisted, you need to be prepared to send us the video in a form that we can share with other people.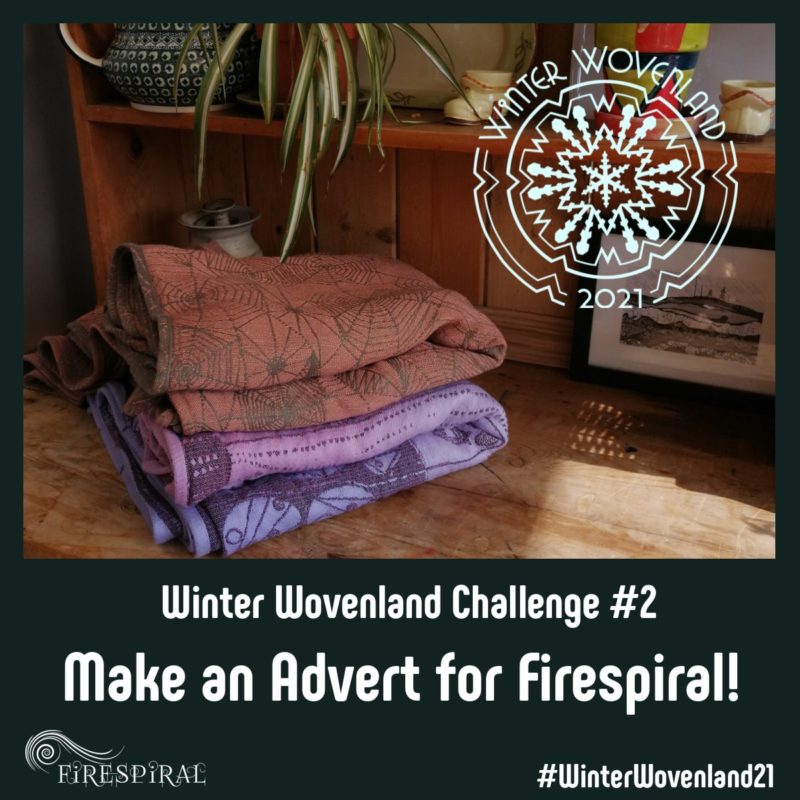 Challenge #3- Find A New Purpose For Your Firespiral Wrap
What other creative uses can you think of for your woven wrap, other than for carrying children? The winner will receive a £30 gift voucher for our shop.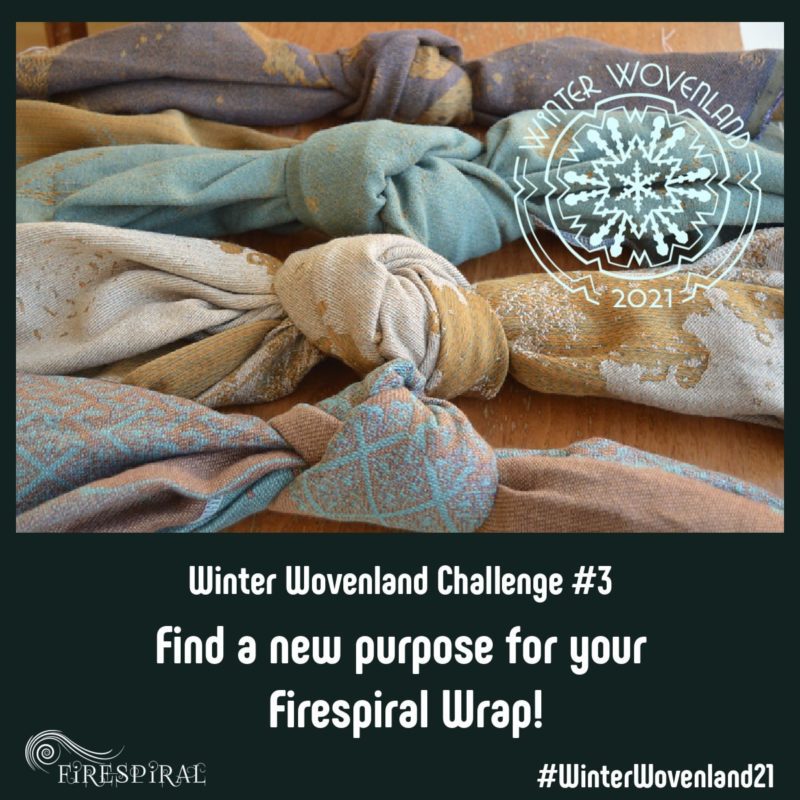 This is what Jen likes to do with a woven wrap!
Challenge #4- Recreate Your Favourite Firespiral Design Using Things From Around Your Home!
Get creative with the things around you and see if you can recreate one of our designs with them! The winner will receive a £30 gift voucher for our shop.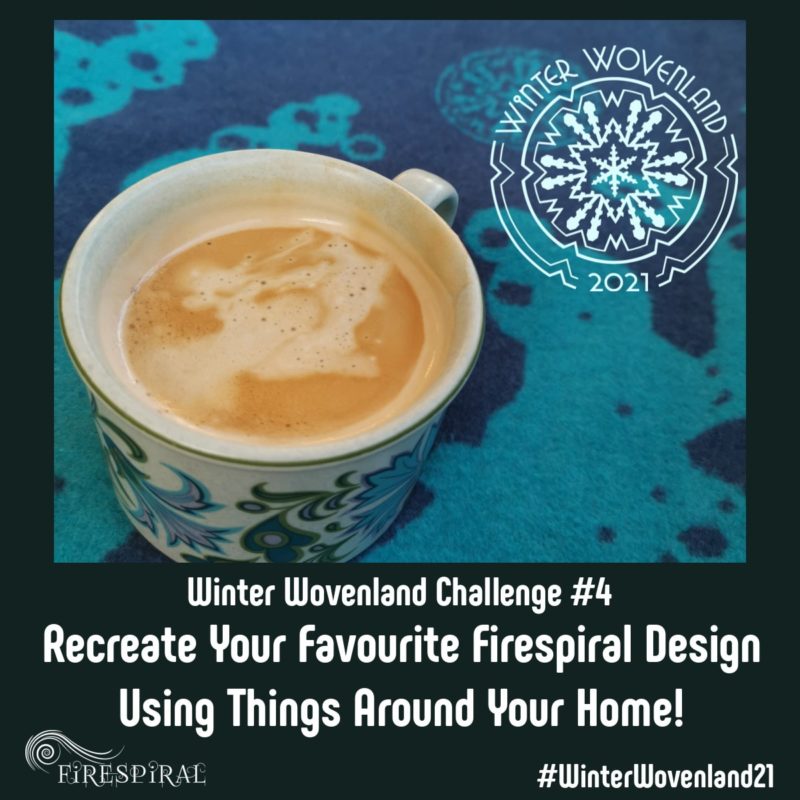 Challenge #5- Have a Firespiral Fashion Show!
Celebrate the beauty of wrap cloth by making some sort of fabulous outfit! Perhaps you shouldn't wear it to the shops, but you should definitely show it to us! The winner will receive a £30 gift voucher for our shop.
Winter Wovenland Giveaway
To enter our giveaway you just need to tell us your perfect warp colour! The warp is the yarn that runs lengthways through your wrap. This yarn has to be wound onto the loom (which is a big job), so each collection of new wraps will share a warp colour. We can then weave different designs and weft yarns on that big long warp.
You can see all of the warps that we've previously woven on here if you need help.

You can choose a warp that we've already used before, or invent your own (and name it too if you like)! Remember, the warp name is always the 2nd part of a wrap name, so for Silver Twilight Starmap, the warp name will be 'Twilight'. You can read more about our naming system here.
Fill in the form below for your chance to win! One lucky winner will be selected at random on Tuesday 7th December
The lucky winner will get this Greystoke Blood Moon Winter Hill king size blanket worth £105!