Tamsin makes a face-covering using Bifrost Starmap as the outer layer, from the Twig and Tale free mask pattern. (Why not look at their other gorgeous patterns whilst you are there!)
Please note that this is not a medical face mask and that a tight weave quilting cotton is the recommended fabric to use for all mask layers (this has been used for the inner lining layer in this mask). There is also a pocket in this mask where you can add an extra layer as a filter (Tamsin uses 2 layers of kitchen roll). Bifrost Starmap was chosen due to the tighter Synergy weave.
This pattern is straightforward and would be simple to make for a confident beginner with a standard sewing machine. You will also need a printer to print the PDF pattern. Tamsin did not video the sewing machine bits of the construction of the mask below.
Please also note that the 30cm wrap scrap square was not large enough for 2 adult masks, but fine for 2 child masks. Many of our scrap squares are bigger than 30cm and would be enough for 2 adult masks.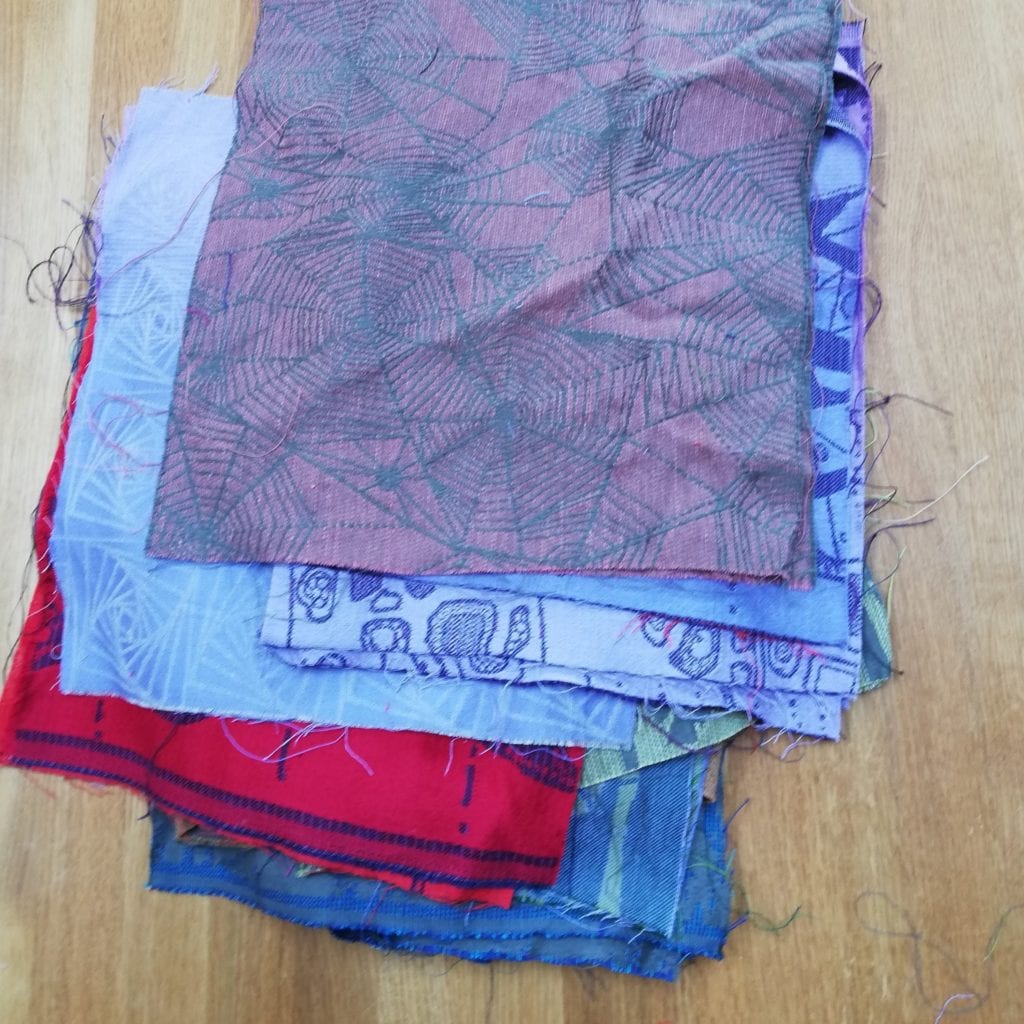 Wrap scrap squares
Unhemmed squares of wrap cloth measuring at least 30cm square.