Winter hill is an iconic sight in the North West of England. Spotting the TV mast in the distance is the sure fire sign that you're nearly back home!
The hill has a fascinating history to explore, stretching back to the bronze age. The design is based on the view of the hill that you can see from Jen's window, looking down from the other side of the valley across forest plantations, quarries and heath land up to the telecom towers right at the very top of the moor.
The design incorporates elements of topographical maps, fractal patterns and traditional weaves to represent the various layers of the hillside. Stylised rain showers fill the sky, because it rains so much of the time here…

The full repeat on the design is just over 1m long.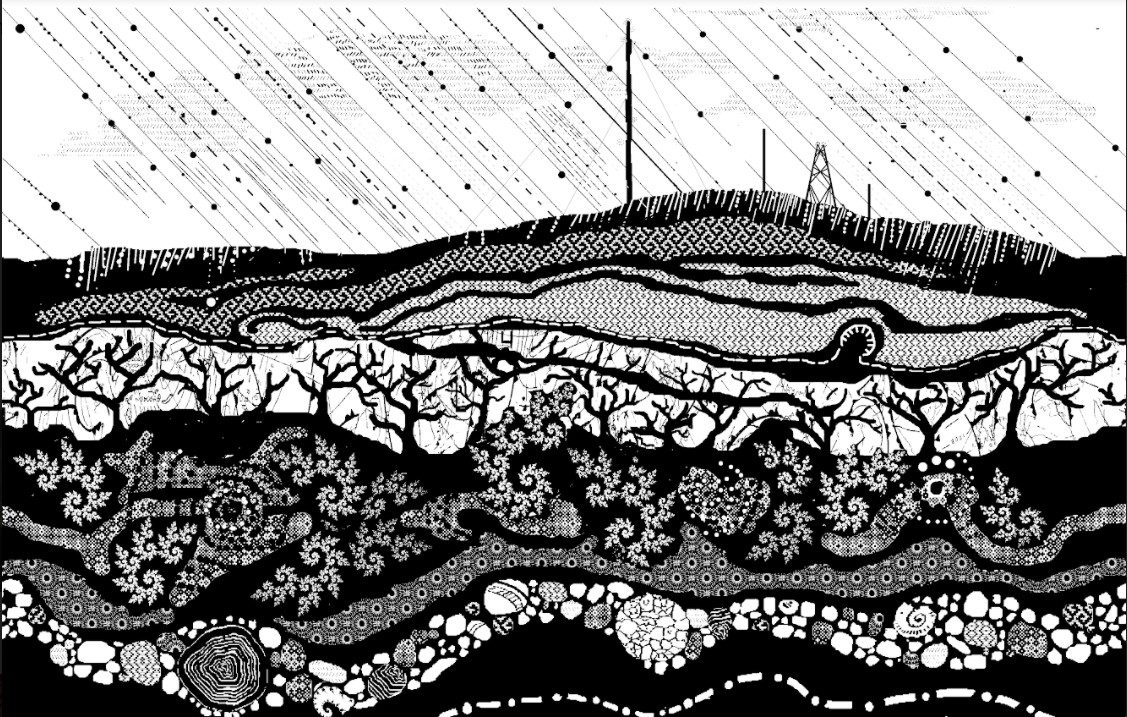 The first version of the design were line drawings and a paper cut silhouette of the hill, with the patterns drawn over in wax crayon.
After that we re-drew it digitally and used a technique similar to lino cutting to create the basic shapes, then filled them with pattern.
The first version of the design had chunkier telecom masts but we made them more delicate for the final version