When we make our wraps there are always pieces of leftover cloth at the ends of rolls, or when cutting around flaws in the cloth. I keep these in a box in my workroom and occasionally get round to measuring them, cataloguing them and listing them on the website. This is all quite random and relies on me having a quiet couple of days to get done, so, therefore, doesn't happen very often!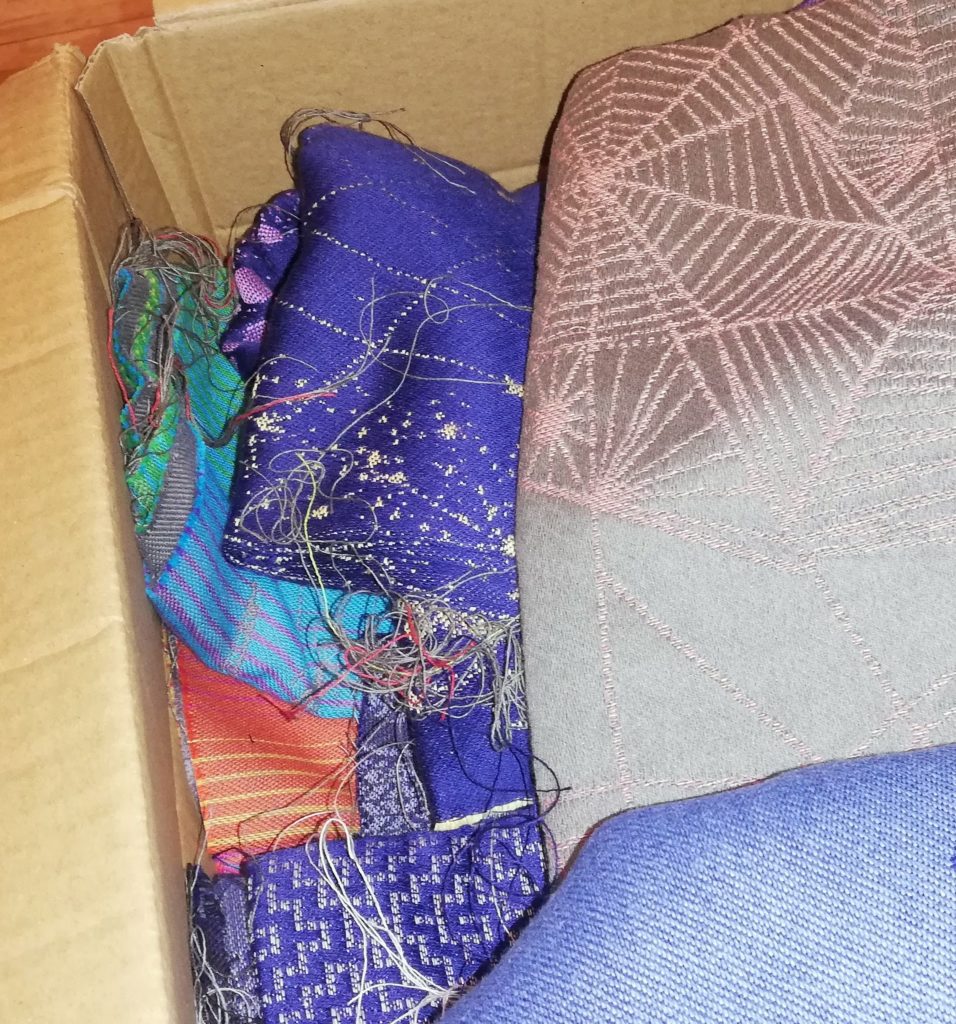 The box is looking pretty full at the moment so I was just preparing myself for an afternoon of measuring, pricing up and cataloguing and then listing, whilst trying to think of ways to get out of it (even the accounts are all up to date), when I thought why not offer bigger wrap cloth mystery packs to our lovely crafty customers! After a chat with Jen to iron out the details here is what we have come up with:
For £35 (including UK postage) you can buy a mystery pack that has at least £50 worth of wrap cloth, with no piece measuring less than 50cm long. You will be able to make some loose requests re fabric composition and colour types via the drop-down menu. If you purchase more than one pack we will give you longer pieces if you request them. These packs will not be returnable.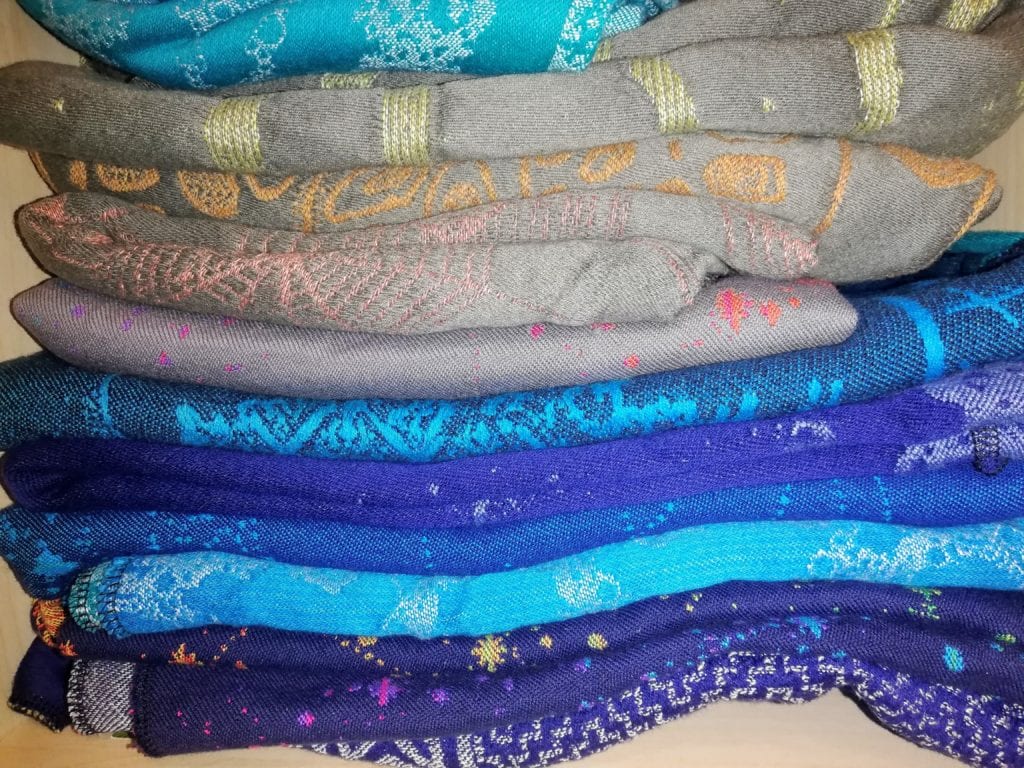 In my box there is a good selection of cloth, some dating back a few years, so you really won't be able to predict what you might receive!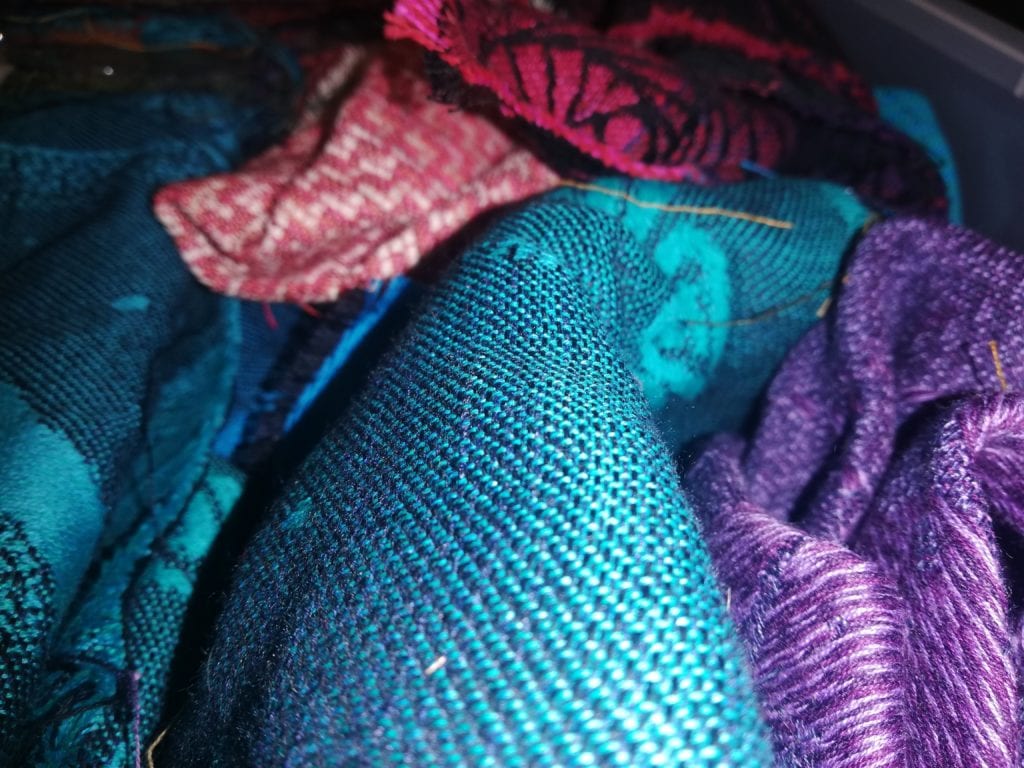 If it is something smaller and cheaper that you are after, check out our small scrap mystery bags and 30cm sample squares too (available in many wrap listings).
If you are a maker and would like to write a guest post about what you make from our cloth, please get in touch.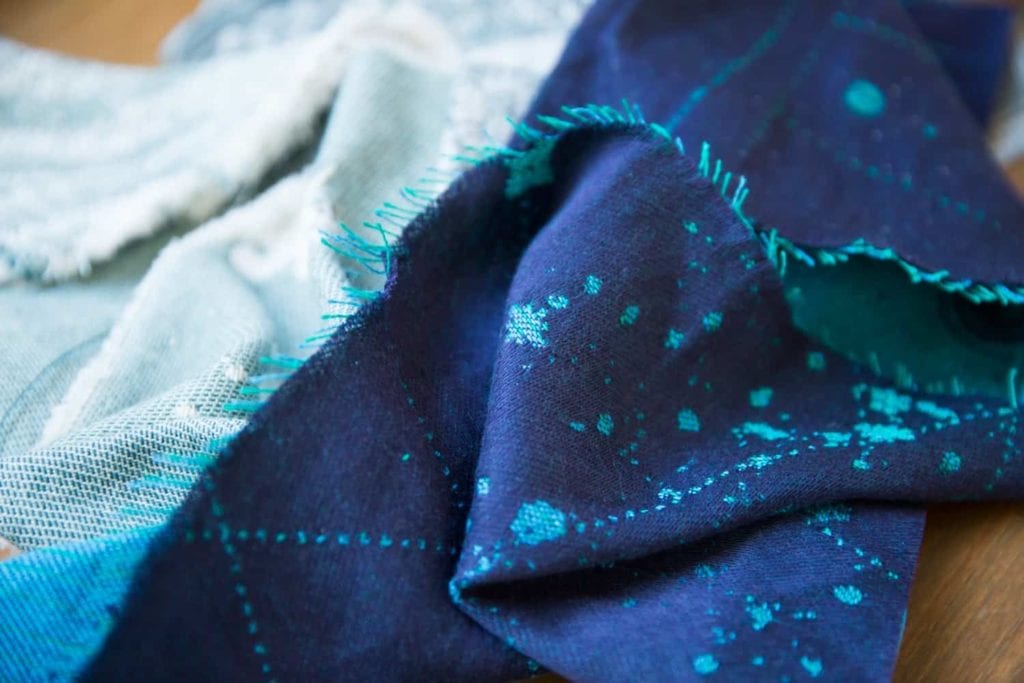 Wrap cloth
Wrap cloth sold by the half metre and pre-cut pieces. Smaller scraps and 30cm squares are now available in our Home and Craft section.
Here is our guide to choosing and working with woven wrap cloth, including our guide to the repeat length for each of our patterns.
Please note that we don't accept returns on cloth that we cut from the roll to fulfil your order, as this constitutes a custom order.  Your statutory rights are not affected.