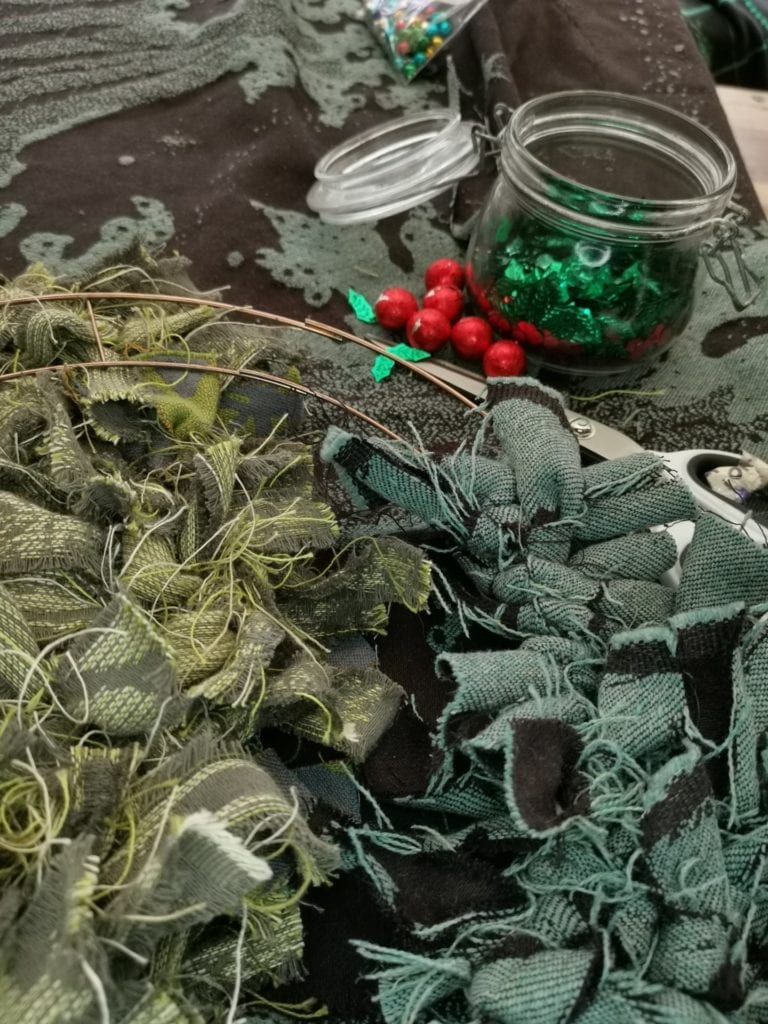 A tutorial showing you how to make an easy rag wreath from wrap scraps. You can watch the videos and listen to me natter about this and that (mostly wrap related) and see me brandishing a pair of scissors like a wrap chopping maniac or just follow the simple instructions in the text below. There is captioning enabled in the videos so you can watch without sound – just click the little CC in the right-hand corner.
Wreaths are not just for Xmas (according to the BBC) so please don't be put off if you're not celebrating this tradition – you can make a wreath at any time of the year and decorate it in so many different ways!
The first one of these that I made was from taper scraps – so they can be a great way to make something of the small bits of cloth that you may have been hoarding…
So before you start you need these 4 items (or similar). A metal wreath ring (mine is a 12″ one), approximately 1m/ wrap width of cloth (or a sample of smaller pieces that joined together measure approximately the same), a measuring device and a cutting tool.
Written instructions if you want to whizz on ahead without the videos!
As soon as the rings arrive with me we will add the link to the kits here. Thanks for reading /watching! xx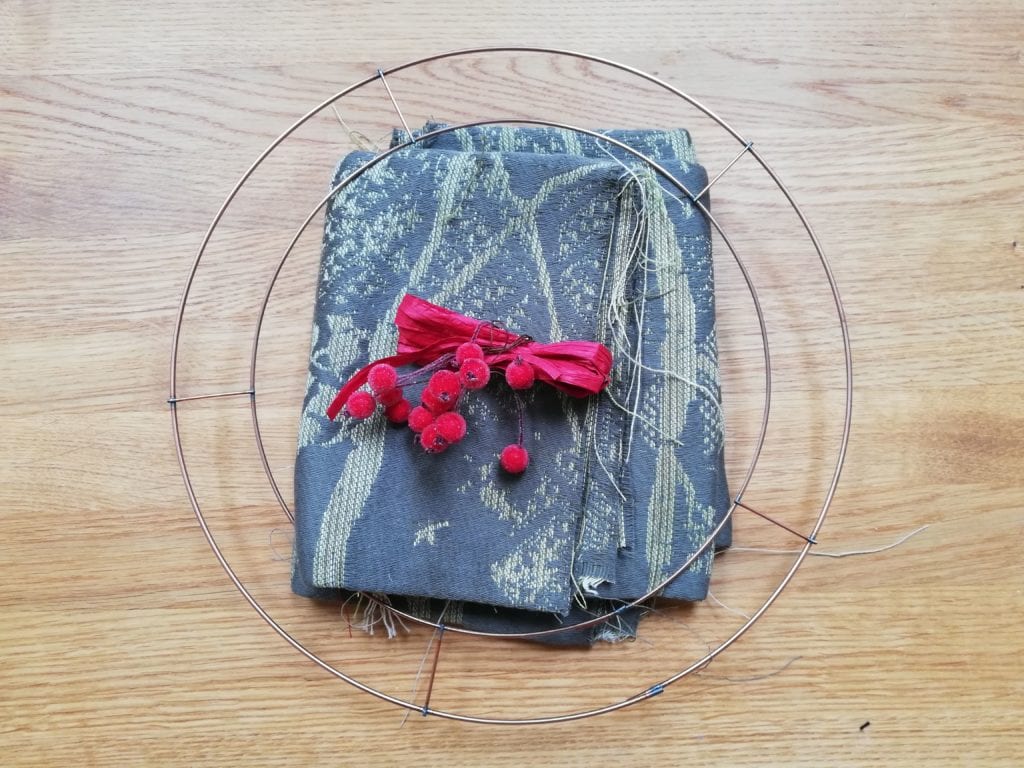 Wreath making kit
A rag wreath making kit with all that you need to make a beautiful wreath!
Your kit will include:
a 12 inch / 30cm wire wreath ring
1m (wrap width) of your choice of cloth from the available choice (this may be in more than one piece)
some artificial red berries
some additional scraps to add to your wreath for colour variation!
Pl…