This is an overview of the Twilight collection wraps released in 2019.
Wraps are made from weft yarns being woven across a warp . Putting a warp on the loom is a big undertaking, and as a small company we weave really tiny quantities compared with most textile producers. Working on such a small scale means that we need to weave several different wrap designs across the same shared warp, and these become a little collection!
'Twilight' is the name of the indigo blue warp thread that is shared between all of these wraps, but they each have different weft threads and designs.
The 6 wraps in the collection can be split into 3 groups:
The 100% Combed Cottons
These wraps make a great first wrap for anyone new to carrying. They are designed to wrap really smoothly and easily so that you can get them snug and even with no tight spots. The 2ply combed cotton is supportive without being bulky, making them perfect for use from newborn right up to preschooler.
Runnelstone Twilight Seafoam has a marled, smoky blue weft.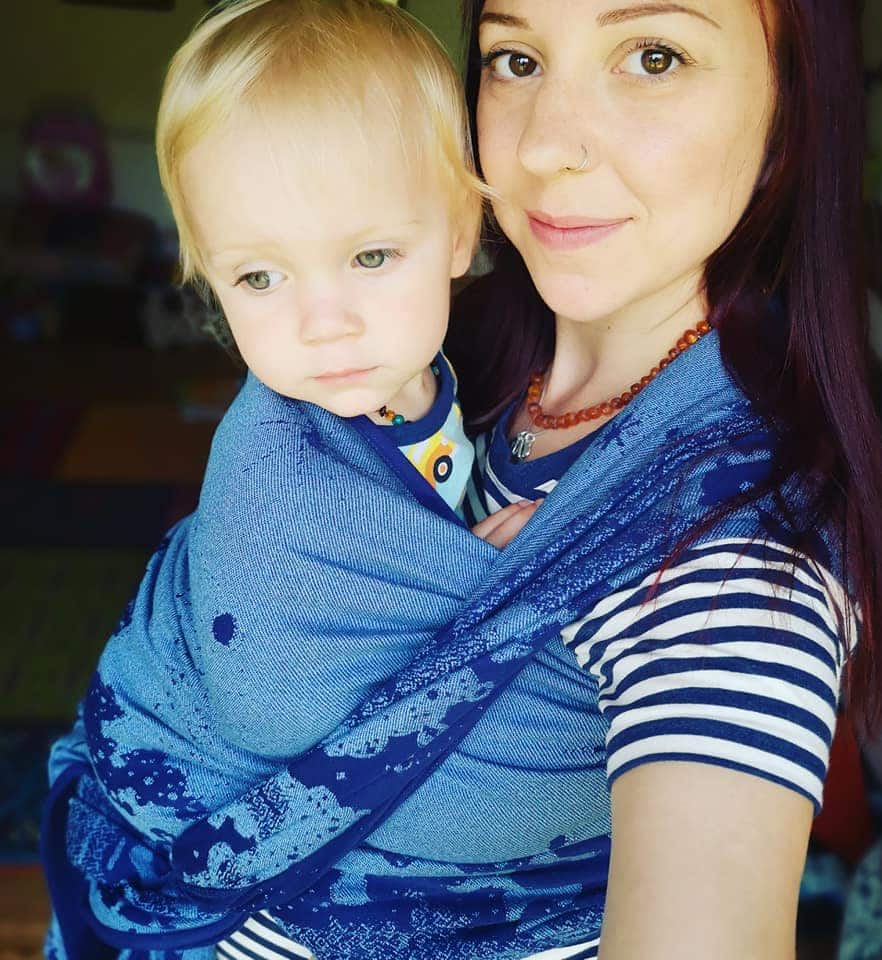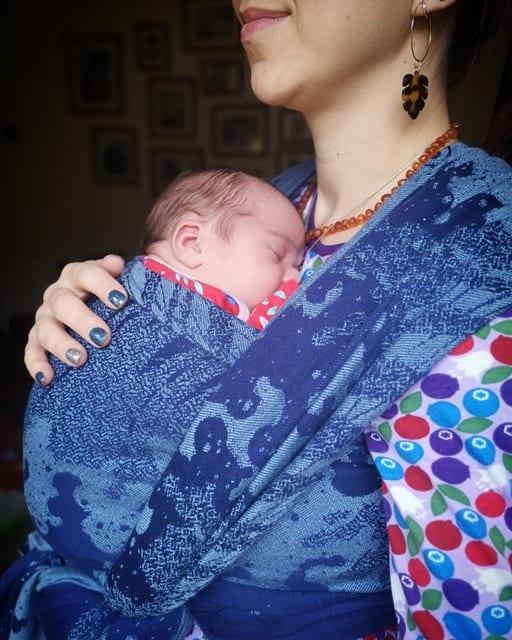 Blossoms Twilight Tourbillon has alternating pink and blue weft threads that combine to create a shimmery shifting lilac colour.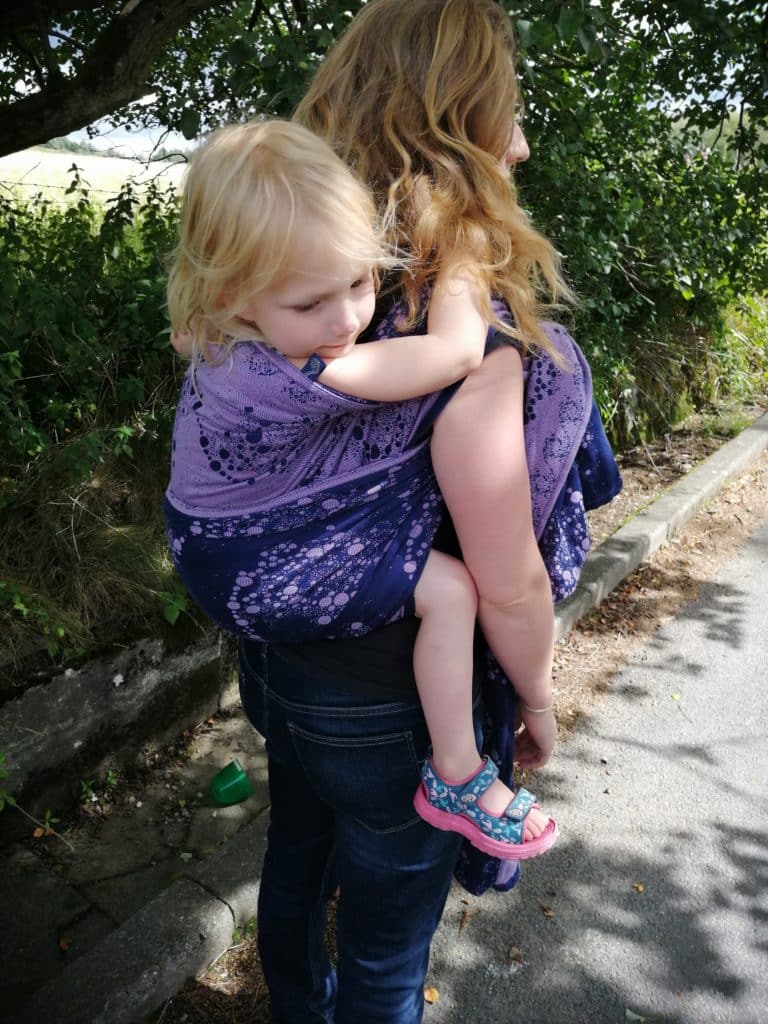 Golden Twilight Starmap Librarian has a golden yellow weft. The librarian design has three distinct sections to it, which help you to identify the top, middle and bottom of the cloth during wrapping. This makes it simpler to avoid twisting the cloth, and to know which part of the wrap you are tightening at any time.
The Linen Blends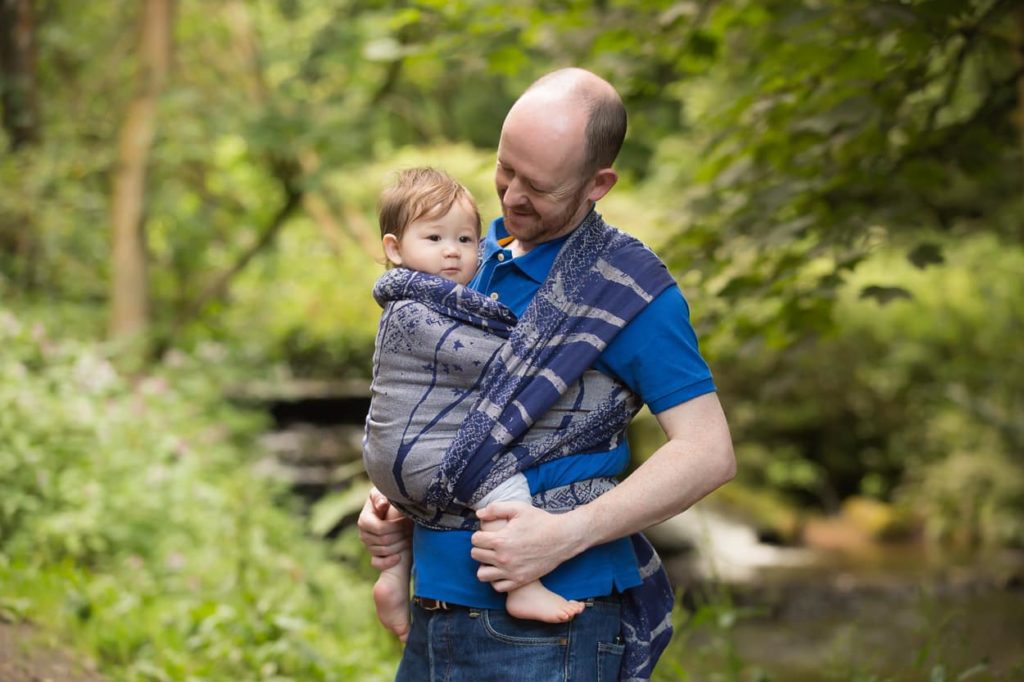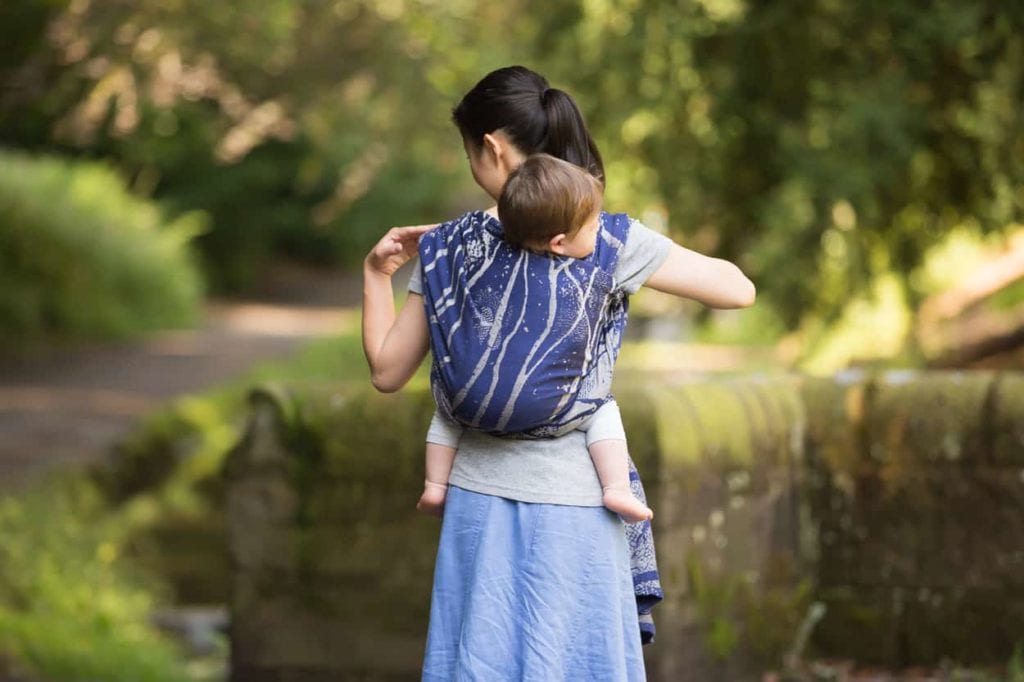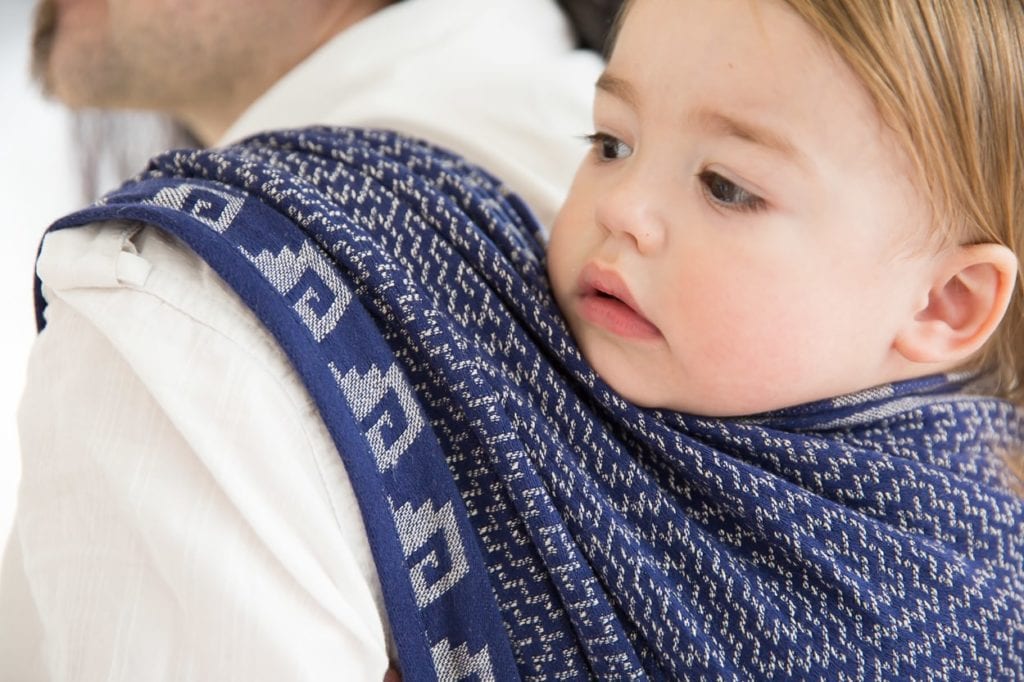 These wraps are slightly heavier weight than the 100% cotton ones, and that extra thickness makes them great for carrying older children. They are still thin enough to not feel overwhelming with tiny babies though. Linen fibres have less natural stretch, so the wrap tightens quickly. The viscose content stops the wrap feeling bulky and helps the linen to mould to the curves of you and your baby. Linen fibres are long and porous, helping them to regulate heat well. Those long fibres can be prone to creasing though, so you will need to pay a bit more attention to washing and ironing.
The Synergy Weave
Petrichor Winter Hill is the only wrap in this collection that doesn't obviously have the Twilight blue colour on show, as it is hidden between the two wool wefts. The blue warp does sparkle through the cloth to create a blue shimmer, but the two main colours are the grey/blue and brown wefts. This wrap is very supportive without feeling thick, and has lots of springy cushioning. It is a very easy care wool- and a great first wool wrap if you've wanted to try one but been worried about washing.