Aurora Australis Starmap is a synergy weave wrap. It has two wefts, a graduated blend of turquoises and an indigo navy. Shining out from beneath these is the sunset warp, creating an iridescent shimmering colour that shifts as the cloth moves. It is 100% combed cotton and weighs in at a sturdy 335gsm.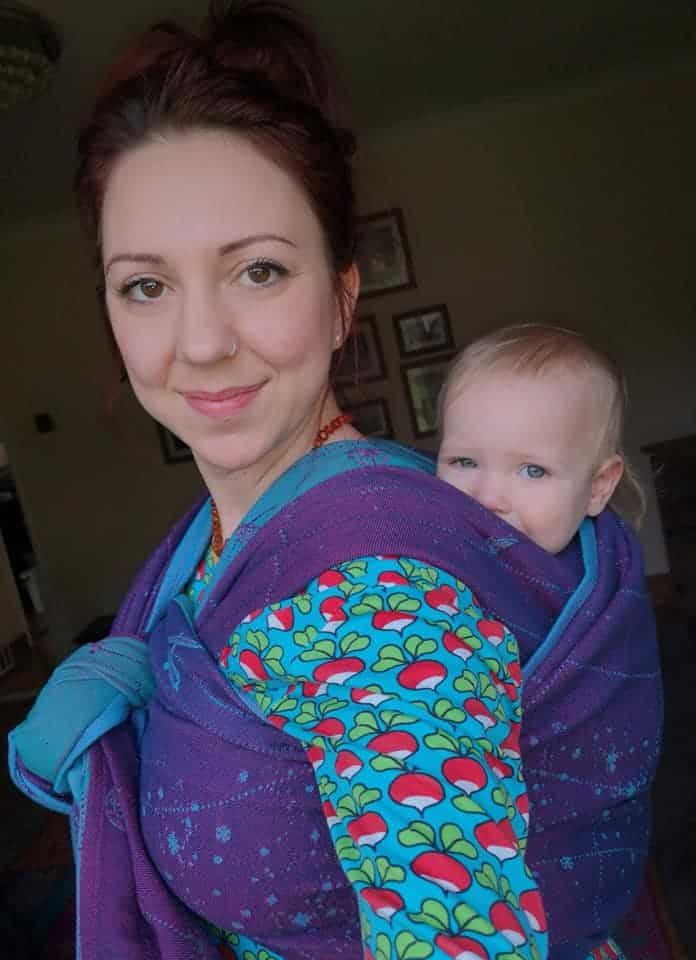 We have a relatively small amount of the new synergy starmap cloth available, so we thought that we'd cut to order rather than try to guess what wraps you would like us to make! The cloth is woven and ready to be cut and hemmed, so this won't be a long wait as other pre-orders can be.

It is going to work like this:


You fill in the form for the wrap that you want to buy. You tell us exactly what you want as your first choice, and if you wish, you can also give a second choice in case the first isn't available.
The form will be open until Sunday 3rd March at 6pm. After this point we'll look at all the orders and compare them to the amount of cloth we have here. This is a draw to purchase, and no money is taken at this stage.



If we can fulfil all the first choice orders then we will do that!
Any spare cloth will be cut into wraps and listed on the website.
If we don't have enough cloth to make all the first choices, but can manage it by using some of the second choices then we will do.
If we get way more orders than we can make from our rolls of cloth then we will pick orders at random until we have used up all the cloth.
After we've been through the list we'll email you to let you know if we can make your first/second choice or if you've not been successful in the draw. We'll then send you a link to pay for the item and will sew it to order, which may take a few weeks.

You won't be able to use event discount codes or special offers (from Carry on London, Dansk Baerefestival etc) on the purchase of these wraps, but you can use any gift vouchers that you already have as payment
You can really help us by:
Making sure that you fill the form in correctly. Triple check that the form is correct before you submit it- there is no rush!! We've had some people miss type their email addresses recently which makes it impossible for us to contact you!
Make sure that you order something that you want. Don't put a second choice if you wouldn't really be happy with that or aren't sure if you can commit to buy.
Here is the form to fill in!