Weft Name: Cloudburst
Warp Name: Cascade
Design Name: Winter Hill
GSM: 250gsm
Weave Structure: Alchemy
Average Width: 70cm
Blend: 59% cotton, 33% linen 8% viscose
Related Wraps: Cloudburst Moorland Seafoam has the same weft but a slightly different composition. Cloudburst Cascade Seafoam is the sister wrap, the exact same blend and colour but using a different pattern.
Wrapping Qualities: Medium thickness, fluid drape and soft floppiness in hand. Easily mouldable with plenty of bandage-like stretch. Gentle texture to hold passes in place, but not overly grippy. Easy to achieve multi-layered carries smoothly.
Care Requirements: No special care requirements, can be machine washed, tumble dried and ironed according to the care instructions.
Notes: The Cloudburst weft was dyed using the same colour as was mixed for the Octarine warp. The linen & viscose take the dye differently to the cotton fibres and so the cloudburst is a slightly deeper colour with a lovely shine to the yarn.
Release Date: 28th October 2018
Label Identification Code: TGP005
Buy it Here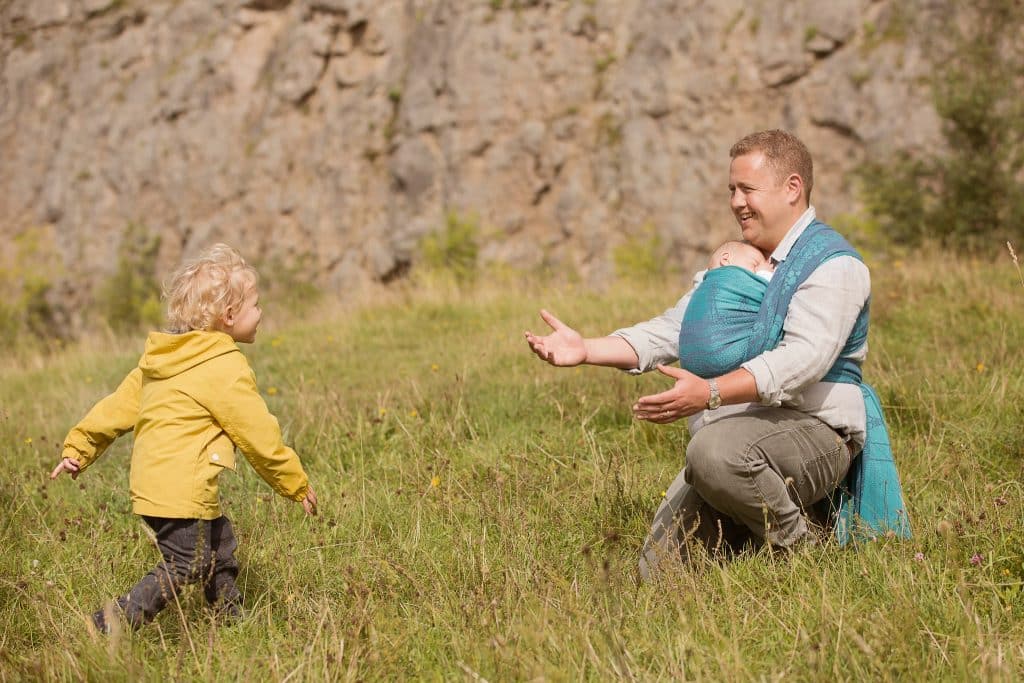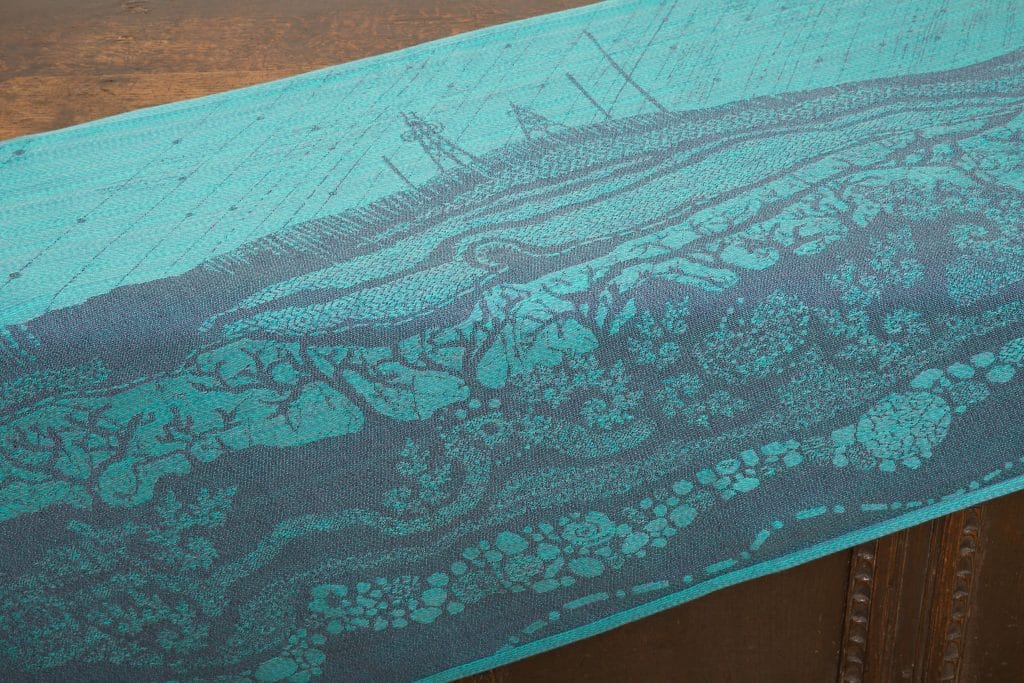 SaveSave
SaveSave
SaveSaveSaveSave