Weft Name: CMYK

Warp Name: Obsidian

Design Name: Charters Moss

GSM: 240gsm

Weave Structure: Alchemy
Average Width: 70cm

Blend (link to blends page): 87% cotton, 10% viscose, 3% linen

Related Wraps: Elysian Cirrus Seafoam has the same blend as CMYK.

Wrapping Qualities: It has good diagonal stretch and a bandage-like quality that moulds to you and your child. It has great glide but at the same time, the Charters Moss design give plenty of grip.

Care Requirements: No special care requirements, can be machine washed, tumble dried and ironed according to the care instructions.
Notes:

Release Date: 29th July 2017

Label Identification Code: OBS020

Review by All Wrapped Up: Adventures in Babywearing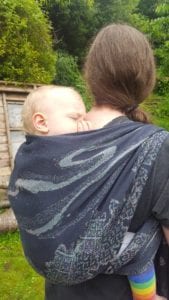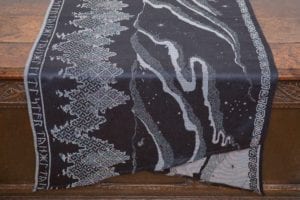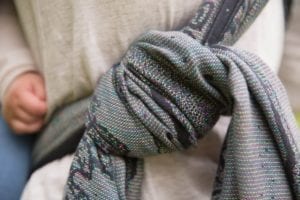 SaveSave