Weft Name: Asphodel
Warp Name: Cirrus
Design Name: Tentacular Spectacular
GSM: 250
Weave Structure: Alchemy
Average Width: 70cm
Blend: 70% cotton, 16% viscose, 14% linen
Related Wraps: Asphodel Cirrus Seafoam
Wrapping Qualities: Soft and mouldable yet airy and cushy, a great all-rounder. Suitable for both newborns and older wrappees, the viscose linen providing an almost magical supportiveness for heavier wrappees.
Care Requirements: No special care requirements, can be machine washed, tumble dried and ironed according to the care instructions.
Notes: Similar to Elysian Cirrus but a slightly heavier weight of wrap. Referred to as a 'natty' (natural) wrap, as it shows the natural, unbleached colour of the yarns. A beautifully delicate colour on its own, or can easily be dyed any colour you like!
Release Date: 31st August 2017
Label Identification Code: CIR020
Buy it Here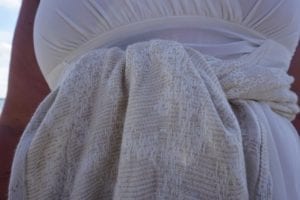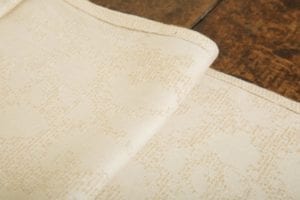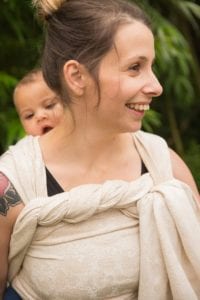 SaveSave
SaveSave
SaveSave