Sister wraps
I came here today to write about our Cloudburst Cascade Seafoam and Winterhill wraps, but before I started I read the review that The Wrapping Years have written about Cloudburst Cascade Seafoam and I really don't think that there is anything that I could add to tell you any more than she has written so beautifully already, so I'll be brief and share lots of lovely photos.
In hand, Cloudburst feels fairly light, and very floppy. When I took it out of the package, Cloudburst virtually flowed out, pooling on the floor in a puddle of delicious fabric. There's a contrast between the silky smooth soft Cascade warp face and the fine, slightly rougher, texture created by the two different threads in the weft. 
What are sister wraps? Firespiral Sister wraps share the same warp and weft, but with different designs. Previous examples are Solstice Obsidian Starmap and Kaleidoscope, CMYK Obsidian Charters Moss and Gossamer, and SETI Cascade Starmap and Harvest (to be released as our Winter Wovenland exclusive).
The Cloudburst wraps are both tri-blends of 59% cotton, 33% linen 8% viscose. They are medium weight wraps at around 250gsm, making them great all-season all-rounders. The multi-tonal turquoise Cascade cotton warp face is velvety soft, the indigo Cloudburst weft face a little rougher, but providing some brilliant grippiness to keep any wrap job solid! They are soft from the first wash but will soften further with use. They are thin enough to be suitable from birth but sturdy (and supportive) enough to use with a heavy preschooler. (that's me in the last photo with my 4-year-old!)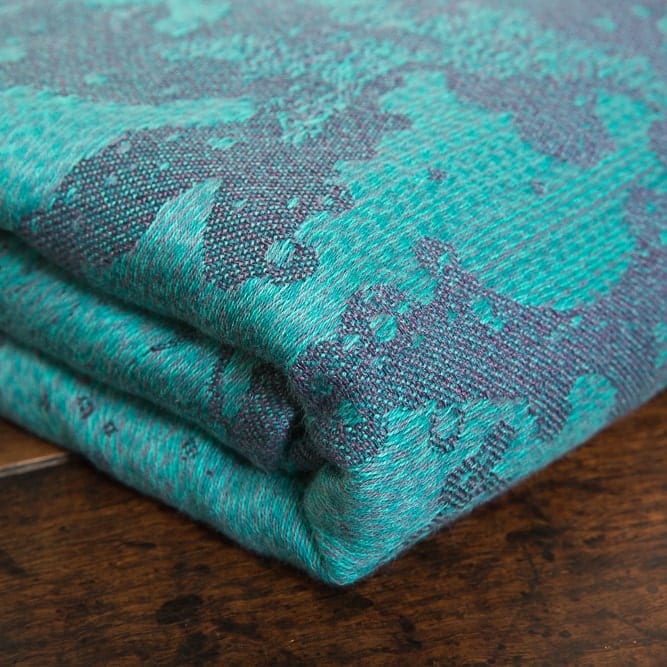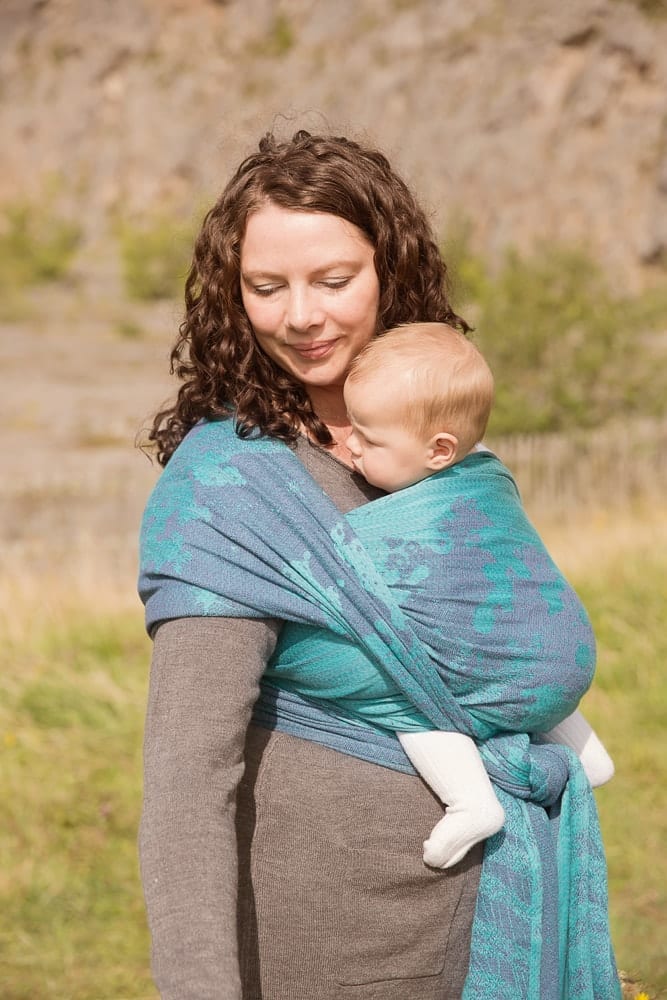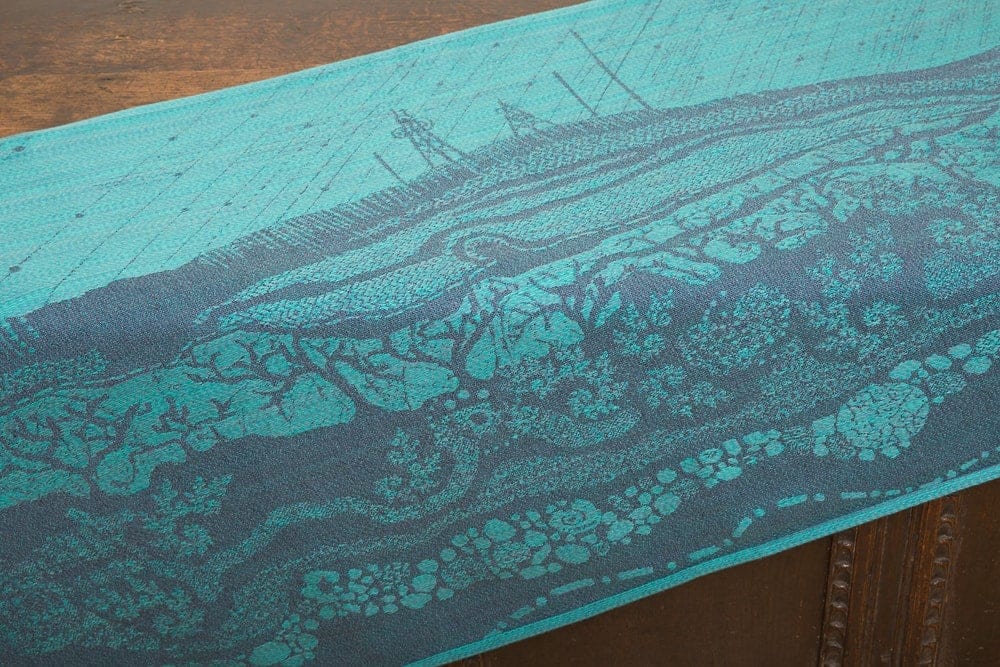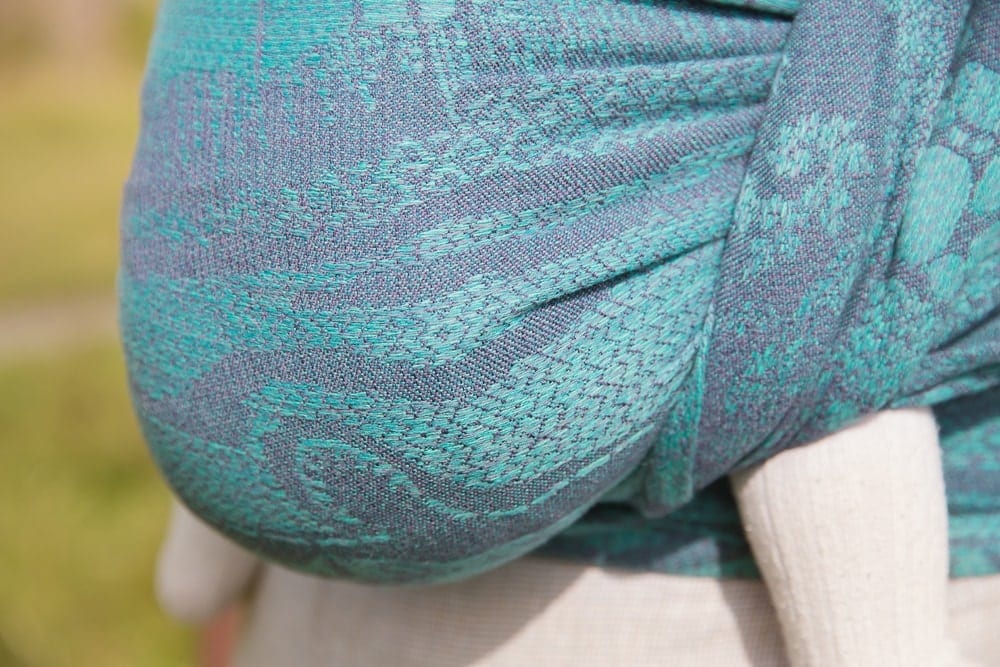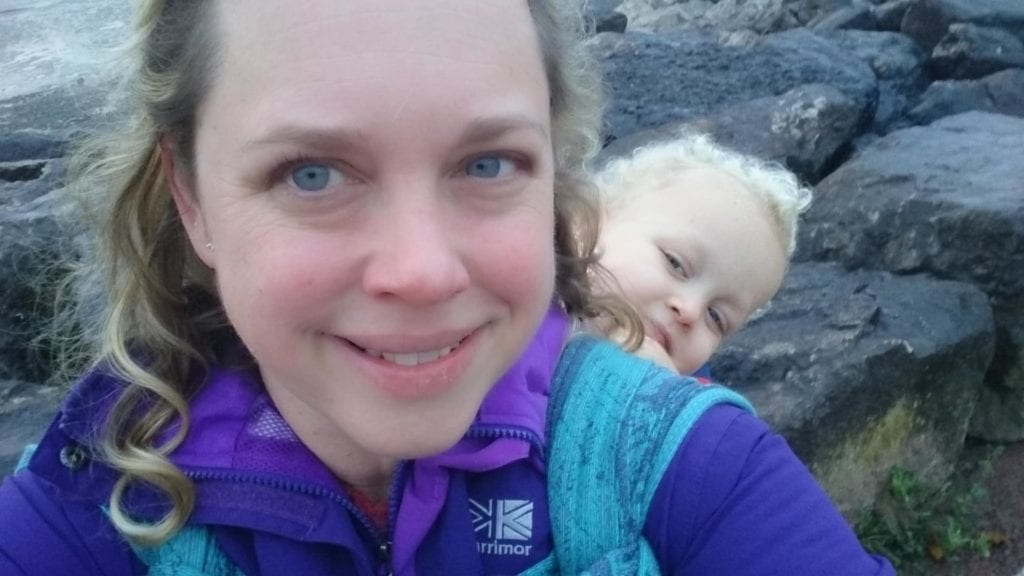 Cloudburst Cascade Seafoam and Winterhill will be available from our online shop from 10am (BST) on Saturday 28th October. There will also be a small number of matching scarves available.