Our Winter Wovenland marketplace is bigger and even more exciting than last year! All the businesses attending are small, independent companies, working to high ethical and ecological standards. We champion a way of working that blends family and work in a balanced way that is inspired by the pre-industrial way of life. This is a modern take on practices that are centuries old.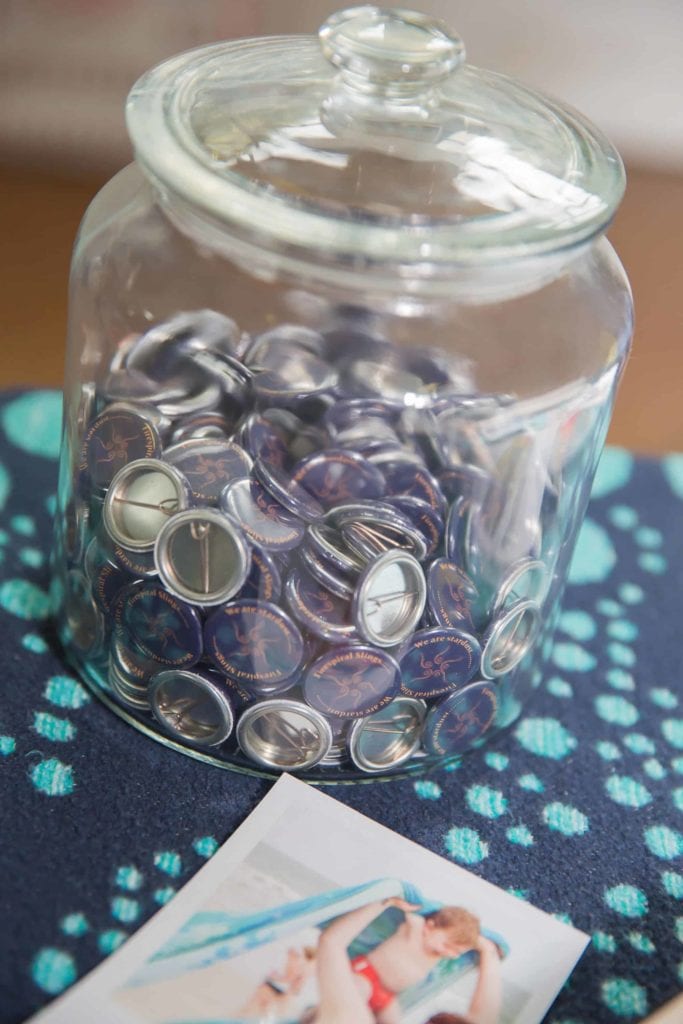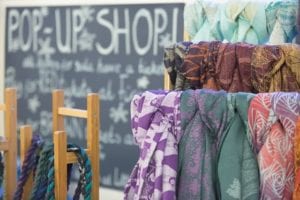 Did you know that Firespiral, Baie and SUPU all weave at the same local mill in the North of England?! Through our collaborative input they have developed to become the most experienced and knowledgeable weavers of babywearing cloth in the UK. At Winter Wovenland you'll be able to try wraps from all 3 of our companies.
As a full ticket holder you'll receive a special enamelled badge and an exclusive event tote bag, plus a wrapped parcel full of wrap cloth scraps which you'll collect from the marketplace upstairs. Here is a taste of what else you'll be able to find on the day.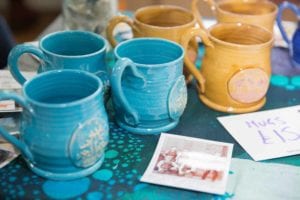 Firespiral is now into its 6th year of existence! We draw our inspiration from science, nature and mythology. We're heavily influenced by the North West of England, where we're situated and where all our production is based. We pride ourselves on developing innovative practices that have set the standard for UK based wrap-cloth weaving.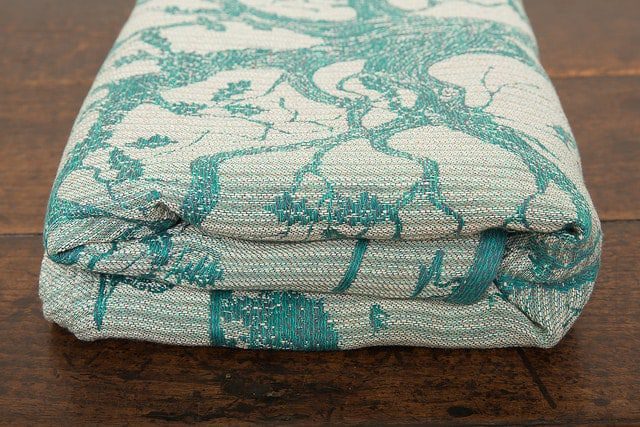 We've woven two limited edition, exclusive wraps for the event which will be available to buy on the day; SETI and Sentinel Cascade Harvest. You can read about them in more detail here.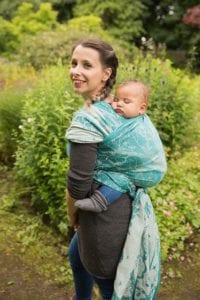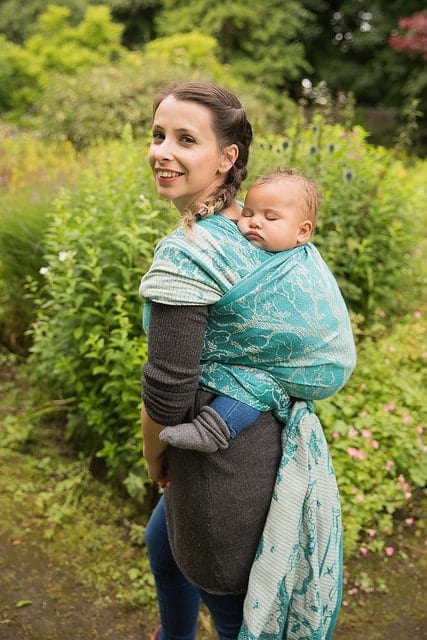 We'll have some fantastic discounts, with up to 50% off wraps, scarves and blankets. We only have a couple left of many of our older designs, so this may be your last opportunity to bag one at a great price!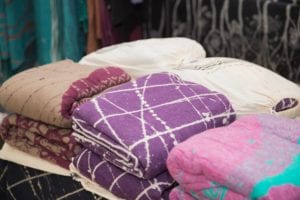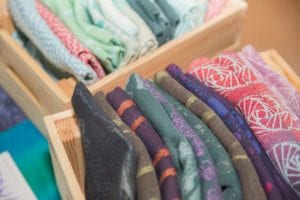 As always we'll have exciting extras on our stall- including mugs and something new and fun that we've created just for this event!
You'll have the opportunity to be the first to see and try all our winter releases, and if you want to try wrapping with one and are happy to have your photo taken, you and your family may get a free mini babywearing photoshoot with our photographer Kat Shepherd, so that you can have a lasting memento of the day…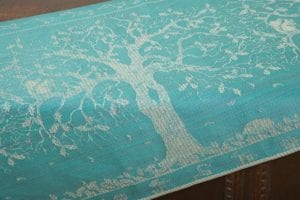 Baie Slings create soft and strong natural fabrics perfect for baby-wearing. They are situated in rural Wales, where all of their wraps are made.
As a family of artists it is their vision to create beautiful artworks and stylish patterns on our wraps. They design each fabric so the images, flow and space in each pattern take on a completed form when wrapped around you and your baby.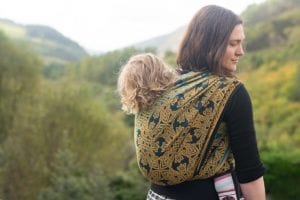 Each wrap is carefully sewn by Juliette who is a very experienced seamstress and babywearer. They also design and sell accessories, such as hats and cowls in the same material to match your slings to wear whilst you're out showing your baby the world.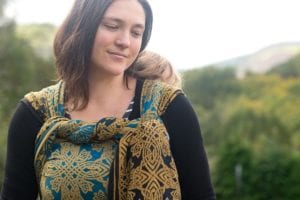 Their exclusive fabric for the event is Trowen Rumpelstiltskin, a merino blend of a gold/yellow weft on a blue to black striped warp. It is 80% combed cotton, 20% ethically sourced merino wool, 267gsm, in their super soft Plush weave.

They'll be offering some great event discounts and a wide variety of beautiful stock to choose from.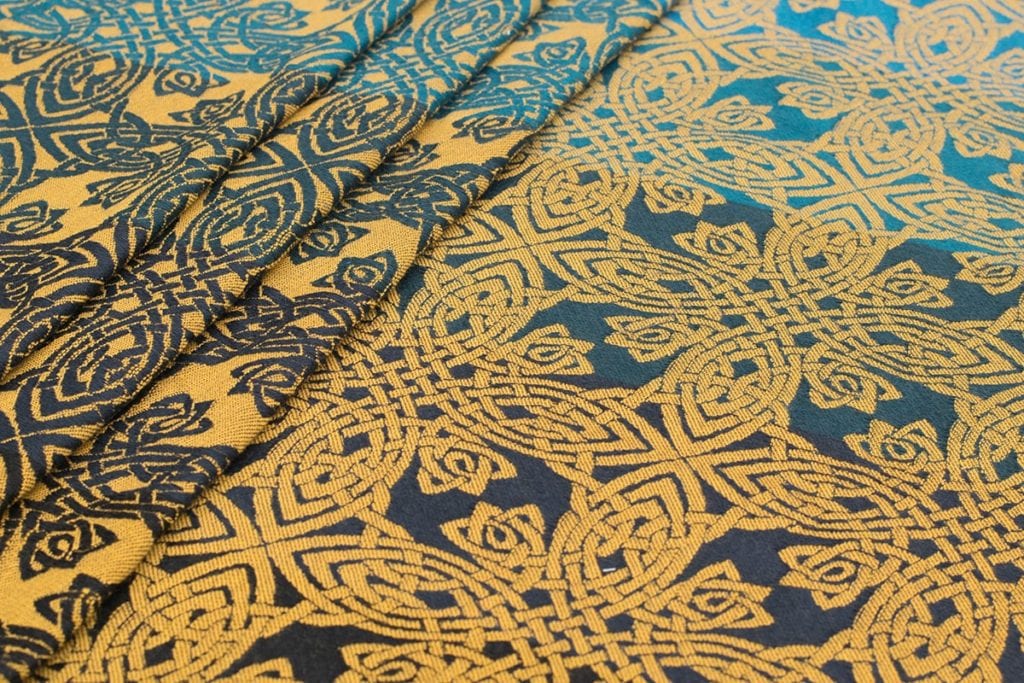 SUPU is a new woven baby wrap company with an emphasis on being bold and a willingness to test the boundaries of woven design. They seek to create fun, fresh, and unique textiles.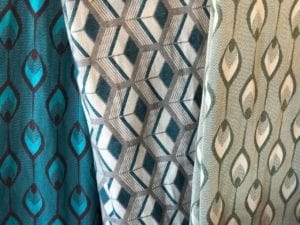 They are a team run enterprise consisting of Jess, a New Zealander, her ridiculously supportive partner, and their young daughter who is fast becoming SUPU's next top model!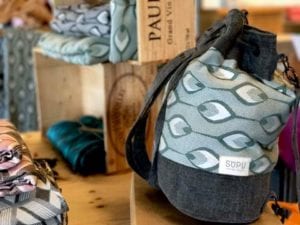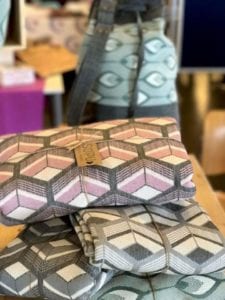 They'll be offering some wonderful discounts on wraps and also have a selection of bags being produced which will be ready for purchase at Winter Wovenland. We are very excited to have them joining us this year!



Integra create beautifully designed and well functioning baby carriers. For over a decade Sarah at Integra has worked alongside her family and team to bring you baby, toddler and preschool carriers of the highest quality.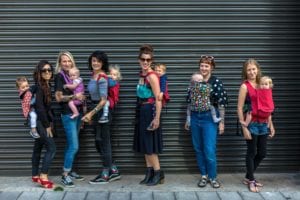 Having carried all three of their children, they absolutely understand the benefits that carrying your child bring to the whole family unit.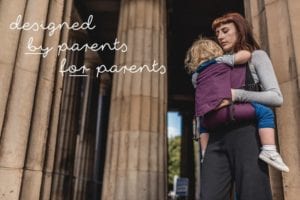 Integra ethics are fundamental. They ensure the exceptionally high standards of their products and carefully source all elements. Integra offers fair working conditions, proudly supporting our staff through parenthood and family life. They source their production and resources very carefully. They take their responsibilities to the environment, and each other, consciously.

The Honeycomb Loom is a project set up be Baie and Firespiral Slings. We have created purpose woven wrap cloth, available by the metre for you to use however you wish! We've combined our expertise to create cloth that wraps wonderfully and is a joy to sew with.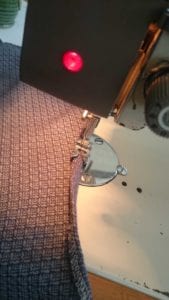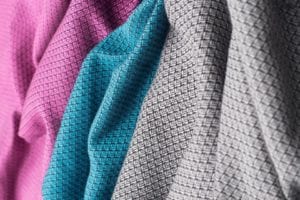 Oak Wren Studio is a new business branch by Juliette, the owner of Baie Slings. She offers pre-made, custom-made and wrap conversion cloaks, capes and ponchos. Simple, practical and stylish- they are an excellent way of re-purposing your favourite wrap, or wearing a design that is close to your heart, even after your babywearing days have drawn to a close.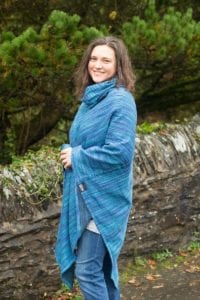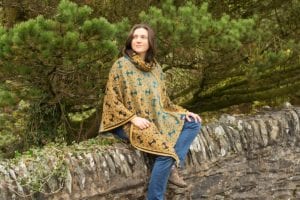 At Winter Wovenland she will have a range of in-stock products for you to try, and to buy, as well as taking custom orders and will be happy to talk to you about any custom ideas you have.

Nahla is all about producing bags that are just as versatile as a woven wrap. Owner Bethany has succeeded in creating products that are practical, easy-to-use and good looking. Each bag is made to your specification and is unique to you.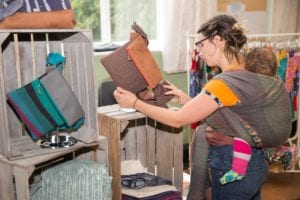 They will be bringing a range of bags with us so you can see a variety of options first hand and have a play with them, to help you create your ideal bag. They will also be offering a 15% event discount, and those who are there in person at Ziferblat will also benefit from free shipping of their bespoke bag!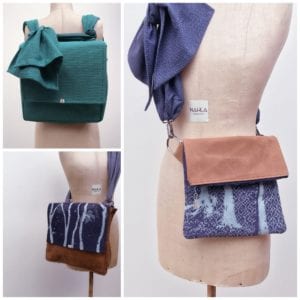 Swing & Rock are a small family business who lovingly hand make comfy, bright and unique clothes for babies, kids and also some bits for mums!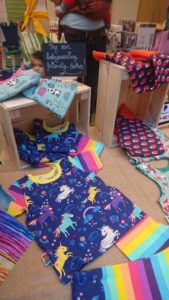 They have cleverly designed their own range of unisex babywearing clothes, to make your babywearing journey easier. As an added bonus, their baby clothes are also cloth bum friendly!
They will have a full range of dun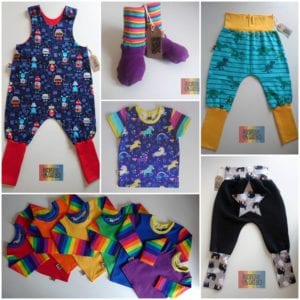 garees, harem pants and booties alongside matching t-shirts and reversible dresses. Known for her inventive use of vibrant colours, Claudia has also used some festive fabrics, perfect for Christmas!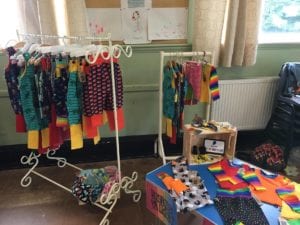 Fiddle beads create stunning, handmade fiddle, teething and sensory necklaces and bracelets, that are not just for babies!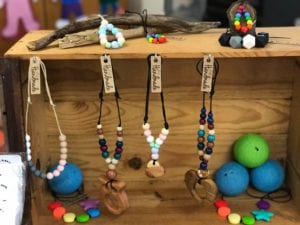 Fiddle beads are the perfect answer to keep your baby's attention at the breast whilst nursing and also keep her hands and fingers occupied to save you from the pinching and pulling that they so often like to engage in during a feed!
Fiddle beads are also an excellent visual and sensory distraction for babies, children and indeed adults with additional sensory needs, they can be totally customised to look like fun baby safe jewellery to stylish adult statement pieces.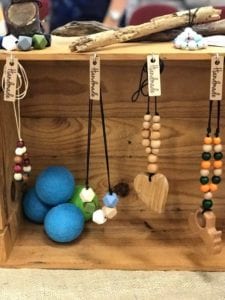 Fiddle beads fiddle necklaces are fully safety tested to BSEN71-1-3 and conform to all EU safety requirements, for your complete peace of mind.
Hayley will have lots of beautiful things available on the day, including some special prices and some exclusive colour ways.
Cocoband is a small hair accessories business located just outside of Manchester. A boutique with a large selection of luxurious headbands.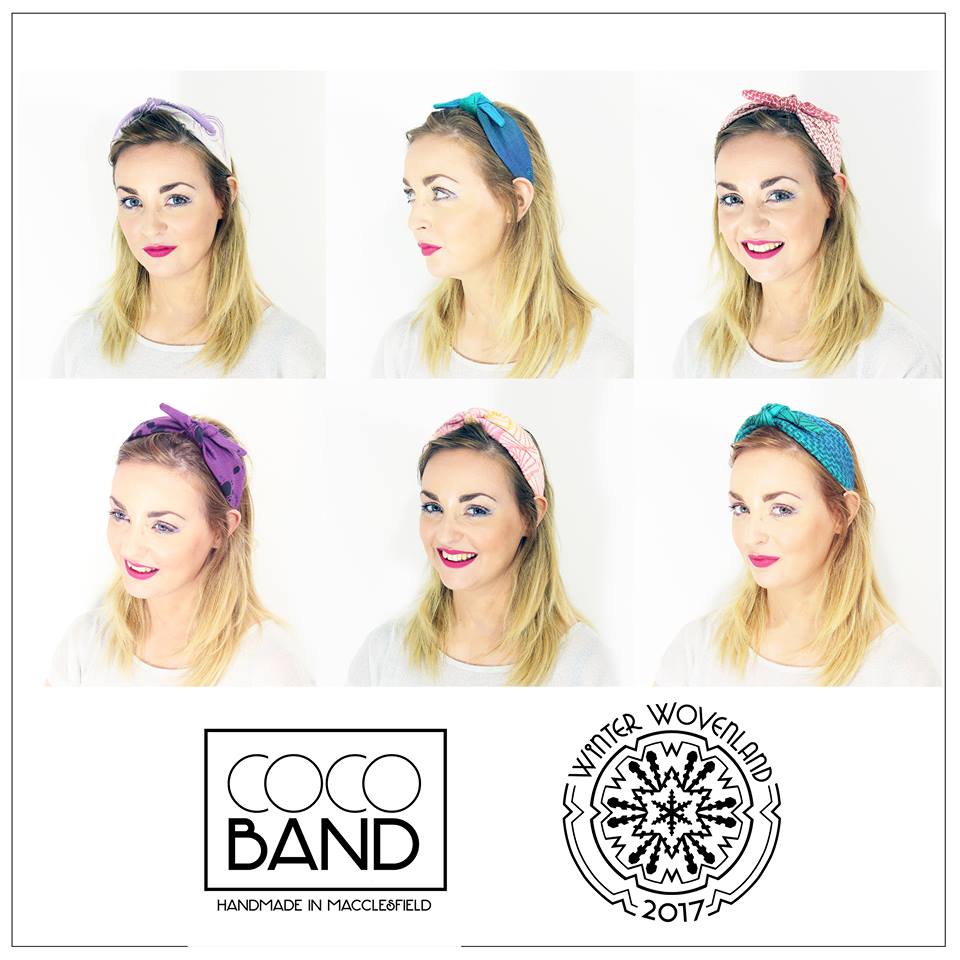 The idea for the turban style was developed when designer Sarah became frustrated that the silk headscarf headbands never stayed put.
Cocoband was developed to be a stable headband/turban that could be worn all day. As statement of feminine flamboyance, Cocobands are a fabulously elegant and stylish go-to accessory.
Sarah is always developing new collections with classic and current aesthetics. All hair accessories are made entirely by hand ensuring that each piece is made to an impeccable standard. She has worked her magic on some Firespiral wrap cloth and these will be available alongside her wider range of accessories


Bebe Sachi is an international FairTrade, social enterprise that invests in artisan hand weavers from impoverished villages in Bangladesh. Their fabrics are made using traditional weaving methods – hand twisting, hand dyeing, hand spinning, ikkat and hand weaving to produce exquisite baby wraps.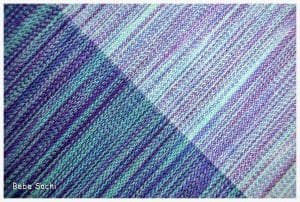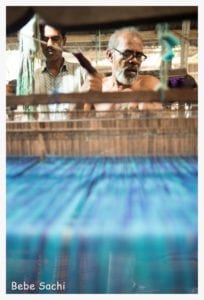 Every wrap is designed and produced by the Bébé Sachi team and embodies their diverse heritage and love for the tradition of hand weaving.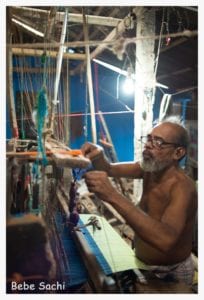 Their designs are inspired by the past to hold our future close.


If you haven't bought your ticket yet, you still have time to do so! Tickets are on sale from The Honeycomb Loom website until the 2nd November. You can pay on the door subject to ticket availability, however the prices are higher for purchase on the day.