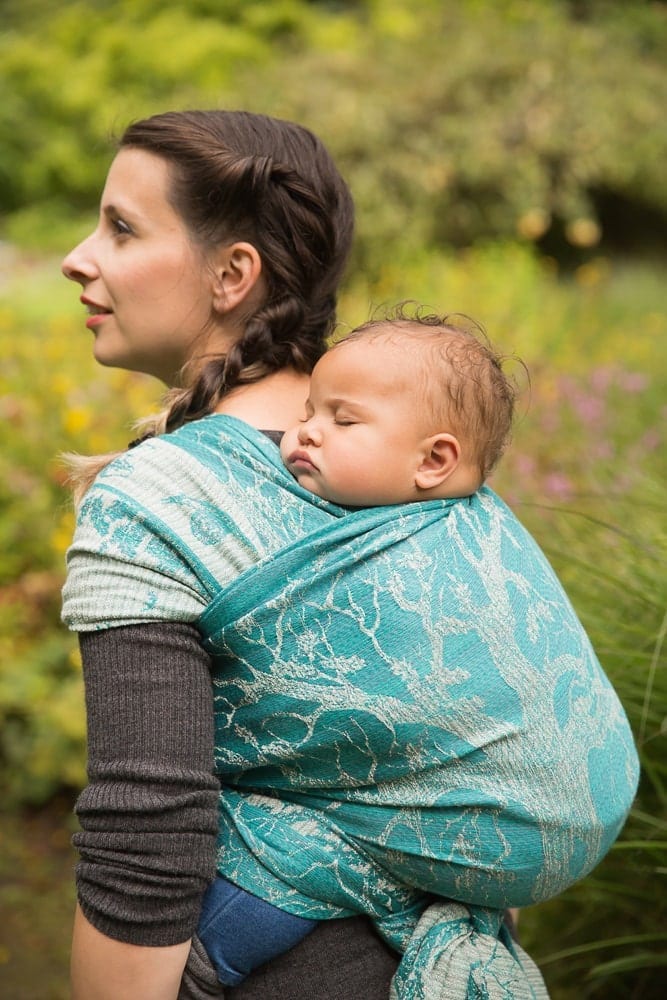 For this Winter Wovenland, we have two exclusive wraps – SETI and Sentinal Cascade Harvest.
I bet you're wondering why we have chosen to weave two very similar wraps – well, the answer is, we didn't!
There was only supposed to be SETI Cascade Harvest – it was to be the 'sister wrap' of SETI Cascade Starmap, and was to be released at the same time.
Except halfway through the weaving of SETI Harvest we received a call from the weavers to tell us that we had run out of one of the weft yarns – a gorgeous thick, creamy white cotlin (cotton linen blend). This was not a standard yarn, it had been bought as a one-off package and used previously in Pyrula Aqua Vortex, so we couldn't just go and buy some more. We made the decision at this point to weave-on without the
We made the decision at this point to weave-on without the cotlin, using just the remaining natural linen and viscose linen blend, until the end of the warp.
This leaves us with two very similar, very small packages of wraps, perfect to be used as our event exclusive(s) for Winter Wovenland 2017!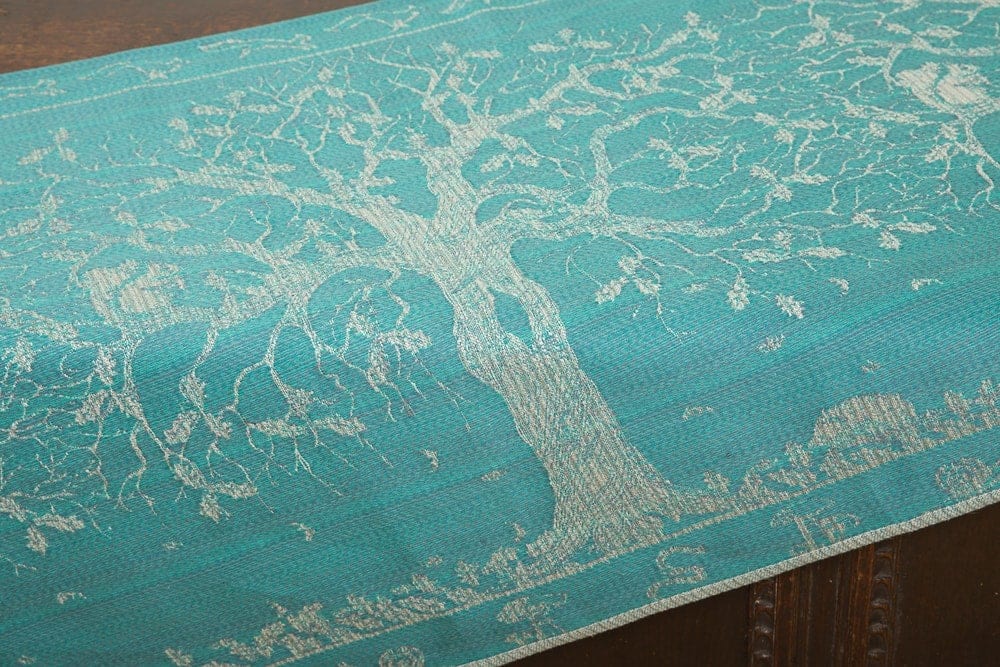 Until you look closely, these two wraps look very much the same, although SETI is thicker, heavier and more dense in hand. Sentinel weighing 255 gsm and SETI coming in at 305 gsm (putting it into our heavy wrap price bracket). Both wraps feature our autumnal oak tree, leaves falling from the branches, but in a change to last year's release of Harvest in that there is a menagerie of critters inhabiting this autumn landscape.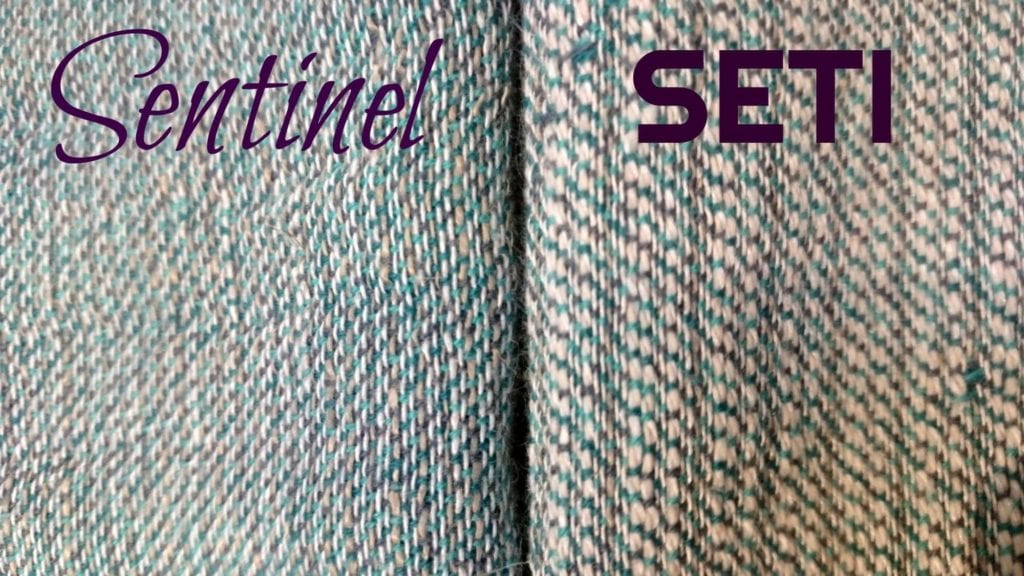 Sentinel is the thinner of the two wraps and is a great all-rounder, thin and soft enough to be used with a newborn, yet sturdy enough to support an older child. SETI is thicker and more grippy due to the striations created by the pattern formed by the weft yarn, this makes it a rock-solid toddler wrap. Both of these wraps will be available to try on in our trying on area at Winter Wovenland alongside other in-stock wraps and exciting future releases!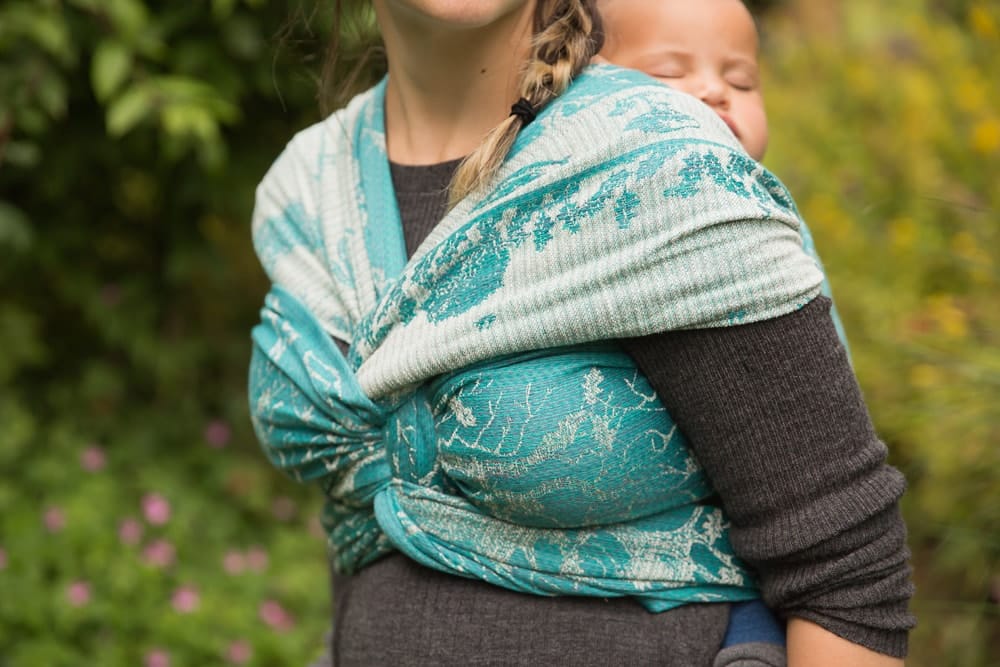 If there are any of these wraps left over after out Winter Wovenland event we will list them for sale on our website once we are back and unpacked!