What is Winter Wovenland?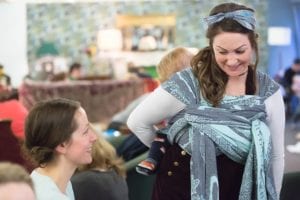 Winter Wovenland is a pop-up marketplace, and our big, end of year party! It is a chance to meet up and socialise, browse the stalls, find some amazing discounts and get the first look at some new releases. Last year's Winter Wovenland was a great event, but we've made some improvements this year based on your suggestions, to make it even more special!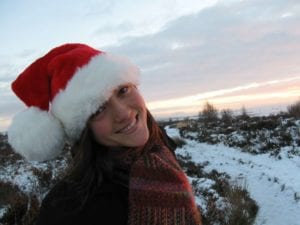 It will be held on Saturday 4th November 2017, from 12pm-4pm
Ziferblat Media City (in Salford Quays) will be our host for this year's event. We love the atmosphere and ethos of Ziferblat; they have the novel concept of charging for the time you spend in the building, not what you eat or do whilst you're there!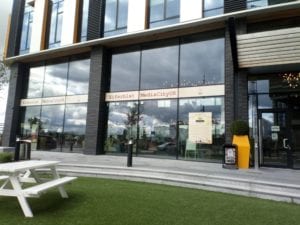 This newly opened Ziferblat is spacious and airy – larger than last year's venue. It is incredibly easy to get to by car or public transport, and there are budget hotels within ambling distance of the venue. We've hired the entire venue out, so we'll have it to ourselves all day. Downstairs will be the child-friendly cafe area, with a coat/bag store, room for baby change and an extended range of refreshments that you have unlimited access to for the full 4 hours. If you are anything like us, family cafe trips can soon become expensive, so you can relax knowing that all food and drink for the day is included!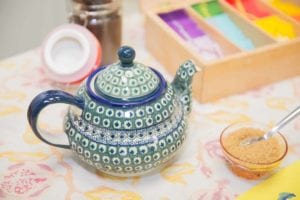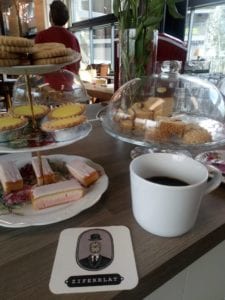 Upstairs will house the marketplace and workshops. The upstairs floor is a mezzanine meaning that it feels bright and open, with plenty of room to wander round, try wraps on and chat to us.

Most stalls will accept cash, paypal and/or debit cards, There will be exclusive items for sale and fantastic discounts, plus the chance to come and chat with us all! The marketplace will be open from 12pm-4pm. Only full ticket holders will be allowed upstairs to the market place and workshops, but children are welcome to accompany you upstairs with just their 'cafe only' ticket if you don't have anyone to look after them.
We'll give you more details about the marketplace and the stalls very soon!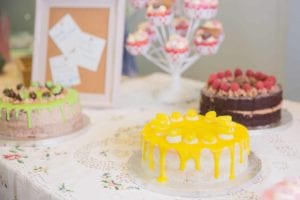 In the marketplace you'll be able to shop at a variety of stalls including:
Firespiral Slings

Baie Slings
Bebe Sachi

Honeycomb Loom

Nahla Babywearing Bags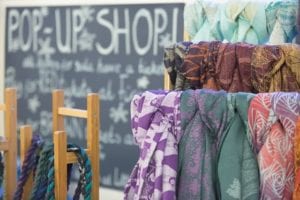 We are hoping to put on some fun activities in the cafe, to keep both children and adults entertained! We're planning to run a very useful wrap-mending workshop and will publish details of these (plus any other workshops) before the event.


How do I attend?
You need to buy a ticket to come along. Tickets can be purchased here. If there are tickets still available on the day of the event then these will be for sale at the venue, but will be more £2 more expensive than if you pre-book. Tickets will be available online until the 2nd November 2017, subject to availability.

Babies aged 2 and under are completely free, but everyone else aged 3 and over will need a ticket in order to attend.
The main ticket provides access to the marketplace, workshops and cafe from 12pm-4pm.
We also have 'cafe only' tickets which are basically for any family members or friends who want to join you on the day, but aren't that fussed about looking round the marketplace and would be happy just sat eating, drinking and playing downstairs. All ticket holders will be given a badge on arrival so that they can come and go from the venue as they please throughout the 4 hrs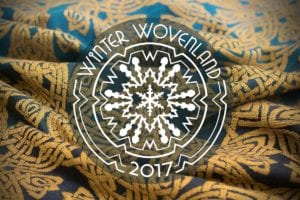 What ticket should I buy?
Full Access Tickets- £12
Full access to the marketplace and the cafe from 12pm-4pm, with access to exclusive products and exciting discounts that won't be available elsewhere.

Unlimited refreshments for the full 4 hours

An exclusive enamel pin badge

An exclusive printed tote bag

Free entry into the prize draw (with some amazing money-can't-buy prizes

A parcel of wrap scraps.
Cafe Only Tickets- £6
An exclusively designed button badge

Access to the cafe area with unlimited food and drink for the full 4 hrs of the event (12pm-4pm).

Ticket holders can leave and enter the building as often as they like throughout the day.
How do I get there?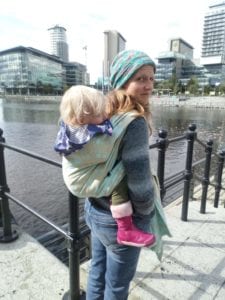 Salford Quays and Media City border either side of the Manchester Ship Canal, linked by footbridges to create a large, traffic free, multi-use destination. The whole waterfront area is very child friendly, with wide open plazas to run round, sculptures to explore, and the blue peter garden to play in! Both sides are easily reached by car with multi-storey car-parking facilities; priced at around £6 for the duration of the event.
The tram stop is only 50 metres from Ziferblat, with trams linking directly to the main train stations in Manchester, making it very easy to access via public transport.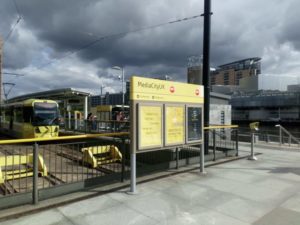 There are several budget hotels on the site, including a Premier Inn situated in the same building as Ziferblat, and another on the other side of the canal! It takes only minutes to walk from one side of the quays to the other.
Manchester and Salford make a great weekend trip, with plenty of free, child-friendly activities including the magnificent Museum of Science and Industry

What do I do on the day?
The doors will open at 12pm. All you'll need to bring is your booking reference number and the name that you booked them under. We'll cross you off our list and hand over your badges. Please pin them to you somewhere visible as you'll need to show them to gain access to the marketplace or leave and re-enter the building.

Ziferblat has an open kitchen, fully stocked with all sorts of sweet and savoury delights. We'll be putting on a bigger spread of lunchtime treats this year, as well as unlimited cake! You can help yourself to anything that you fancy, all that we ask is that you wash your own cups and plates up as you go. There'll always be someone available in the kitchen to help you work the coffee machine or find the jam. There is a dishwasher, or you can make a friend over the washing up!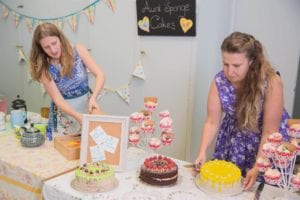 On top of all the free goodies, We'll have the famous Aunt Sponge in attendance, serving her famous cakes, many of which are gluten free (not that you could tell by how delicious they taste). These will be served at a suggested donation of £1 a slice with all the proceeds going to The Flying Seagull Project, so you don't need to feel guilty for going back for second helpings!