The time has come to write a post about our main September release – SETI Cascade Starmap, but so much has already been said about it by some lovely reviewers, that I'll stick to the main points and then link you in their direction!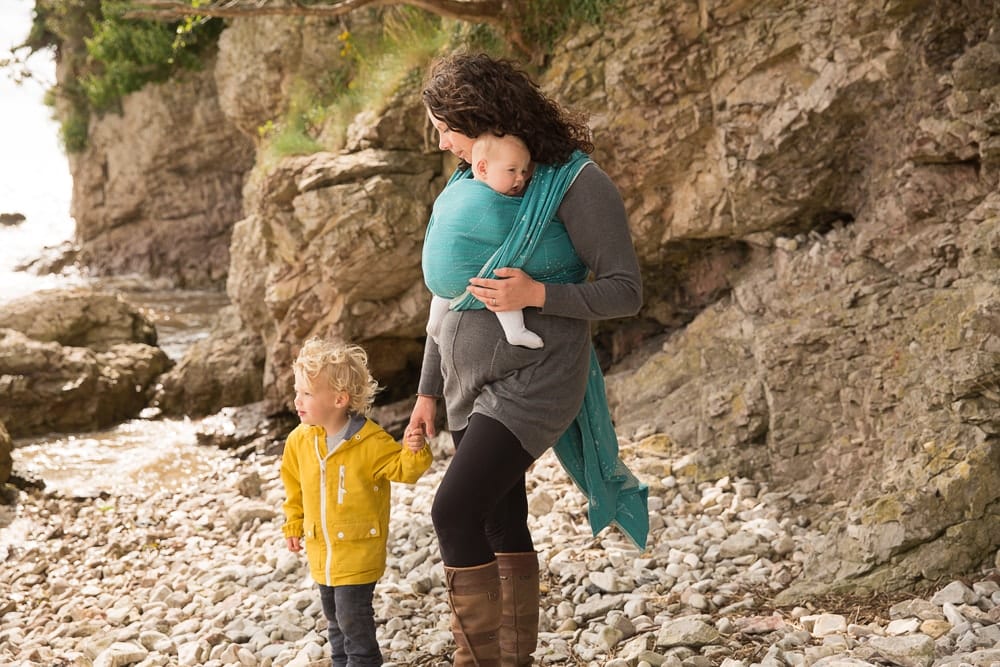 SETI Cascade Starmap features a weft of alternating sets of natural viscose linen, cream cotlin and a fine beige linen. The varying thickness of these wefts give this wrap an amazing texture and provide a wonderfully grippy counterpoint to the smooth, silky feeling Cascade warp. The appearance of this weft combination gave this wrap its name – the lines reminiscent of the lines produced by a scanner that is scanning the universe for extraterrestrial life (The 1997 movie Contact sparked my interest in The SETI Institute and the real-life search for intelligent species elsewhere in the universe!).
This combination of weft fibres also gives SETI its above average weight – it weighs in at around 305 gsm. You may think that this wrap will need a lot of breaking in because of its linen content (57% cotton, 16% viscose, 27% linen) but it doesn't, because in one weft fibre it is spun with super soft viscose, and in another with cotton, so much of the breaking in has been done during the spinning process.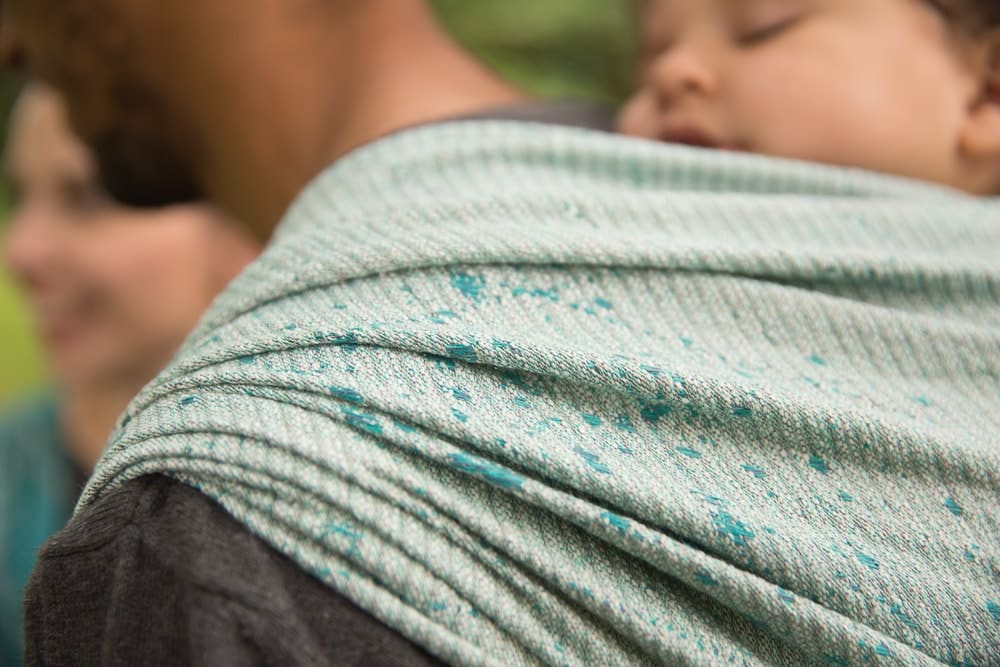 The Cascade warp is a stunning combination of fine stripes of turquoise, teal and thundercloud grey, the random nature of the warping gives the warp a visual texture and movement. It is also so much more beautiful in real life than in the photographs we take of it (as verified by the visitors to our stand at Sling Show Scotland last weekend!).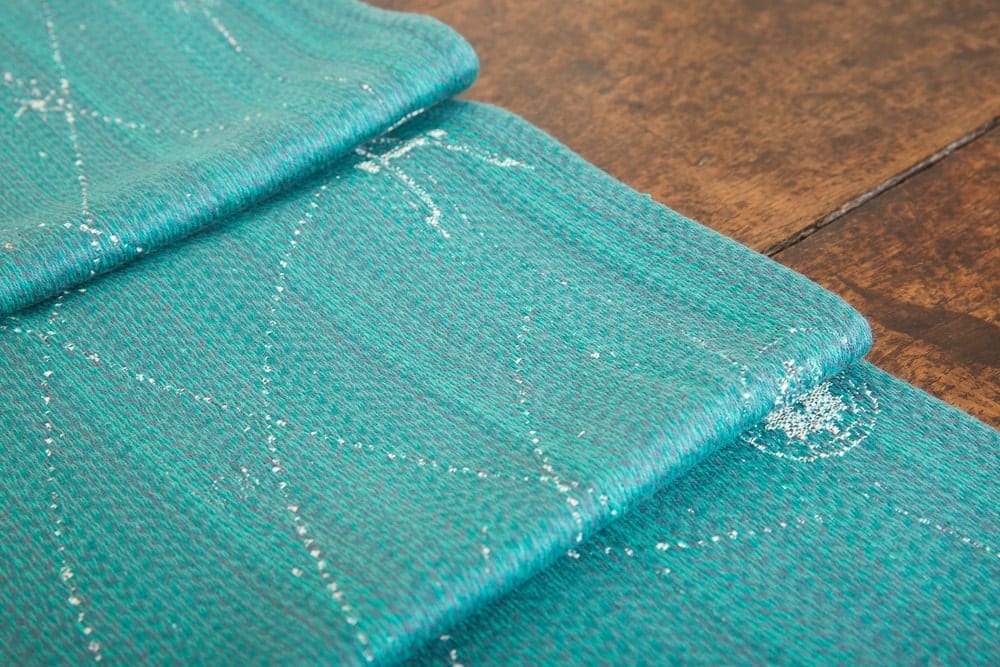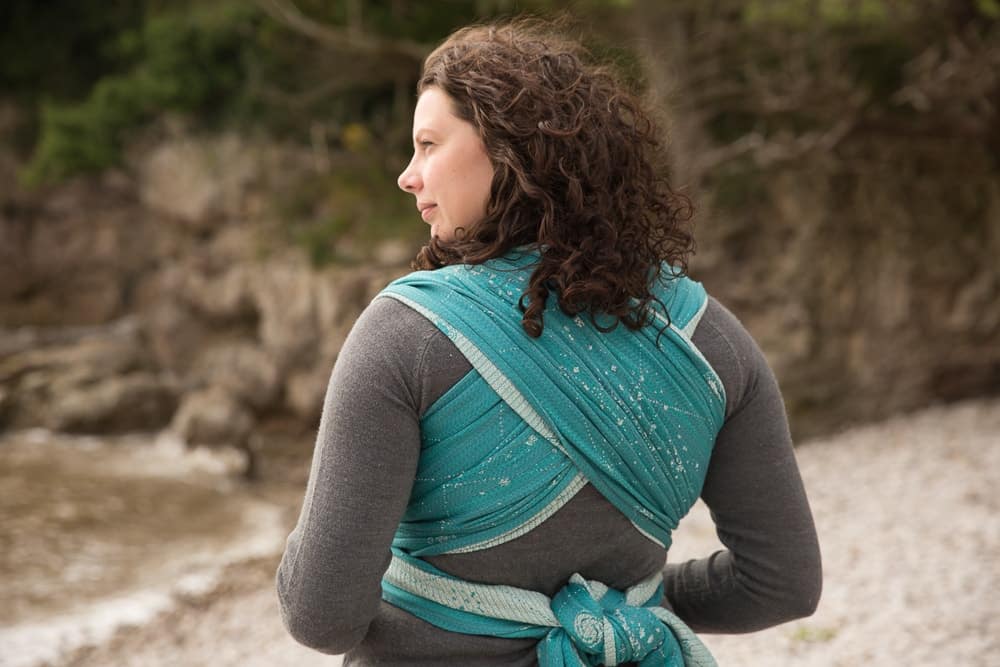 I'm not going to tell you about its wrapping qualities, I'll leave that to our three reviewers, as they have already said it so very eloquently!
First up is a review from my preschooler Arthur – he describes it as bumpy-soft and comfy.
[kad_youtube url="https://www.youtube.com/watch?v=lyEzff4fjt0″]
Secondly a very thorough (and very funny) review by The Wrapping Years
And thirdly another review (and some gorgeous photos) from Up Mommy
Lastly, a great video where Jen shows SETI before and after its first wash:
[kad_youtube url="https://www.youtube.com/watch?v=CFHPyVaPKuQ" ]
SETI Cascade Starmap wraps and scarves will be available from our online shop on Saturday 30th September (we'll announce the time on our Facebook page soon).