Working from home is nice, but the majority of my communication with humans outside of my family happens via my computer keyboard. So when the chance comes to actually interact with other lovely sling loving humans on the plane of reality I grab it in both hands!
It goes without saying that Kate and I are really excited to be manning (womanning?) the stall at Sling Show Scotland this year. It is taking place on Saturday 23rd September at the Queen Margaret University Campus – a modern and vibrant academic village, on the outskirts of Edinburgh. It boasts good bus links, plenty of parking and even a train station on its doorstep.
We're going to be bringing our simplified set-up that worked so well for us at the Northern Sling Exhibition and at the Midlands Baby Carrying Conference from earlier this year. Doing it this way means that we don't spend all of our time processing sales and that we get a chance to chat to all you lovely people (keep reading to find out how you can still benefit from our event discount)! I really love helping people try wraps on and answering questions about all things Firespiral! Both Kate and I are Slingababy and Trageschule trained consultants, so we may even be able to offer advice and troubleshooting around your wrapping too!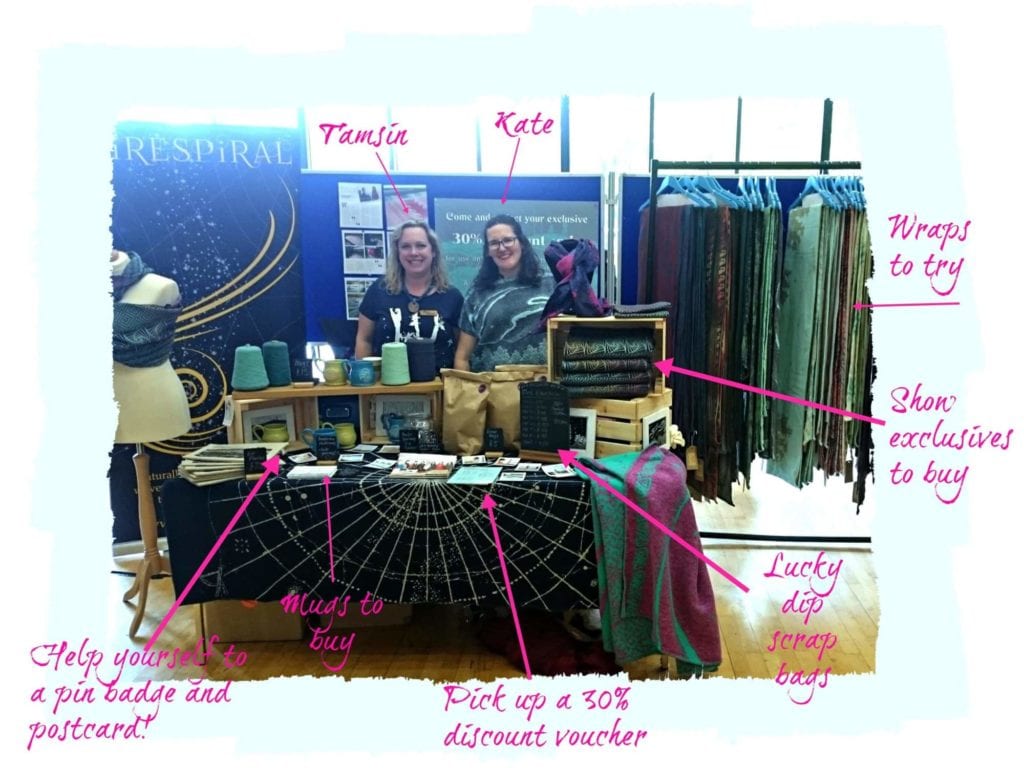 There will be lots of wraps to play with – both up and coming releases (from our beautiful Cascade warp) and in-stock wraps. We will have a few weighted dolls with us for you to use if you have come without your wrappee. We may ask you if we can take your photo when you are wrapping/wrapped!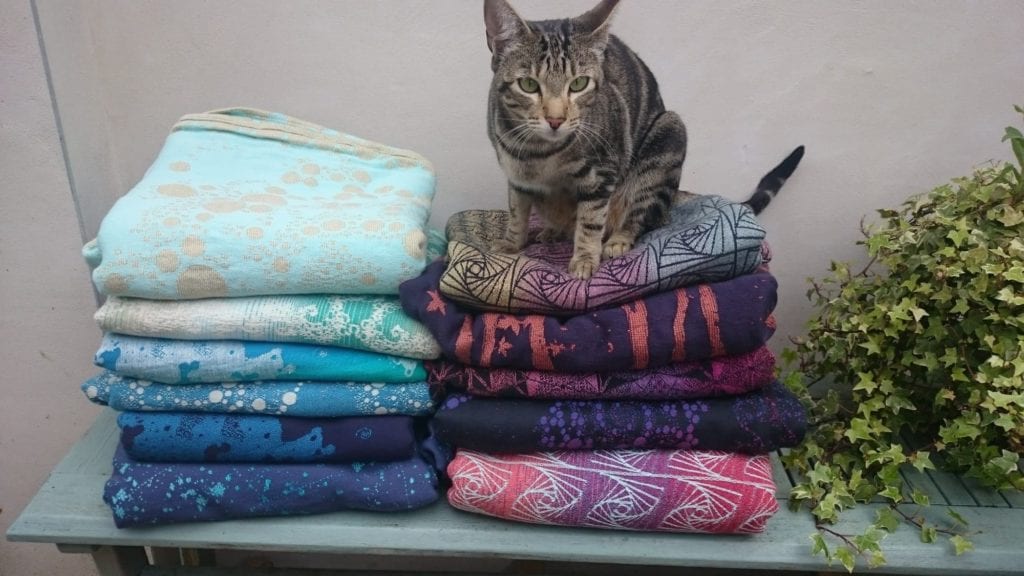 We will have these three beautiful mug designs available to buy on the day for £15 each. Our mugs are all handcrafted individually so each one is unique!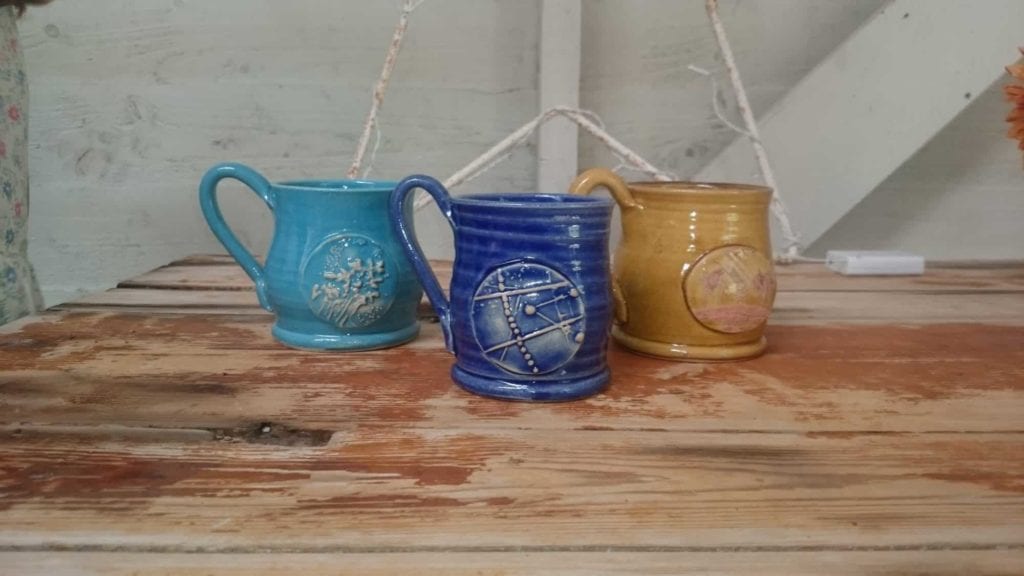 We will also be bringing our Sling Show Scotland exclusive wrap Haeddre Obsidian Tourbillon. Haeddre is a small run of 100% cotton wraps, they are a medium weight at around 240 gsm and are woven using our amazingly soft Alchemy weave. These wraps will fall into our standard cotton price band.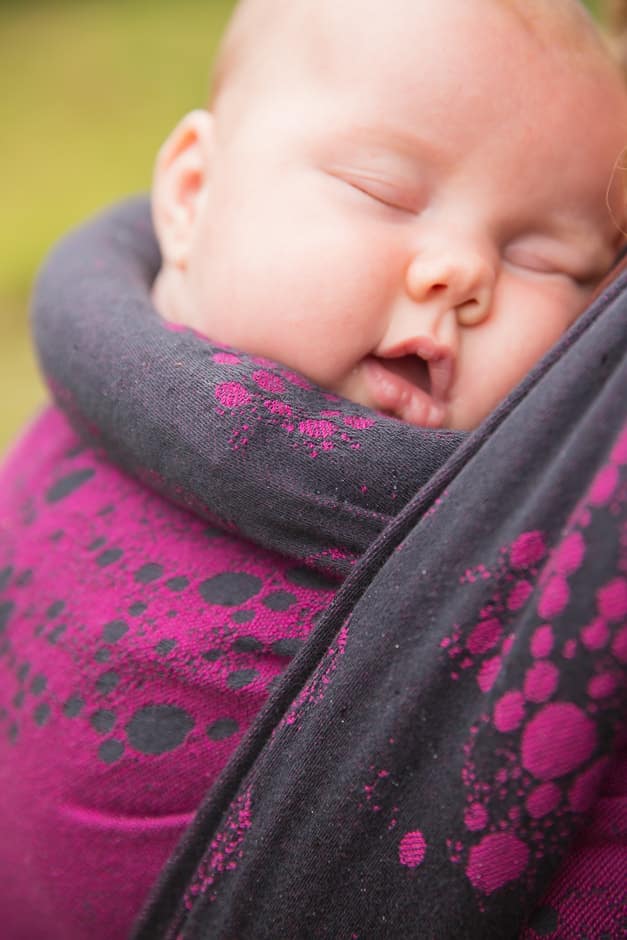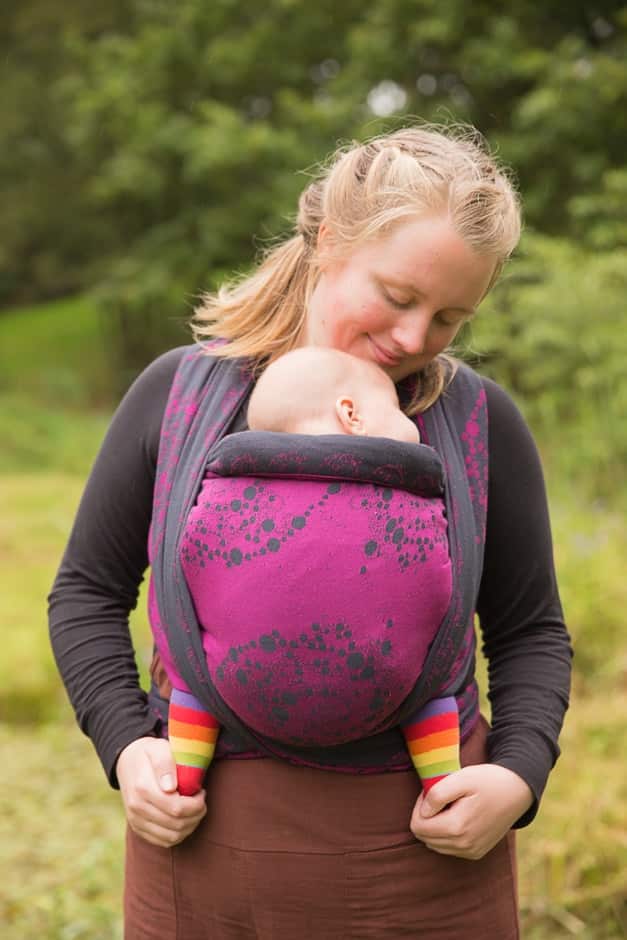 Because we aren't bringing many wraps to buy on the day, we will be offering all attendees an individual 30% discount code, which will work on all wraps, blankets, and scarves in our online shop, and will be valid for a few days following the show. They will be on our table at the event, so come and help yourself!
If you want to buy something from us on the day we will take cards, cash and PayPal.
If you want to join us, or just find out a bit more about it all, tickets and more information about the show are available on the Sling Show Scotland website.