Our CMYK wefts are named for the four inks used in colour printing: cyan, magenta, yellow, and key (black). Although some may say that it should probably be called CMY due to the 'K' being represented by the already named Obsidian warp, we felt that CMYK sounded better!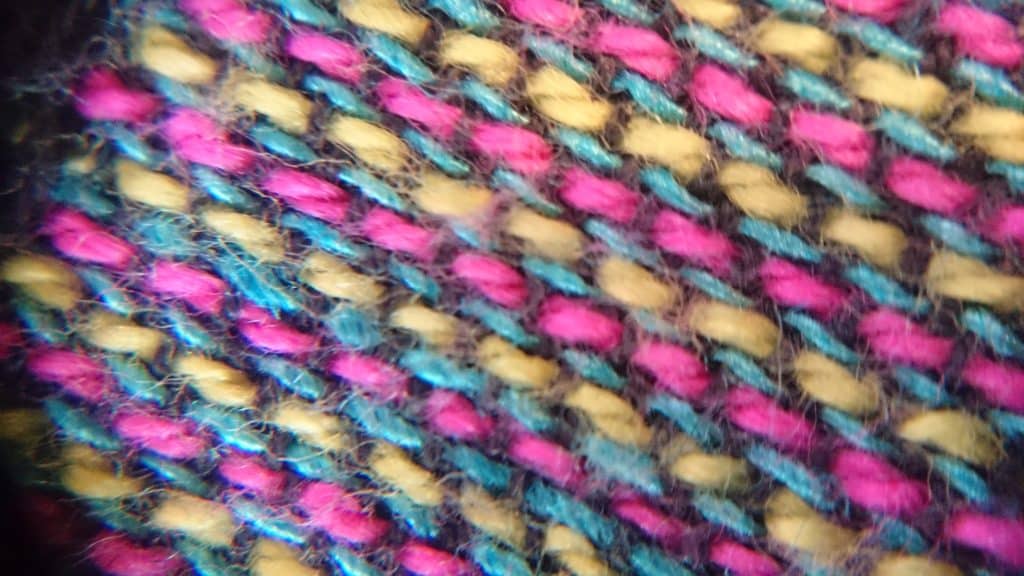 Here you can see a close-up of the CMYK weft, with the shiny Cyan viscose linen blend, and the thicker, fluffier Magenta and Yellow combed cotton.
This wrap has a really interesting feature – you can see how very colourful it is close-up, and you would assume that it would look the same from a distance…..but because of the balance of colours the eye combines them and perceives them as a pale grey / off white. You can get the same effect if you draw a circle on a piece card and divide it like a pizza, colouring in the slices in the same colours as the CMYK weft. Cut out the circle and poke a sharp pencil through the middle. If you spin the disc like a spinning top, on the point of the pencil, your eye will perceive the disc to be a pale grey! Magic (or science 😉 )!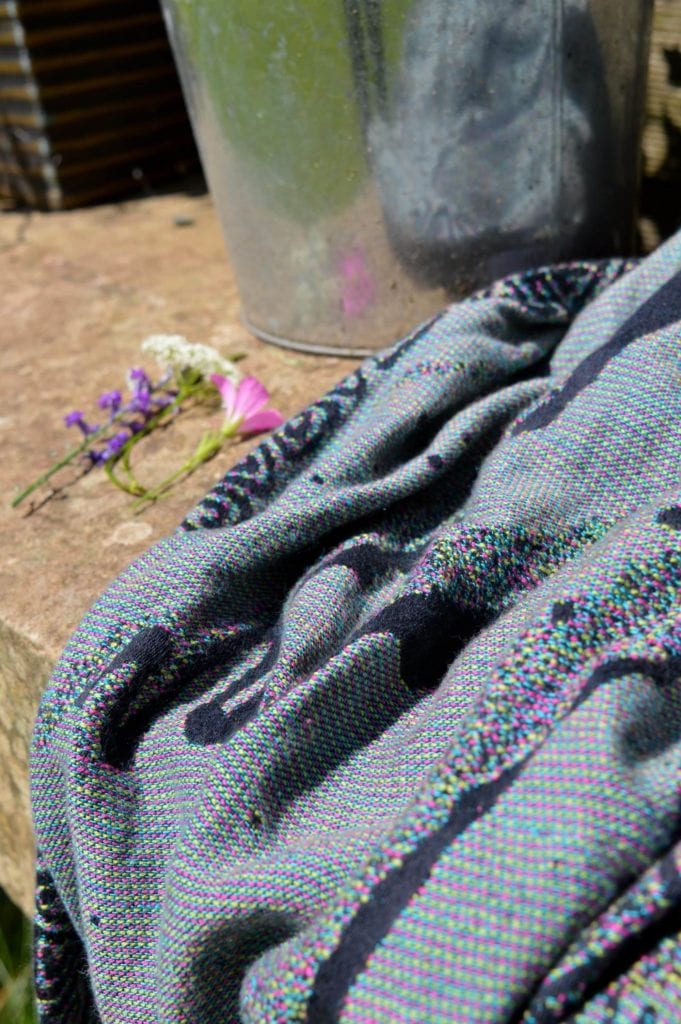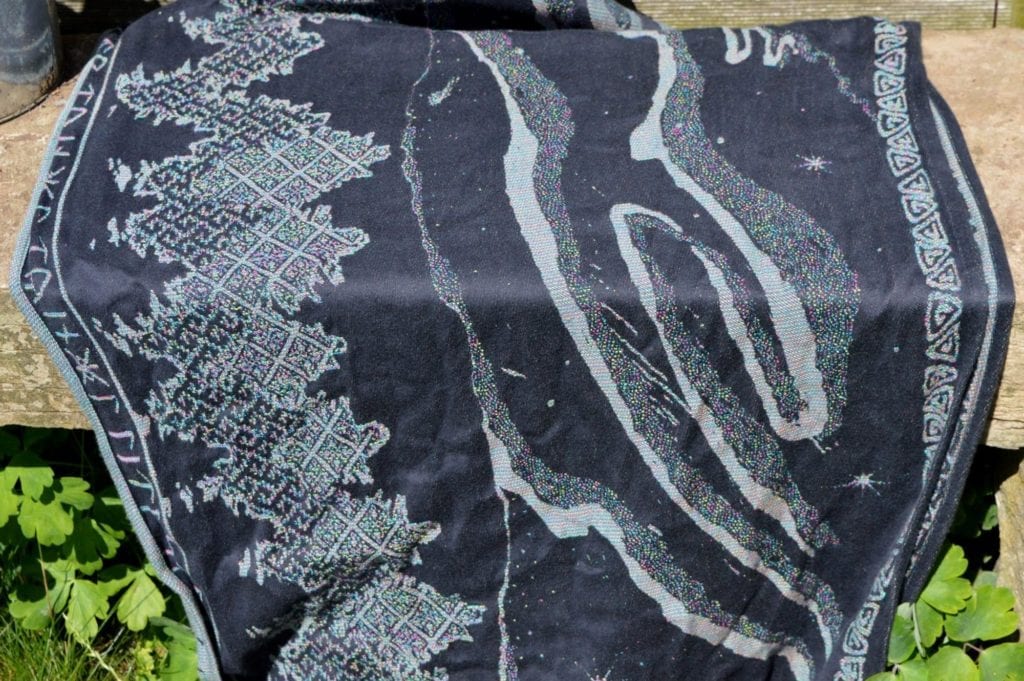 CMYK Obsidian Charters Moss, and its sister wrap CMYK Obsidian Gossamer are both 87% cotton, 10% viscose, 3% linen and make a medium weight wrap at approximately 240gsm. The combed cotton and alchemy weave produce a buttery soft warp face, and the combed cotton and viscose linen make an exceptionally soft weft face, meaning you get a super soft wrap from new, which requires no breaking in. The viscose adds a little more bounce to the wrap, which makes it is easy to tighten, and easy to get a comfy wrap job with.
It is thin enough to work with a newborn, and a great wrap for learning to wrap with. It is sturdy and comfortable enough to use with a heavier older child too (I use it regularly in a Ruck Tied Tibetan with my 16 kilo son).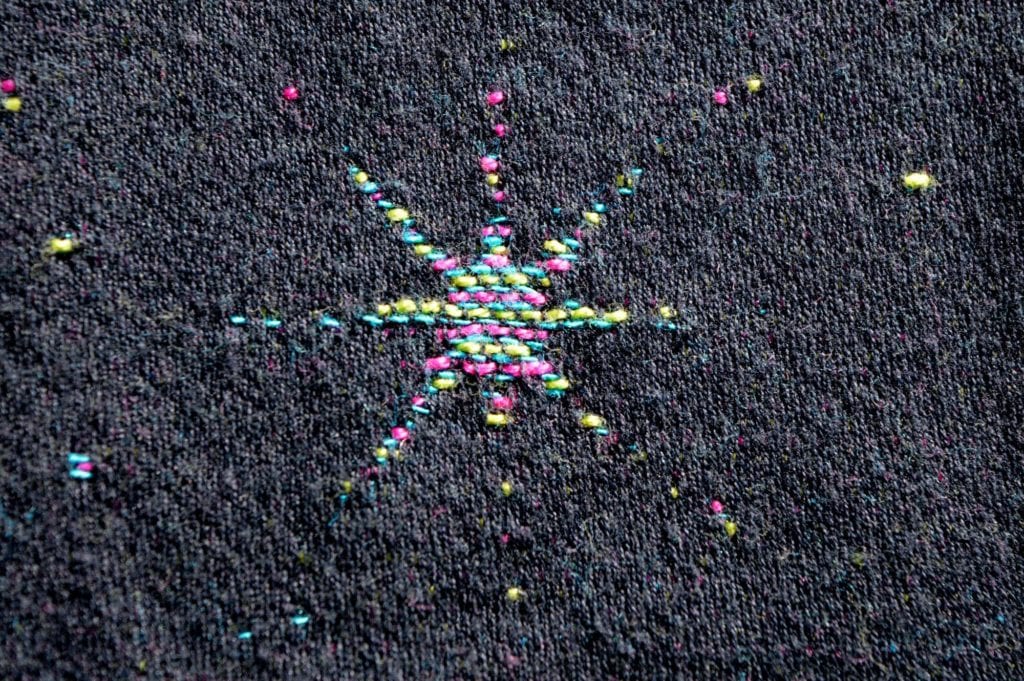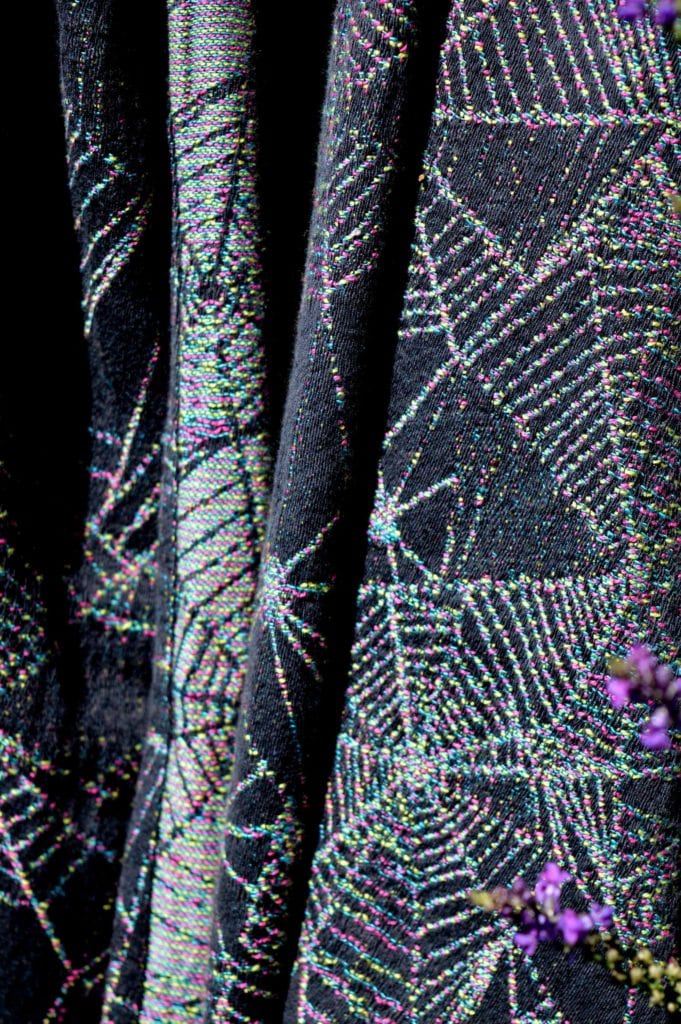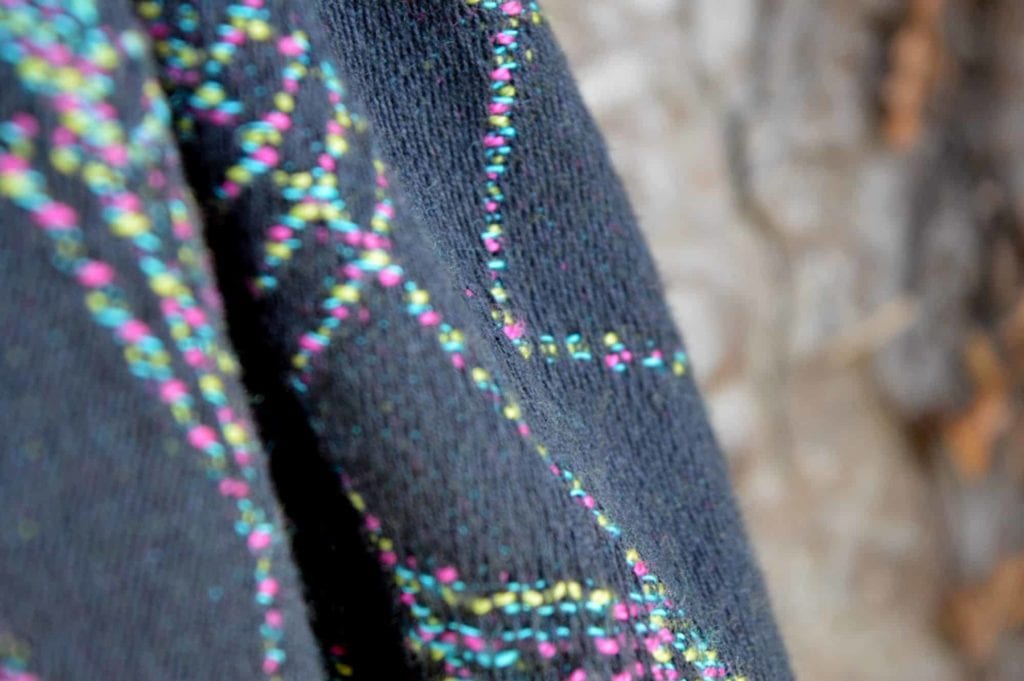 Both CMYK wraps will be available from our website on Saturday 29th July 2017