The summer solstice is the point at which the hours of daylight stop getting longer and start to shorten, it's the high point of summer and is the longest day of the year. The winter solstice is the opposite and is the shortest day of the year. The act of celebration at Solstice is truly ancient and in the UK can be traced back to some of our earliest monuments and beyond. The solstices were surely of significance well into our remote past, back to the first humans to walk these lands and will have been a key date of note for hunter gatherers, dependent on the seasons, knowing when certain plants were available and when the herds were on the move.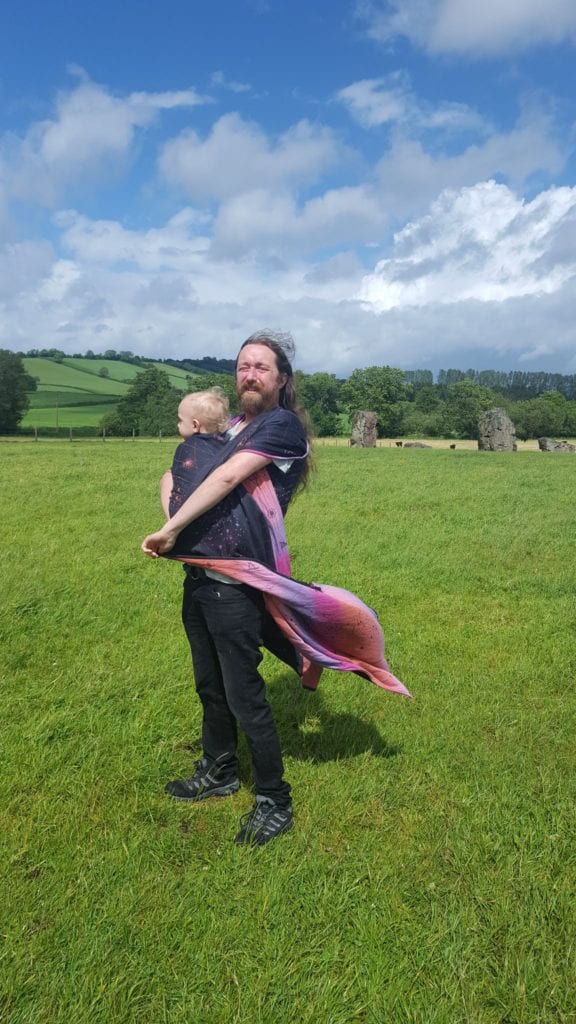 As my husband, Jamie is a prehistory enthusiast, pre children we always celebrated the Summer Solstice at one of the local stone circles by watching the sun set on the 20th and then rise again on 21st. (Sometimes just watching a cloudy sky get gradually lighter!) We actually got engaged on Summer Solstice and Starmap was our first and favourite Firespiral design that we bought back before I worked here so this is a particularly special release for us! We recently visited Stanton Drew stone circle, only a couple of miles away from where we lived and Solstice Obsidian Starmap was the perfect choice for wearing our son.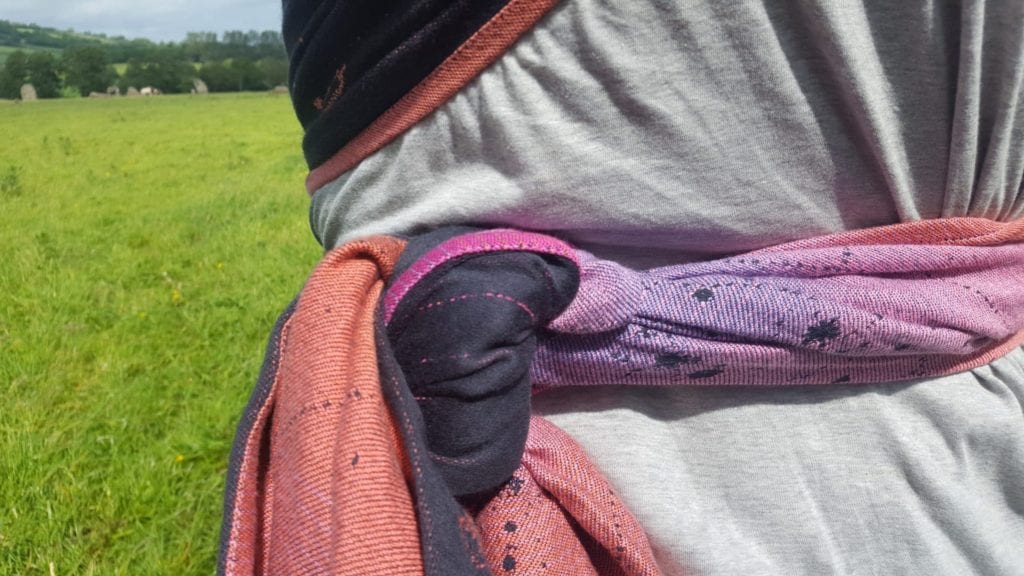 For this release we are actually releasing two "sister wraps". This means that they are both woven on our almost black Obsidian warp and our 100% combed cotton Solstice weft. This means that both wraps will be the same weight (245gsm approx) but the patterns will give different feels to the wraps.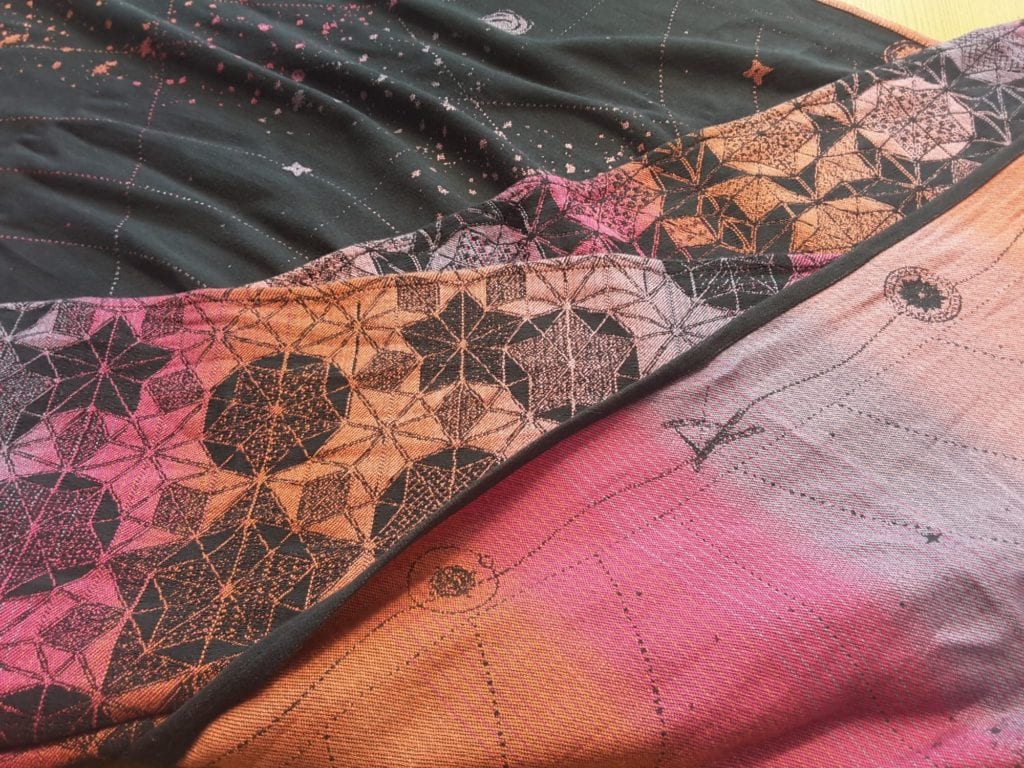 The major release is the Starmap design. This wrap has two very different faces as one side shows mainly warp threads and the other shows mainly the weft so you get one wrap with two very different looks! We are really looking forward to seeing your pictures of the many ways you'll wrap with it!
The special smaller release is our Kaleidoscope pattern which has two very similar faces with a textured pattern which gives a fantastic grip to the wrap which is perfect when you are wrapping a wriggly toddler!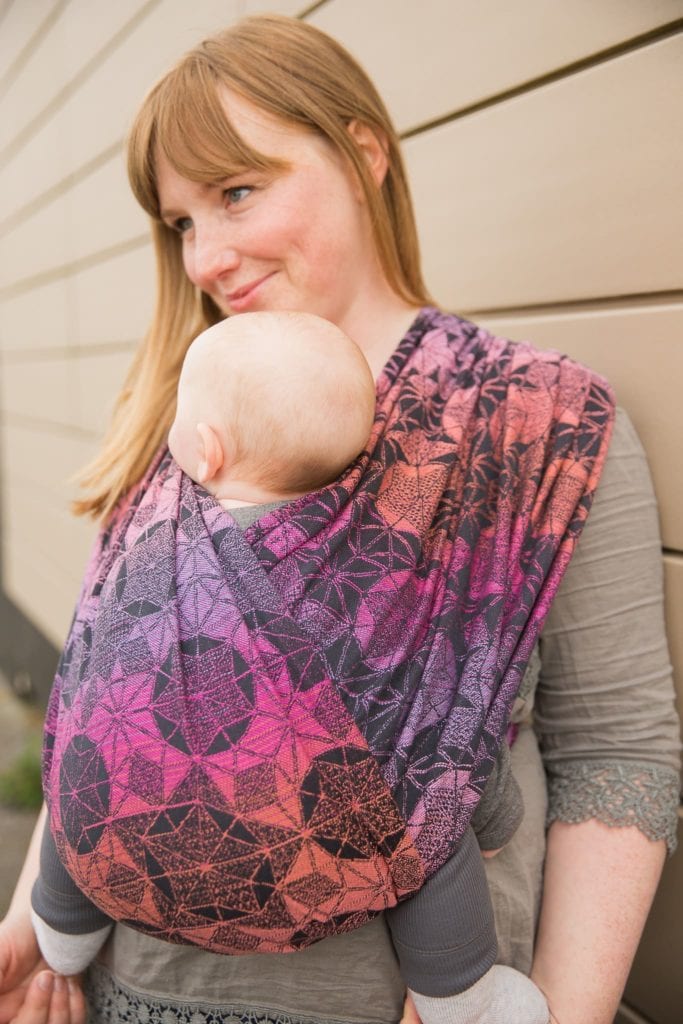 Jen has made a video comparison here:
[kad_youtube url="https://www.youtube.com/watch?v=kuj7TWm2lAk" ]
Both wraps are 100% combed cotton, easy care wraps with a medium weight of about 245gsm. These will be available on our website from 7pm on the 21st June.