I can't believe how long it has been since we wrote our last blog post! This is testament to a very busy April, with the school Easter holidays spreading across 3 of the weeks, making it much harder than usual to get things done! Our team of 4 work-at-home mums has 11 children between us, ranging from 1 to 8 years old, so I'm sure you can imagine the (mostly) joyful chaos that surrounds us during the holidays!
Anyway, onto the point of this blog post – our next release, Acorn Burnish Gossamer.
Acorn Burnish Gossamer is a heavier medium weight, at approximately 275 grams per square metre. The Burnish warp is a softly fluffy, warm grey-brown combed cotton. The cotton weft, a gradation of 3 tones of gold, bronze and pale olive really brings out the brown in the Burnish warp.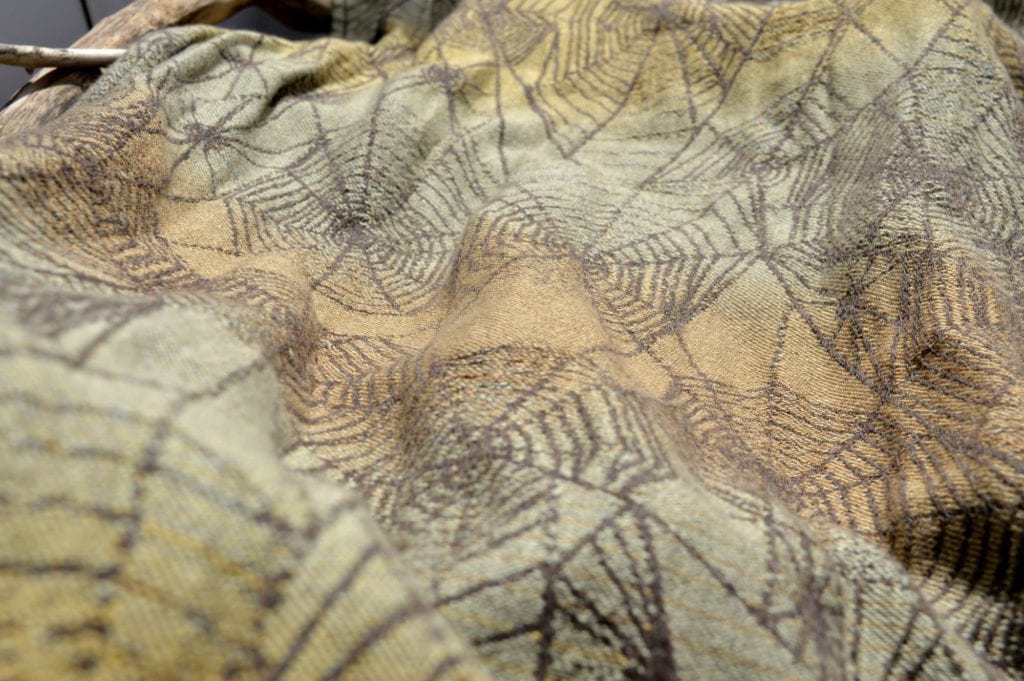 The Gossamer design has been with us since the beginning of Firespiral, and in this colourway it becomes the cobwebs that you would find in a mystical forest which is inhabited by elves and sprites. The colours reminiscent of the dappling of sunlight through the trees onto the dried leaves of the forest floor.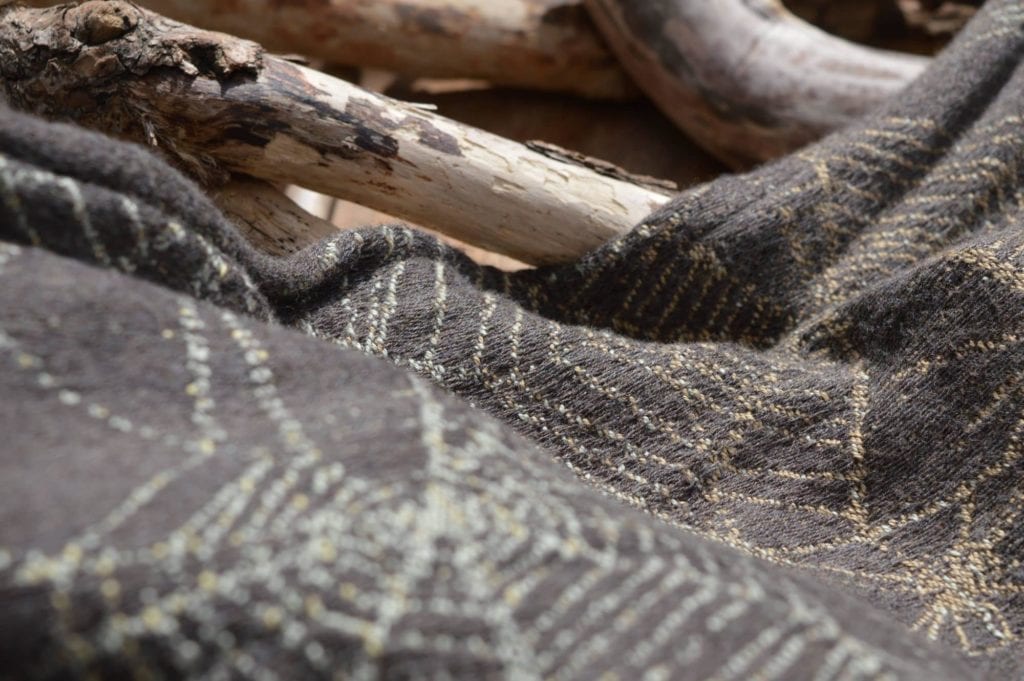 This is a soft, floppy, grippy, but sturdy 100% cotton wrap. I wrap a heavy toddler at the moment and took Acorn with me on a hike up a steep fell (hill!) this weekend. Arthur's legs got tired after about 2 minutes walking up said fell, so he was wrapped pretty much all the way up. He was also wrapped all the way down too as it was very windy and he wanted to snuggle into my back to keep warm. I wrapped him in a Ruck tied Tibetan (my favourite back carry) and had absolutely no issues with the wrap. It was solid and comfy all the way, the only bits of me that were hurting were my legs (they still are a bit!), as I don't go up many hills. (I live in a very flat seaside town).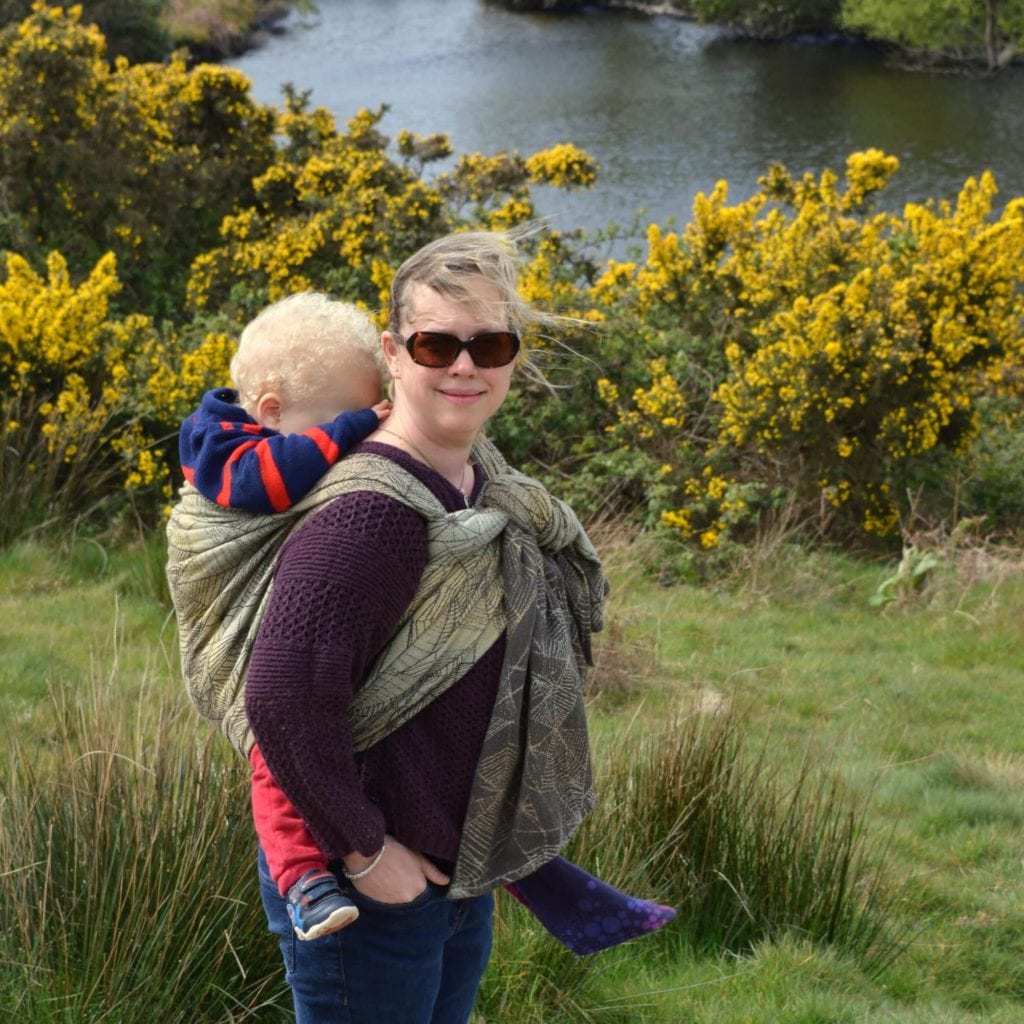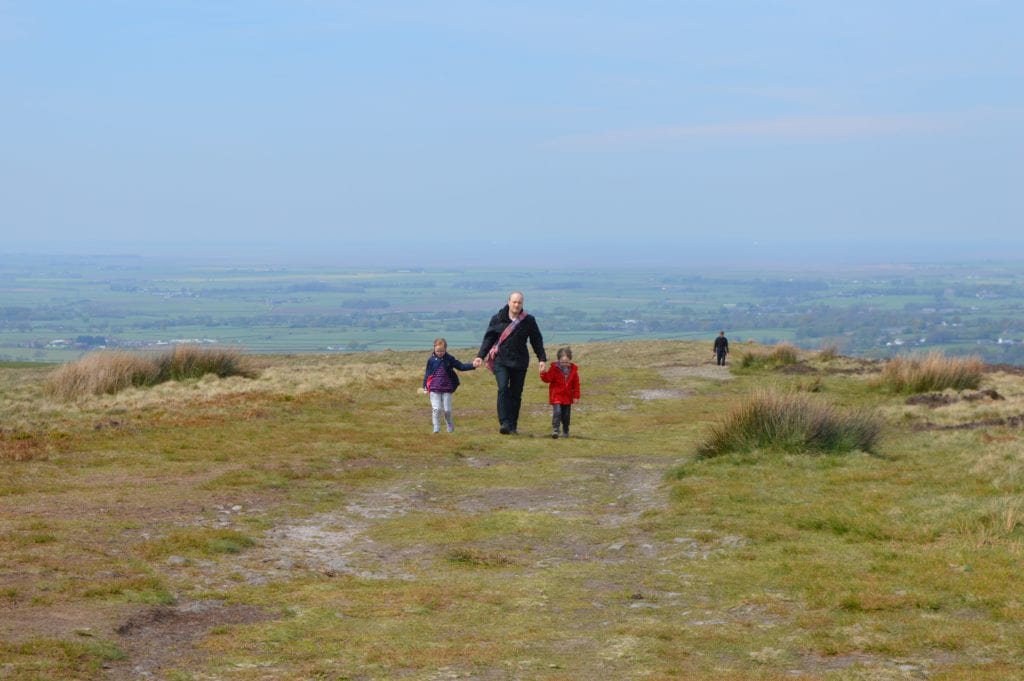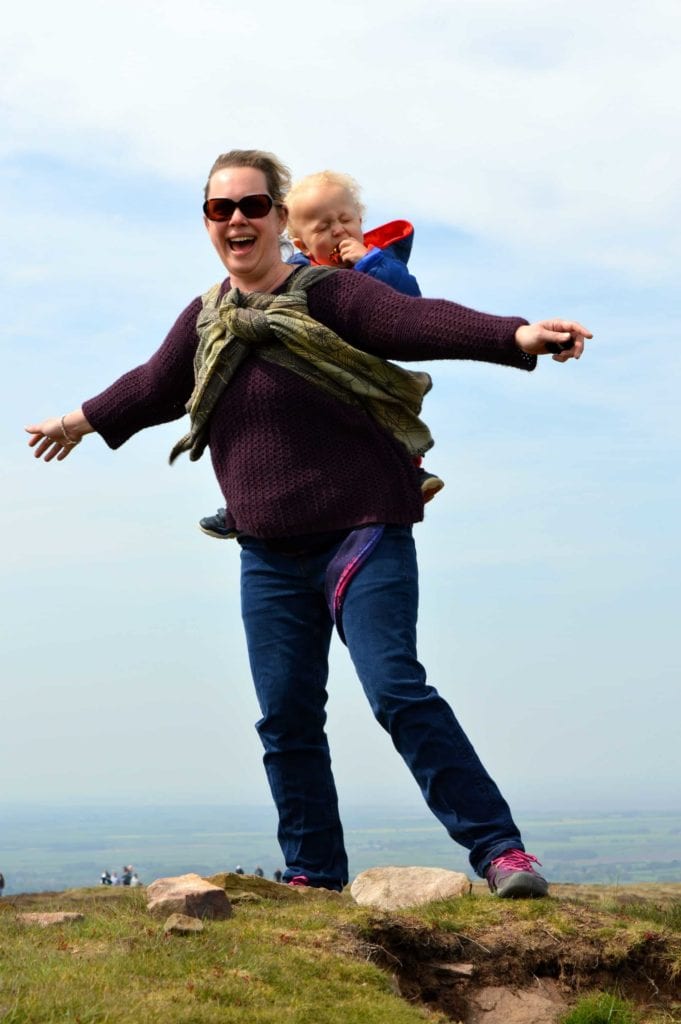 Acorn Burnish Gossamer will be available on our website from 10th May 2017.
You can find an independent review from the Wrapping Years here.