Bracken Aqua Gossamer uses several different threads in the weft, giving it a low percentage (around 10%) of wool in the total cloth . Like our 10% cashmere wraps, this is enough to lend some of the wool properties to the wrap whilst allowing them to be treated as a cotton wrap. The wool weft yarn is itself blended with cotton fibre to stabilise it, and no two wool content yarns touch each other making it pretty much impossible to felt! It has a soft handle of wool, and some of the bouncy cushioning, but this can be treated as a real workhorse wrap without the wool washing worries.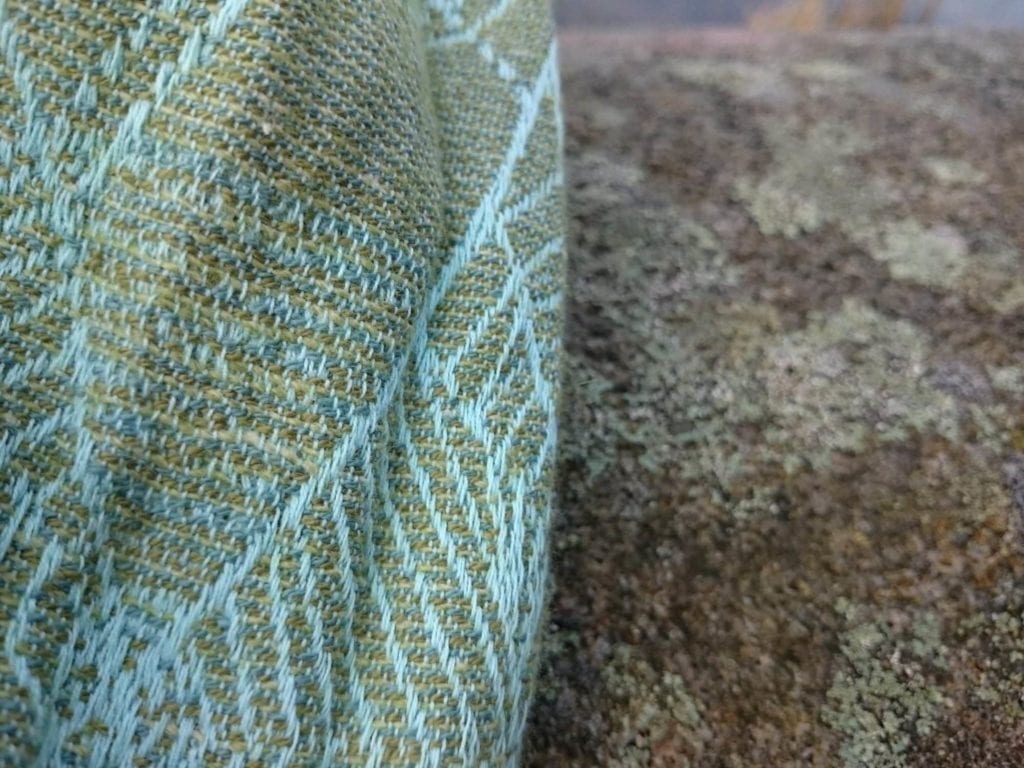 I've found that a gentle tumble dry actually brings the wrap to life, allowing the wool fibres to soften and fluff up and really state their presence. Merino is non-allergenic, and known not to irritate sensitive skin and so this low content wooly may be the one that suits you, even if your skin can't normally tolerate wool.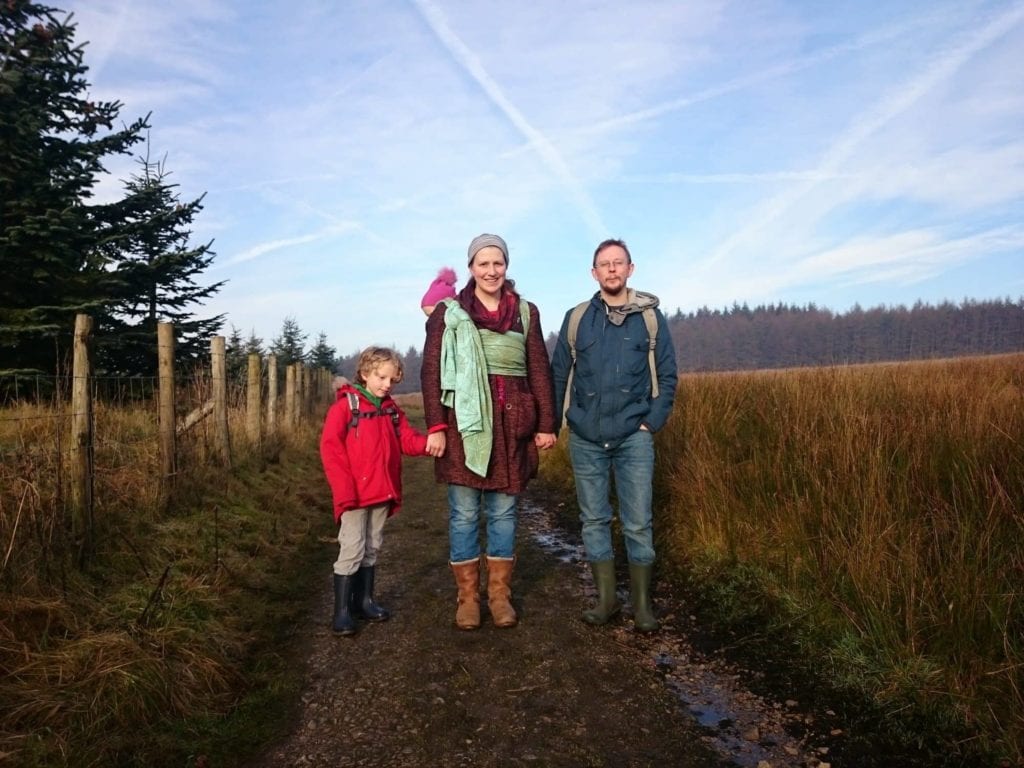 The wool also lends a bit of extra, airy thickness to what is otherwise a medium weight wrap. It moulds easily and the passes have a touch of grip to allow a snug support even in single pass carries. We went on a long walk on a sunny December using Bracken to carry Nina who had just turned two. Our walk loosely circled Delph reservoir, through the Charters Moss forest plantation, then through the valley that tracks Winter Hill back to our house on the edge of Turton Heights. If we had an "I-Spy" book of Firespiral wrap names, I could have ticked off a fair few!! Maybe one day we should have a group sling walk and you can see at first hand the inspiration for so many of our designs and colour ways?! It also reminded me that our surroundings still have so much to offer in terms of design inspiration…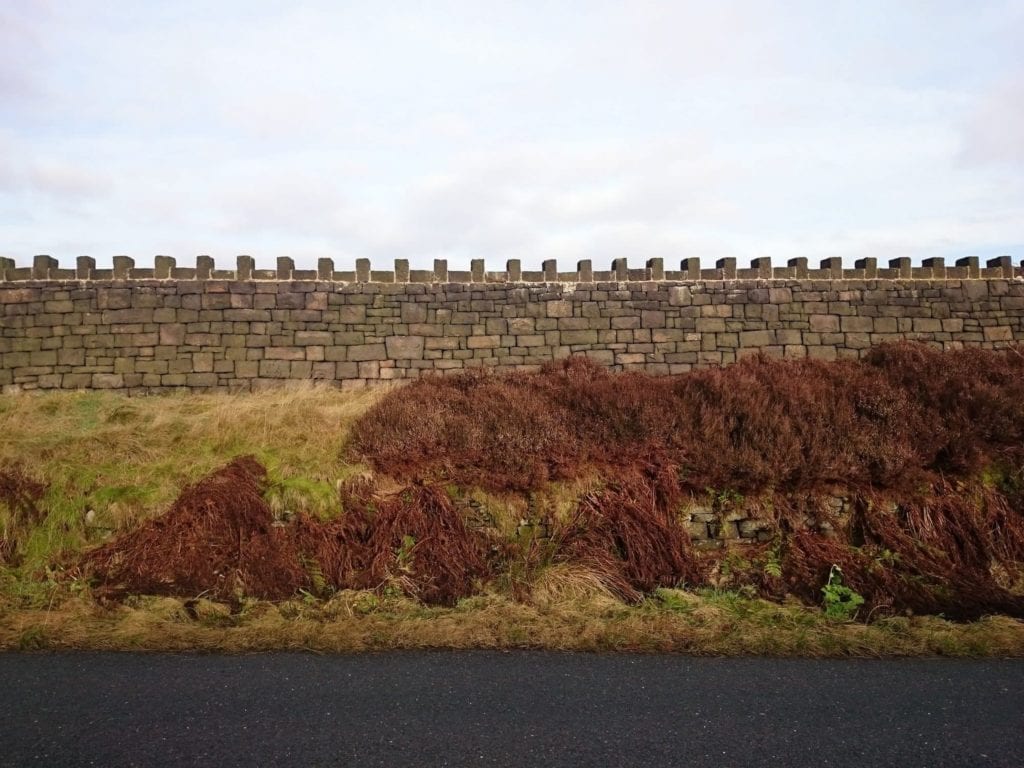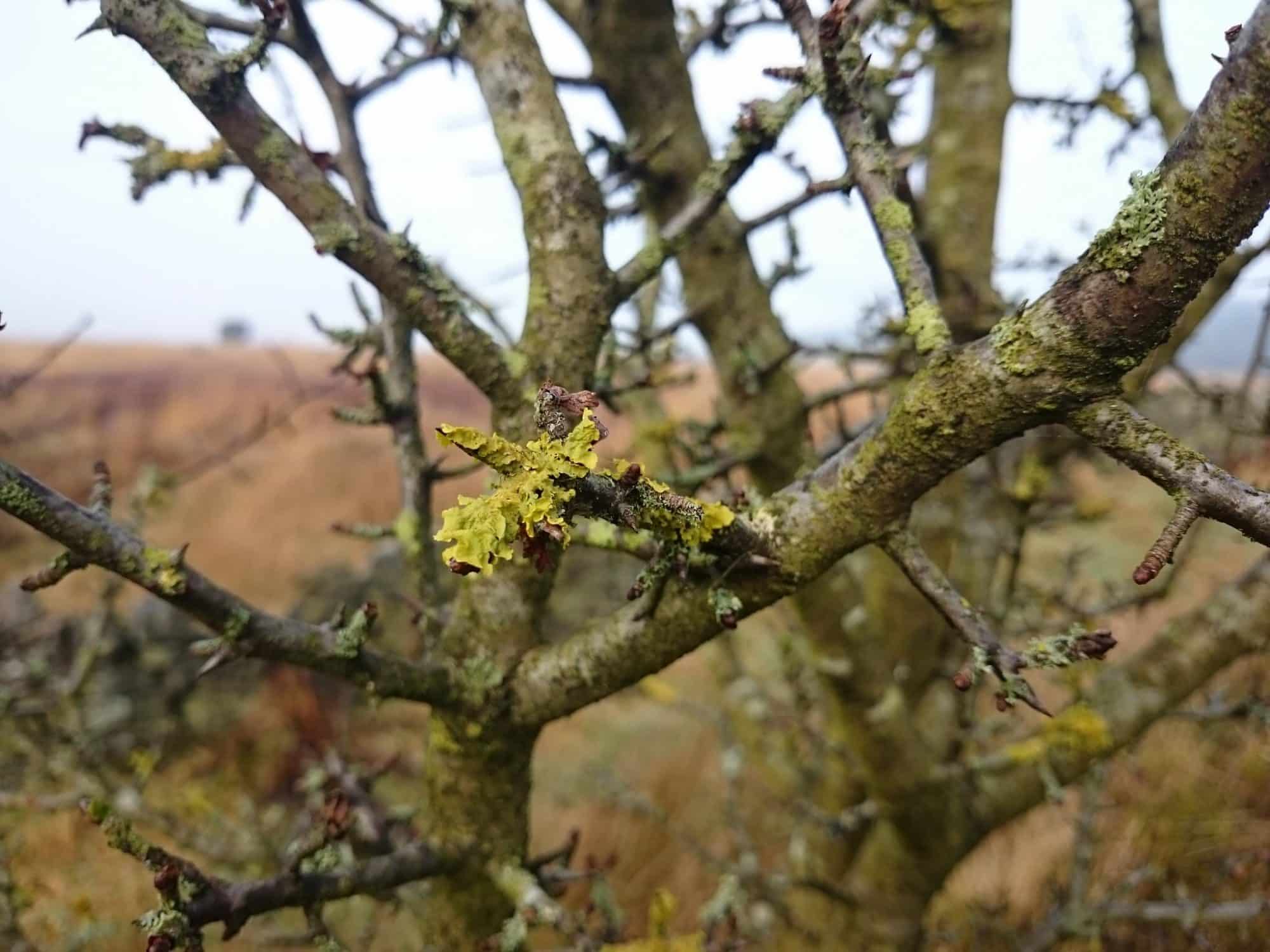 For the first few miles she was on my back in a double hammock tied at shoulder. I sometimes end up with an uneven balance with this carry due to overtightening the slip knot finish on the shoulder without then re-distributing the tension through the rest of the carry, but even over our coats, this was a 'get it right first time' carry, and I felt a little smug about how well I'd wrapped even though I knew that Bracken deserved some of that credit!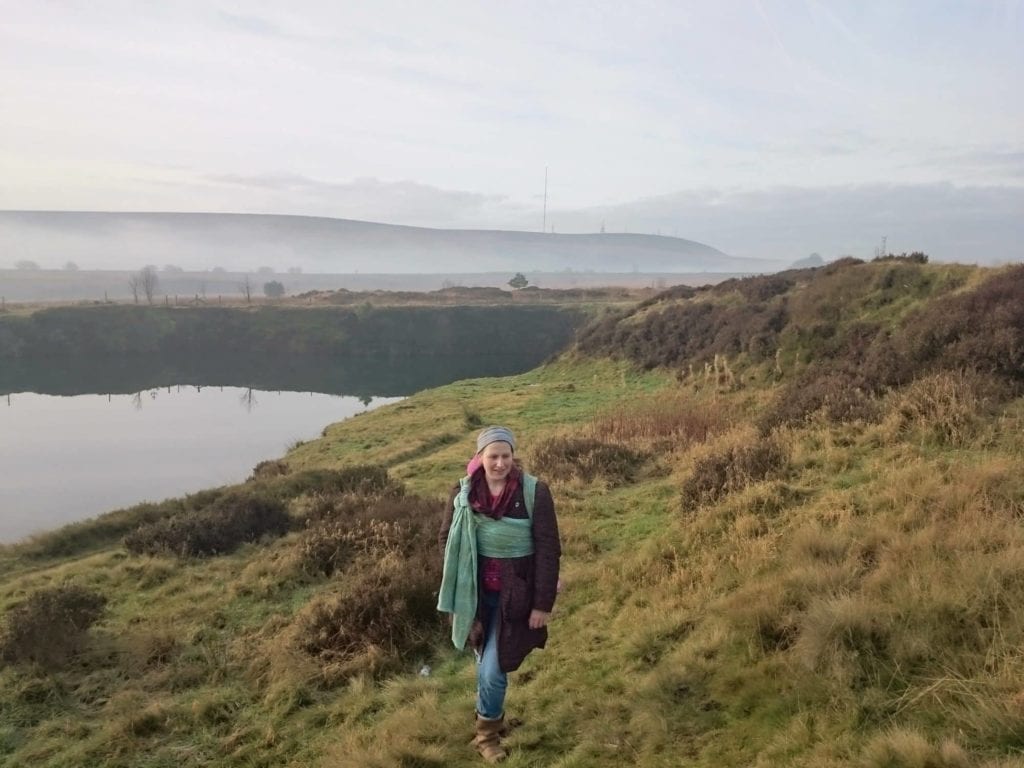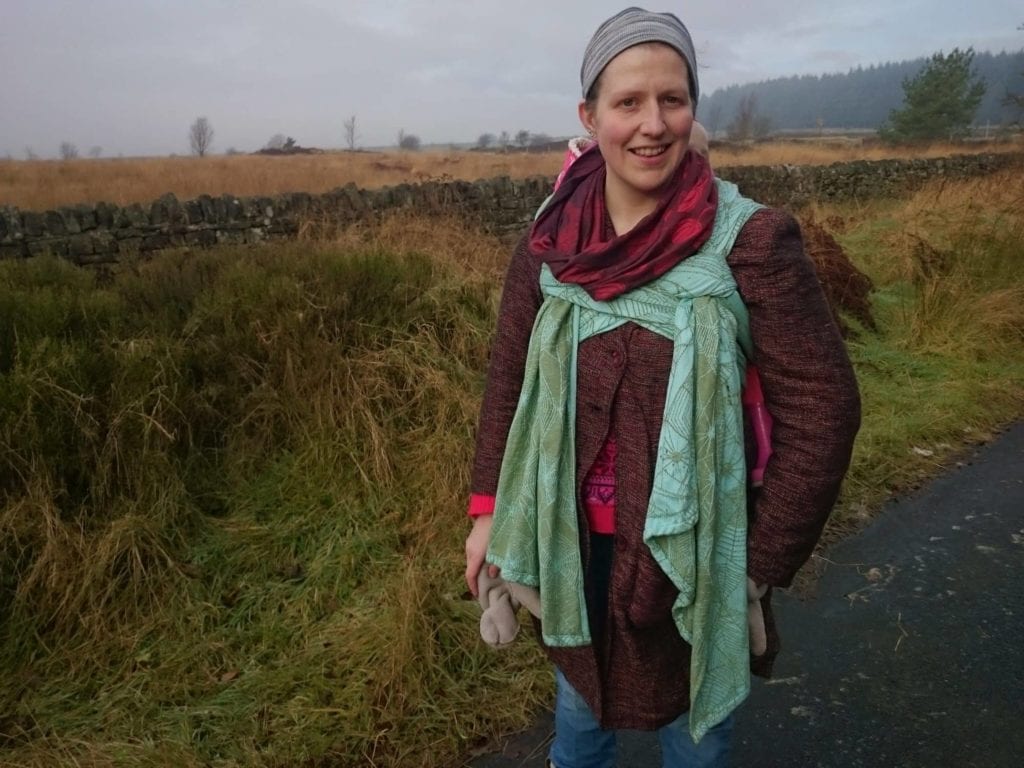 After we'd had a break and a snack of delicious homemade spicy peanut brittle and hot vimto (a fruit cordial made locally and one of the greatest treats in the world) I slung her back up in a simple ruck tied with a 'Tibetan' style finish. Even with the knotless finish and a fairly brisk pace of walking, the wrap never slipped. We only swapped carry for a third time because Nina became tired and a bit cold, so wanted to nurse to sleep. I popped her in a FWCC (front wrap cross carry) just at the point where we had to climb the huge hill back to our house! I had her positioned a little lower than normal so that I could latch her on, and really became aware of how big she's grown recently! I readjusted one of the passes to reinforce her and make sure that her weight was still carried though the centre of the wrap, not on my shoulders and made it up the hill as comfortably as I ever can carrying/pushing a toddler!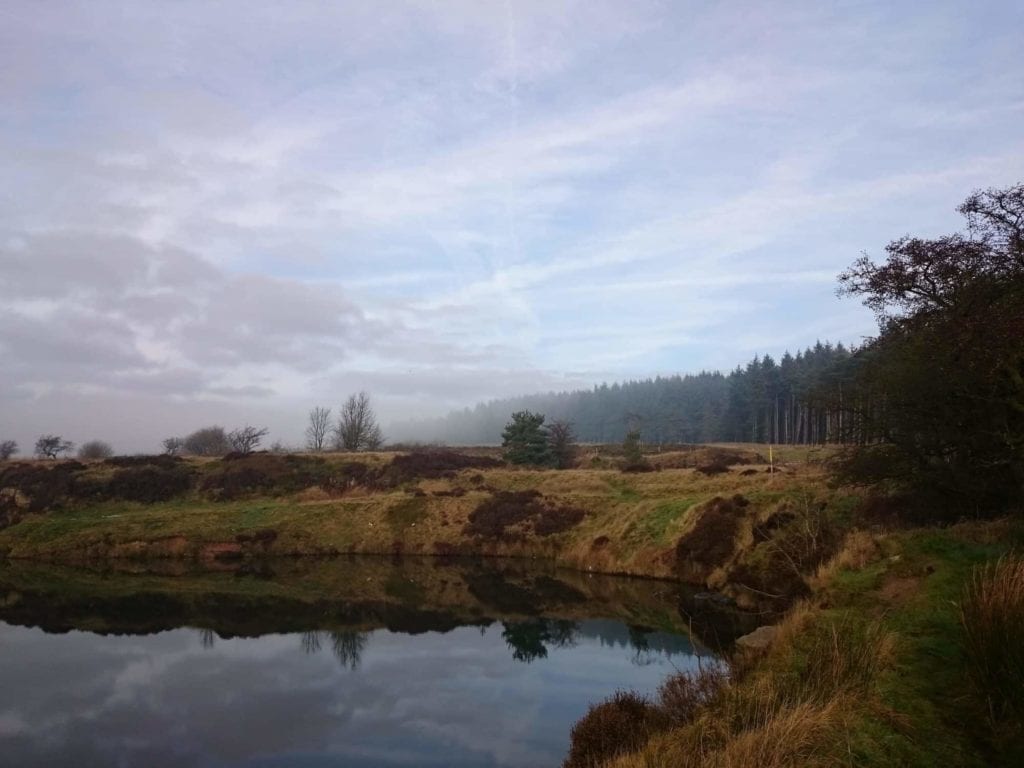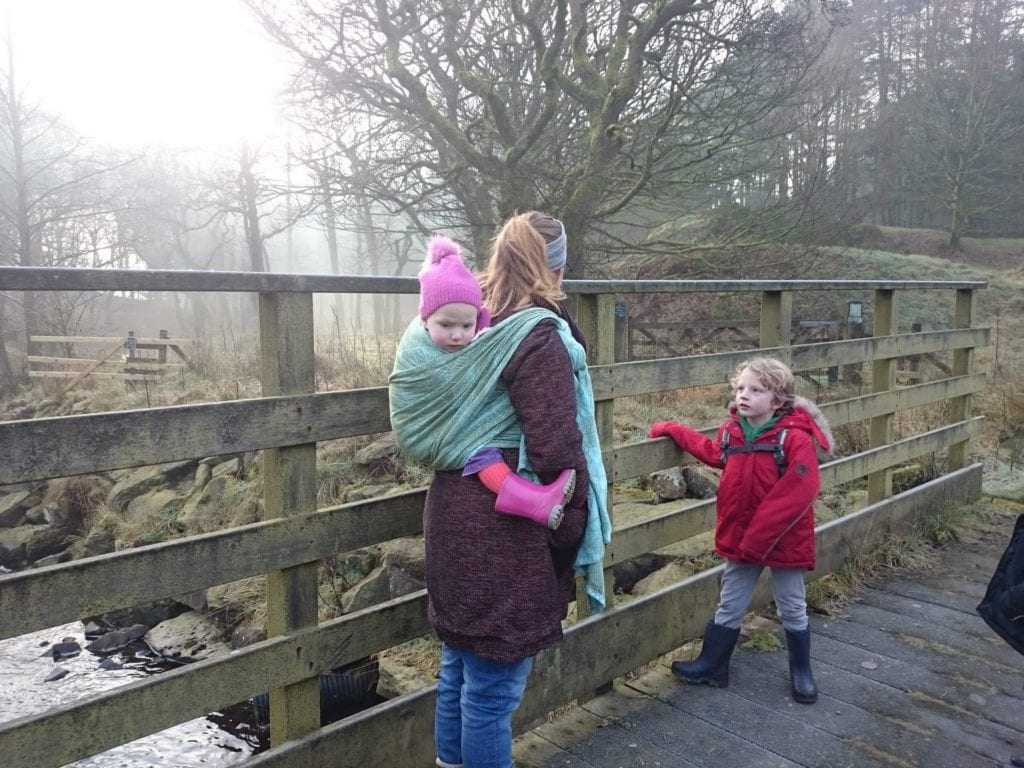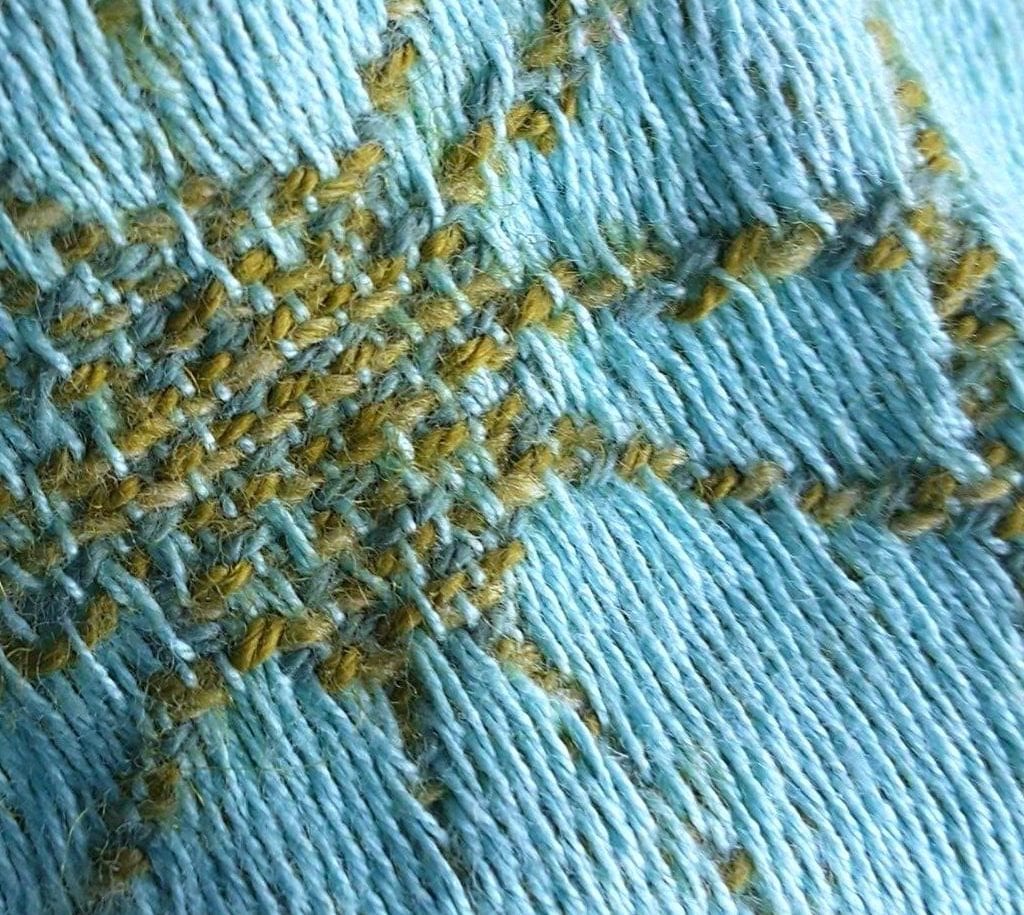 Since then it has become one of my favourite go-to wraps! I love how the cool aqua ties in with the multiple green shades. The wool yarn is the moss weft from Moss Twilight Winter Hill, coupled with a more grey/green and a deep olive colour. It reminds me of the slight blue cast on frost covered moorland grass. The overall colour combination is more of an 'earthy turquoise' than a warm green.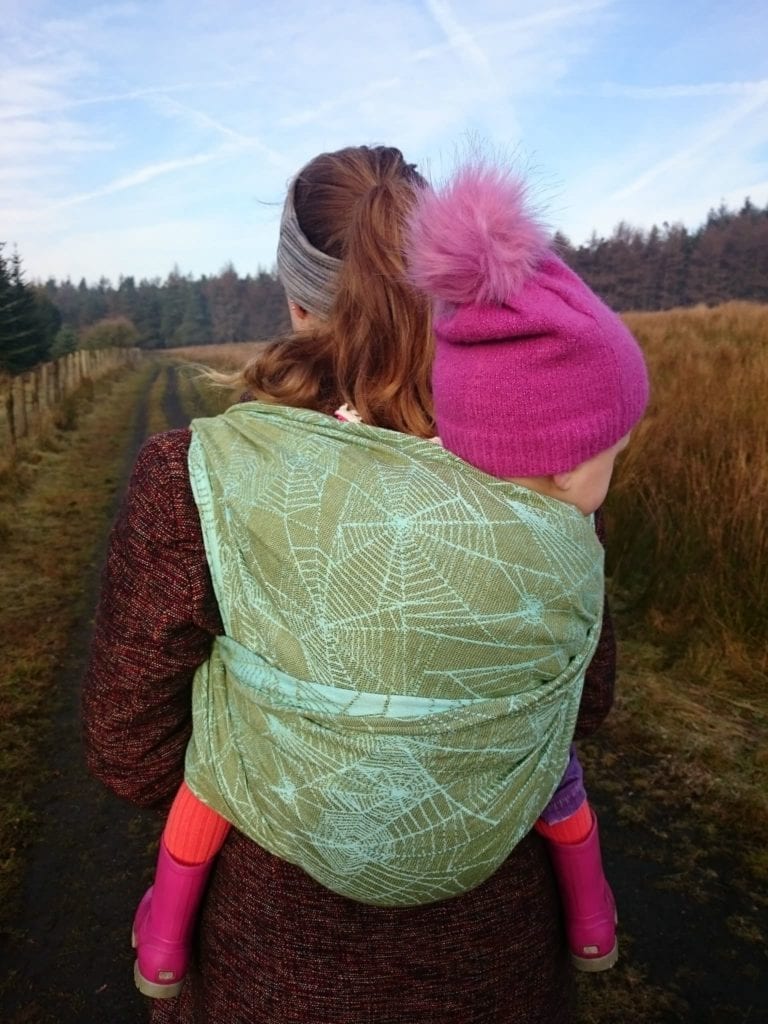 The texture of the weft, alongside the colour combination, helps me to play down any mental associations I might have the gossamer design and my spidery nemeses who create the webs that it was inspired by! The beauty of all our designs is that they employ the naturally recurring elements of design that appear again and again in our world, so they easily lend themselves to multiple interpretations.
Bracken Aqua Gossamer is an Alchemy weave wrap, with a GSM (grams per square metre) of 250. It is 90% combed cotton and 10% merino wool. Bracken will be available to buy in our shop from Tuesday the 31st January 2017.