The pastel pink weft and baby blue warp of Orion Aqua Starmap combine two colours that are usually very separate in modern western society.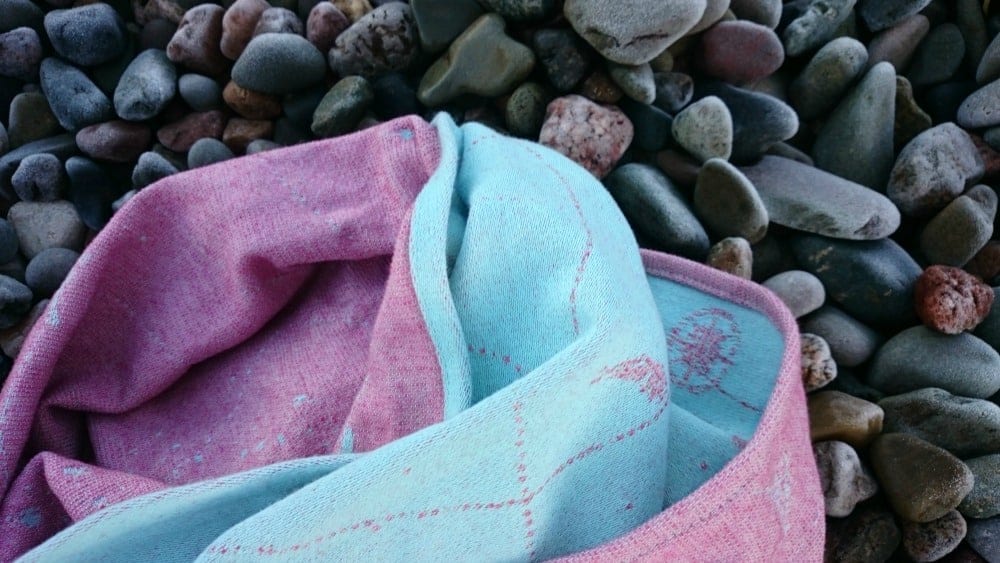 Cultural norms tell us that we must either choose pink or blue, and that choice depends on our gender, or more likely the gender of our child.
An article from the Smithsonian tells us about the history of this (it is worth a read in full).
This wasn't always the case though, up until the early 1800s, both sexes wore easily bleached white dresses up to age 6, meaning that gender neutral clothing was the norm. Pink and blue arrived, along with other pastels, as colors for babies in the mid-19th century, yet the two colors were not promoted as gender signifiers until just before World War I—and even then, it took time for popular culture to sort things out. For example, a June 1918 article from the trade publication Earnshaw's Infants' Department wrote, "The generally accepted rule is pink for the boys, and blue for the girls. The reason is that pink, being a more decided and stronger color, is more suitable for the boy, while blue, which is more delicate and dainty, is prettier for the girl." Other sources said blue was flattering for blonds, pink for brunettes; or blue was for blue-eyed babies, pink for brown-eyed babies, according to Paoletti.

In 1927, Time magazine printed a chart showing sex-appropriate colors for girls and boys according to leading U.S. stores. In Boston, Filene's told parents to dress boys in pink. So did Best & Co. in New York City, Halle's in Cleveland and Marshall Field in Chicago.

Today's color dictate wasn't established until the 1940s, as a result of Americans' preferences as interpreted by manufacturers and retailers. "It could have gone the other way," Paoletti says.
I have a daughter and two sons, and have always really disliked this labelling of babies and children. I have worked hard to buy gender neutral clothes in bright and cheerful colours, my favourites from companies like Swing and Rock and Tiny Vikings, but society got to my little girl and she went all pink on me at around the age of 5 (I guess school probably had something to do with that!). I encourage my children not to refer to things (toys, books, TV programs) as gender specific too – it doesn't always work and I often get told that I am wrong, but hey, I'm just trying, and hopefully they will appreciate that some day!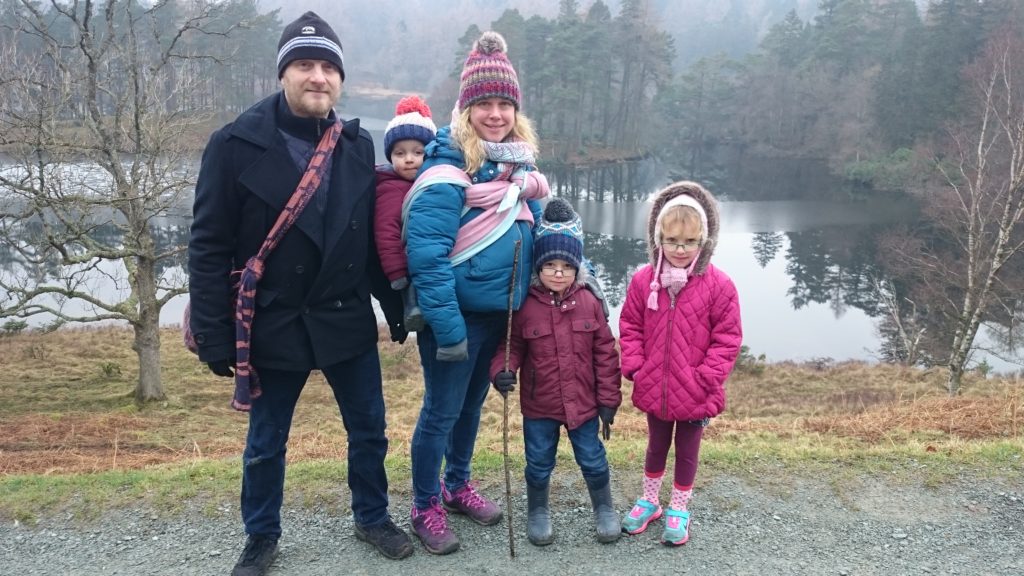 Back to Orion Aqua Starmap – I really like this wrap. I don't usually pick pastel colours for myself, but this warm pink and aqua together are really flattering. I am glad that I 'had' to get to know it, as I have discovered something new about myself in the process. Orion is an elements weave wrap, meaning it is tighter and denser. From new it is fairly stiff, with a rough weft , and not-quite-as-smooth-as-alchemy-wraps warp face. It is a pretty heavy wrap, at around 320 gsm, and in loom state feels like it is going to need a lot of work to soften up. The low wool content (around 15%) and the elements weave mean that this wrap is easy to care for. I machine washed mine twice (on a wool setting) to remove any processing oils from the wool. It was still pretty stiff and rough when dry, so I washed again and then, very bravely, put it in the tumble dryer on gentle. That really made a difference, and although the weft is still very textured is isn't rough anymore. The wrap has gone from flat to very articulated- the weft face puffing through the warp face, forming tiny islands of colour and texture.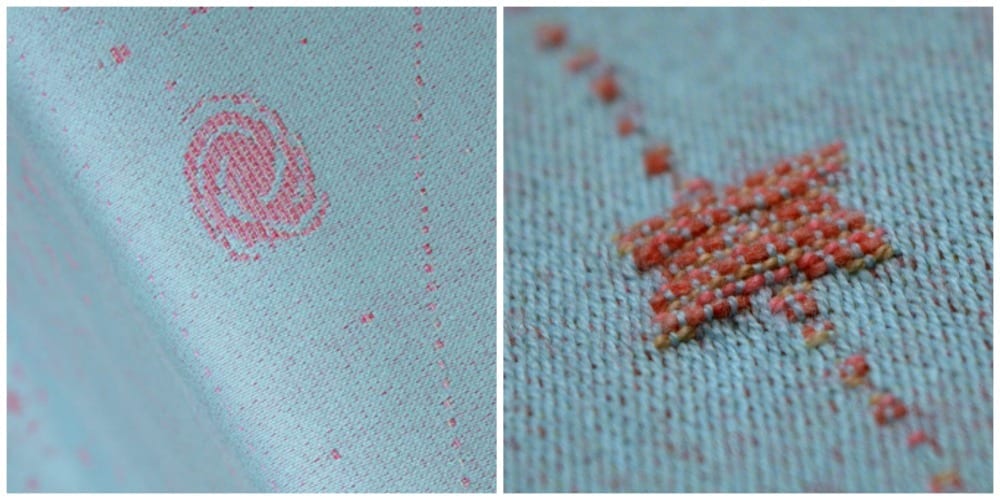 To wrap with, it is strong and supportive. Passes lock into place and don't budge. It doesn't sag. The thickness makes it forgiving of sloppier wrap jobs too. I have carried my 3 year old a lot in this wrap recently, as it is so very easy to get a comfortable carry (and it looks good with my winter coat!).
To finish with , and to get back to the original point of this post, this is not a wrap for baby boys or girls, depending on which way it is worn, this is a wrap for people who like pretty wraps.
Orion Aqua Starmap will be available from our online shop from 31st January 2017.