It can be tempting to assume that wool is only suitable for cold, fluffy jumper days, but wool actually has great heat regulating properties, meaning that it can help to keep you cool as well as warm (depending on the temperature difference between you and the outside world).
Swell Octarine Seafoam has a relatively low wool content, making up 20% of the cloth; the rest being cotton and linen. The wool definitely makes its presence known through the texture, airiness and bounce of the cloth, but this is a very different wrap in comparison with something like a 50% lambswool wrap.
I wore Swell back in August, on a very hot and sunny seaside holiday. Obviously when I say 'hot', we were in the North of England, where even our top temperatures wouldn't register as anything more that 'pleasant' to those used to more balmy climes, but it was certainly an unusually warm couple of weeks!
Swell coped admirably, even on long hilly walks in the midday heat. We never got uncomfortably warm, the breathable cloth absorbed moisture (sweat!) and allowed it to evaporate quickly, regulating our temperatures. It also blocked the heat from the sun very well- noticeably compared with my bare arms.
The wool fibres are blended with cotton to help stabilise the yarn when washing, meaning that sandy beaches and chocolate ice-cream held no fear for me…
Swell is such a flexible, 'jeans' wrap. It feels special to use, but at 65% cotton it can take enough of a battering to not feel precious about. The mix of fibres gives it really 'even' wrapping properties, cushioning of wool combined with the limited stretch of linen that we call supportiveness. The fibres balance each other nicely, no linen creasing and simple to wash on a machine wool wash.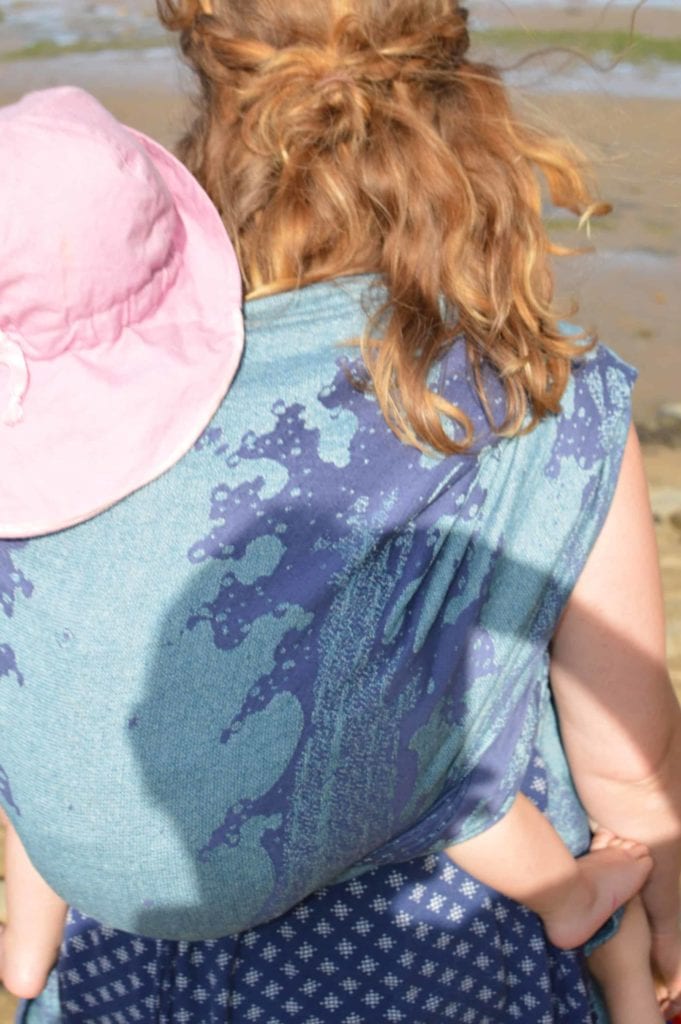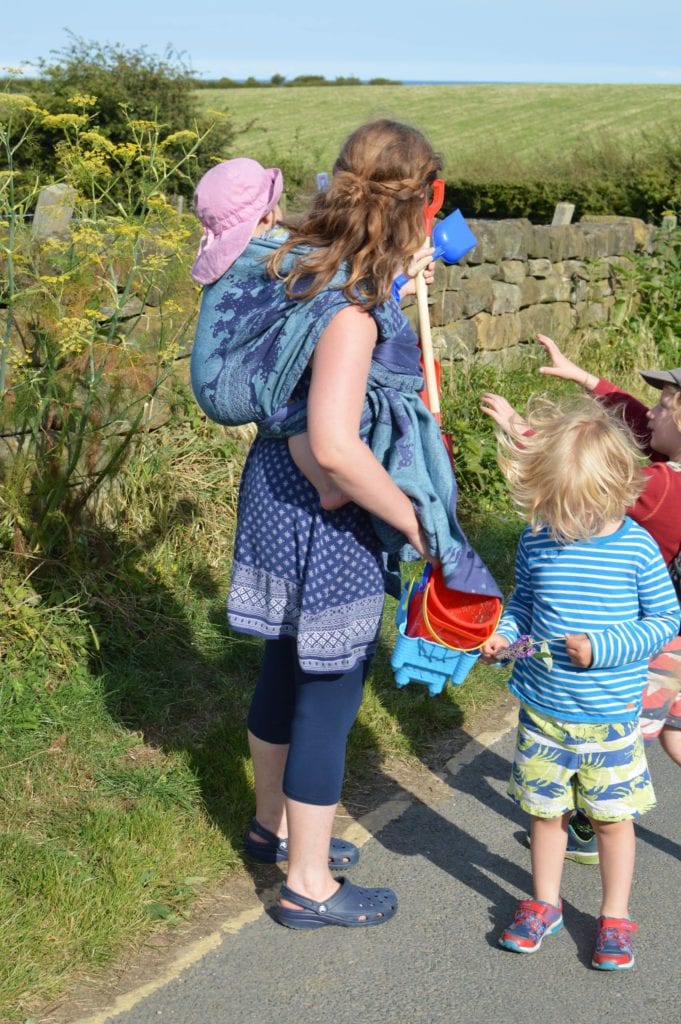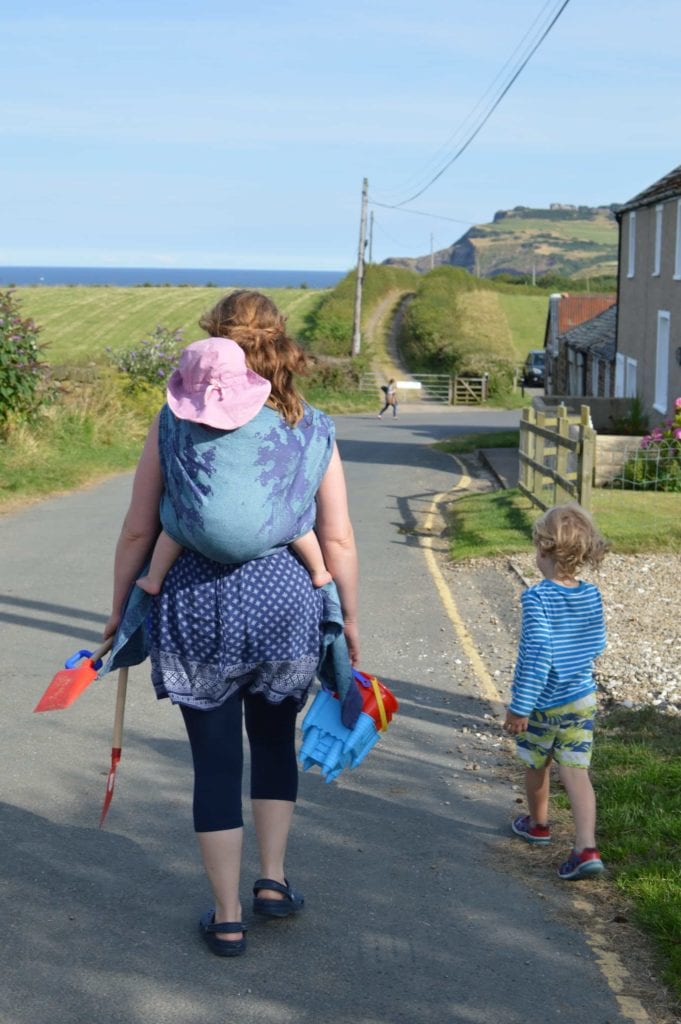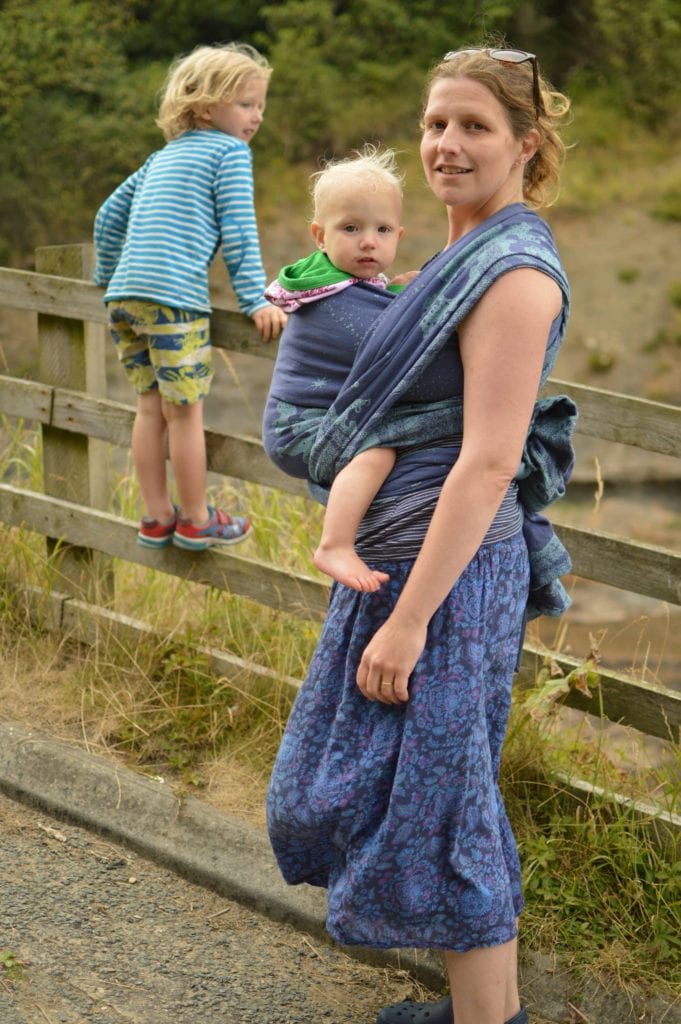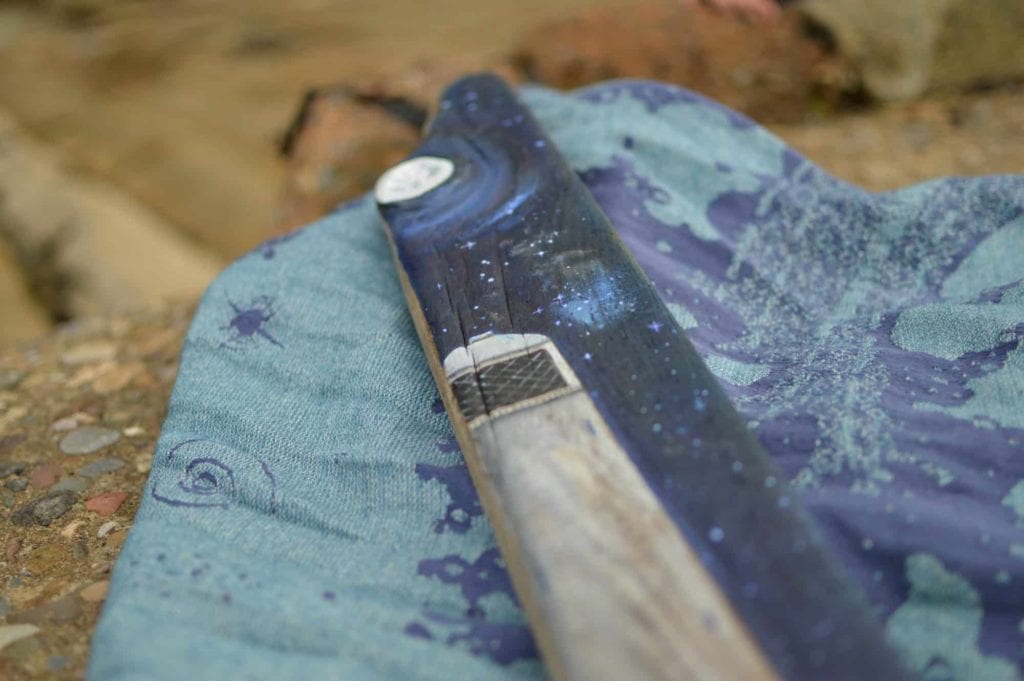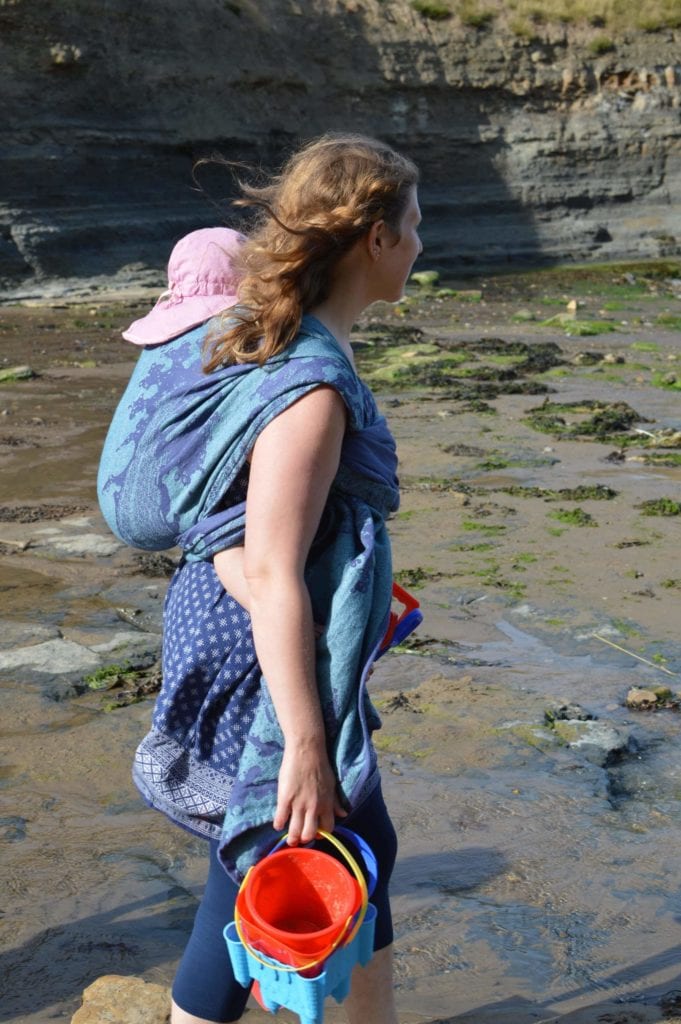 Swell Octarine Seafoam will be available in our shop from the 8th January 2017. You can buy it here.