It is now the exact time of year that inspired the original Midwinter design. I am endlessly fascinated by the slow reveal of the fractal shapes of bare branches, and how they vary from tree to tree and really enjoyed exploring that in this design.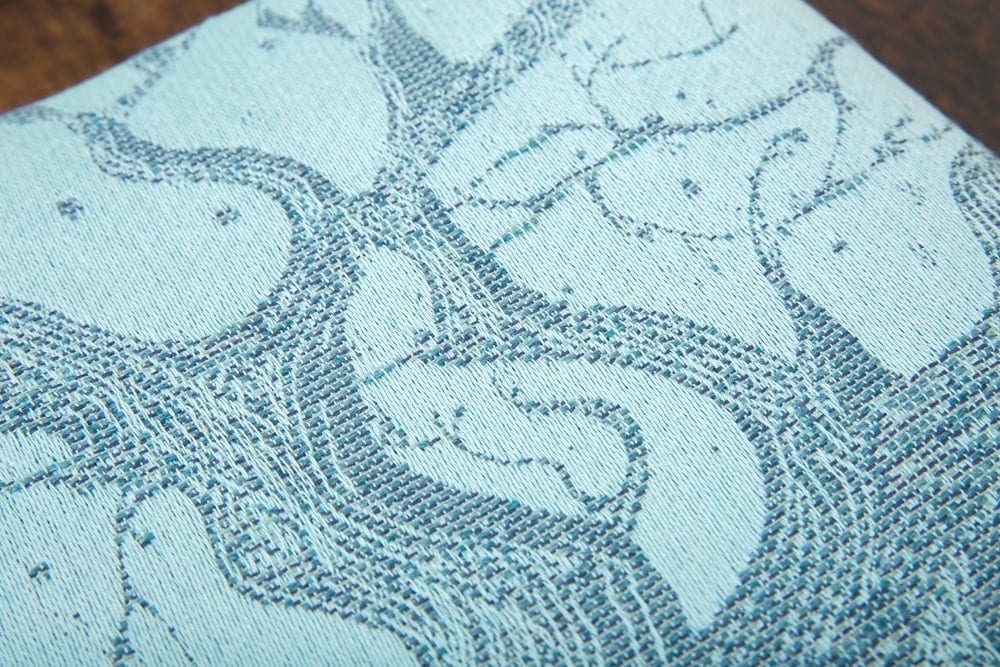 Blizzard was a chance to use up some beautiful yarns at the end of our Aqua weave run, it was the last thing woven, and because of that it is a very limited run (Jen and I have foregone a wrap for ourselves, and there are no action shots as the one used for these photographs will also be sold)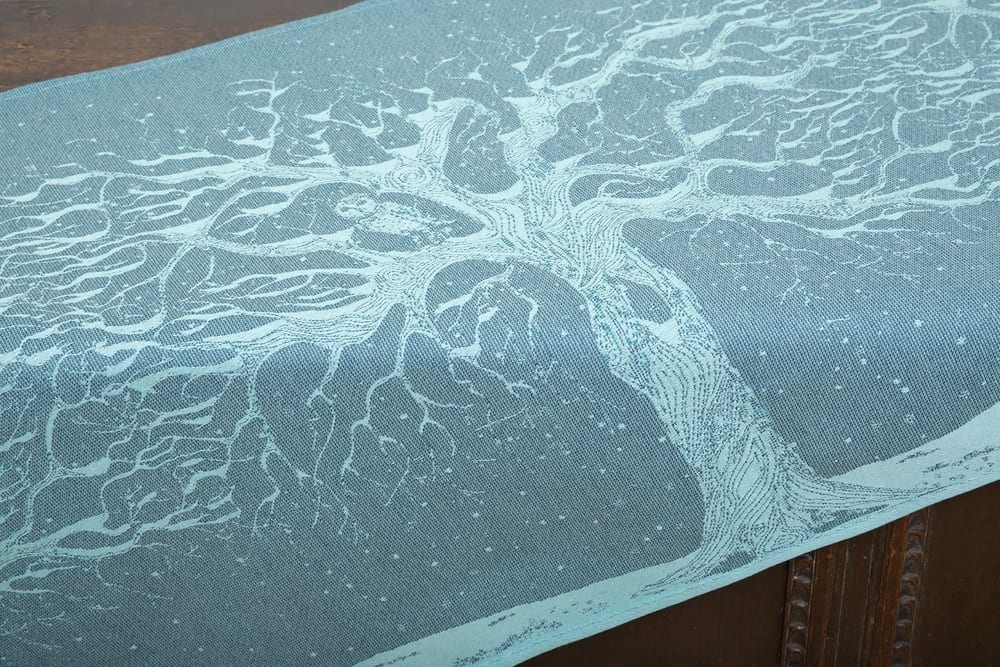 Blizzard Aqua Midwinter is 25% merino, 75% cotton. These wraps can be machine washed on a wool specific wash cycle. You can find out more about our merino blend wraps here.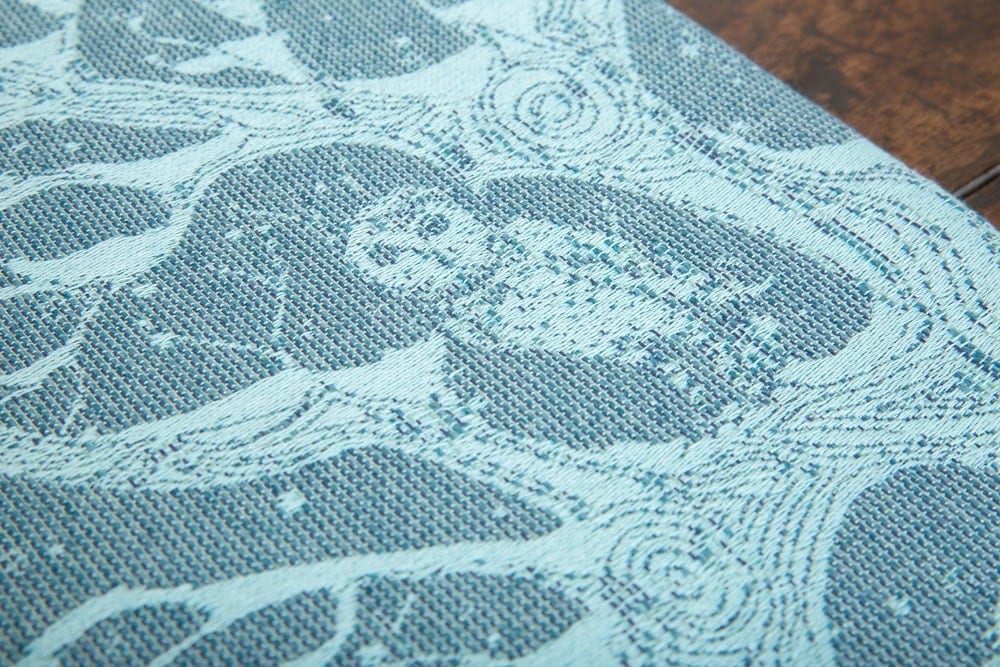 This image shows the three different yarns that we have chosen for the weft, the different colours and textures adding depth and grip to the design. Our 25% merino wraps are a heavier medium weight at around 290 gsm, the merino adding cush and bounce and making them really lovely to wrap with. Merino is hypoallergenic and heat regulating, making it a wonderful material to use next to skin.
Blizzard Aqua Midwinter will be available from 3rd December 2016.