Update
We had a trip out to Ziferblat, our amazingly named venue and it is starting to dawn on us that we only have a short time to plan things, and we want Winter WovenLand to be the first event of many, so we need to get things right! This is a behind the scenes look at preparations for the event.
I'd never heard of Ziferblat until we started searching for a venue that fit our ethos and needs, but I think it may fast become one of my favourite places in Manchester! The novel concept behind Ziferblat is that it should function as a 'tree house' for adults; a completely flexible space for people to meet, work, relax in, and generally treat the place as an extension of home.
They have big meeting tables, cosy corners, clusters of sofas,  shelves of board games & books, wifi and charging points.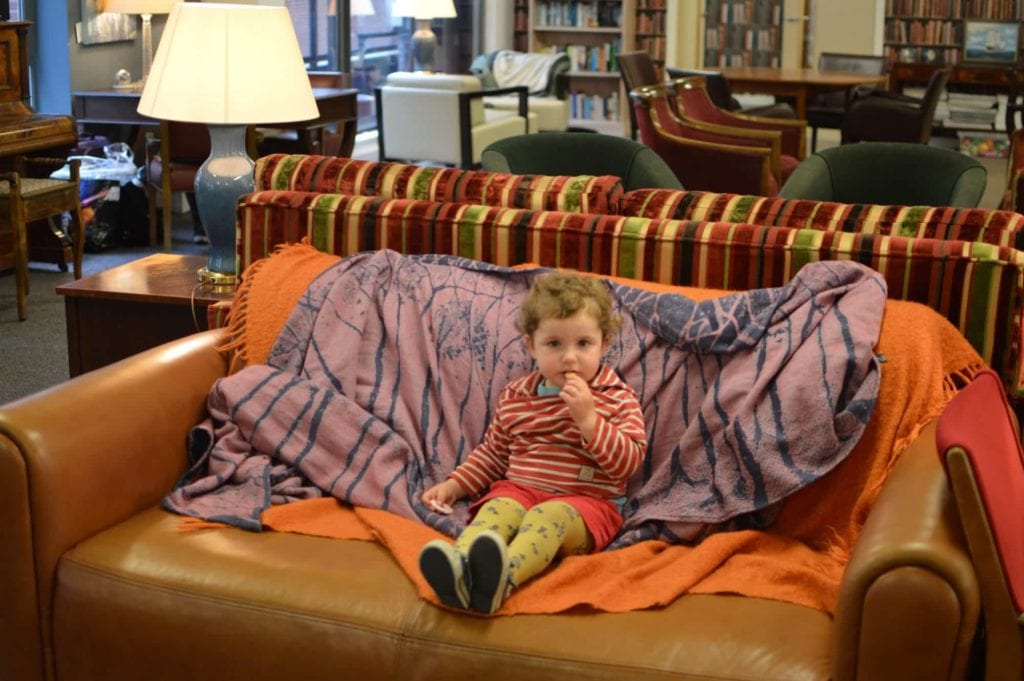 You can help yourself to the wide selection of food and drinks laid on (just give your pots a quick wash when you've done) The only thing that you pay for is the time you spend in the building- ordinarily 6p a minute but we've arranged a special price for our event. It is a  fun and unpretentious space, and their innovative business model challenges preconceptions about what a city centre cafe has to be.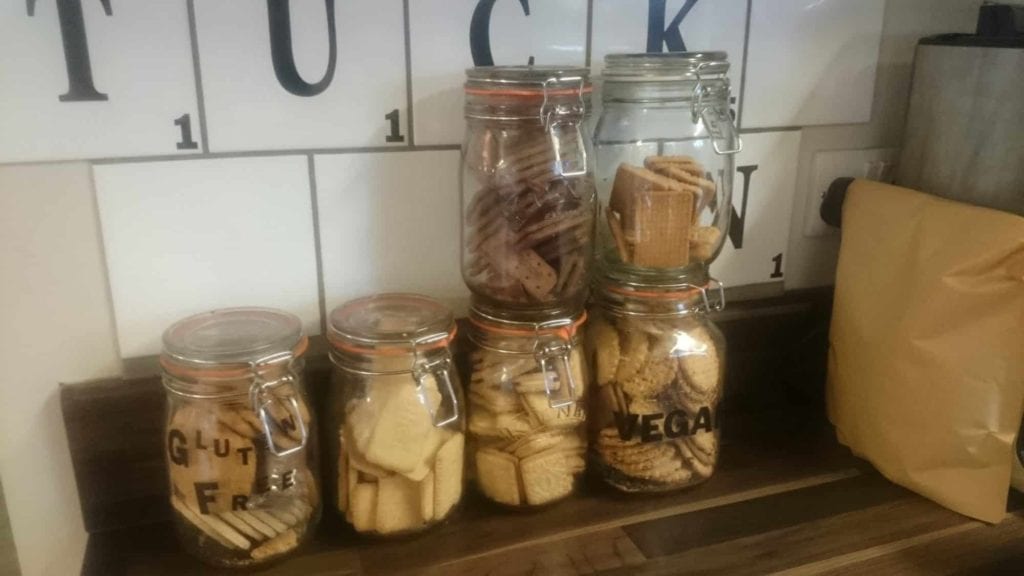 We love attending events as it gives us an opportunity to meet you all face to face. Being a predominantly online business means that we miss out on that.  Setting up our stall feels like playing 'shop' with our friends when we were children! There is definitely a self indulgent element to Winter Wovenland (in fact so many of our business ideas start with the words "wouldn't it be fun if we…") but we are gaining a deeper appreciation for how much work goes into planning these kind of events!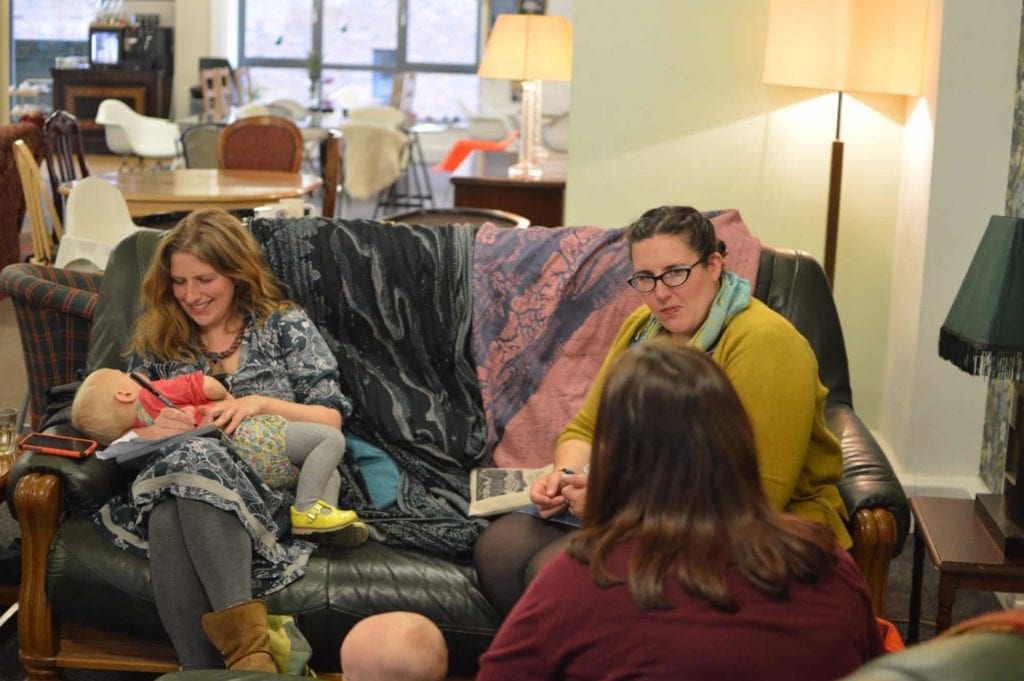 I think that we should make special mention of this being a collaborative event between ourselves, Baie Slings and Little Fellows. When we started our business back in 2012 we were one of only a couple of UK based wrap companies. The marketplace looks very different today and it is easy to get caught up and held back by the notion of competition. We've always tried to look beyond this and see how working together can actually benefit us all in the long run. We've developed weaver knowledge across mills and set up hemming resources that other companies can access, because keeping these resources protected might give us a short term 'edge' in the market but would stifle the growth of the woven wrap sector of the babywearing sector. What we need to do is promote the use of woven wraps and help the community to continue to grow (wrapping is far more commonplace now than it was a few years ago) as an investment in the future.
By working closely with other companies we can work like a group of artists, inspiring and encouraging each other. We can unite as a guild to develop best practice, share business ideas and challenge each other. When we give things away we get back more in return, and we are developing good friendships alongside professional relationships. I've wandered off topic a bit there, so back to it!
Our early doors ticket holder goody bags are filling up and looking really great, and we have commissioned some delicious cakes from local baking legend Aunt Sponge, including a gluten free sponge (we'll have to label this one so that you can tell because her gluten free cakes taste just as delicious as the rest of her baking). We're starting to sort tickets out, with standard tickets being emailed out and early doors tickets being sent through the post.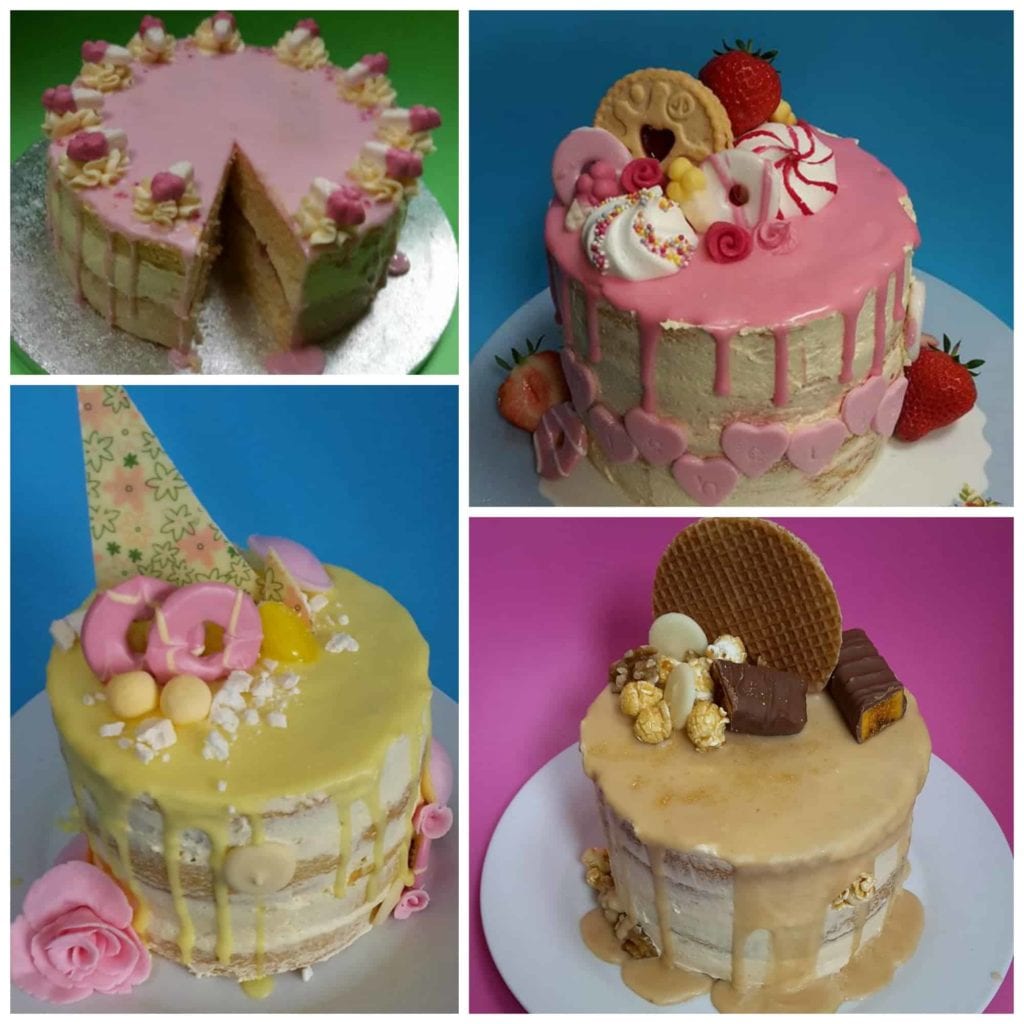 Whilst the venue is very child friendly, we will be setting one room up as a family area, with toys, blankets & cushions on the floor, space to let little ones stretch their legs a bit if the cafe is busy.
Event Exclusive Wraps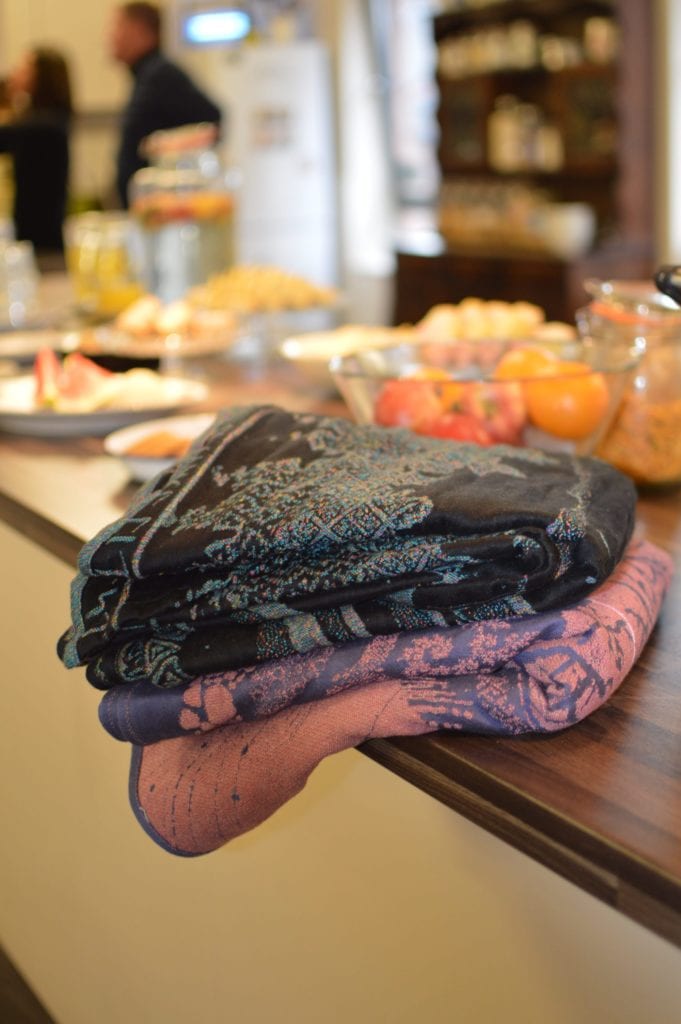 Each of the exhibiting companies will have a range of limited edition wraps available for sale on the day. We'll share more details about the Little Fellows exclusives once we have them, but here are some details about the Baie and Firespiral event wraps to keep you going…
Baie Slings exclusive Element Forest Floor is their double weft weave in 100% combed cotton. It is woven on their Autumn Rust warp that moves from a burnt orange to a reddish brown and the weft colours are black and pale lime green. The colours blend and move through each other to create an earthy vortex of autumn colours. It is a thick and dense weave but breaks in quickly to become soft, cushy, and mouldable and very robust.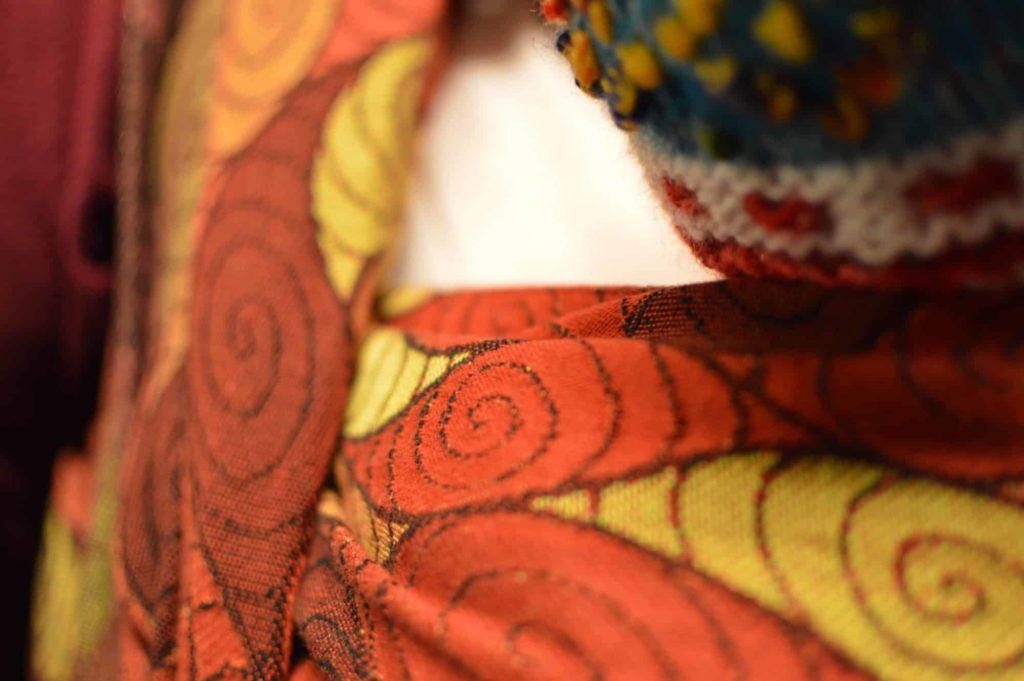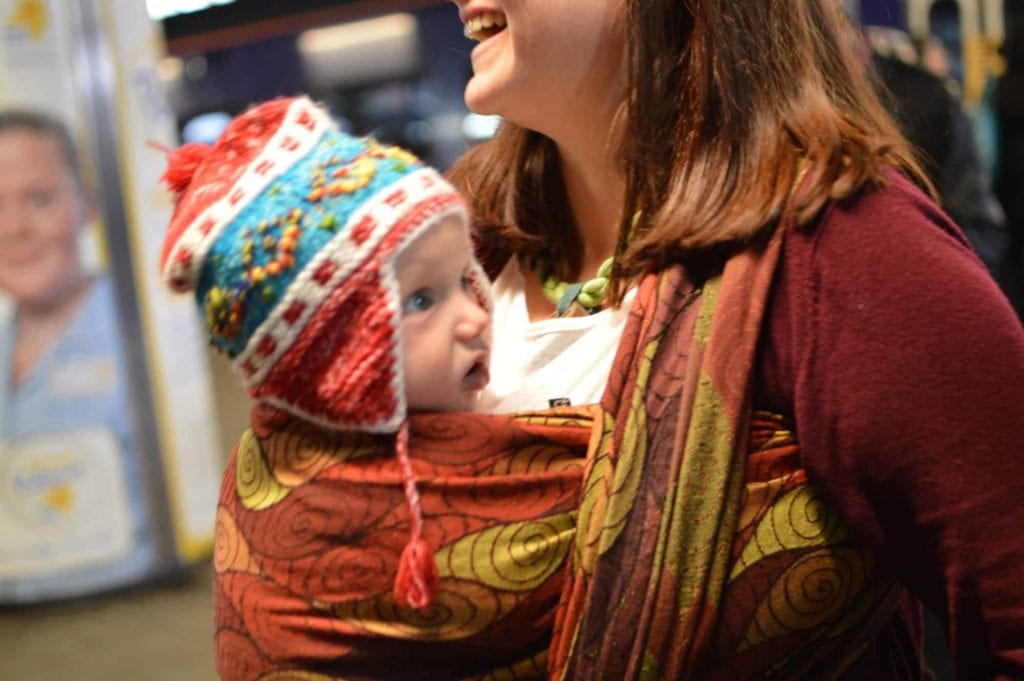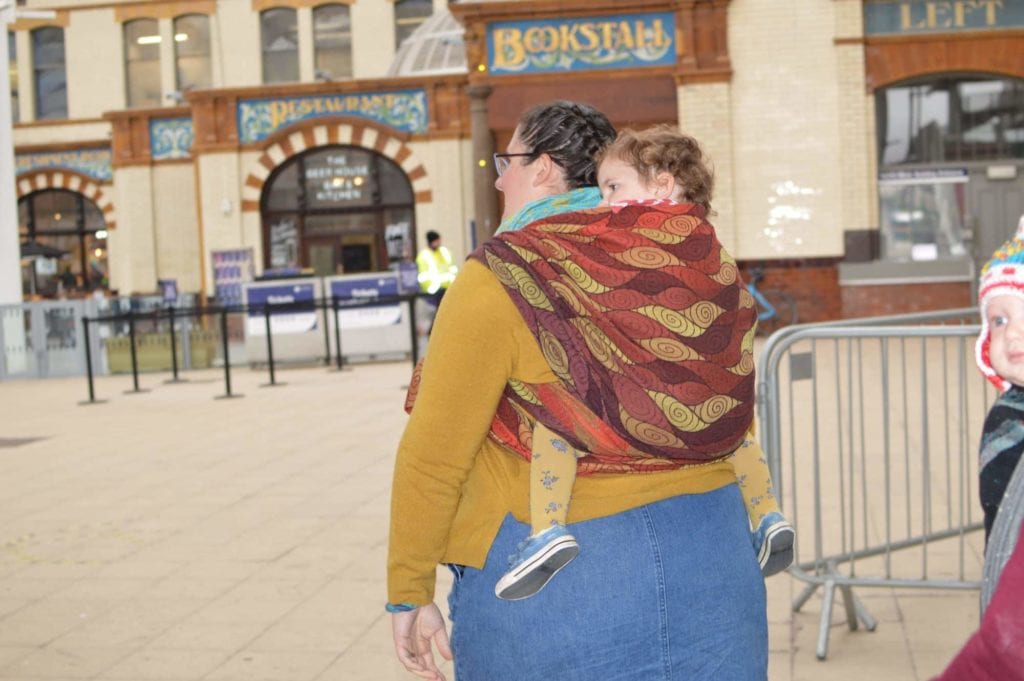 Belmont Octarine Winter Hill is one of the Firespiral exclusives. Named after the next village along from ours, at the foot of Winter Hill, it is a mid weight, Elements weave wrap, and 25% merino wool, 75% combed cotton. It doesn't feel obviously wooly at first due to the tighter weave, but retains the softness & bounce of wool coupled with the hardwearing elements weave to create amazing recoil and ease of tightening.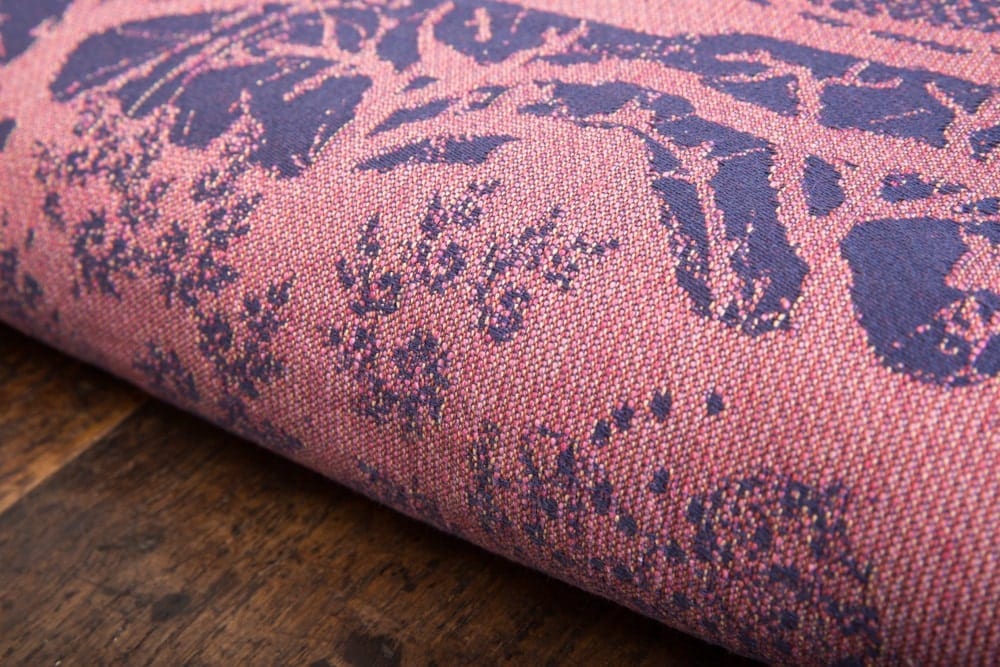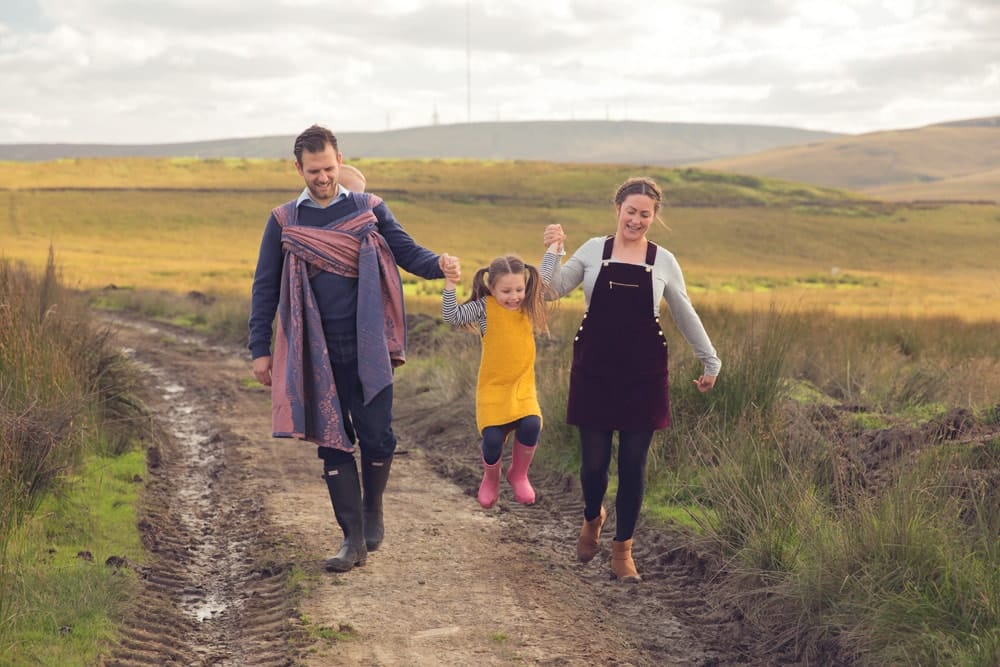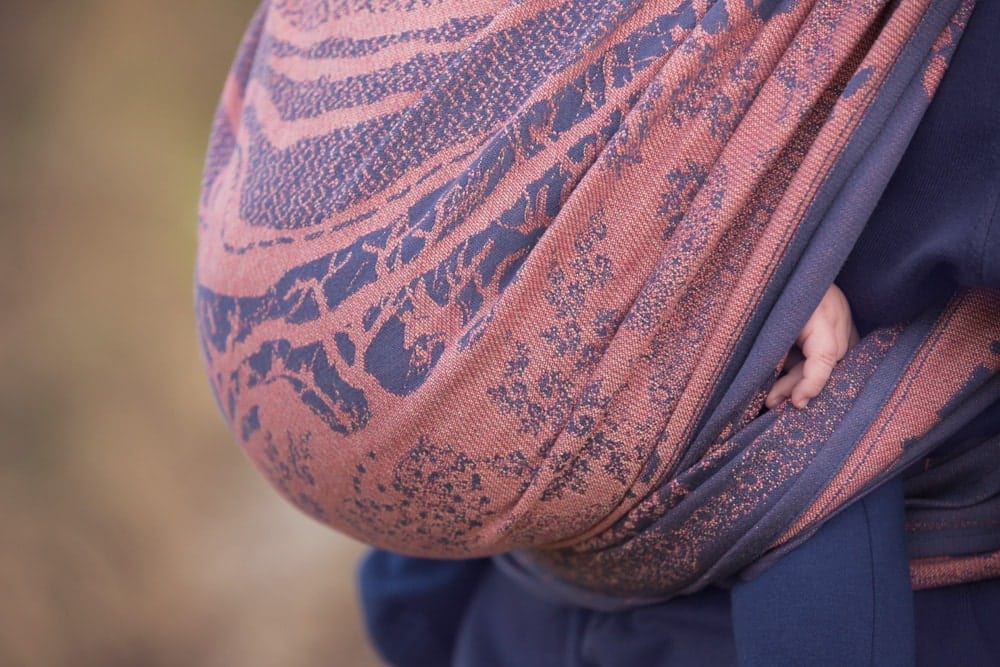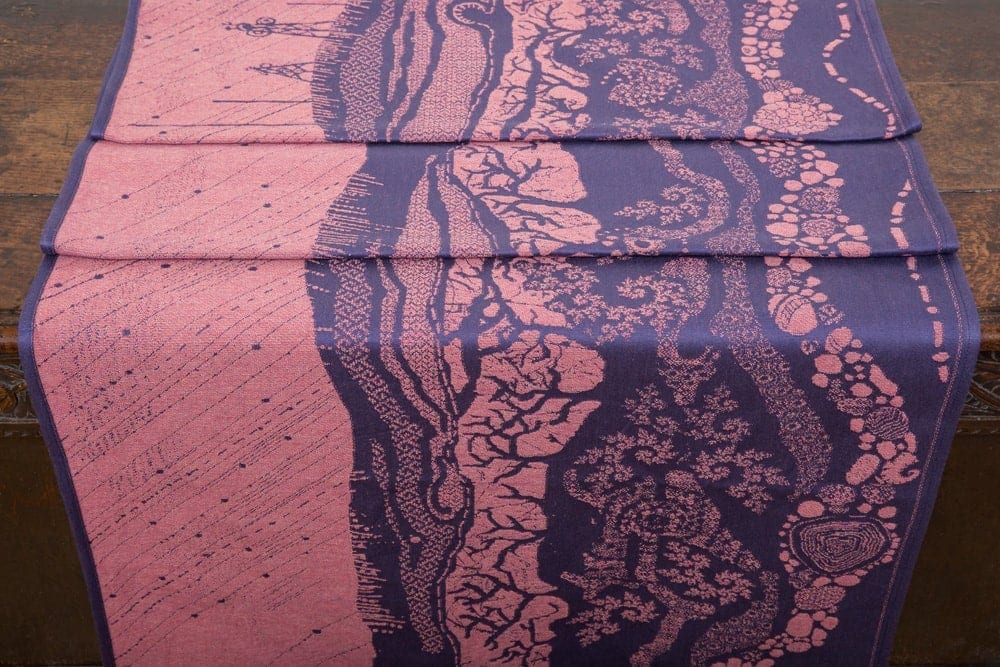 Blue Prism Obsidian Charters Moss is our second design woven for the event. This is a 50% linen blend Alchemy weave wrap weighing in at around 380gsm. It uses our Prism marled linen blended with blue combed cotton to create a weft with a rainbow sparkle to it! It is the same blend as Sylvan and Andromeda. We have used up the last of our prism linen now, and so this weft colour will be hard  to ever reproduce exactly.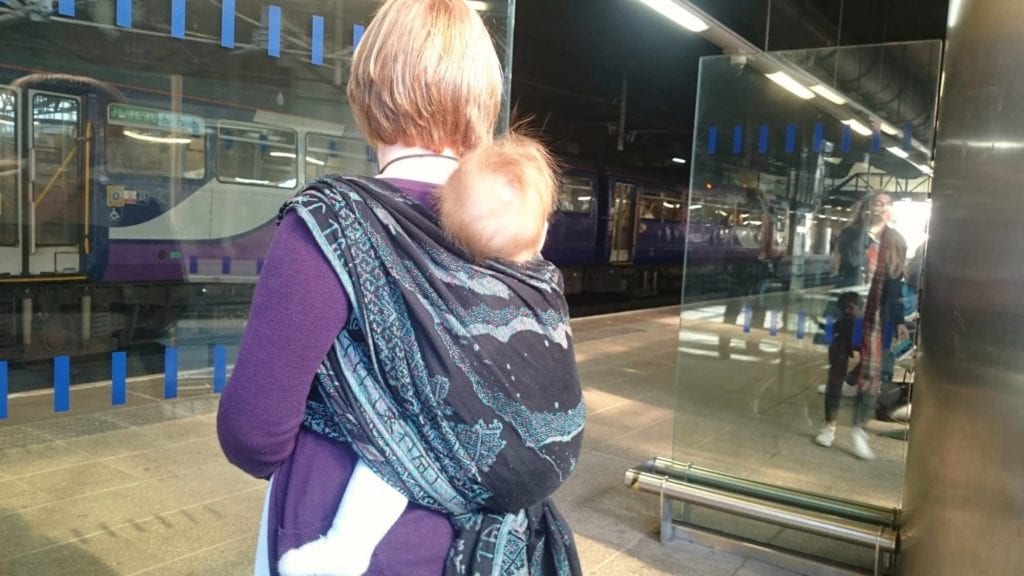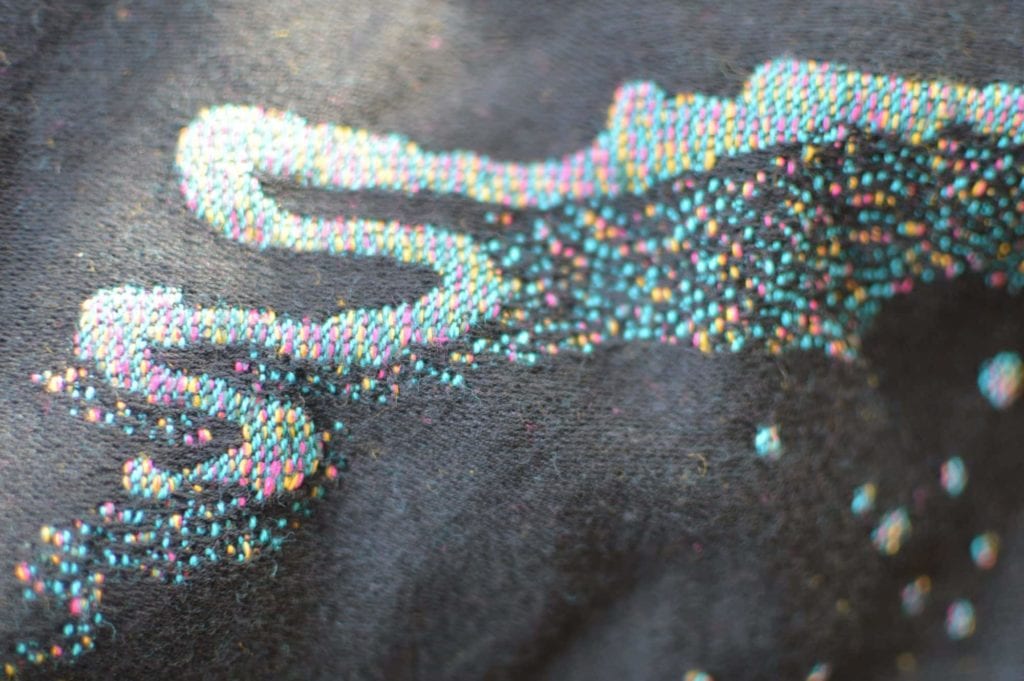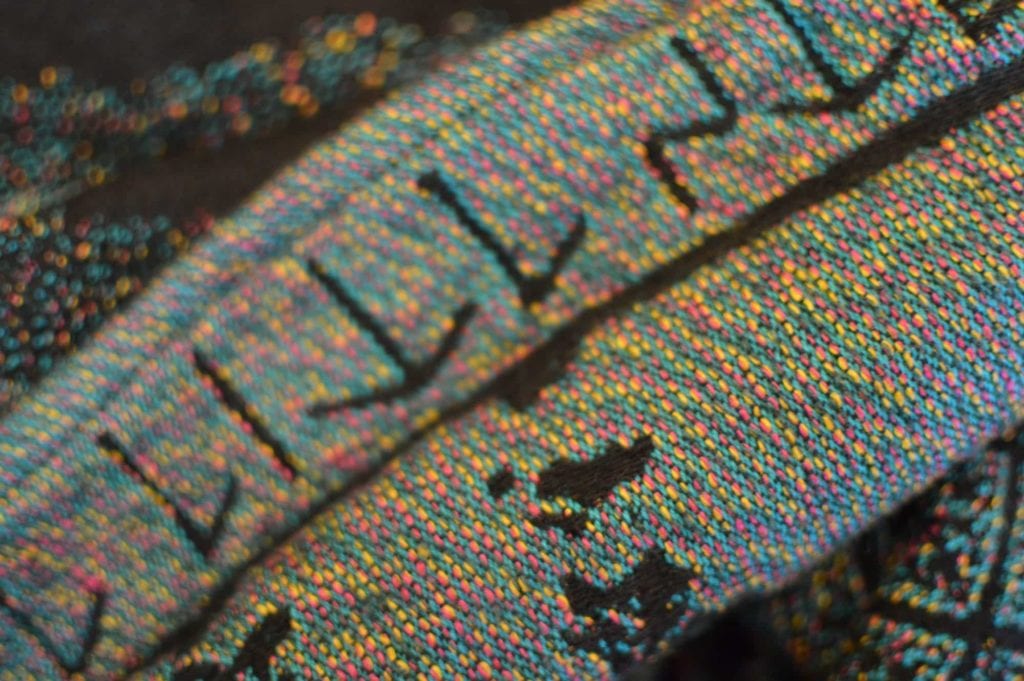 Baie's final exclusive is perfectly in keeping with our event. Sidonia Snowflake is a frosty delight of a 100% combed cotton wrap that celebrates all things blue.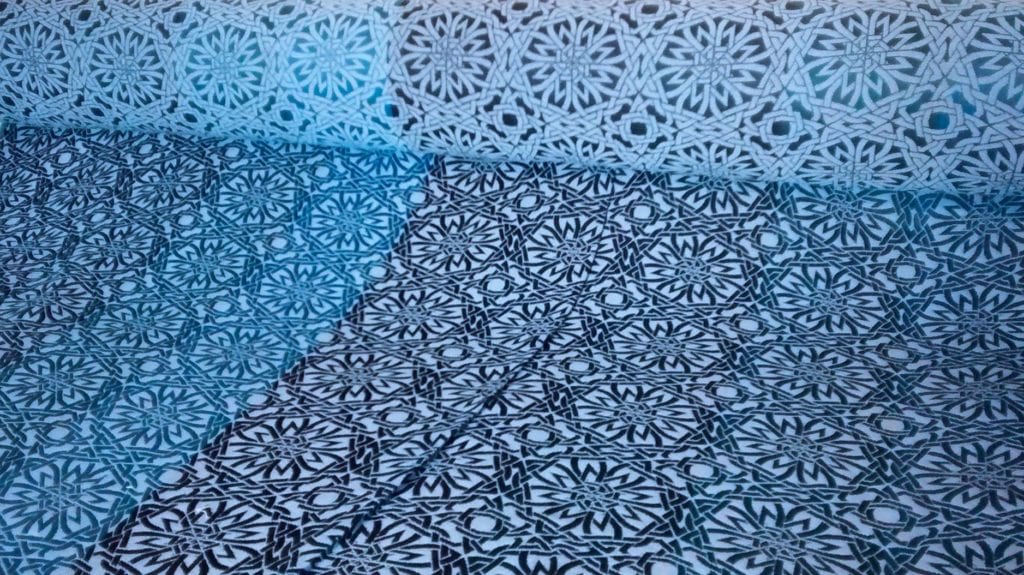 During the early doors period (11am-12pm) we'll have a limit of one of each exclusive per person (so you can buy one of every design if you wish, but not multiples of any design). Once the doors open at 12pm there will be no restrictions on purchases, allowing you to buy for a friend etc. If there are any exclusive wraps left over after the event they will be added to our respective websites.
What can I buy on the day?
Alongside the exclusive wraps  there will be a wide selection of in-stock wraps available at special event prices, with samples for you to try on and play with. We will also have a wide variety of accessories from all 3 companies, including scarves, purses, slingamebobs and some special items only available at this event (but more about those nearer the time)!
We're also hoping to have some Absolute Bobbins bags and Sling Betty ring slings available for sale.
Winter Wovenland is being held in Manchester (England, not one of the US ones!!) on the 12th November 2016.  There is still time for you to buy your tickets here.