Parties are always more fun when your friends are there, so we've teamed up with Baie Slings and Little Fellows to host our festive wrap social and spectacular pop-up marketplace! We are lucky to be able to work alongside such talented companies and build such good friendships at the same time. Similarly we get real enjoyment from the chance to meet our customers in person, putting names to faces, catching up with those of you we've met before and being introduced to new faces. There is a lot to be said for the level of support offered by our virtual village community!

Winter Wovenland will be held on Saturday 12th November with early doors entry from 11am and the main event from 12-2pm.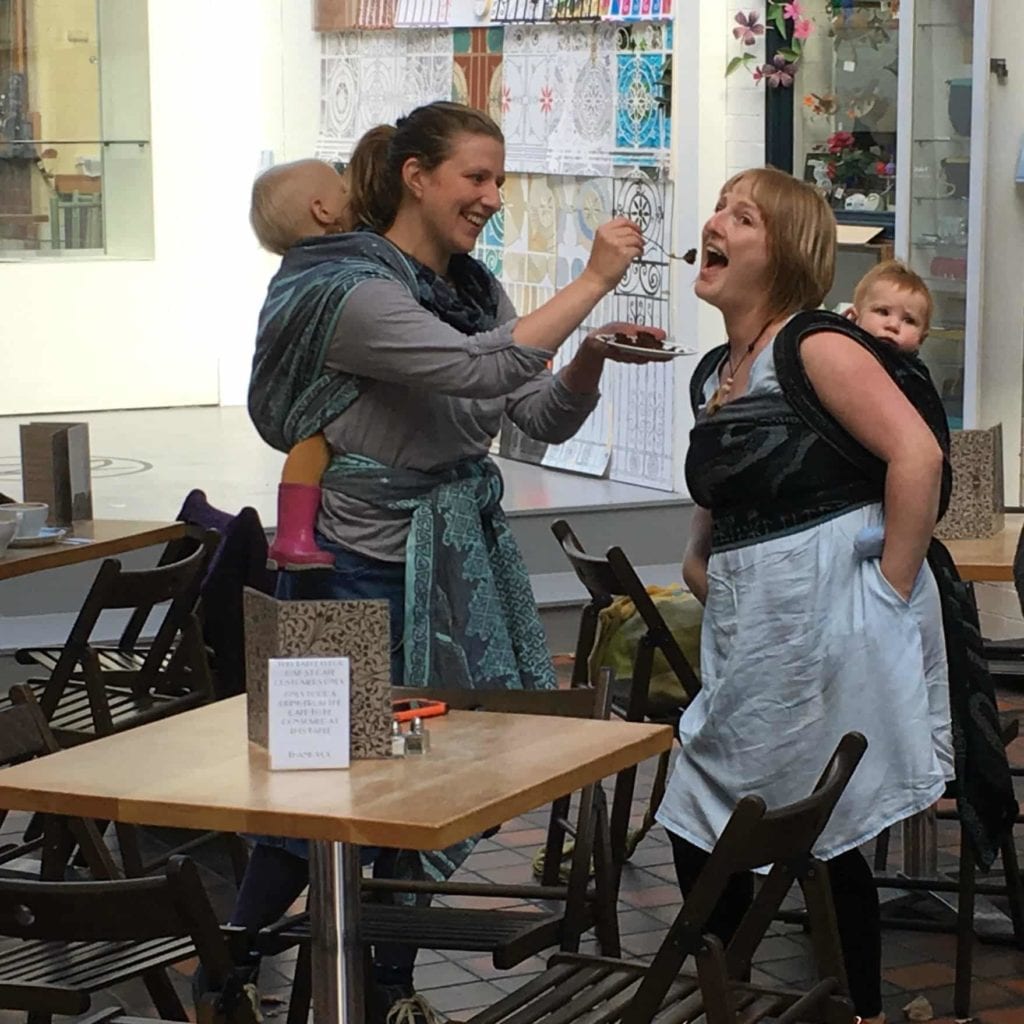 We'll be offering you the opportunity to browse, try out, and buy a wide selection of woven wraps and accessories from each of our 3 companies plus exclusive discounts and giveaways. There will be something for everyone! When you have finished in the marketplace, you can relax and chat with us all in our social area and help yourself to drinks, cake and other delicious goodies.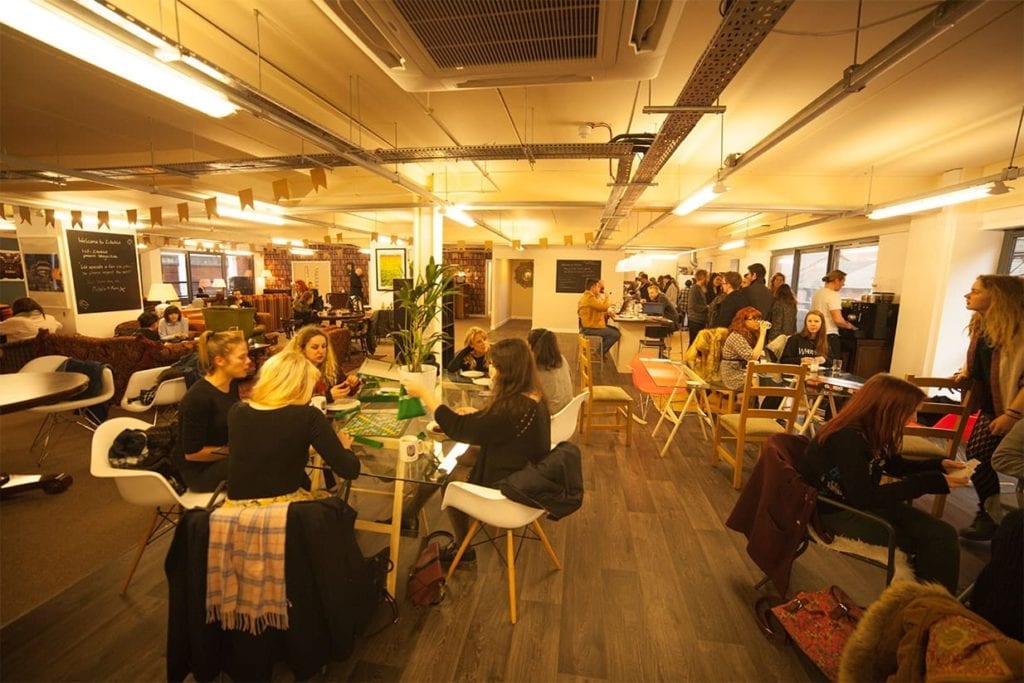 Each company will have its own limited edition exclusive woven especially for the event, so look out for more details in the run up to the event…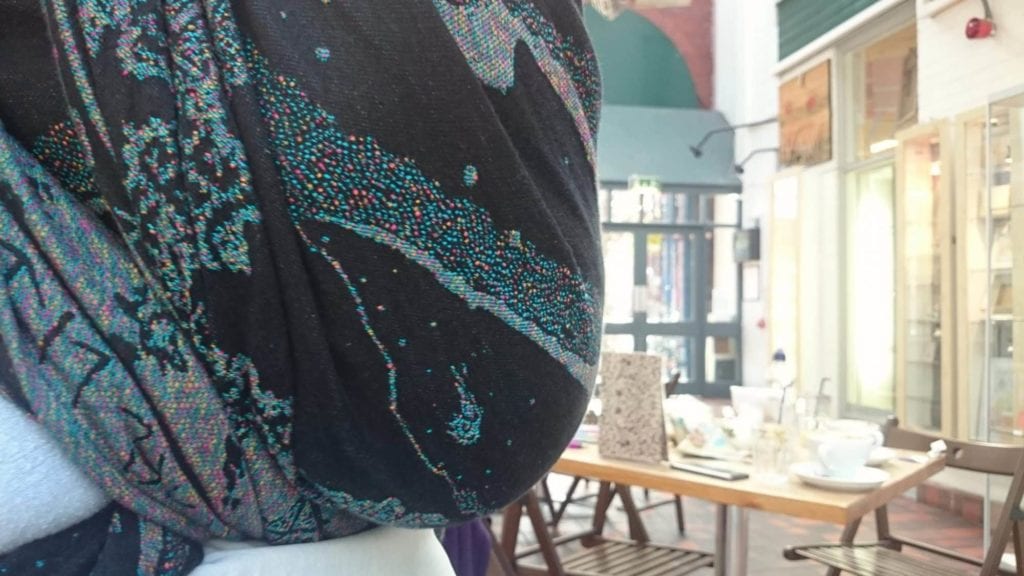 We'll be offering guided sling walks down to the fabulous  Manchester Christmas markets, so that you can make the most of the day, and will share our guide to all the child friendly delights that the city has to offer. We can try to help group people together if you are coming up on your own, and hopefully we'll make it down there ourselves for a mug of mulled wine at the end of the day!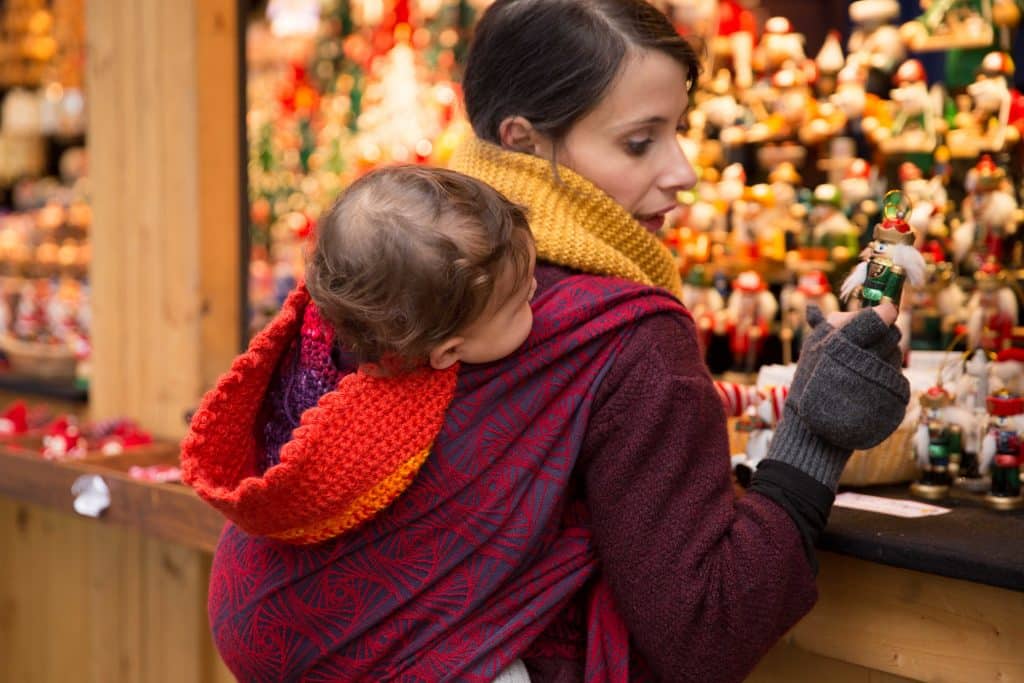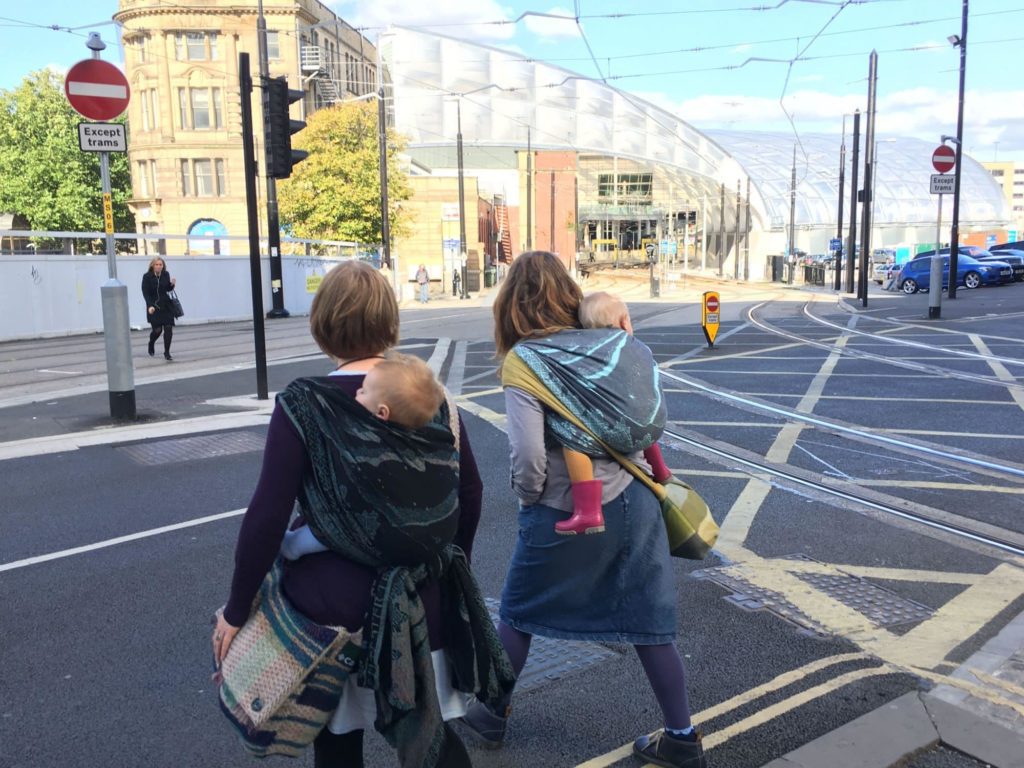 Live far away? Manchester is a brilliant, family friendly and affordable city to visit for the weekend, Its streets really comes to life during the winter market season. Excellent transport links mean that you can stretch a even a tight budget by finding accommodation outside of the centre and travelling into the city via train, tram or bus.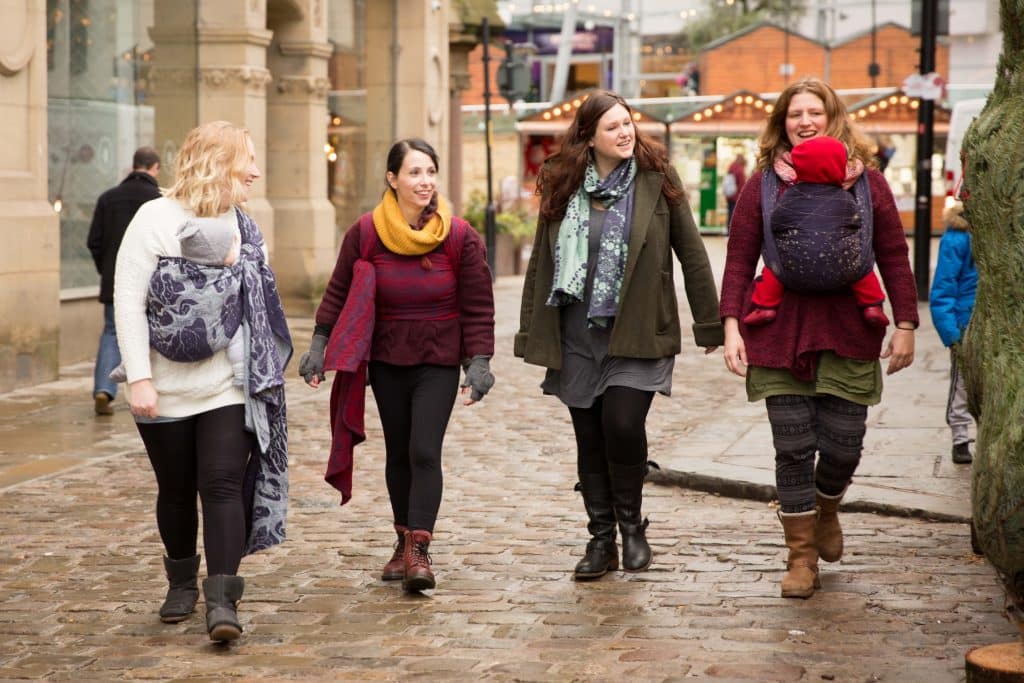 Winter Wovenland will be held at Ziferblat on Edge Street in Manchester's vibrant Northern Quarter. It is centrally located and easy to access via public transport. Ziferblat was created to be a 'treehouse for adults'- an eclectic social space that you can make yourself at home in use however you choose. Its relaxed, unconventional atmosphere felt like it would be the perfect home for our event.
[kad_youtube url="https://www.youtube.com/watch?v=E1D7d9JLYP8″ ]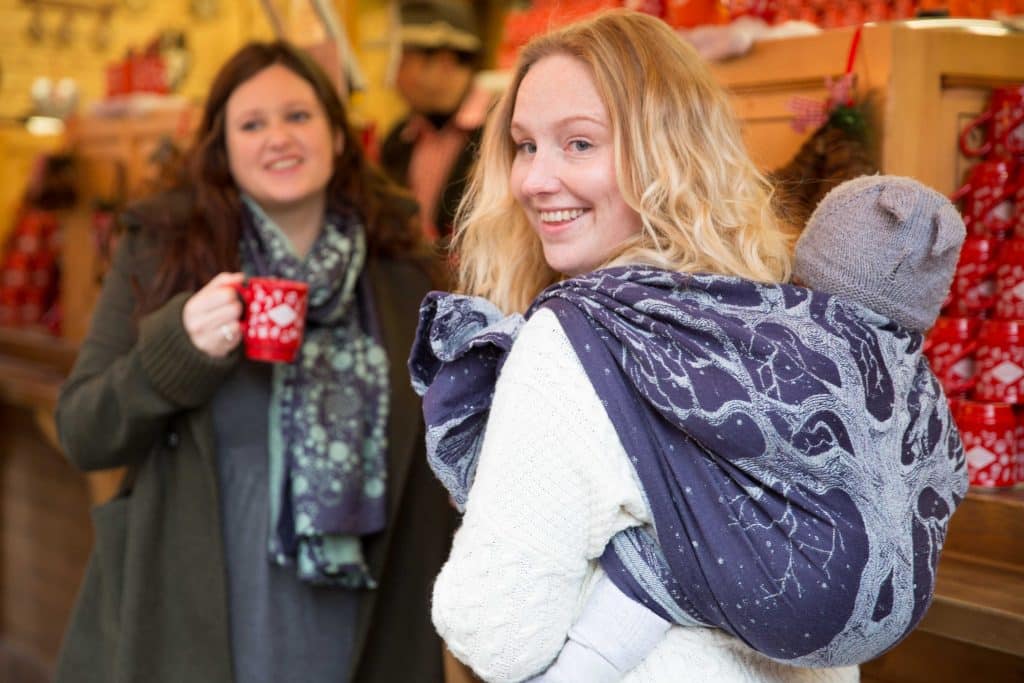 There are two types of tickets for the day. Entry is by ticket only and everyone aged 3 and over will need a ticket. Under 3's are free but need to be included on the form so that we have accurate numbers for catering and safety:
£3 Standard Tickets
These offer you entry into the event from when the doors officially open at 12pm until the event ends at 2pm. You can try on wraps in our tester area,  shop in the marketplace, relax in the extensive social area and help yourself to as much food and drink as you please for the full two hours. Ziferblat lay on an impressive spread with locally sourced coffees, cake, pastries, soup, toast etc. We'll also have some delicious speciality cakes made by the talented Aunt Sponge!
£25 Early Doors Tickets
These tickets allow you entry to the event at 11am, a full hour before the doors officially open. You can browse, shop, eat and chat with us during this quieter hour, but your ticket is also valid for the whole event, meaning you can stay for the full 3 hours should you choose to.
Also included in the price is an exclusive goody bag, filled with special things whose total value is in excess of the ticket price! We'll be revealing more details about these goody bags over the next few weeks.These tickets are limited in number.
Everyone is welcome and the venue has books and games available, with comfy sofas and plenty of spaces for family members to make themselves at home in, even if they aren't as excited by wraps as you are! Tickets are available here and are first come first served. 
Find Little Fellows on Facebook
We really hope that you can join us!!
You've discovered the extra special code for Seashell Cirrus Kaleidoscope!
We only have a couple of these wraps left on our shelf, so we want to help them on their way to new homes. Enter the code at checkout for an exciting discount!