Starling Glasto Starmap, a heavyweight woven wrap, has been woven on our combed cotton, teal green,  Glasto warp and uses a natural linen weft. This is the same fibre combination as our Facebook Group exclusive, Starling Glasto Murmuration.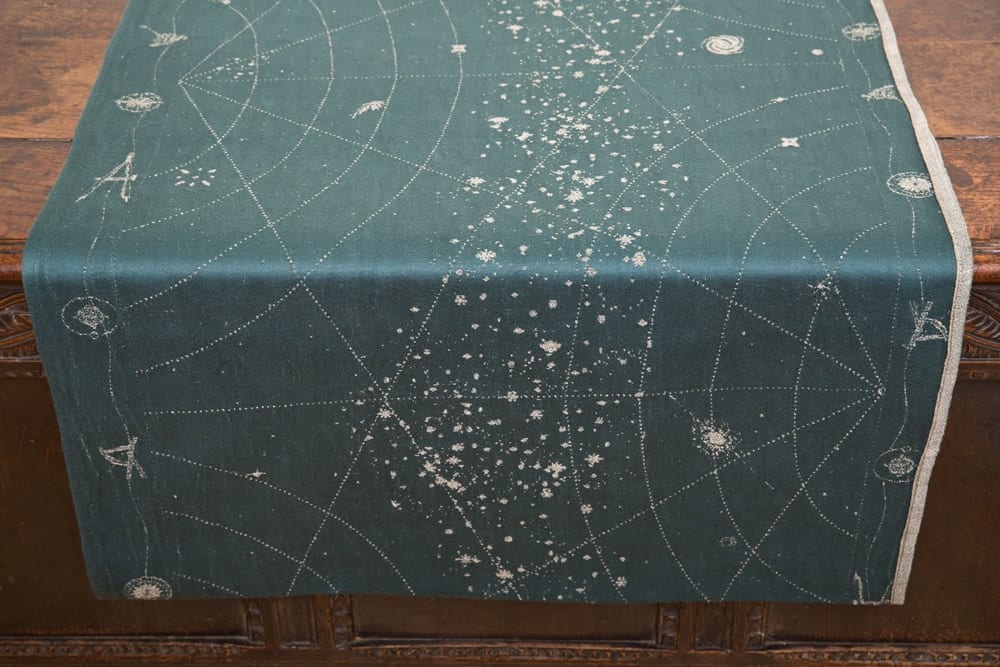 From the bag, the first thing that you will notice is that it smells of hay! This smell comes from the natural linen which we have chosen, and will gradually fade with wash and wear. The weft also has a lovely shimmer and the beautiful slubs and irregularities that we at Firespiral love! Before its first wash it also feels crisp and a little unwieldy .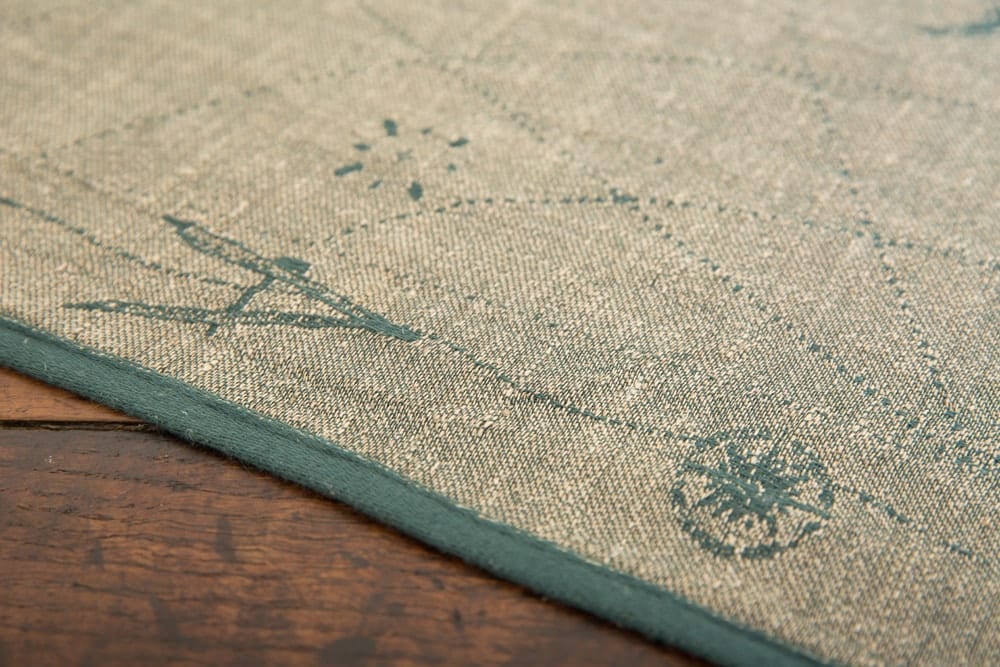 After its first wash it comes out of the machine a little wrinkled (not in the same league as 925 Twilight Starmap though 🙂 ), and will need an iron when damp to smooth it out.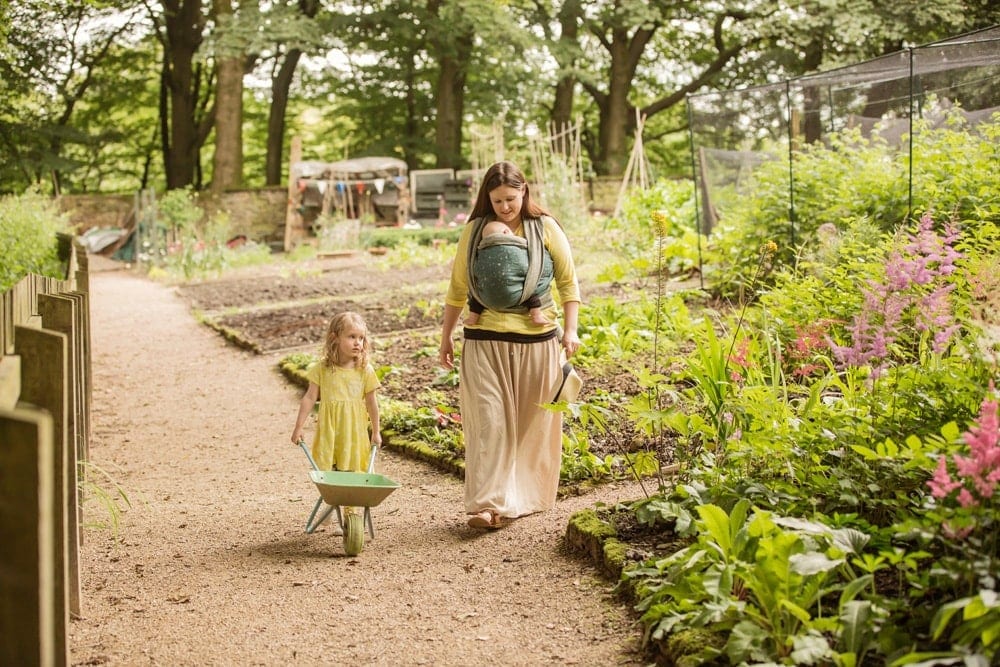 To wrap with, it is heavy and drapey, the thickness making it forgiving of a sloppy wrap job. The combed cotton face is smooth, allowing passes to glide, the weft face is rough and grippy, locking your carry into place. This wrap will improve with wash and wear, the linen eventually becoming buttery soft like an old pair of jeans.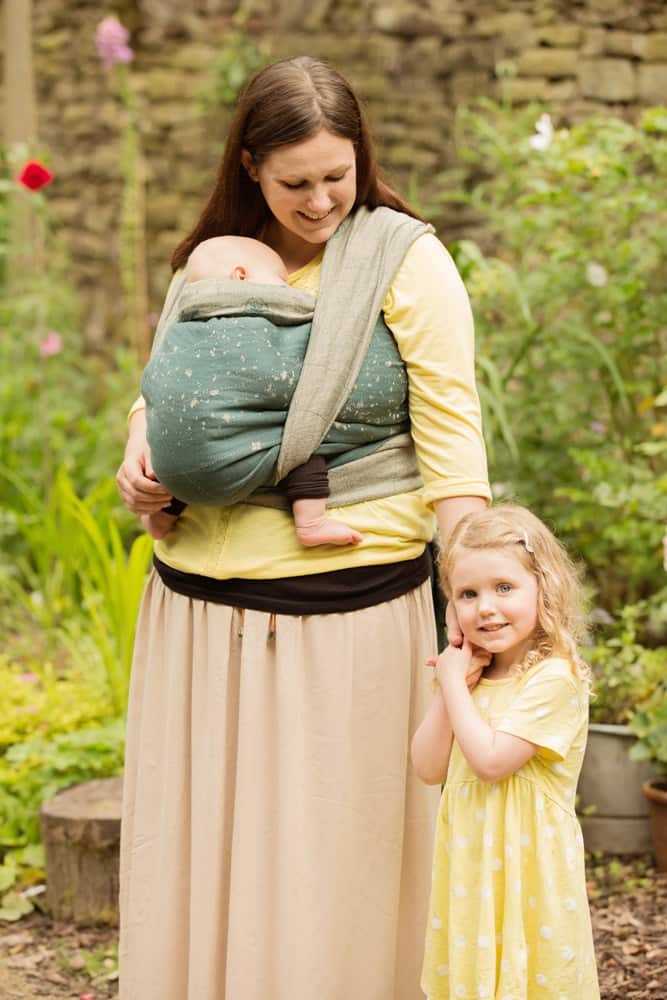 Starling Glasto Starmap, 50% Linen, 50% Combed Cotton, around 309 gsm,  will be available in our online shop from Friday 30th September BST.
Starling Glasto Starmap will be priced using our heavy blends pricing structure.
If you've enjoyed this post why not sign up to our monthly newsletter.
You've discovered the extra special code for Natural Mamas Firespirals!
We only have a couple of these wraps left on our shelf, so we want to help them on their way to new homes. Enter the code at checkout for an exciting discount!