The image of a bare-branched tree is something that has always resonated strongly with me (you'd only need to take a quick look at my art collection to come to that conclusion yourself!). I love the metamorphosis that autumn brings, the once verdant leaves turning red and copper and gold, dropping to the ground and revealing the stark beauty of the branches beneath.
Midwinter was our first woven wrap which featured this tree. At that point I thought of it as an apple tree, as that is what I see from the window when I am working. This changed when working on the development from Midwinter to our autumnal Harvest tree, and experimenting with various leaf types. The oak leaf worked best, so it became an oak, and along with the oak leaf came acorns, and you can't have acorns without a few squirrels…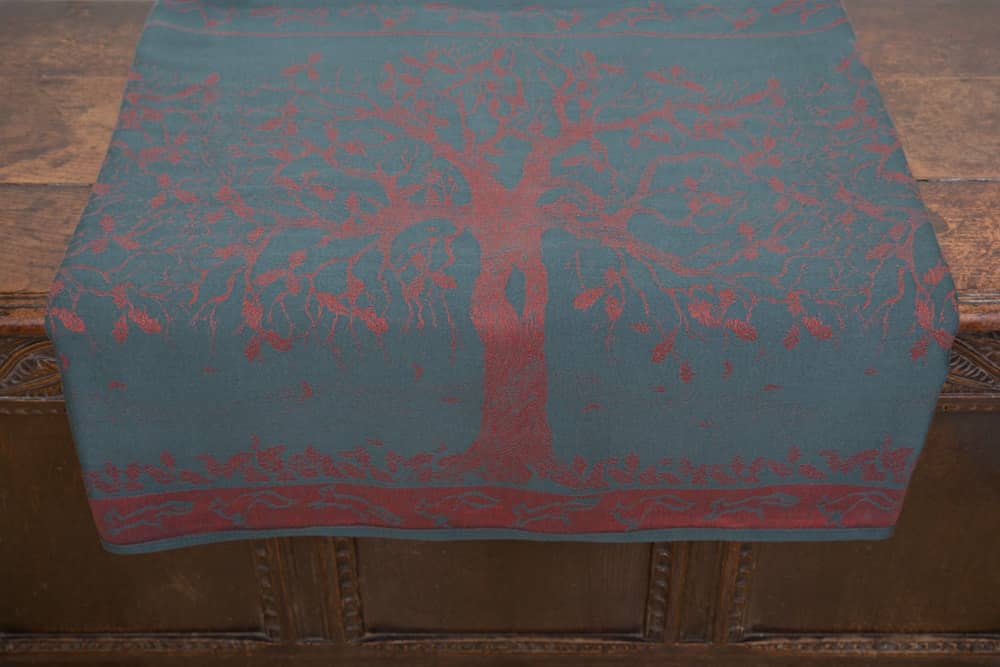 Copper Glasto Harvest uses the same shimmery terracotta hemp and teal green combed cotton warp which we used for our Copper Glasto Murmuration wraps. The hemp is our standard hemp which we have used in many of our previous designs. See our video to hear a bit more about our hemp weft.
Copper Glasto Harvest is a medium weight woven wrap at around 245 gsm, it is woven using our Alchemy weave, making it soft and mouldable and needing very little breaking in. This is a true birth to toddler wrap, it is soft and thin enough for a newborn yet strong and supportive enough for a toddler, even in a single layer carry.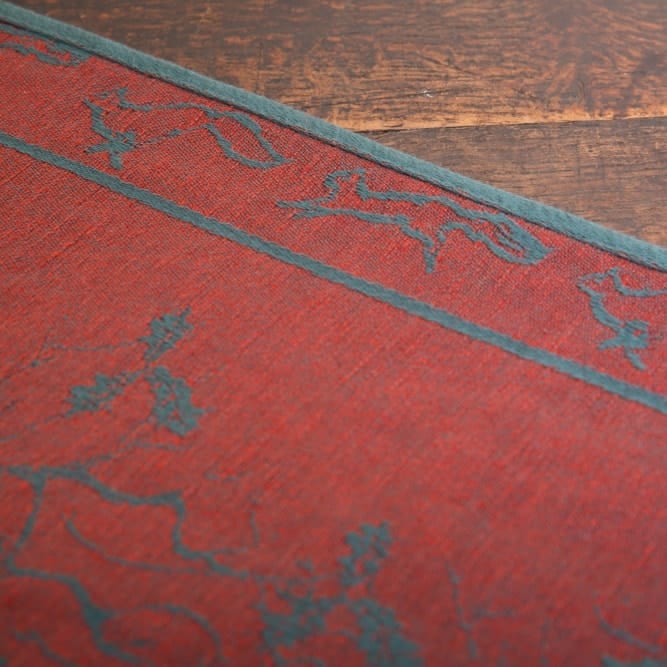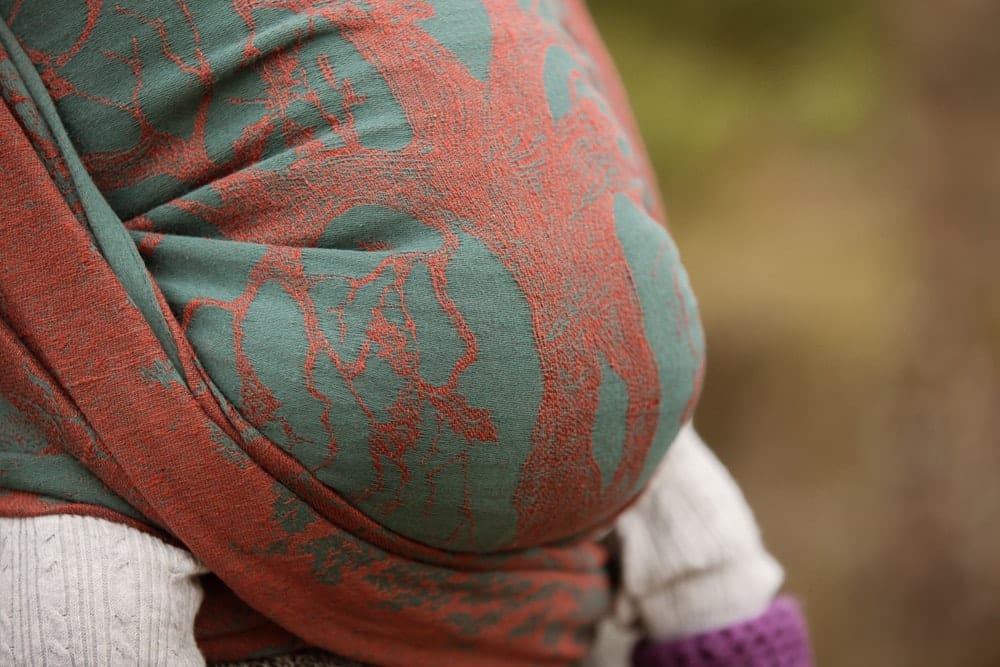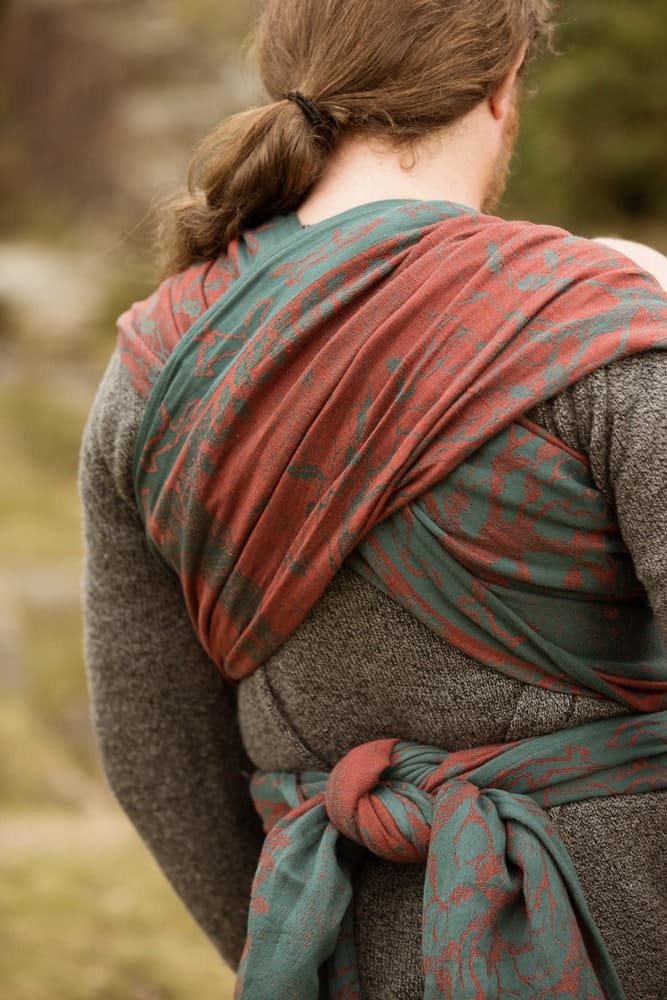 Copper Glasto Harvest will be available to buy from our website on 10th September 2016, from 10am BST
If you've enjoyed this post why not sign up to our monthly newsletter.