There is a visual lexicon to every geographical area, and around where I live it is the moorland grass tufts, crisscrossed with glittering peaty brown ribbons of water cutting their path down the hillsides. Ochre grass, red shale, evergreen forest plantations filled with deer and pheasants.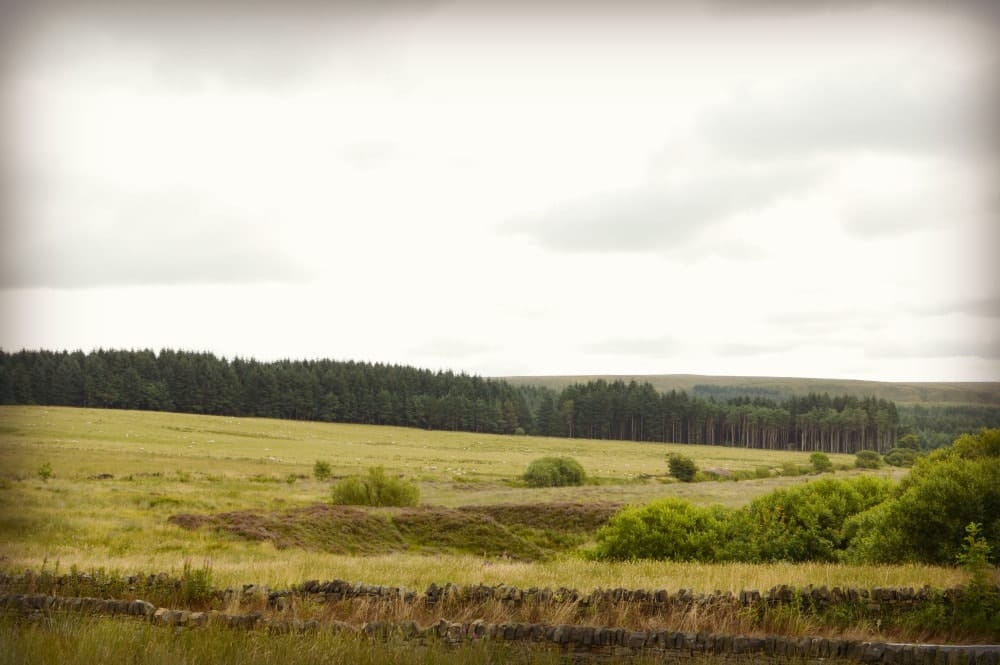 Our newest design is called Charters Moss, named after the site of the bronze age settlement on the edge of our village. It sits between two hillsides- Winter Hill with its striking TV masts, and Turton (which translates from it's original root as 'Thor's village')  Heights with its Bronze age stone and earthworks. There is very little remaining evidence and even the stone circle and cairns that lie only a few hundred metres from my house (that would once have been as visually impressive as the modern day masts) are now hard for the untrained eye to spot.
It has always fascinated me that thousands of years ago, people would have trodden the paths that we still walk each day, stood on that hillside and looked over the same landscape.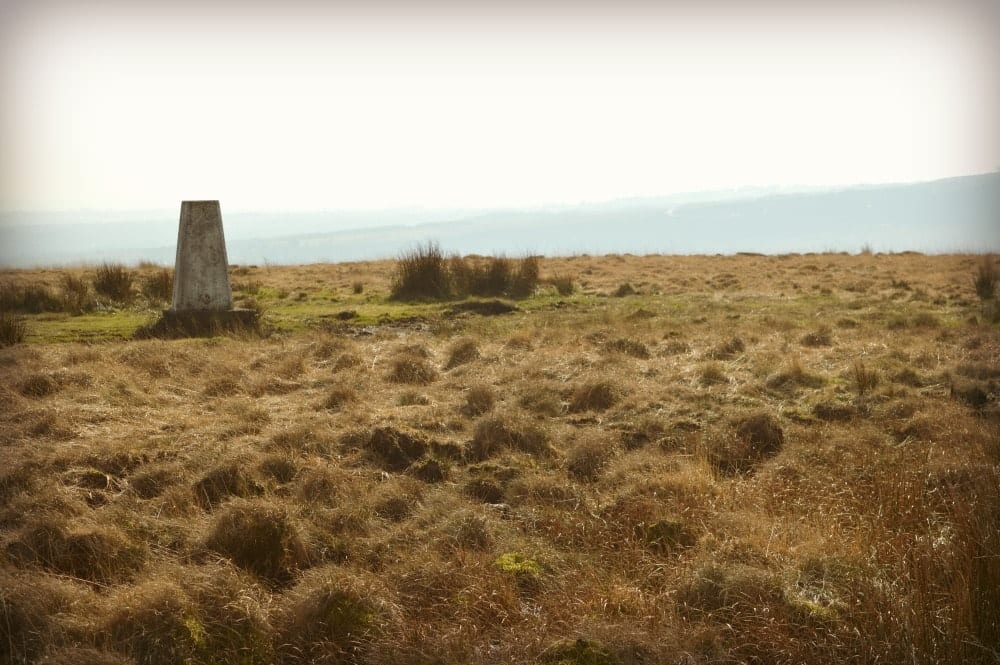 We wanted to make a wrap that featured the northern lights as there is a romantic fantasy to them. It is technically possible to spot the lights around here with some careful planning, good timing and an awful lot of luck, but ultimately this wrap is a flight of imagination! We wanted to root it in something familiar- a landscape that we care about and could do justice to. To demonstrate that we find our home to be magical and beautiful, even though the mill towns of the North West are often portrayed as industrial and bleak.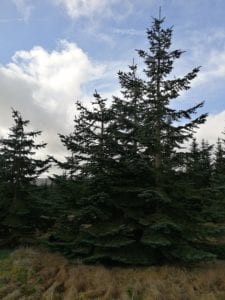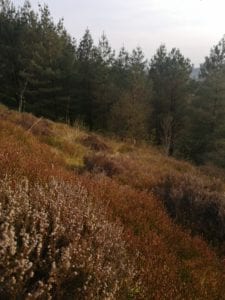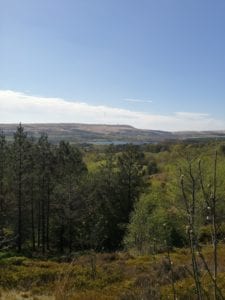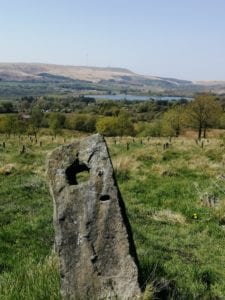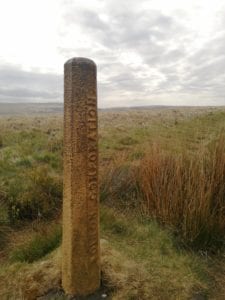 I've been reading about the history of weaving (and pre-woven textiles), and my imagination was sparked by the way that the our world can change so dramatically over time, and yet be underpinned by universal constants that would be familiar to every woman regardless of the era and land into which she was born. There is something tremendously reassuring in that feeling of being so small and insignificant, yet connected to such a mighty chain!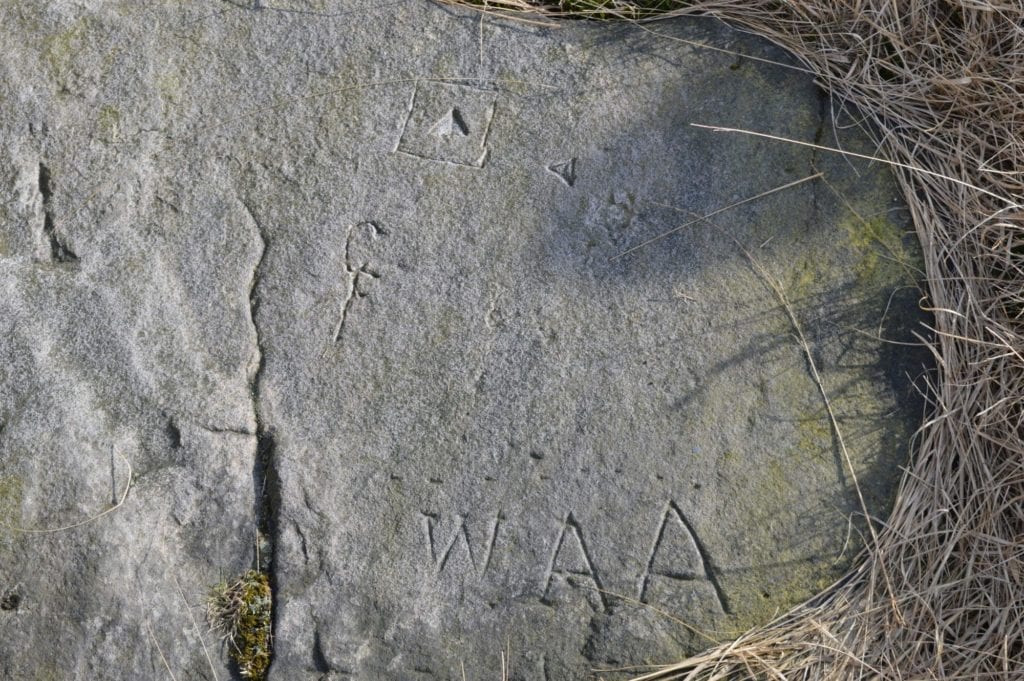 The runic border is written using the Anglo-Saxon futhorc, a later adaptation of the elder futhark, changed to accommodate the progression in language as new cultures adopted the land as their own and cultures mingled.  We incorporated some of our favourite little elements of the starmap sky and also the constellations of Aquarius and Orion. The treeline contains traditional weave patterns, drawn then 'painted' into the picture.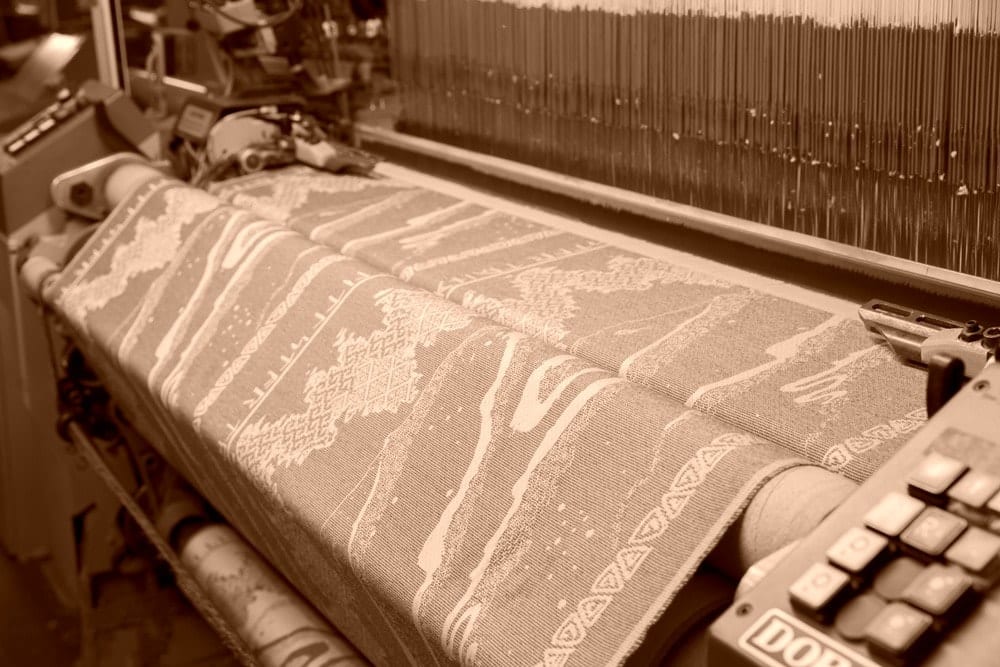 The designing process took forever with this one!! Capturing something as ethereal as the aurora borealis in two solid colours is very tricky, and whilst there are lots of complex weaves that would create clever effects, they ended up looking too polished and over engineered to fit with our style. If you look carefully you can see where the individual pencil marks have been translated into the weave of the hand drawn sky.