The names that we give things can have a huge influence over how we view them, and so we are always mindful when inventing them for new wraps. We had a competition to name a design a while back and chose "tentacular spectacular" as our winner. It divided opinion, with some people taking delight in the irreverent nature of the moniker, and others feeling that for them,  it detracted from the beauty of the design. We have always tried to have fun with names, and to deepen the conceptual connotations of a wrap without taking ourselves too seriously. We often find that we don't really know a new wrap until we have named it, and we love to hear the pet names and abbreviations that you endow them with as they go out to find their new homes.
Barnacle is a funny word, not particularly glamorous or graceful, neither is its namesake at first glance, although a closer look at barnacle encrusted roscks reveals a riot of pattern and texture that is quite mesmerising. It rolls off the tongue nicely though, and who doesn't love the dashing Captain Barnacles, leader of the Octonauts?!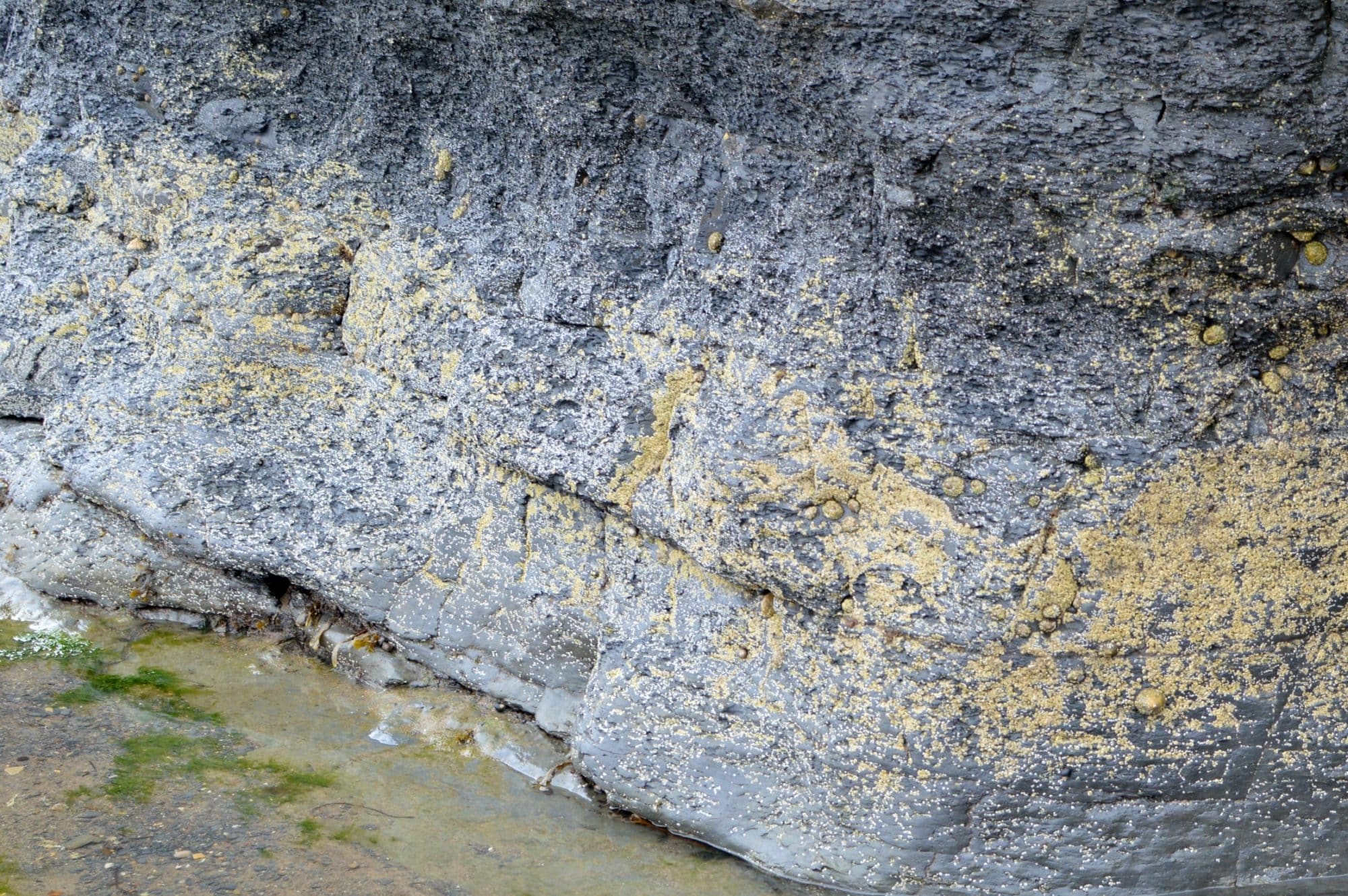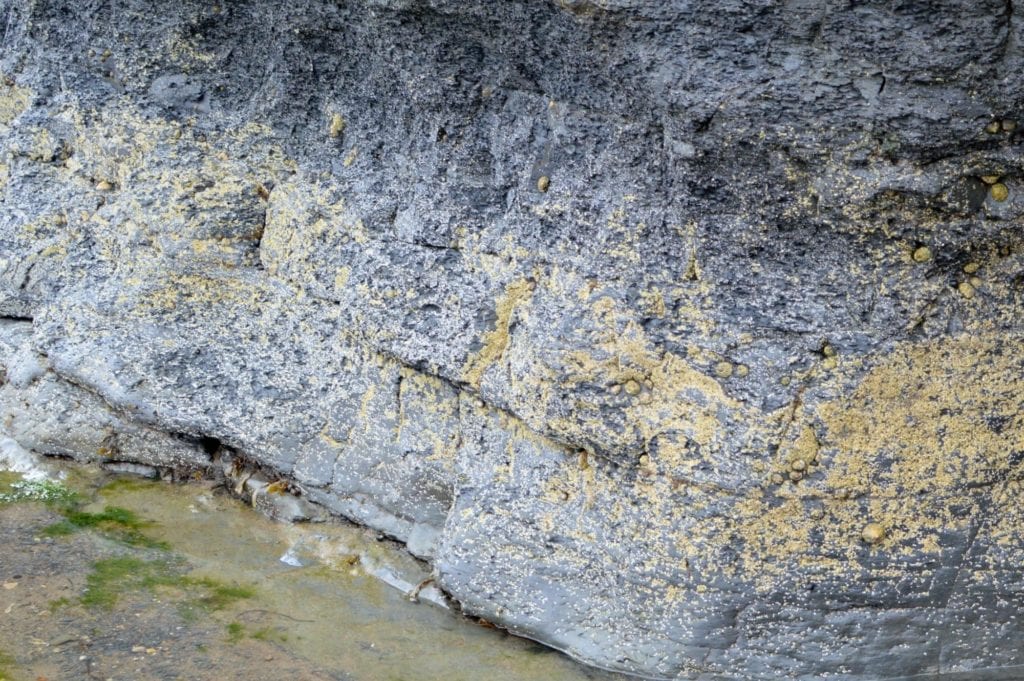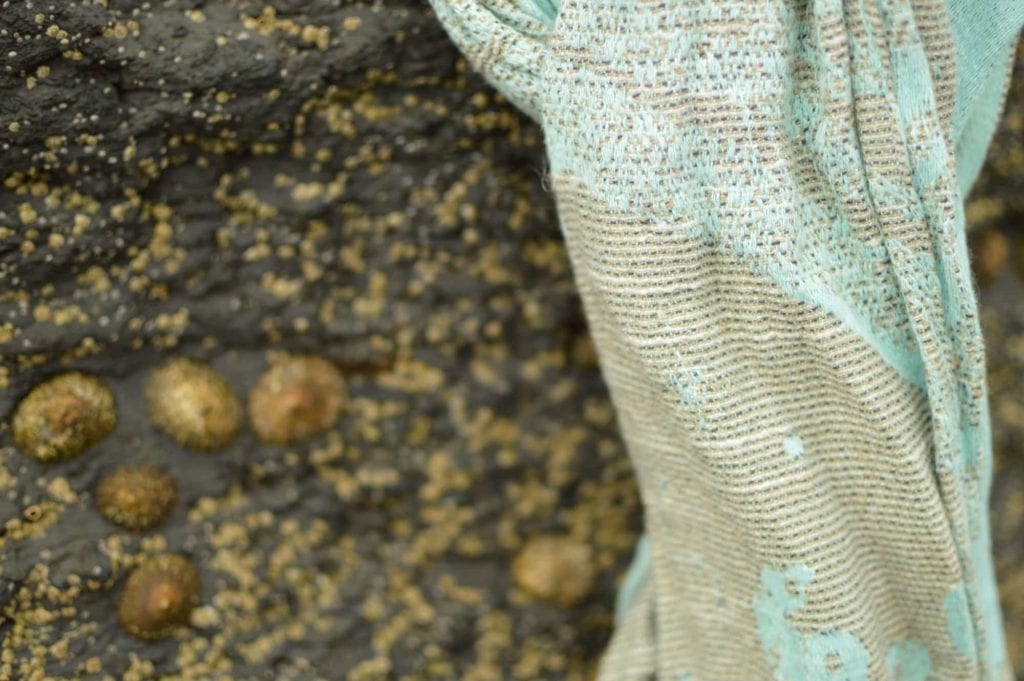 This wrap is a tri-blend of fibres, with 4 distinct yarns in the weft. Then chunky white viscose linen adds texture, softness and shine, there is a fine neutral coloured linen thread and then two different coloured cottons, one of which is a marl yarn (two different colours twisted together)! Just like the sand on the beach, they work together to create an overall effect, but up close you can see all detail in all the elements that make up the whole.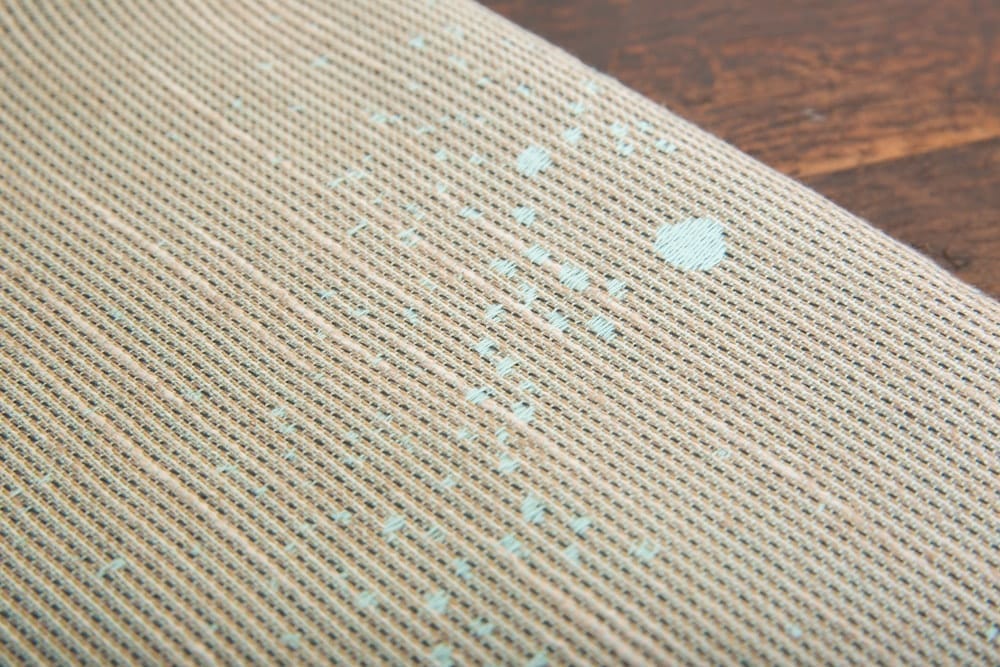 Preliminary weighing and measuring brings it in at just under 300gsm, but it is an incredibly drapey, floppy feeling wrap, despite the texture it doesn't feel thick in hand. It is easy to wrap with with a balance of slide and grip, cushioning and moulding.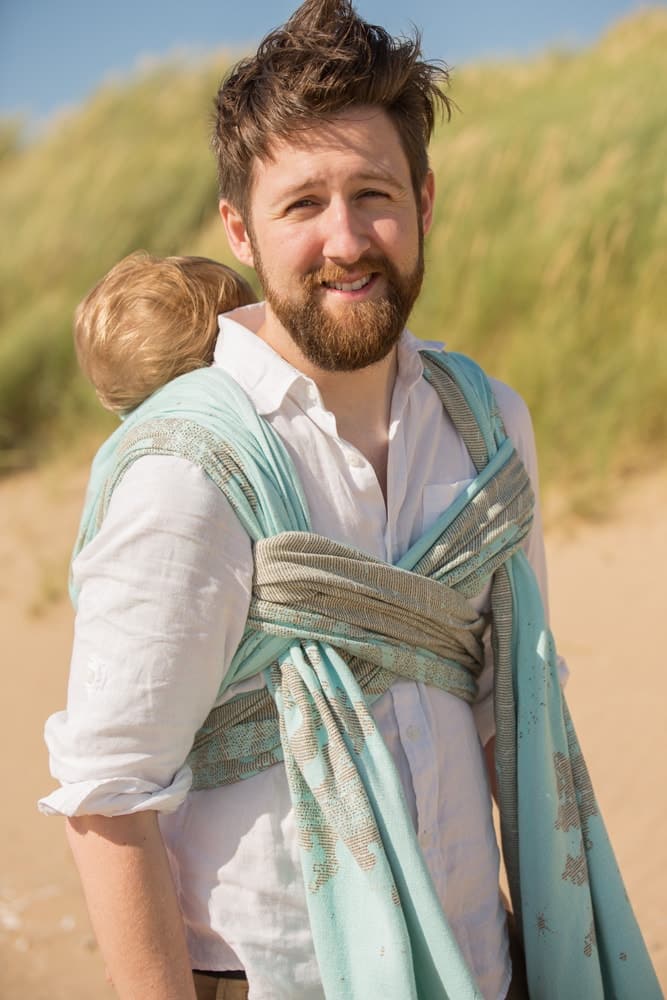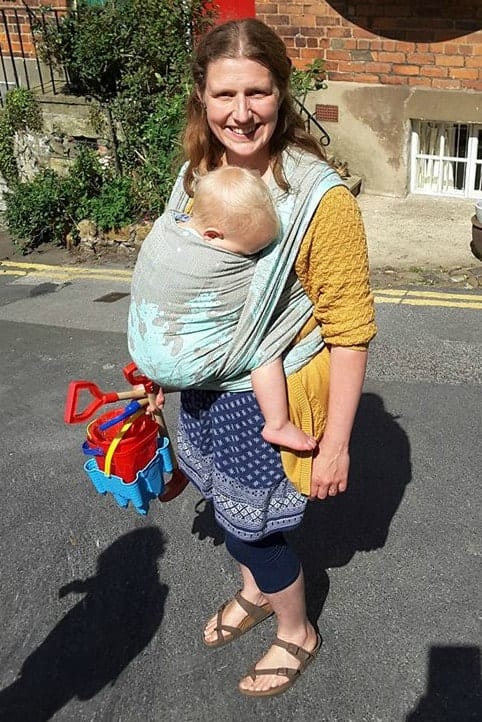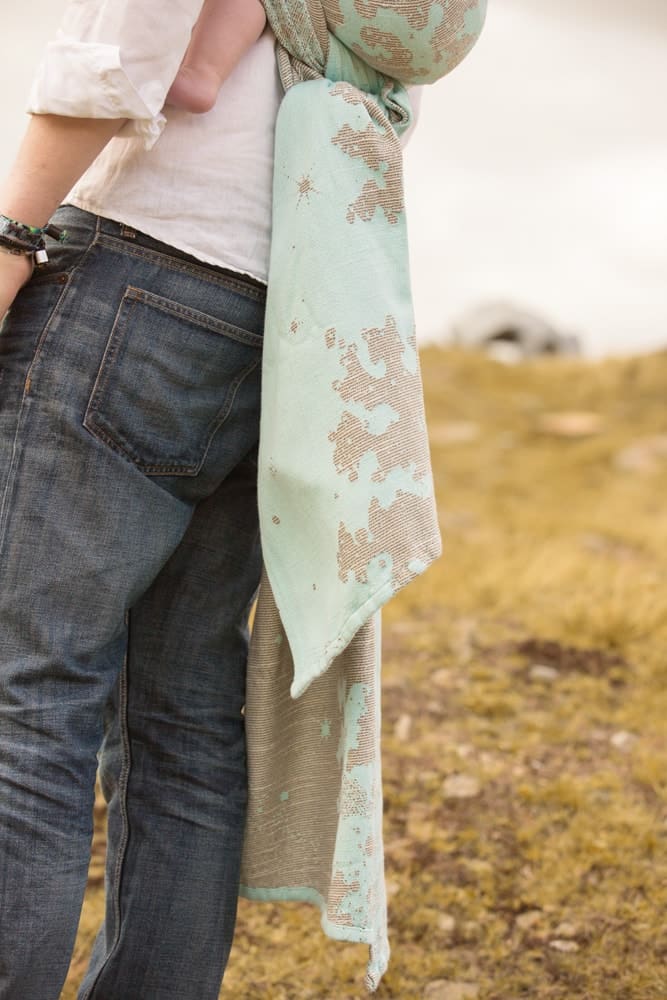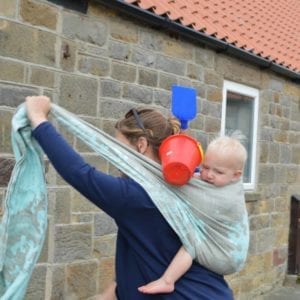 Barnacle Aqua Seafoam will be available to buy in our shop from 24th August 2016