Pyrula Aqua Vortex embodies our enthusiasm for sunny days and sandy beaches. There is a certain light at the seaside in the North of England during the summer months that belies the comparative weakness of the sun's rays up here on even the hottest days, and that influences our colour palette- we can't help but hint at a cooler cloud on the horizon!
The tri-coloured weft has a detailed texture and the chunky cream linen glistens amongst the warm toned cotton. This warmth brings out the green tones in the aqua and intensifies its overall colour. Linen has naturally heat regulating properties; being a long, hollow fibre it has the capacity to absorb liquid quickly and then allow it to evaporate, in much the same way that sweating cools the surface of our skin!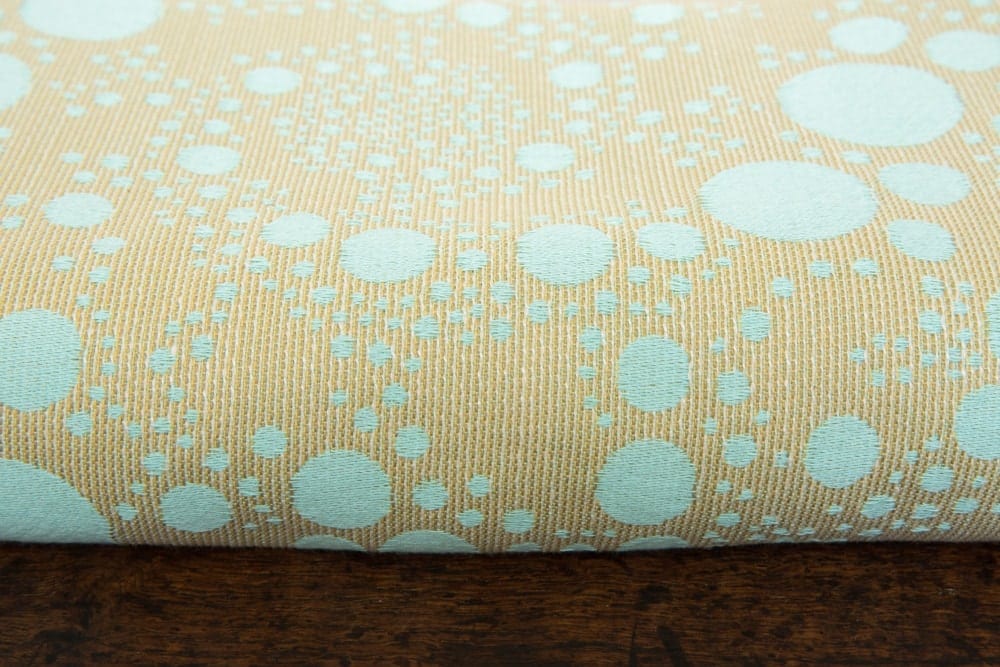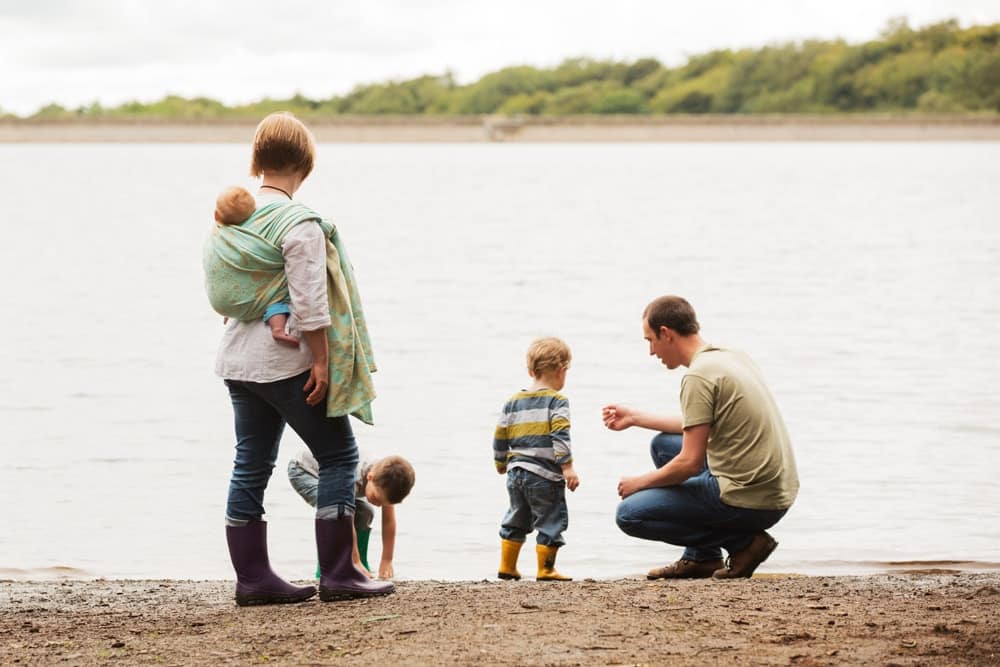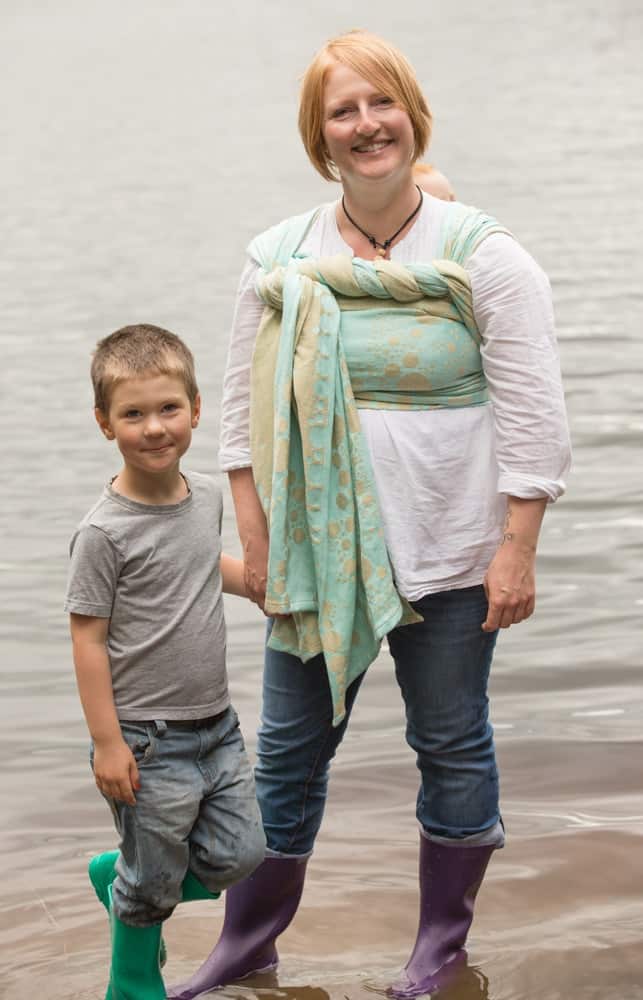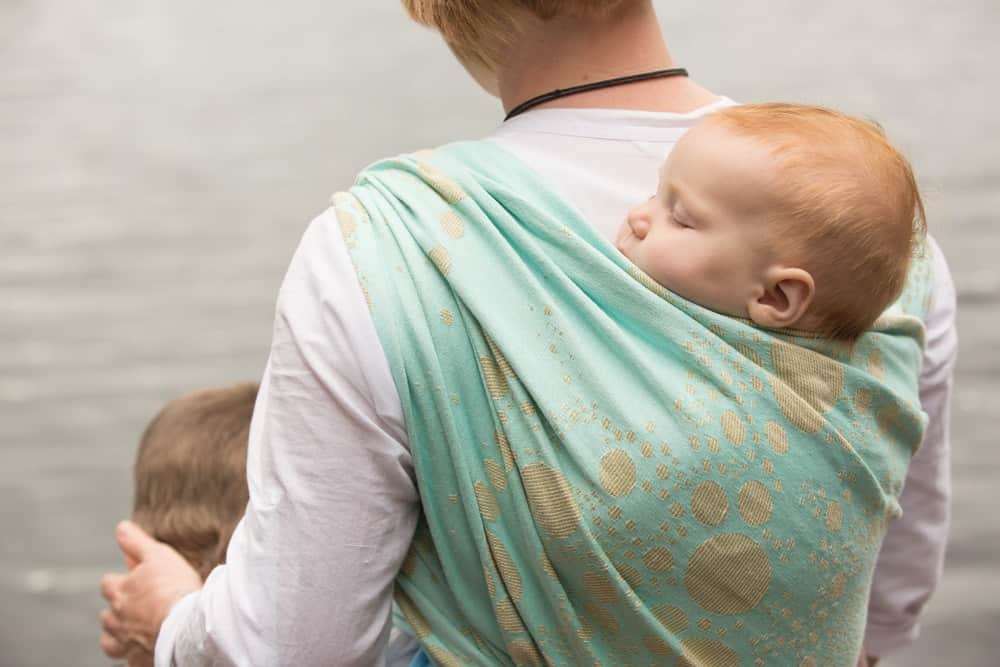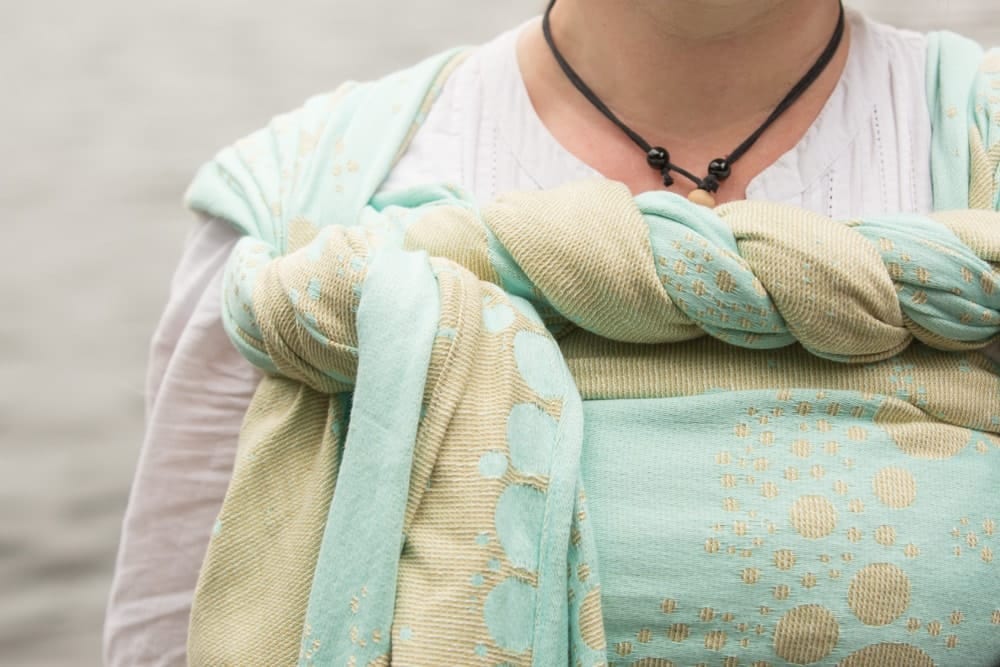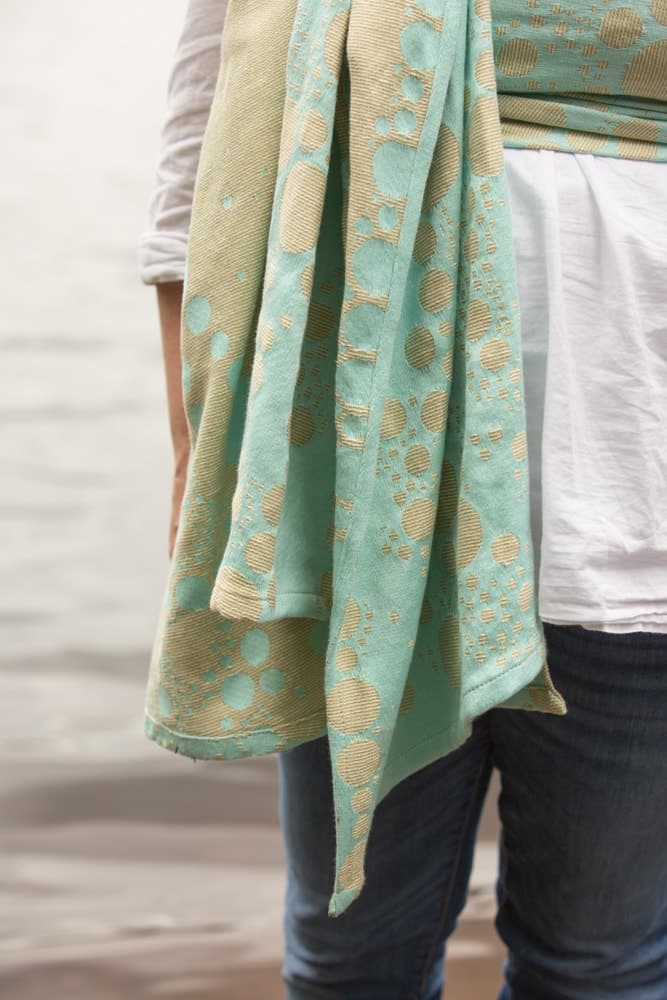 This is a thicker weight wrap, but we tend to team together thicker weight yarns with finer ones, and use plied yarn rather than single thickness. These techniques help to give extra volume and weight to a wrap without creating density or inhibiting the movement of the cloth. Pyrula has a beautiful drape straight from the bag and requires relatively little breaking in given its gsm of around 312.
Pyrula Aqua Vortex will be available for sale on our website from the 15th August 2016