On paper, Rosecup Aqua Festival seems like a delicate little flower with her light aqua warp and coral/cream weft (her name is inspired by the pretty, paper thin pink shells that brighten up the beaches here). Despite her seemingly demure colouring, she really packs a visual punch! We like to combine colours that will blend to create different hues depending on how you are viewing them, and Rosecup is a great example of this. It can shift from warm grey to coral pink, soft lilac to neutral taupe. The variety of the colours in its make-up means that each shade has depth and sparks of interest.
It also has two quite distinct looks depending on whether you choose to wear the wrap warp or weft face out. As with all our wraps, we've hemmed this so that there is no 'wrong' side to the cloth, giving you the choice of how to wear it.
The linen yarn is a fine ply, allowing it to become buttery soft and moulding, yet still offering the traditional qualities of linen. After its first wash, the weave fluffs up to create a gorgeous waffled texture and an airiness suitable for even the most humid day. This is a wrap that can easily cope with a delicate newborn or a whopping great toddler, and its ease of care means that despite being a lighter colour it washes well, so no worries about using it as a picnic blanket or to dry sandy feet on after a paddle in the sea!
Wraps don't have to be vividly coloured in order to be visually striking, and they don't have to be 'gendered' according to colour, we feel that this wrap transcends those limitations of thinking.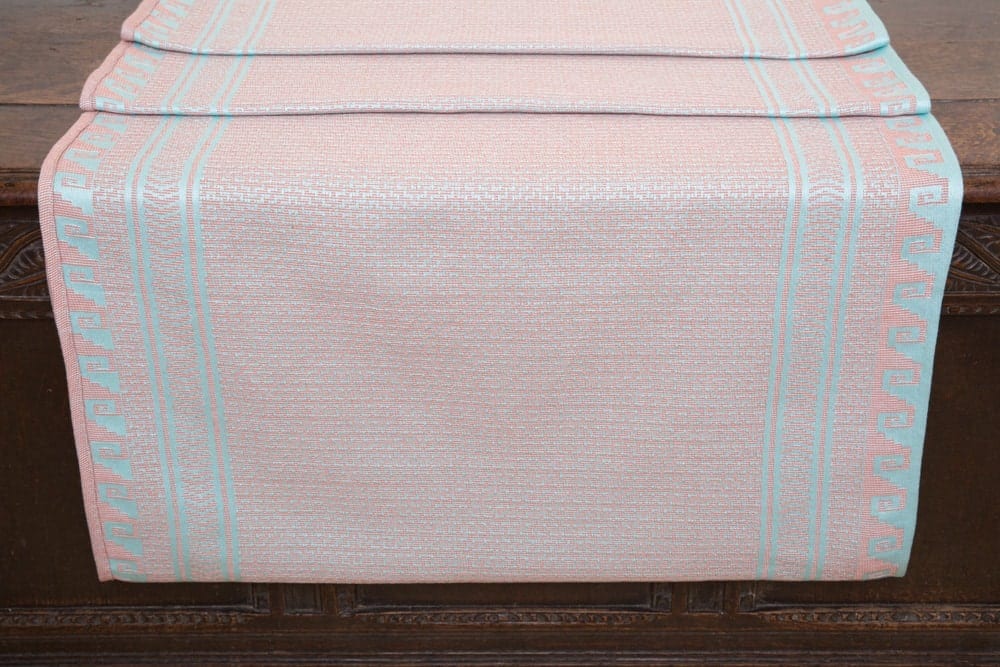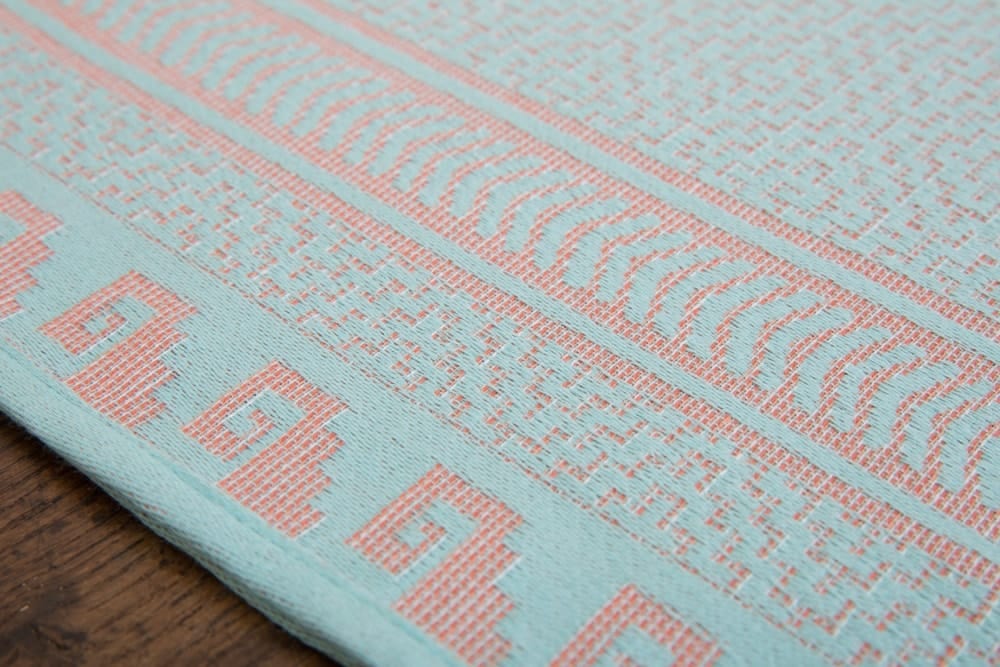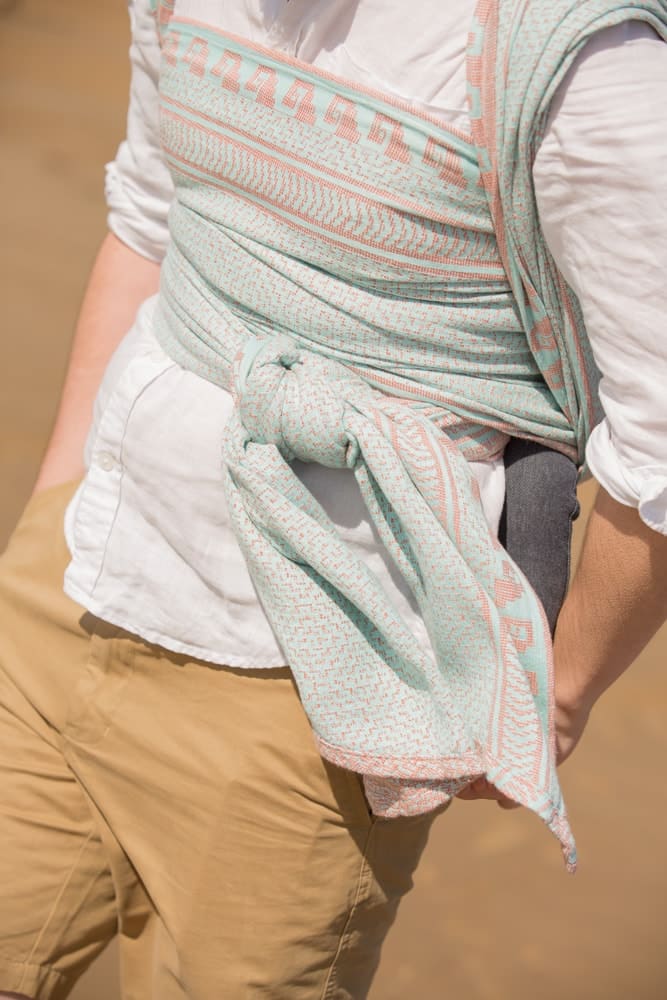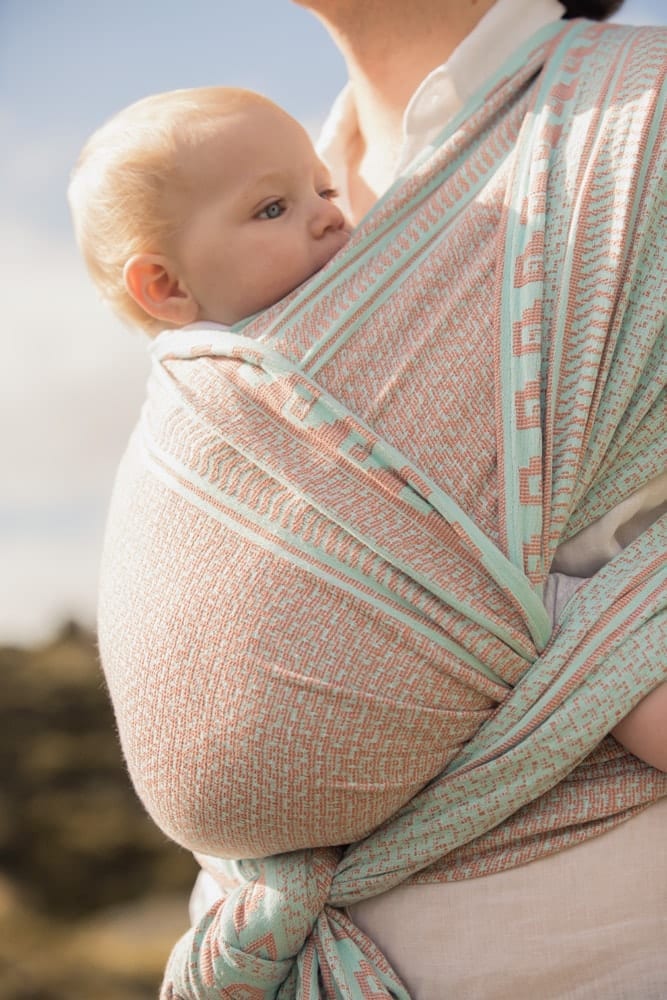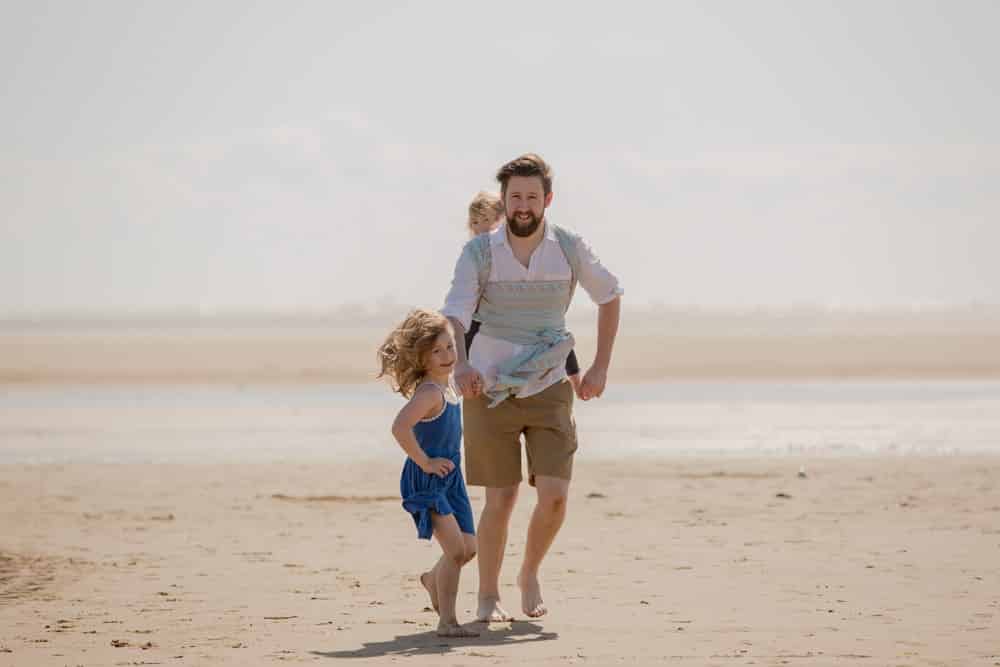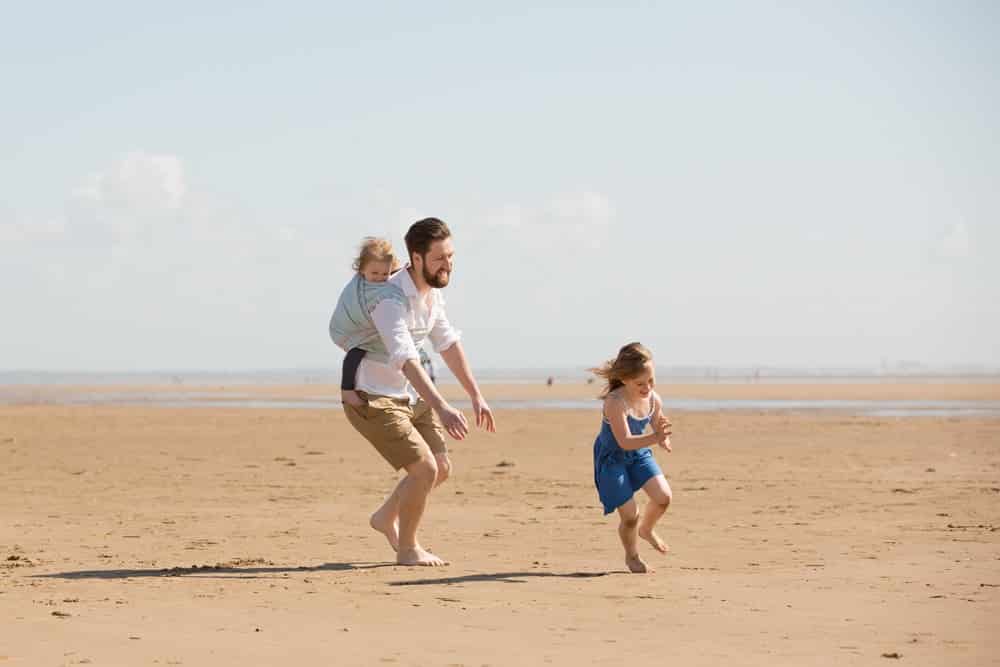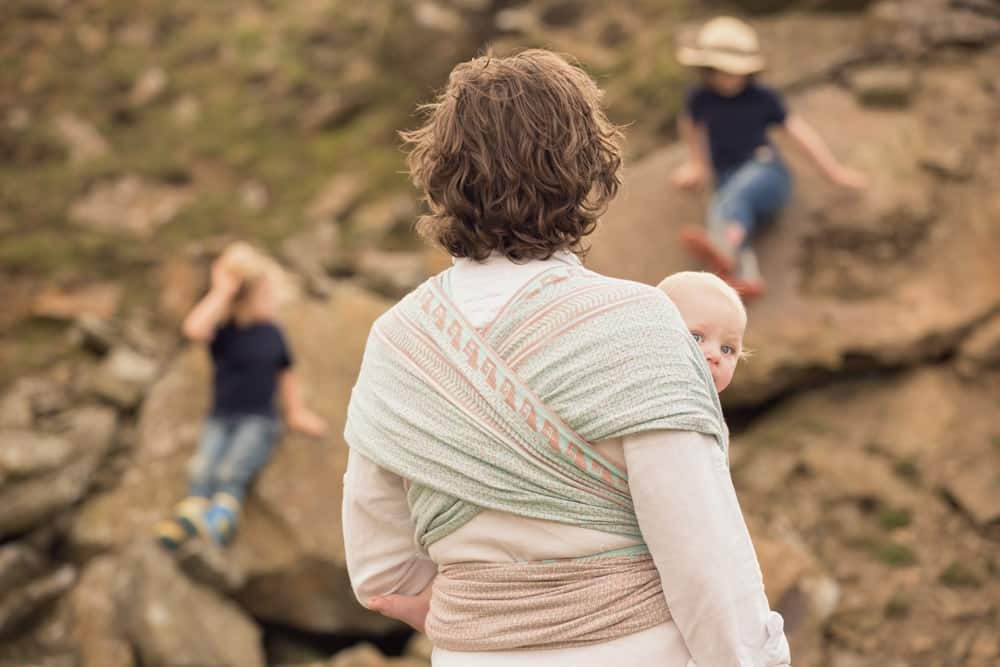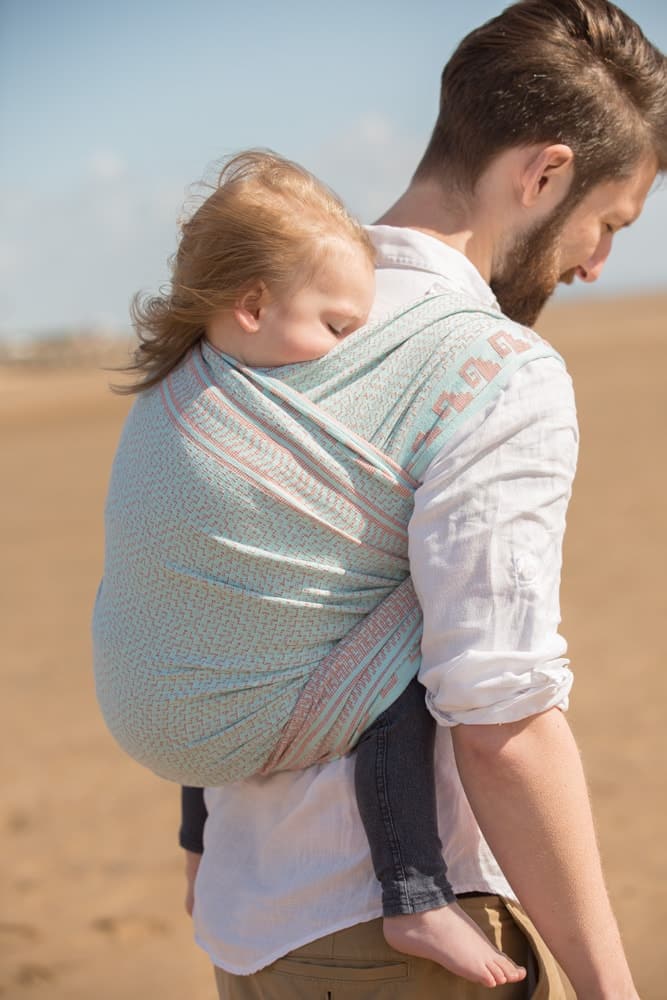 Rosecup Aqua Festival will be available in our shop from 15th August 2016