I have a confession to make- I am terrified of spiders!! I can't even touch a picture of one in a book, the cartoon ones on my boys' t-shirts makes me shudder (they chose them for this very reason). When Tamsin first proposed that we make a spiderweb design I inwardly groaned!!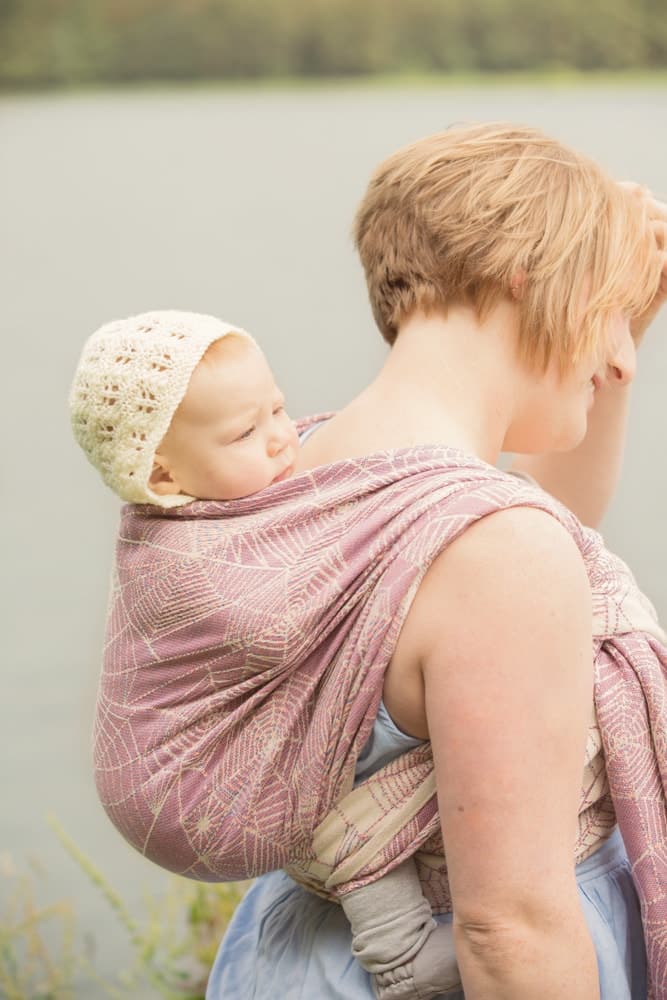 I have always seen the beauty in our gossamer design from a theoretical point of view, but it is something that I've always struggled to wear purely because the subject matter makes my toes curl (even though the webs are very stylised and there are no 'S'-words depicted on the wrap).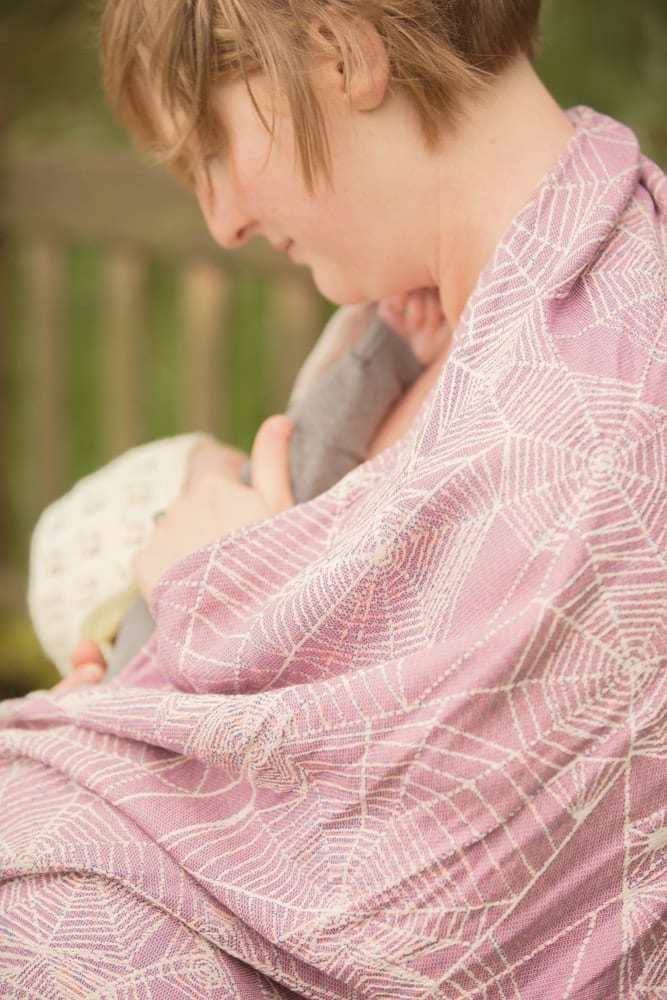 Firefly has turned me around! It feels so true to it's 'gossamer' moniker, and conjures up images of flower fairies weaving with spider silk rather than 8 legged hairy beasties! That sounds a little twee, but I'm okay with that!!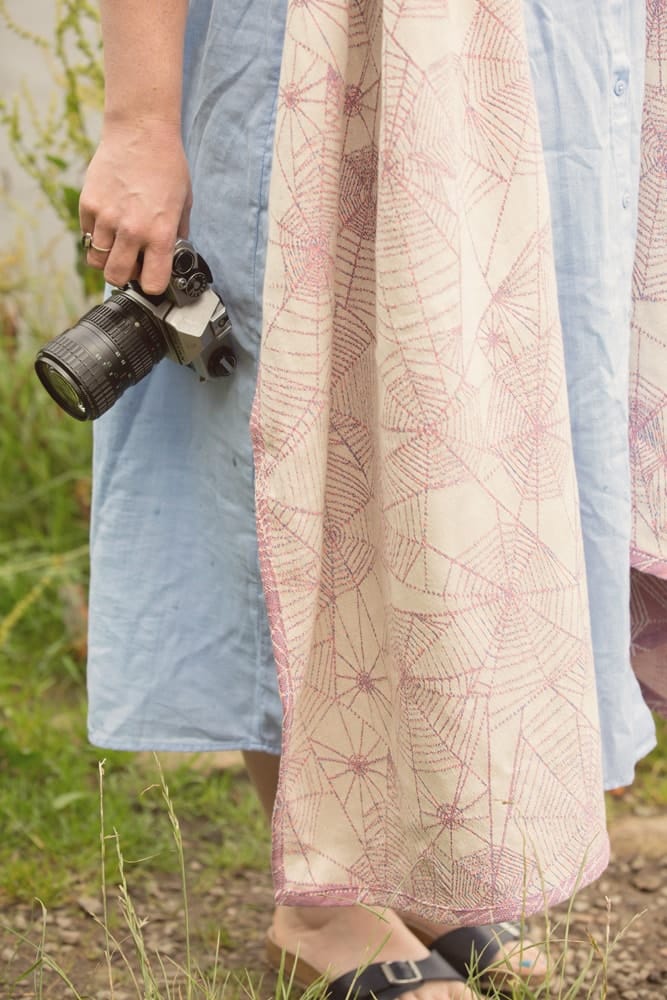 This is a 100% combed cotton wrap, with a beautiful amount of cushioning and grip. The weft colour changes as you view it- electric blue and peachy orange alternating threads up close that can combine to create pink or lilac depending on the angle and distance of view.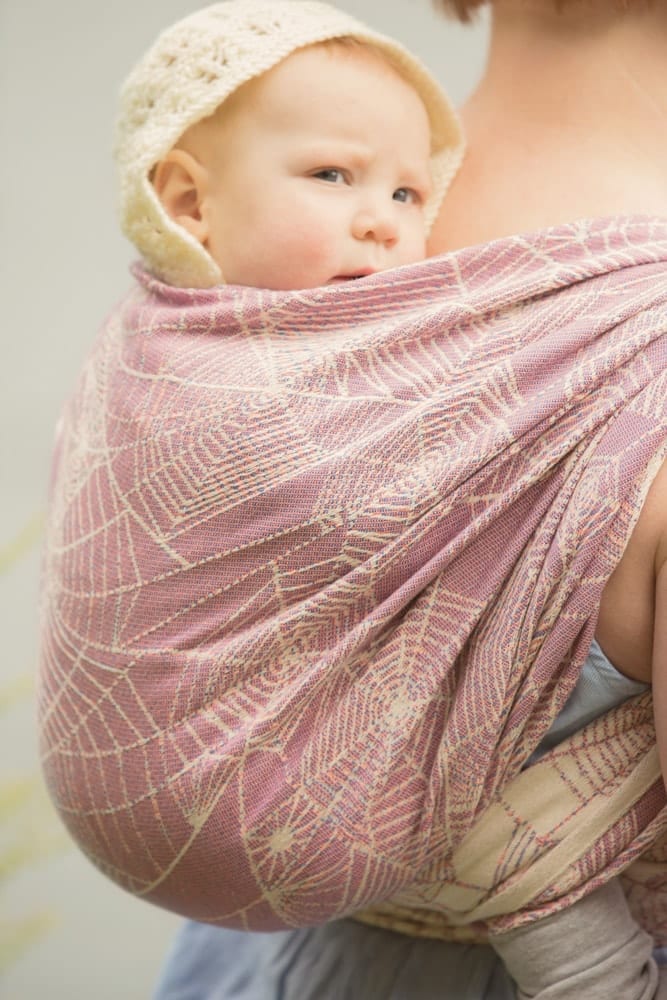 Our combed cotton is of a high enough quality for you not to have to worry about it being a pale wrap. It washes incredibly easily for summer stain removing purposes, so you can still use it out and let ice-lollies, grassy bottoms and foraged berries do their colourful worst on it.
Firefly Cirrus Gossamer is a medium weight wrap at around 245 gsm, and will be available for sale in our shop from 9pm BST on the 15th August 2016