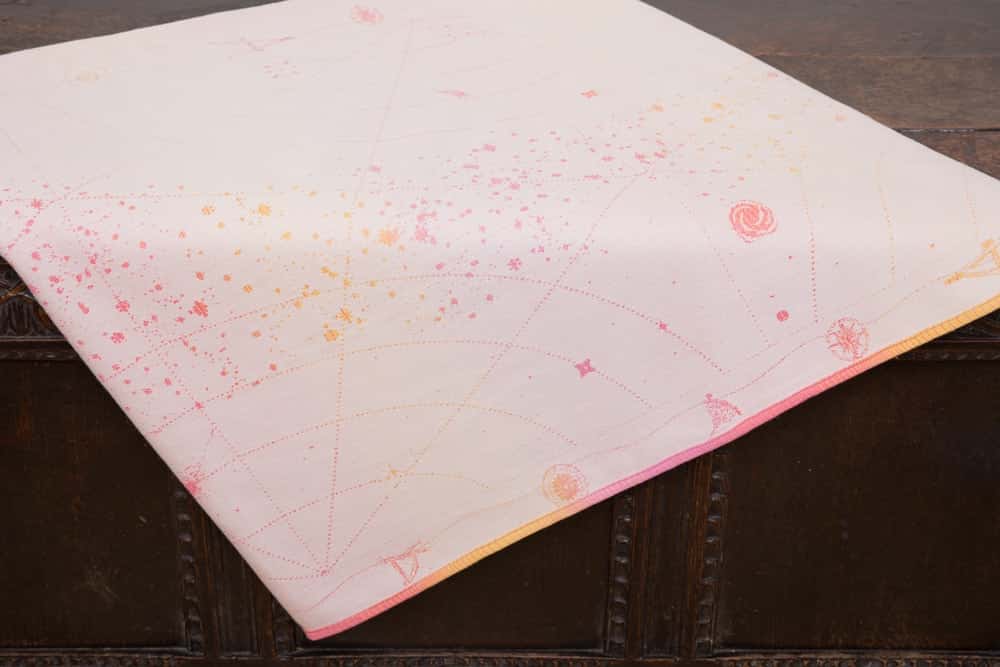 We've always kept ourselves quite limited in terms of colour palette for starmap. I'm not entirely sure why to be honest, but we've had a sort of unspoken sense of which colours are 'appropriate' for the design and we've stuck within that. Our first ever starmap was silver and a deep 'twilight' indigo colour. That felt very comfortably 'astronomical' and quite a literal representation of the night sky. Since then we've experimented with bolder weft colours but always teamed with a dark warp. Nebula starmap with its cream warp and purple wool weft was possibly our most 'radical' combination, and a departure from the idea of something twinkling in a dark night sky (I'm quickly searching my memory bank to see if I've forgotten one)… We'd always fancied making an 'antique starmap' in browns and creams, but even that had a comforting direct link between colourway and subject matter.
We developed the Sherbet colourway for our curves of pursuit design- it reminded us of holidays and childhood treats. It gleams in the sunshine and brightens up a cloudy day. We would never have naturally decided to combine it with starmap pattern ourselves. This wrap actually came about because we wanted to use these colours again and asked for suggestions on our Facebook page. Starmap was the resounding winner, and so even though it pushed us out of our comfort zone a little we went ahead and did as we were told!
We are so glad we did… For me, this wrap embodies what we might exist beyond space and time and the faithful dark night sky. The kind of thing you see in sci-fi films where the protagonist travels into another realm through a tunnel of light and shapes and sparkly bits!!
Sherbet Cirrus Starmap is a medium weight 100% cotton wrap and is woven using our looser Alchemy weave.
Our  100% cotton Alchemy weave provides the ultimate in softness and mouldability, making this wrap an excellent choice for new wrappers. It is perfect for learning carries with and is a wrap that is suitable from newborn through to toddler age (and beyond).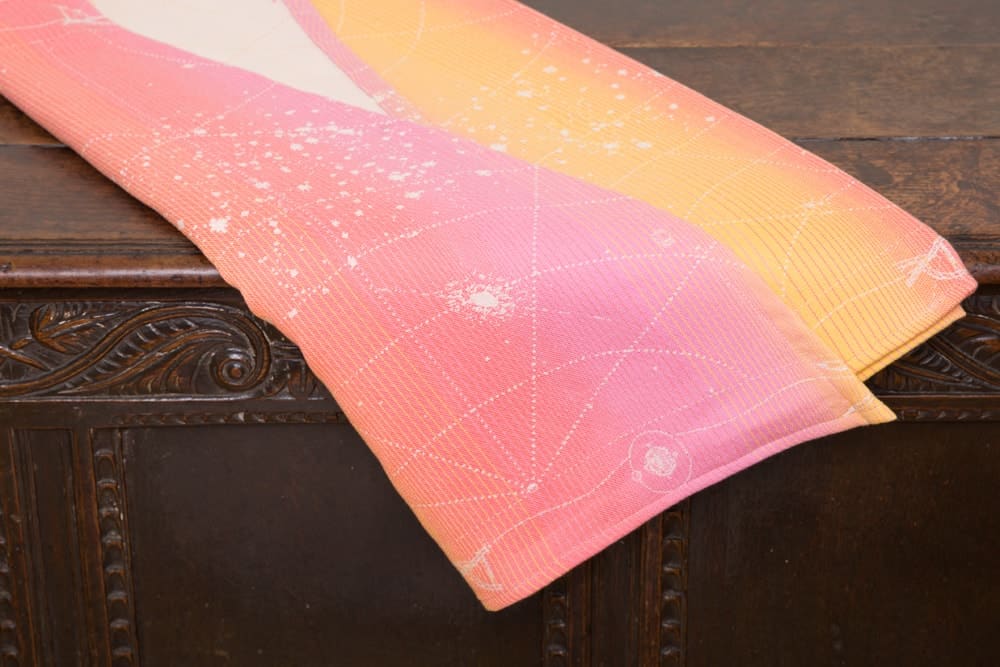 For those of you not familiar with our naming system:
Sherbet is the name of our zingy pink and yellow graduated weft,
Cirrus is the name of our creamy white warp.
Starmap is the design – a hand drawn map of the stars, with the rails depicting mathematical and astronomical symbols and tools. This is one of our earliest designs, and you can read more about how we developed it here.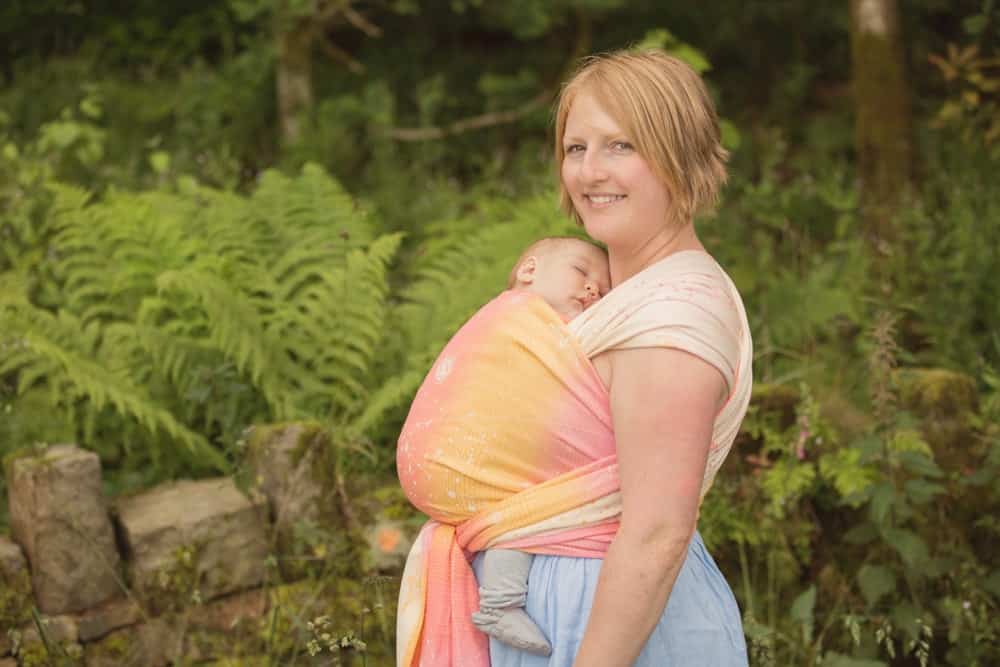 Sherbet Cirrus Starmap will be available to buy on our website shop from Sunday 24th July 2016. Here is a link to our prices.