This wrap has a unique feel to it; chunky and quite dense at 370gsm, but with plenty of diagonal stretch and movement still. It is one of the thicker wraps we've made and definitely wraps shorter as a result, although you will gain more length as it breaks in. As with all our wraps, the breaking in process (if required at all) is far easier than the expected standard, so this wrap is still pleasant to use from the get-go, you will just need to put a bit more arm work in!
Valencia is toddler-worthy in the highest order, and once wrapped it stays put! The wool weft is a gentle, peach toned orange that work remarkably well with the twilight blue to create an earthy look.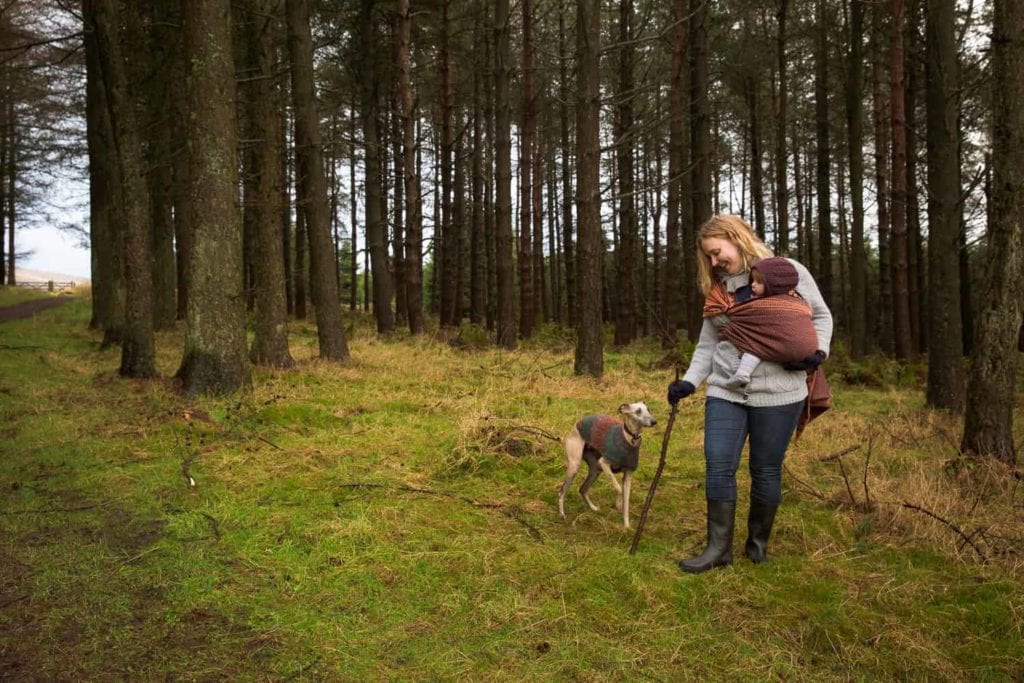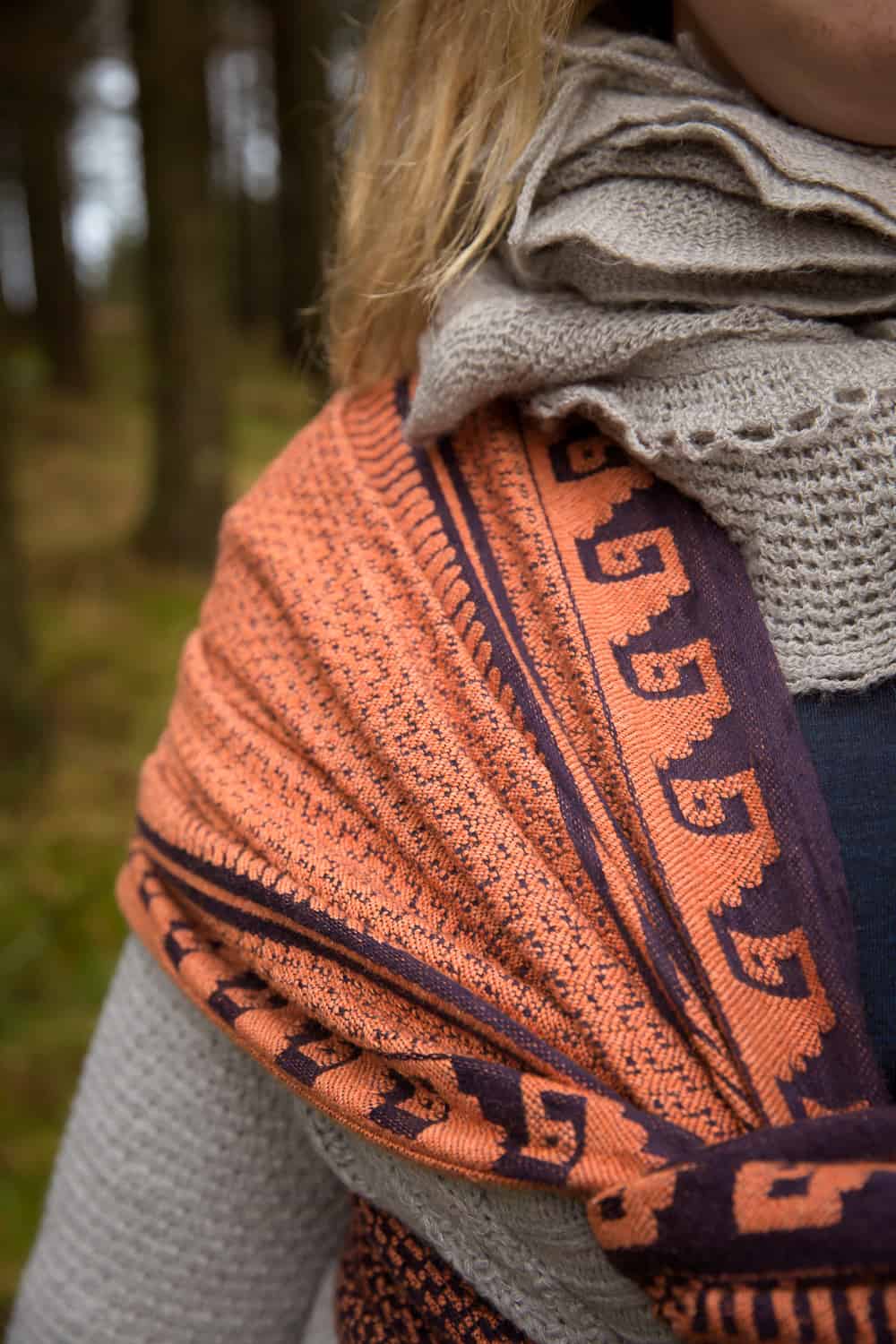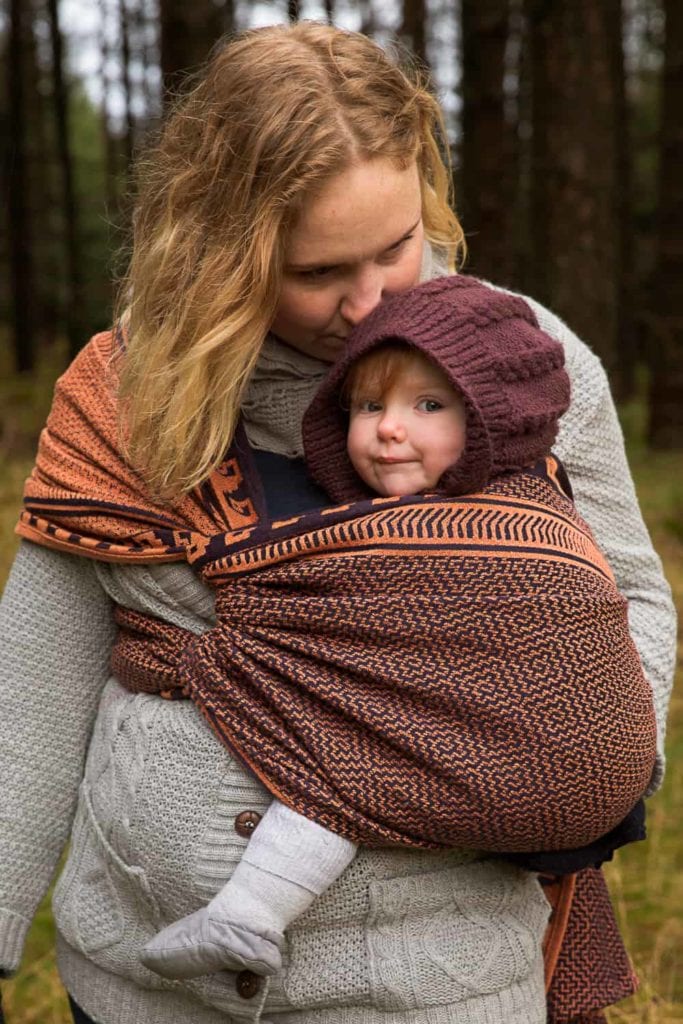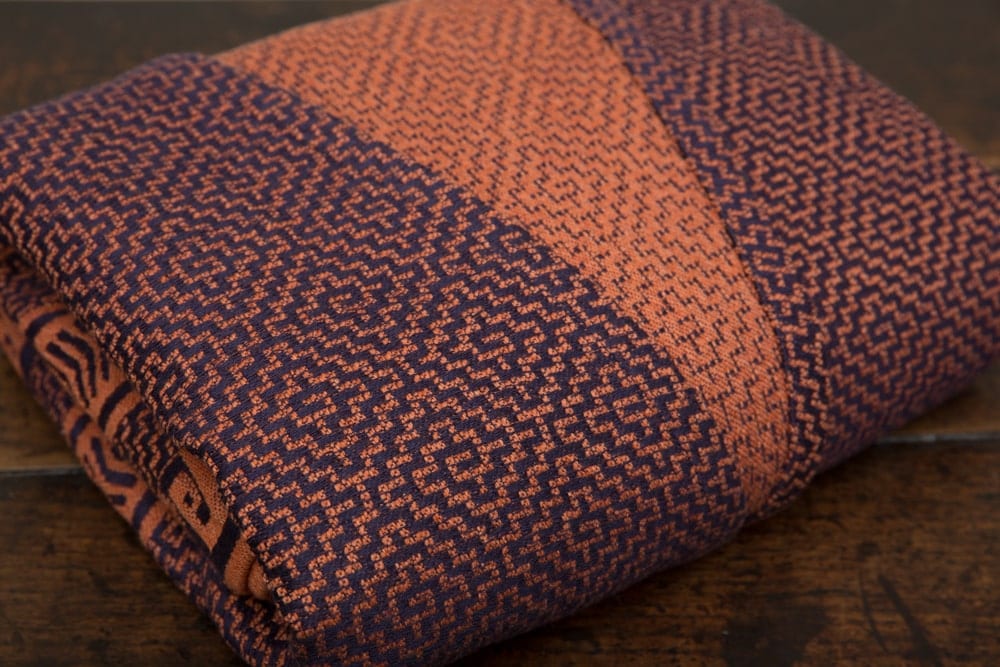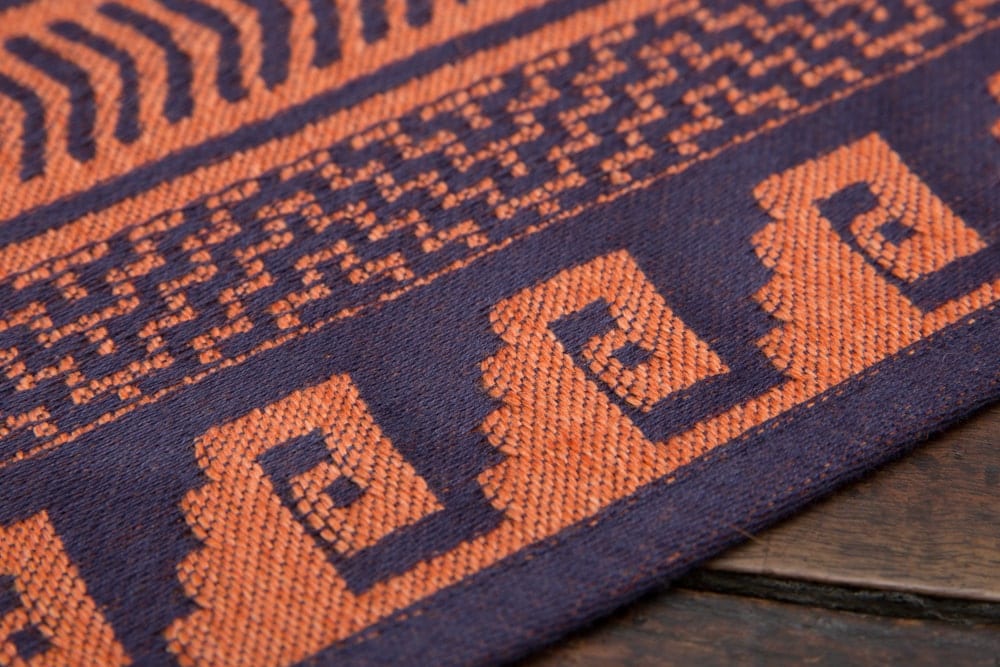 Nicola has been testing the wrap for a while now and has written this review for us
[pullquote align=center]
When I was told that I would be testing out an orange woolly beast I must admit I felt a little bit apprehensive at first, especially the orange aspect due to the potential of hair clashing!!
When Valencia arrived, my clashing worries immediately disappeared. The colour is a gorgeous rusty orange, and the twilight pattern complements it beautifully. At 25% merino/cotton, I had no worries about washing it in the machine on a delicates setting, and it bloomed beautifully, gaining even more cushiness.
Unfortunately this cushiness came at the price of length, for a size 5 this wrapped extremely short, and I struggled to tie Tibetan with it (one of my favourite size 5 ruck finishes). If you're considering this wrap, I'd highly recommend going up one size from the one you usually go for.
The knot was huge too, and wrapping was a real workout, although I suspect that like the other Firespiral beasts I've tried (Sylvan Obsidian Birches and Andromeda Twilight Starmap) the tricky beastliness will soon be transformed into cuddly beastliness eventually, and it's well in the way already. The Festival pattern is extremely grippy too and my wrap job was really solid, my little seat popper wasn't going anywhere!
The merino itself is lovely and soft, with no prickle, and the wrap is fabulously supportive and should be a perfect winter toddler wrap. My nearly 1 year old was weightless in it during a day out at the local Botanical Gardens, and she loved snuggling down in it for extra cosiness.
Overall, this is a fantastic winter wrap, definitely too thick for the warmer months. Perfect for bigger babies and very cushy and supportive, but the thickness of the fabric might be a bit much for tiny squishies. Quite thick and beastly at first, but should soften to a gorgeous supportive snuggly blanket, I'll keep everyone posted!!
An update, after a couple of weeks of use and as a sofa blanket it's broken in nicely It's still wrapping a bit short so I'd definitely recommend sizing up, but it's been amazing for a knotless ruck on the school run, and is so soft and warm but supportive at the same time. The pattern is so grippy too, I'm definitely a festival convert!!
It wraps more easily and feels softer to touch, it still wraps really tightly and is amazingly solid! My naughty seat bouncing 12 month old wasn't going anywhere.
[/pullquote]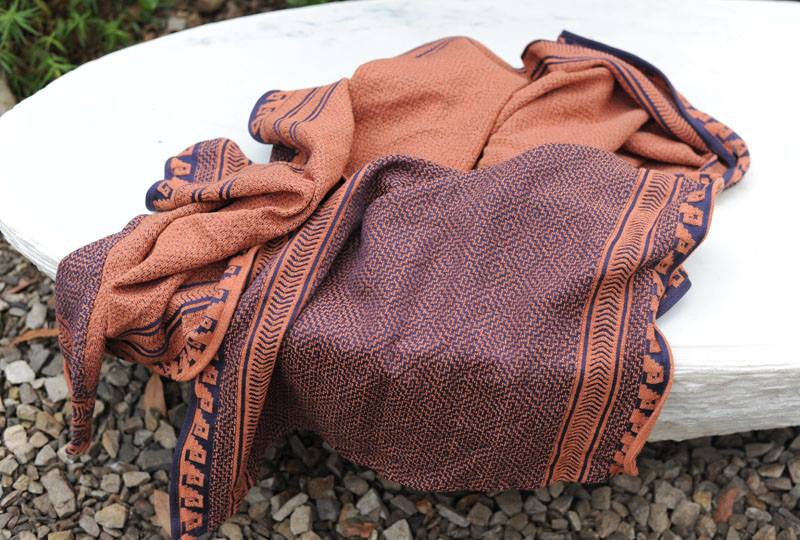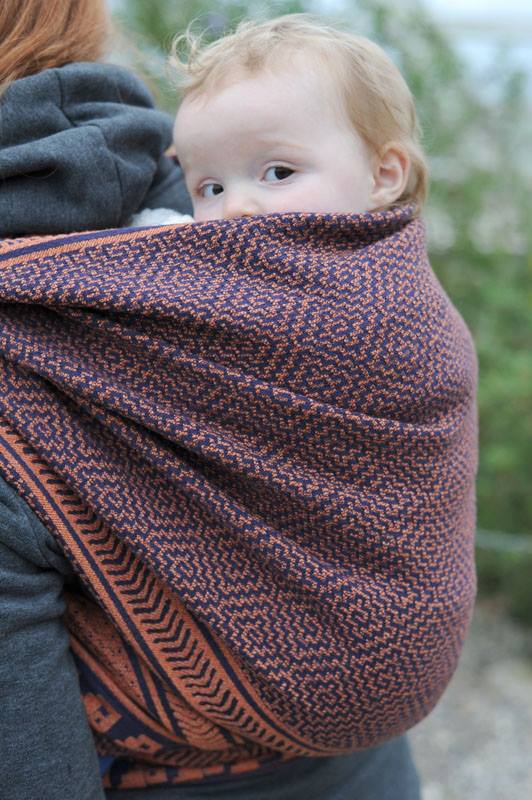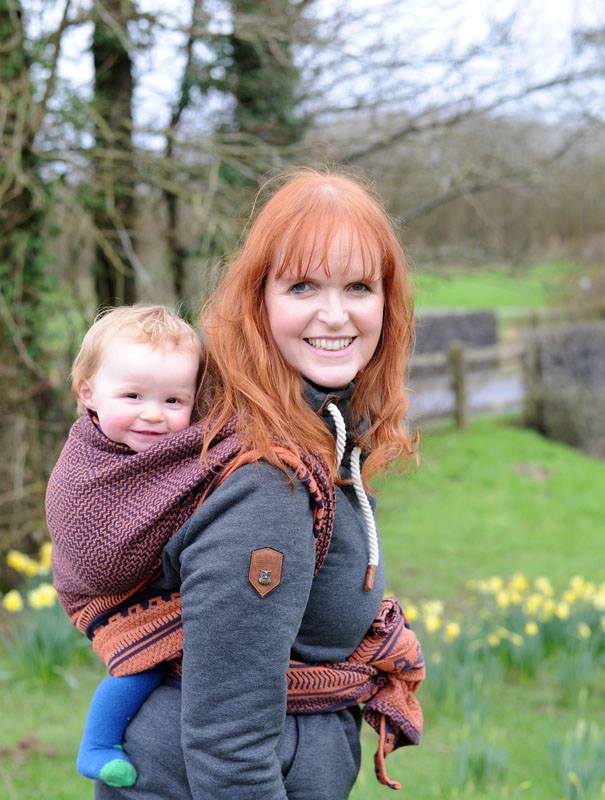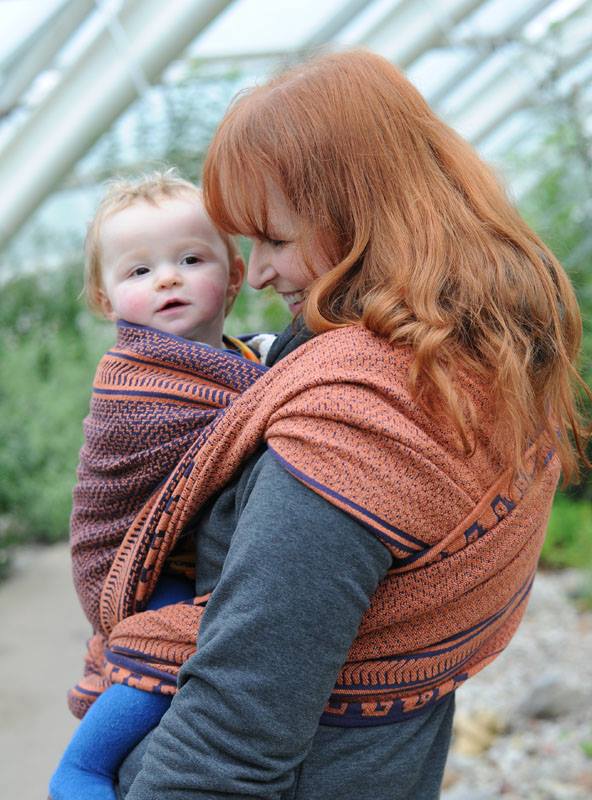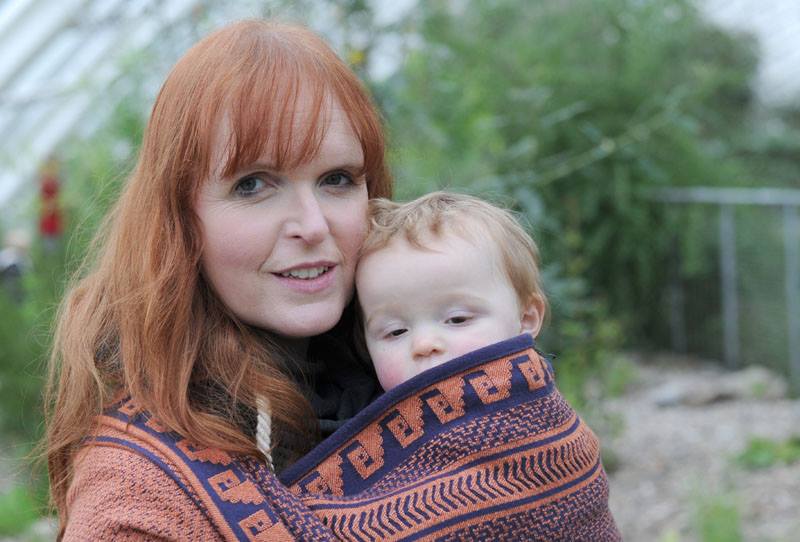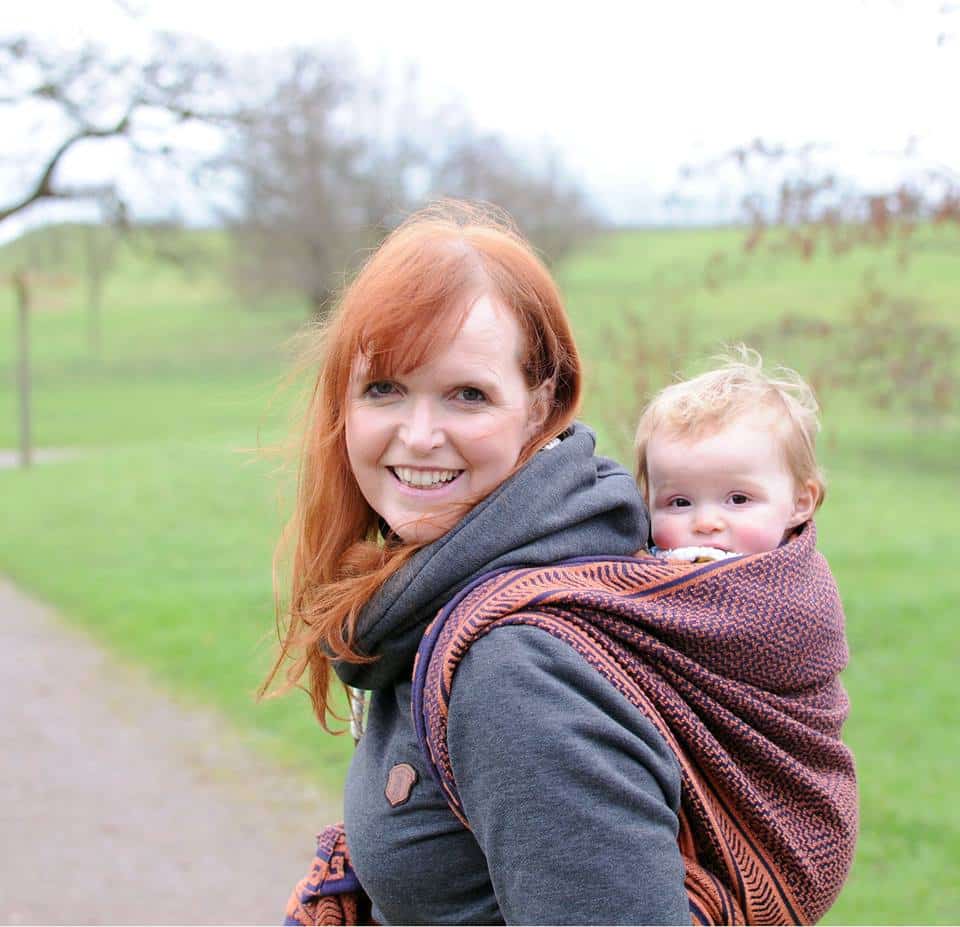 These wraps will be available in our shop from 8pm (GMT) on Sunday 21st February 2016 and will be in our heavier weight blend price bracket.