Sylvan Twilight Birch Trees is a 50% linen 50% combed cotton wrap. We previously wove sylvan trees on an obsidian warp, and it worked so well that we thought we would use the remaining weft on the Twilight warp. Being a deep indigo colour, the Twilight warp creates a softer, more dusky look than the original, and brings out different tones in the weft yarn than the Obsidian did. The Sylvan weft is a marl yarn, made up from three fine individually dyed linen yarns plied together. This adds extra dimension in terms of both colour and texture. The result is a thicker weft that is more pliable and airy than were the linen one single thick strand.
Creating the appearance of a forest green from a distance, the weft is actually two shades of green and a periwinkle blue with a purple tone to it. The colour shimmers as it moves.
This is a thicker wrap, and will break in noticeably after a little wash and wear, but it is not particularly hard work, and is still usable from the start for new wrappers with a bit of patience. It has a beautiful drape and is ultra supportive. The looser weave stops this wrap from feeling overly dense.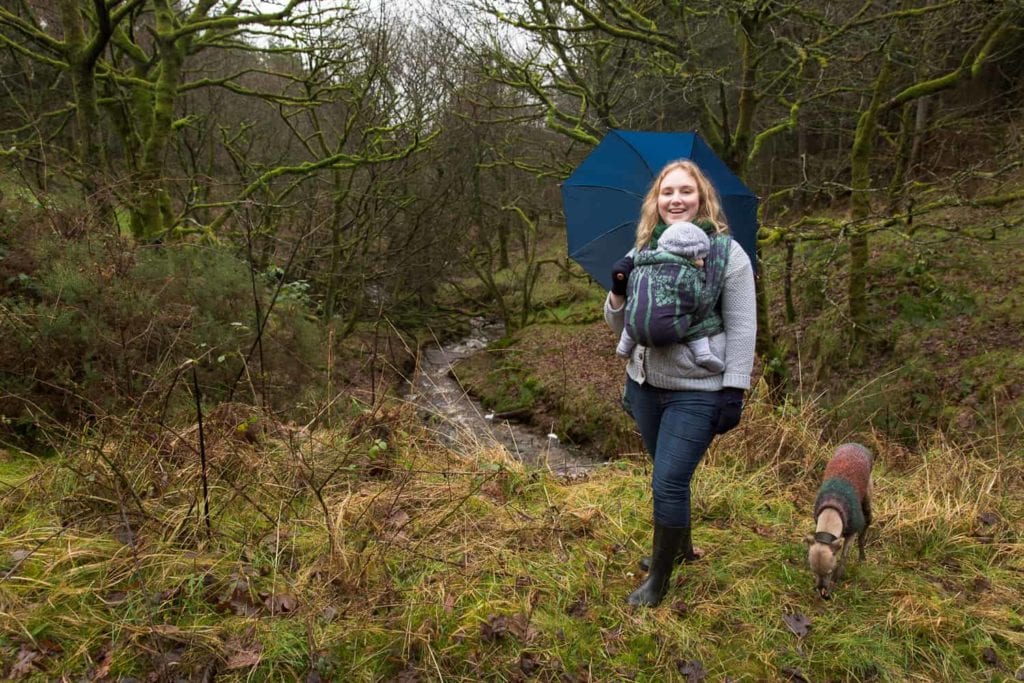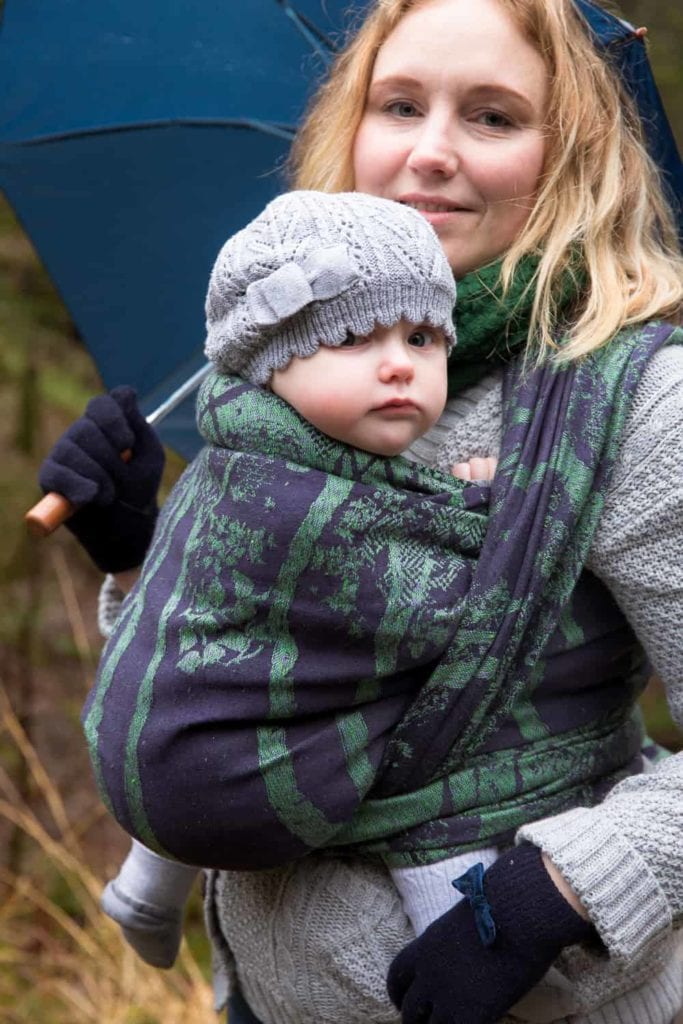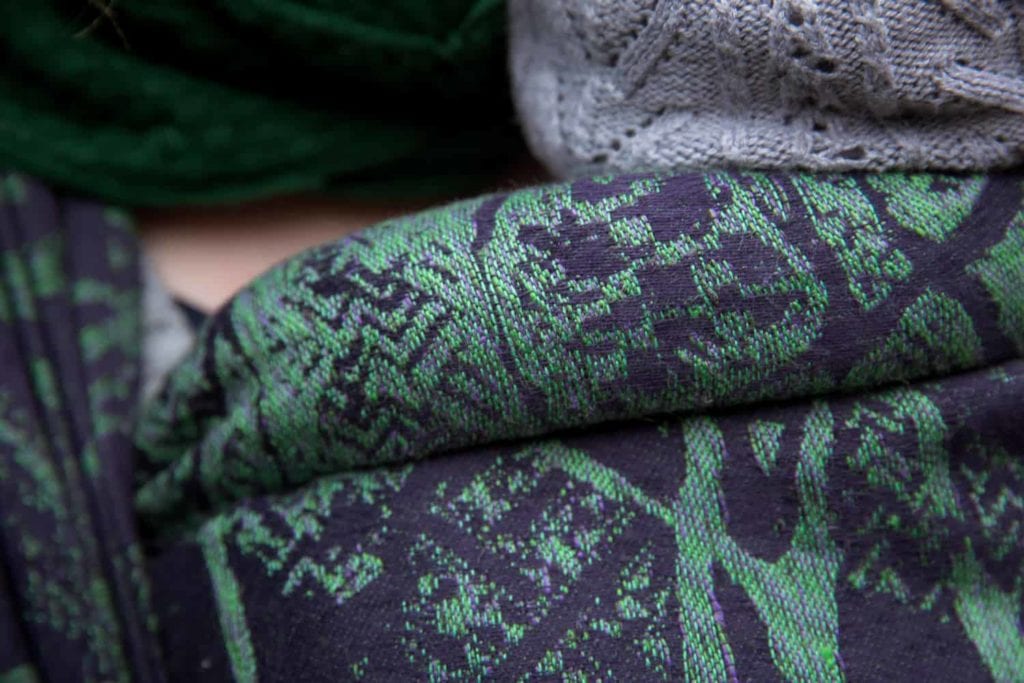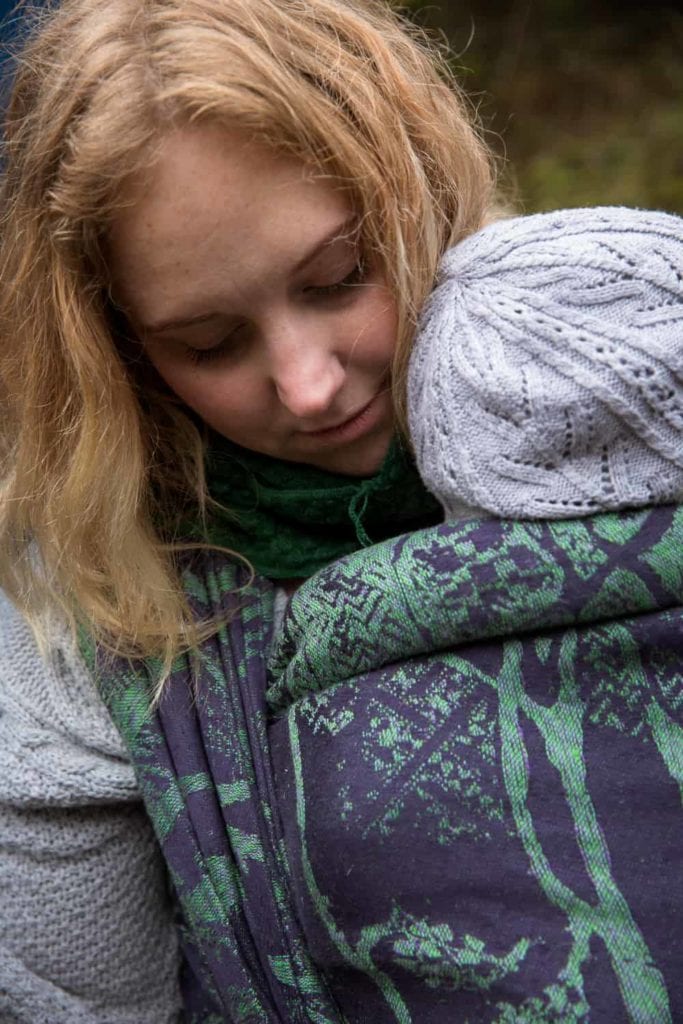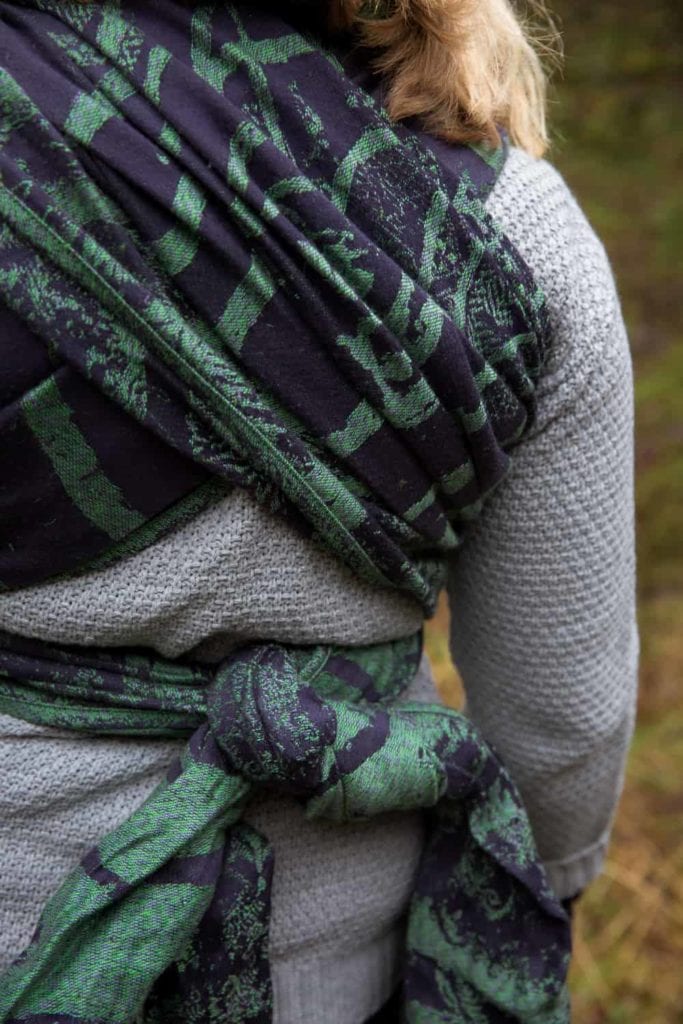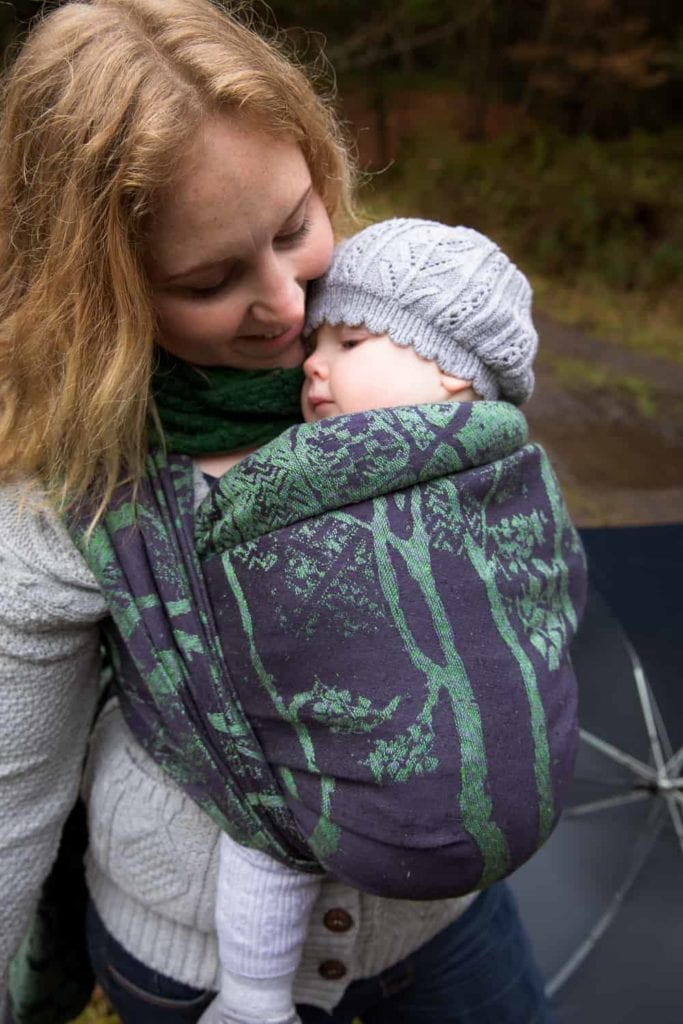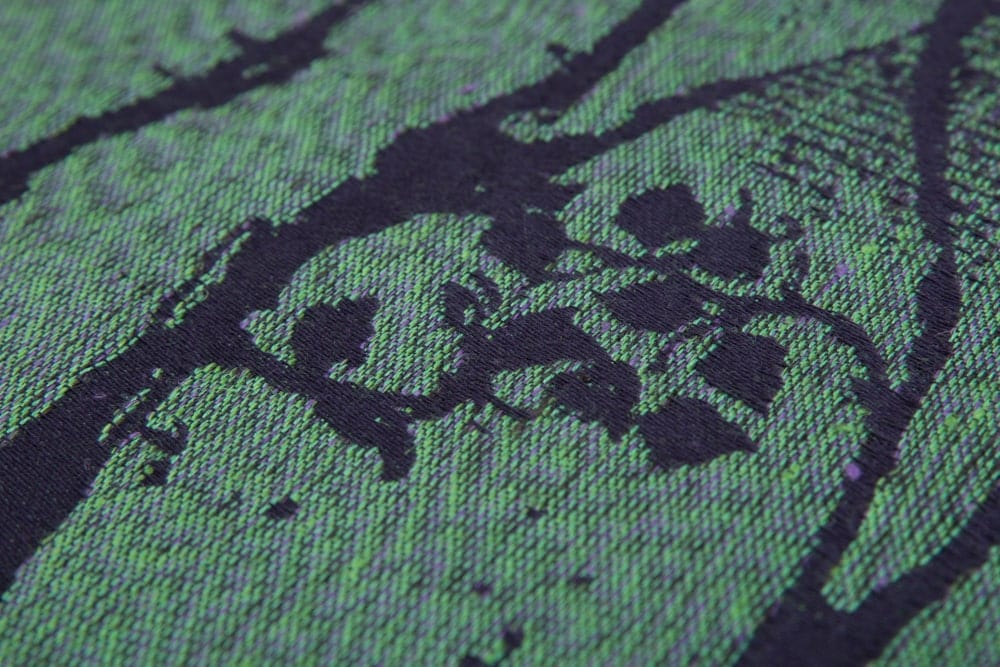 These wraps will be available in our shop from 12pm GMT on Tues 9th February 2016