This is a quad-blend wrap, combed cotton warp with a white linen viscose hemp weft. A thicker wrap at around 300gsm with a beautifully soft drape and delicately slubby texture.
Its composition is 50% cotton, 17% Hemp, 20% linen, 13% Viscose.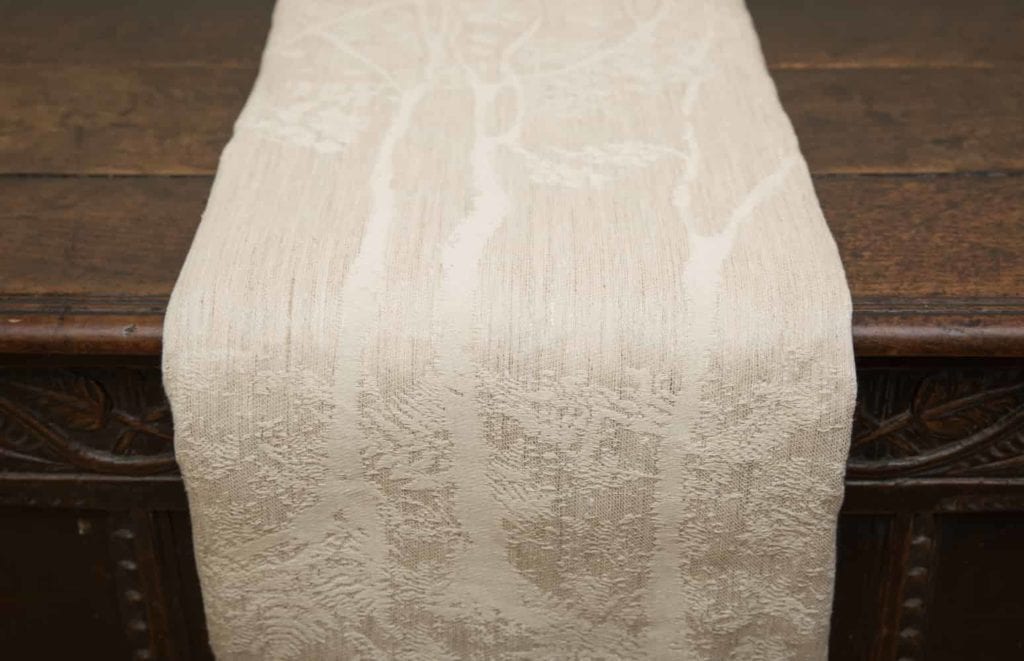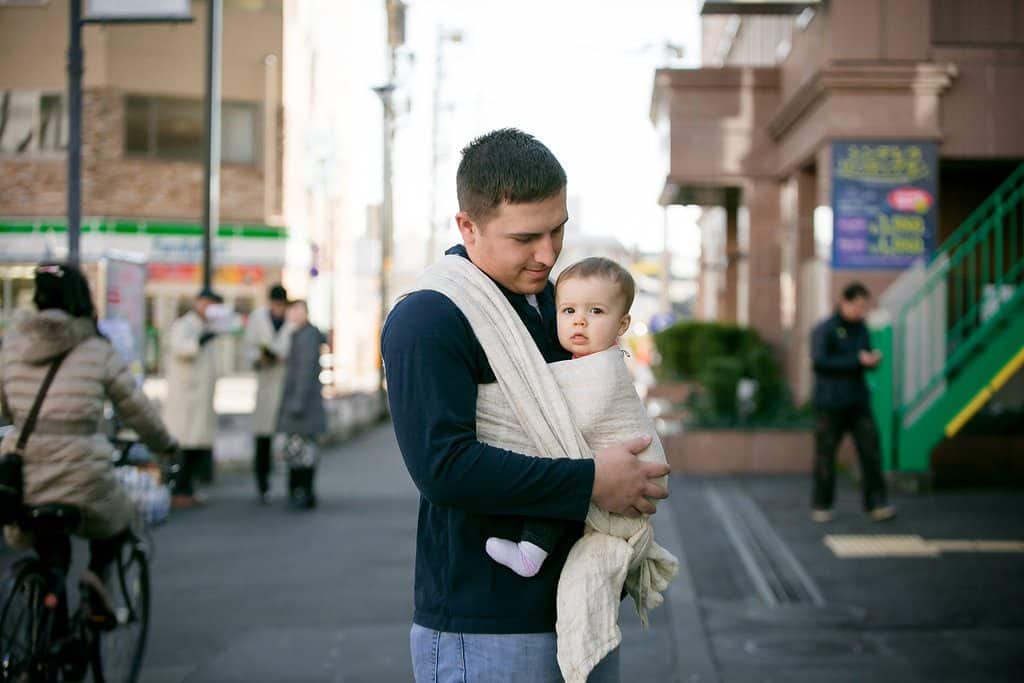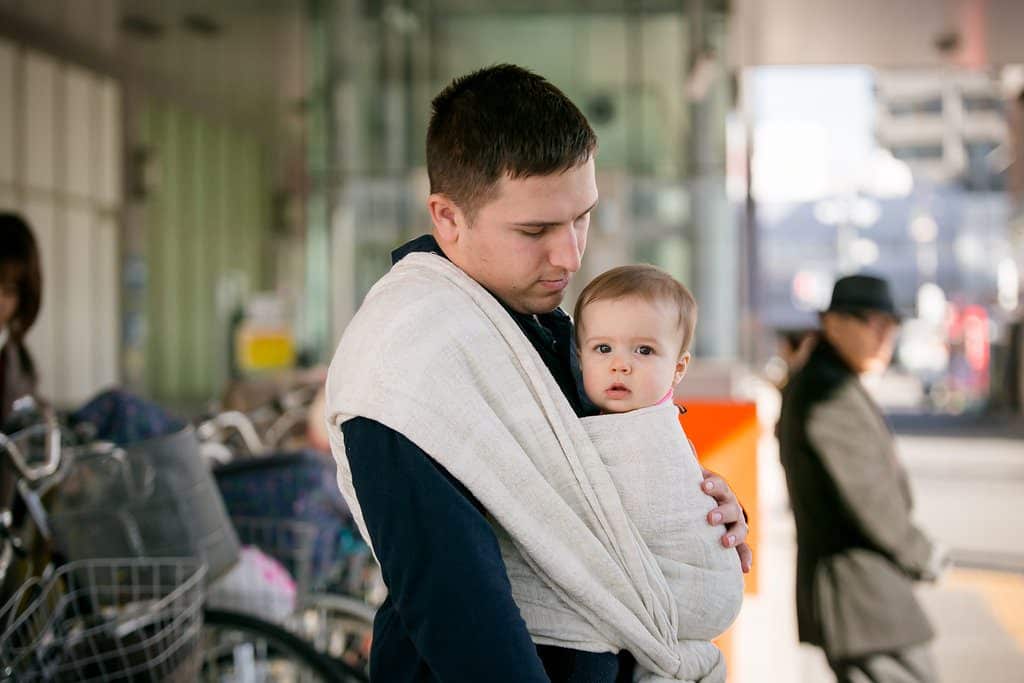 Viscose is one of the oldest man made fibres, created from wood pulp and invented in 1891. That is an interesting little nugget of pub quiz information isn't it?! Did you also know that Whitby jet is actually fossilized monkey puzzle tree from back when the climate of the North East was somewhat more tropical than it is today? Equally interesting but not really relevant, so back to Dryad…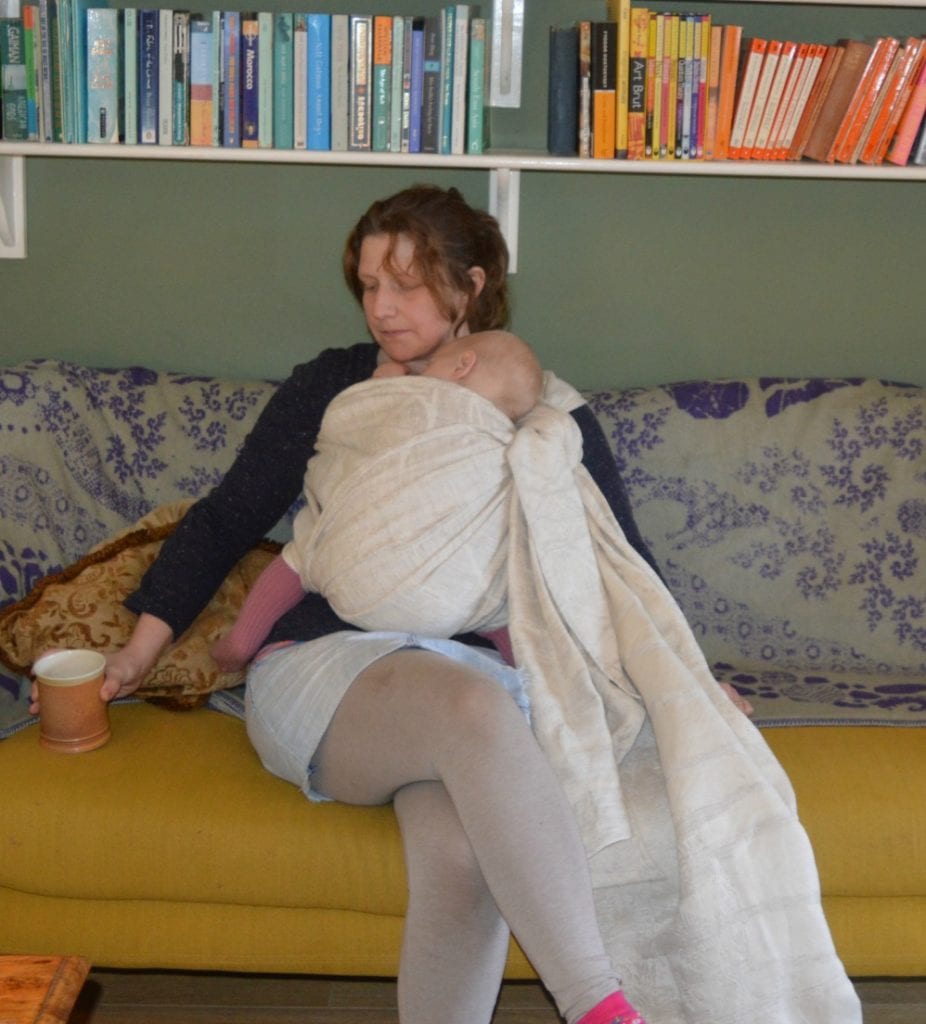 It includes some yarn sourced by our friend who finds special, high quality yarns that are only available in a relatively small quantity. Many manufacturers require large quantities and consistency between batches, so small lots are no use to them. Small manufacturers like ourselves can make good use of them though and yarns that would ordinarily be too expensive for our price range become more affordable.
Dryad has wonderful wrapping qualities- most definitely suitable for supporting older children yet supple enough to snuggle a newborn in.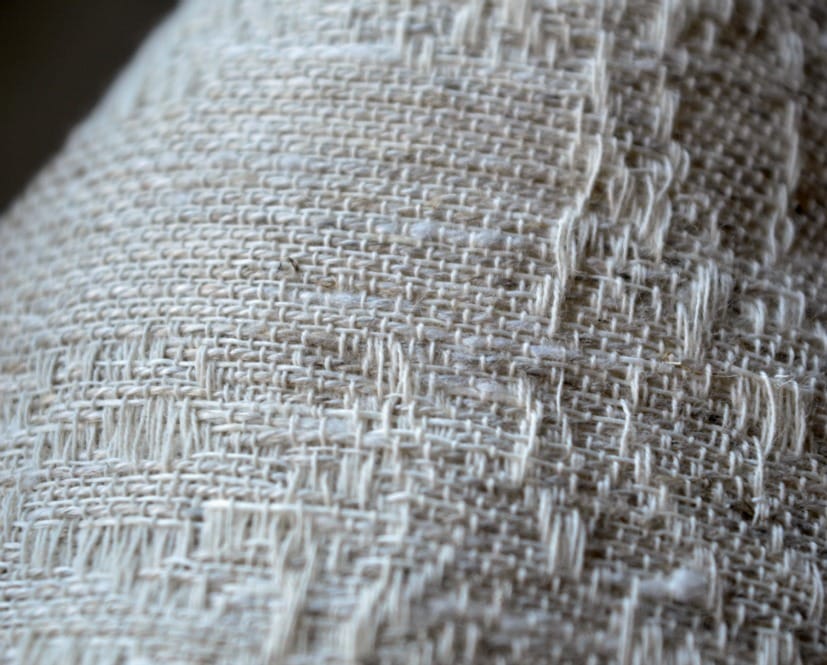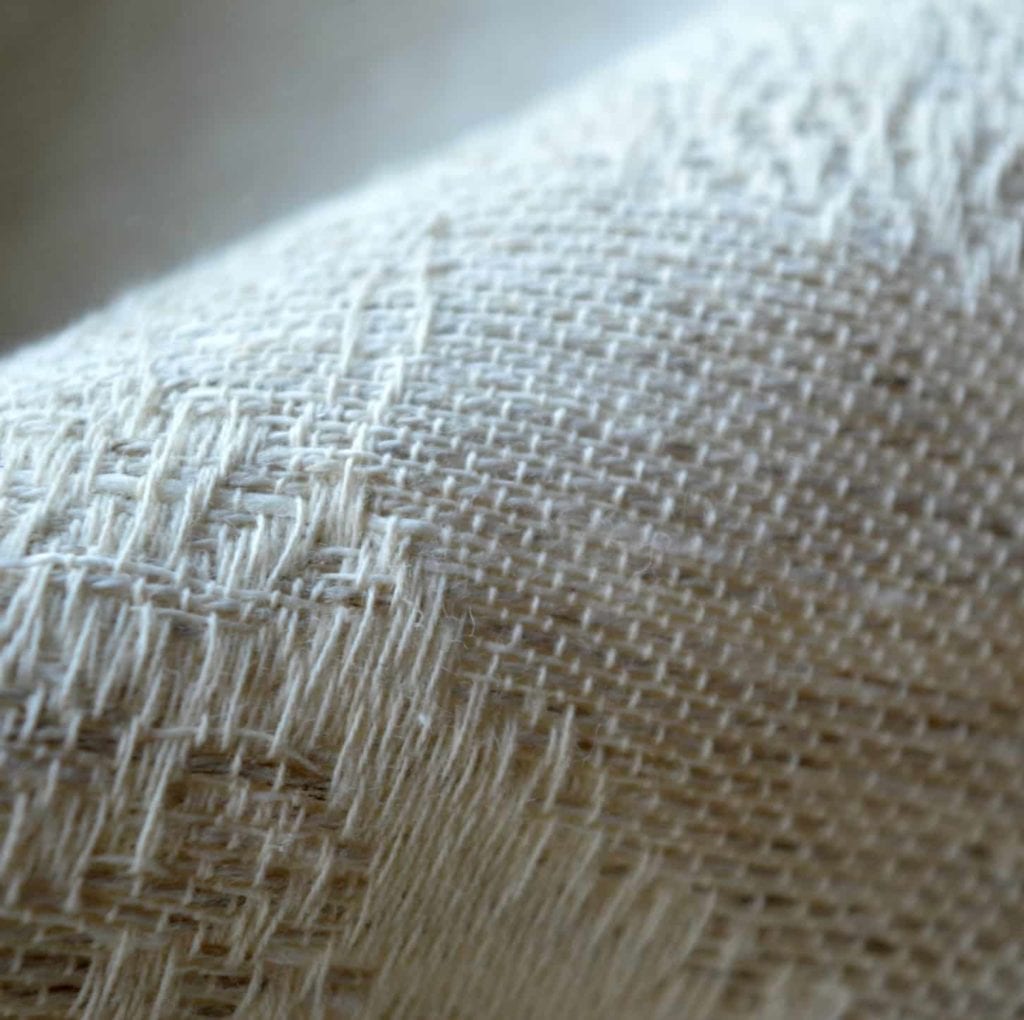 The frost warp accentuates the delicate natural colour variations of the weft. Dryad Birch Trees has the standard washing instructions for our non wool wraps. It contracts a bit directly post wash but lengthens again with use or a quick once over with the iron.
These wraps will be available in our shop from 12pm (GMT) on 21st January 2016