50% hemp, 50% combed cotton
We love our slubby hemp weft, both for its looks and wrapping qualities. Hemp really is a wonder fibre and we think it is perfectly suited to use in baby wraps. It has long and very strong fibres that are incredibly resistant to wear, but it softens and breaks in beautifully with use, allowing it to become floppy and wearable without weakening the structure of the wrap.
It shares many of the qualities of linen, particularly the strength and sheen of the fibre, but it is less prone to developing permanent creasing. It also shares wool's ability to regulate temperature (Its hollow structure can both insulate for warmth and also absorb & evaporate water to keep you cool) but can withstand more robust washing.
Our hemp is grown and spun in Europe using sustainable methods. Its mildew and microbial resistance means that it can be grown organically without reliance on chemicals. Our supplier uses traditional, mechanical methods rather than chemical processing to grow and process the hemp yarn in an eco-friendly way.
Spindrift Twilight Seafoam uses the same hemp thread as we have used for previous spindrift wraps, teamed with the Twilight indigo cotton warp.
245gsm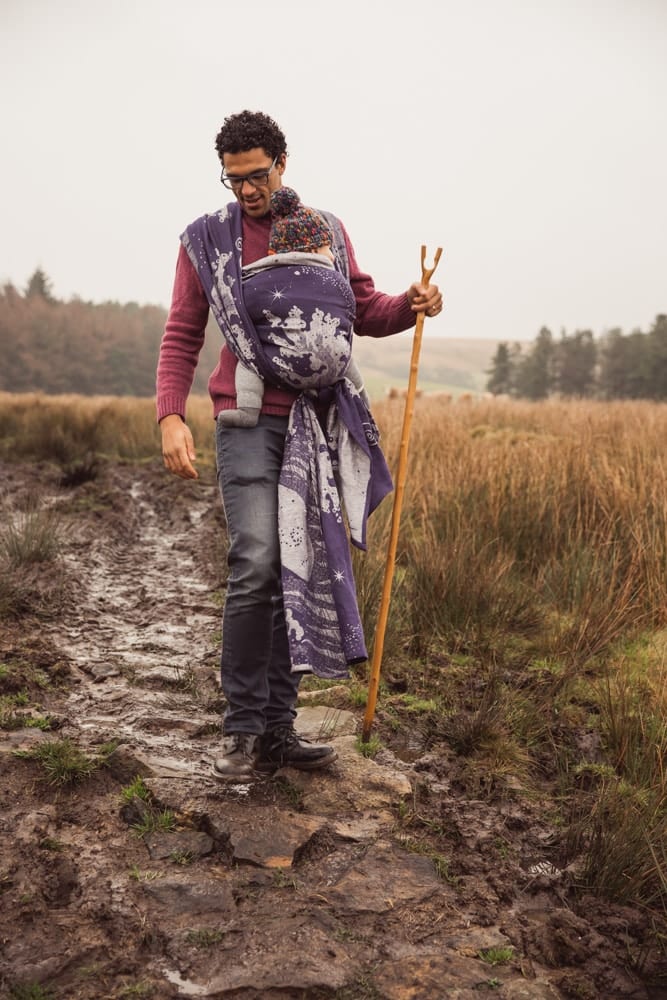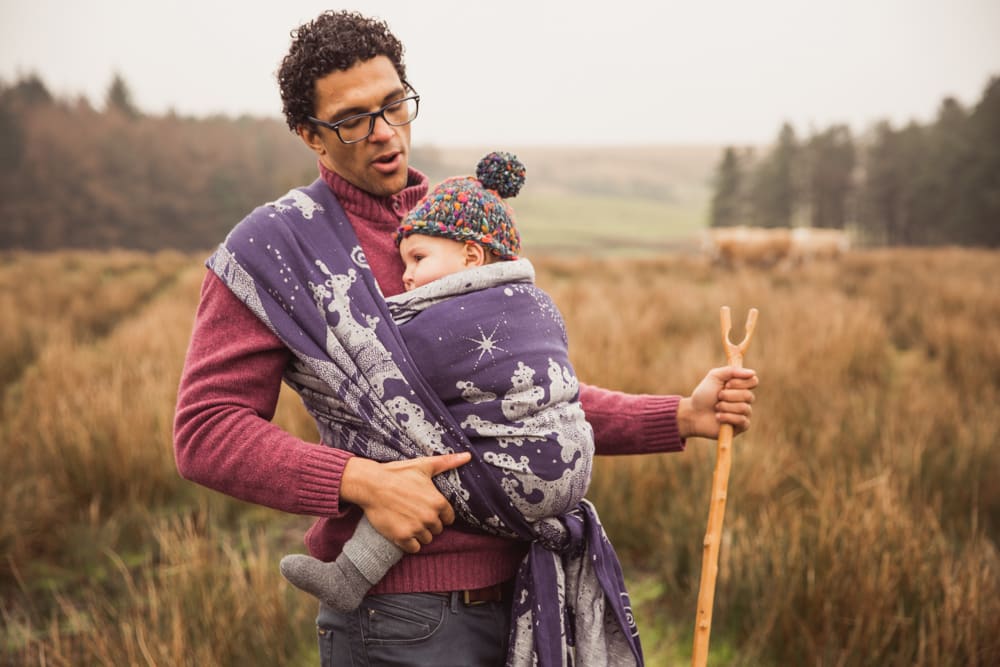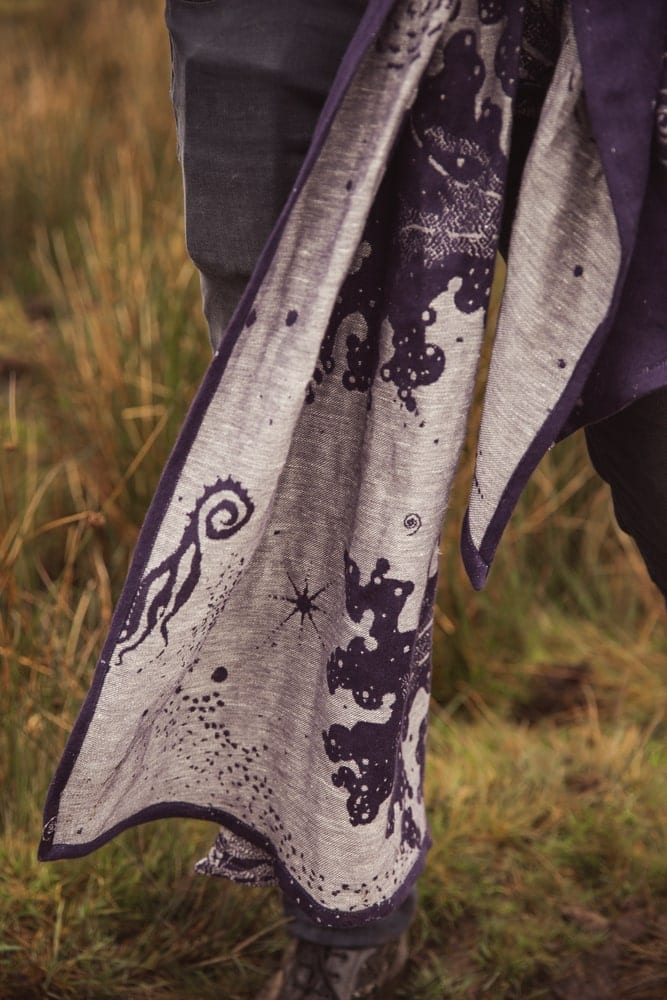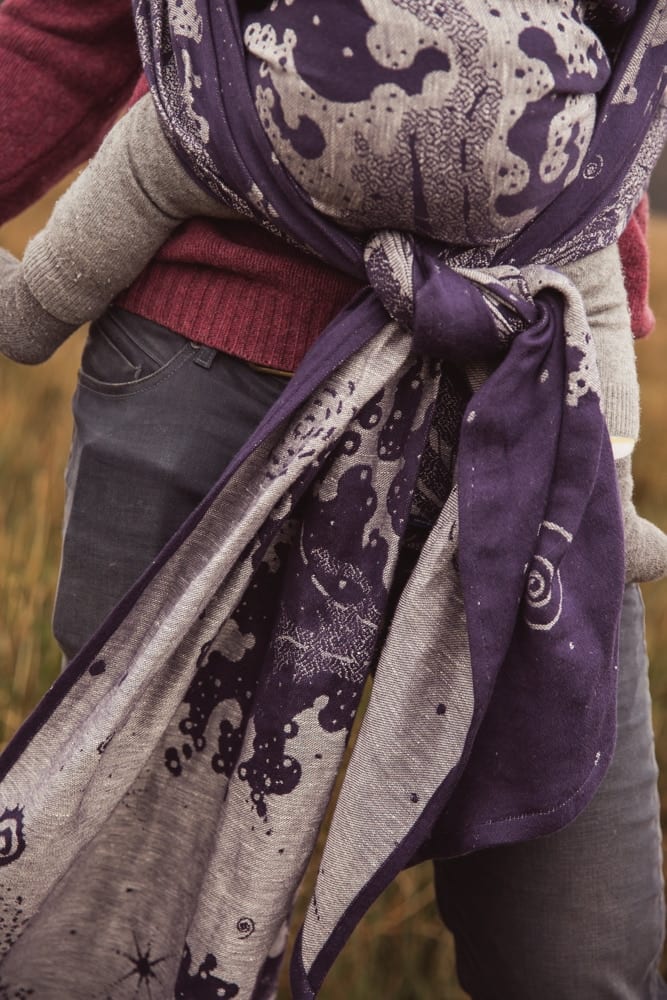 These wraps will be available in the shop from 4pm (GMT) on Sunday 10th January, for the time where you are click here